Are you new to the Northshore completely or looking to move to the area?Have you recently moved within the St. Tammany parish area or planning to move soon? Have you been in the area awhile, but need handy refresher one-stop resource guide to the area?
This guide is for you! But before you start scrolling, please say hello to our sponsors:
NORTHSHORE REALTORS YOU NEED TO MEET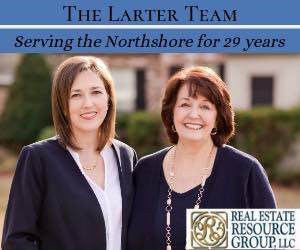 We are a professional mother-daughter realty team, operating under the brokerage of Real Estate Resource Group in Covington, LA. Our mission is to provide our clients with the highest level of service so that their experiences and transactions are seamless from beginning to end. We both have a passion for helping people and seek opportunities for assisting others, making real estate both a fulfilling and rewarding profession. It is a job we take seriously and love at the same time. We believe clients deserve agents who are committed, loyal, and driven, and we work tirelessly to prove our dedication to this mindset.
Get to Know the St. Tammany Parish
Cities, Towns and Villages in St. Tammany Parish
Bush
Sun
Lake Ponchartrain
Not technically a lake, Lake Ponchartrain is a brackish estuary located directly south of Madisonville, Mandeville, Lacombe, and Slidell. In Mandeville there is a large area of open lakefront with walking paths, gazebos, and playgrounds. In Slidell there is a small beach area.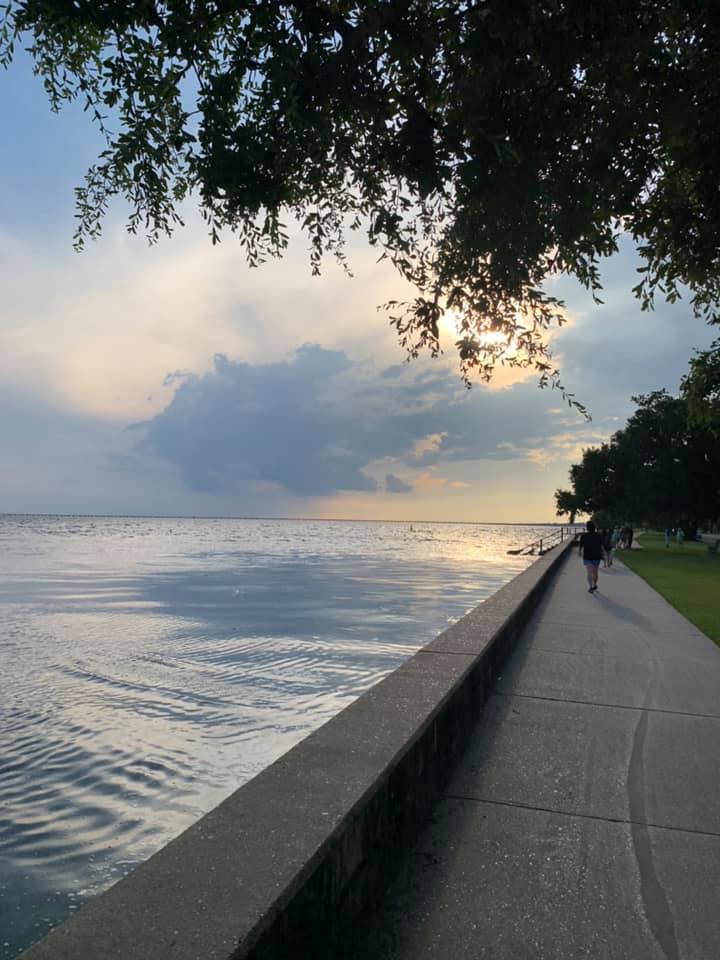 SCHOOL INFORMATION
Public Schools in St. Tammany Parish
We are extremely blessed to have excellent public schools in St. Tammany parish. Wonderful teachers, caring administrators, and a rigorous curriculum make for some great schools. Curriculum is unified across the parish which means that every first grader in the district has the same curriculum, every fifth grader has the same curriculum, and so on. To see attendance boundaries for the various schools, use these maps.
Private Schools in St. Tammany Parish
There is a large variety of private schools on the Northshore. Here are just a few:
Secular Private Schools in St. Tammany Parish:
Lake Castle (Slidell location)
Non-Denominational Christian Schools in St. Tammany Parish:
Christian Schools in St. Tammany Parish with Specific Denominations:
Our Lady of Lourdes Catholic School
St. Margaret Mary Catholic School
Hybrid Programs:
WHERE DO YOU SHOP?
There are plenty of grocery stores to choose from. There are three 100% locally owned groceries in St. Tammany: Acquistapace's in Covington (not to be confused with their wine market in Mandeville), Artigue's in Abita Springs, and the Piggly Wiggly in Madisonville. Rouse's is probably the largest local grocery chain, but we also have Winn Dixie, Neighborhood Walmarts, Super Walmarts, Target, Fresh Market, and Whole Foods for your grocery needs.
Not a fan of grocery shopping? Walmart has grocery pickup, and the company Shipt offers grocery delivery from both Rouse's and Target. Apps like Waitr or the service Menu Express can help you out when you don't feel like cooking at all.
We are big on shopping local and the area has an abundance of boutiques for gifts, women, and children that are locally owned. In Mandeville you can find two men's clothing stores that are locally owned. In addition to locally-owned businesses, we offer a variety of national chains throughout the area.
WHERE SHOULD YOU EAT?
There are tons of great places to eat in St. Tammany parish. We're lucky because with so much talent to the south, it inevitably spills over. Here are a few posts we've done about local dining:
WHERE DO YOU GO TO THE DOCTOR, DENTIST, CHIROPRACTOR, ETC?
In May of 2019, we asked our readers to vote on their favorites in several categories. You can see the RESULTS HERE to find out our reader's favorites in East St. Tammany, West St. Tammany, and Tangipahoa parish. Some of the specialties included are:
Doctor
Kids' Dentist
Orthodontist
Dermatologist
Pediatrician
Allergist
STAY IN THE LOOP ON FUN THINGS TO DO IN THE AREA
If you haven't guessed it already, the best way to stay in the loop for fun family activities is with us, Northshore Parent. Here are just a few ways you can stay in touch with us:
OUR WEBSITE – Checking our website is a great way to find out what's happening in our area. There are a few sections you don't want to miss:
Seasonal Guide–Usually this is located top left on the site. It will tell you all the events going on in a particular season. A few examples are Halloween, Fourth of July, and Christmas.
Weekend Guide–labeled "this weekend" on the home page, this let's you know what's happening each and every weekend. It's updated by Friday morning each week and sometimes even earlier.
Newsletter – you might forget to check our weekend guide on Fridays, but you can have the fun come right to you! Every Friday our newsletter goes out with the new weekend events and also tells you new articles that have landed on the site and
FACEBOOK PAGE – Our Facebook page is jam-packed with information about the local community and general parenting. Follow or "like" our page to keep up-to-date!
FACEBOOK GROUP–do you prefer to chat with other parents in a closed environment? In that case we have a chat group you can join! We also have a group just to discuss food and drink! In the summer we have a group where we give you a daily suggestion for something to do with the kids–you can join that right here.
SOCIAL – Get social with us! We maintain social accounts on Instagram and Pinterest as well if you'd like to follow us there.
The following two tabs change content below.
Hi, I'm Katy. Mom to four sweet boys ages 10, 6, 6, and 5. It's a loud, messy, chaotic life. I love connecting with other parents and am so glad you stopped by today!