Four Madisonville moms are poised to be the next big thing in the boutique children's clothing world with their timeless yet classic designs and Katy and I had the opportunity to meet up with these fun ladies for drinks and to talk about them and their business.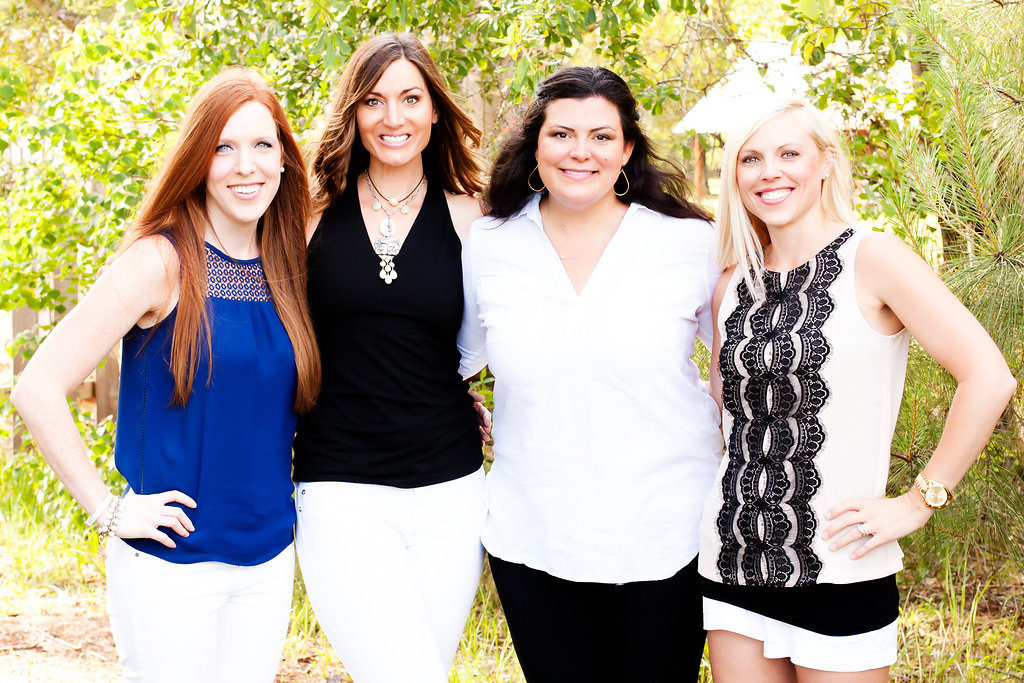 With eight kids between them, ranging in age from 1 to 8, Rebecca, a pediatric nurse and photographer, Stacy, a CPA, Leslie, a speech-language pathologist and Dana, a marketer, former para-educator and stay at home mom are neighbors that became friends that are now also business partners. I asked how they came up with the idea for Oliver + June, and in true modern mom fashion, it started over a texting thread. The ladies joked that they should start a children's clothing line and,  the more they talked, the more they realized that they all shared a passion for beautiful and classic children's clothing. Lots of research later, they made their dream a reality. Together, they brainstormed to come up with a name that suits the brand and it's modern classics, and the names Oliver and June were chosen (no, it's not any of their kids, I asked!) because, like the clothes, the names are timeless classics. And, how cute is their classic bicycle logo? Just goes perfectly with the brand.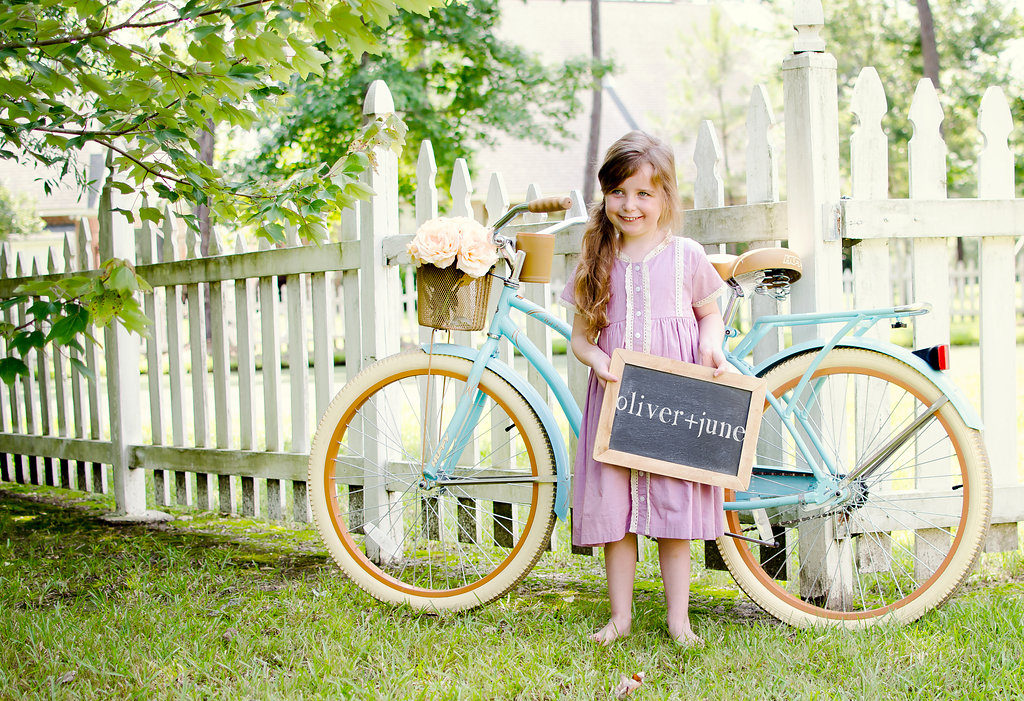 While there is no limit to what inspires their designs, they all share a love of Euro-vintage looks, and, since their group of children includes boys and girls, big and little, they know the importance of having matching and coordinating looks for siblings across several age groups, even if it's as subtle and simple as coordinating embroidery on a big brother button-down. Each member of the team has a hand in designing the clothes; everyone brings their own unique touches to Oliver + June. And, given each member's unique background, they all have an essential role in running the business.
Though the moms are the ones designing the clothes, this business is a family affair. All of their adorable children are models for the clothes (the beautiful photography is Rebecca's handiwork), and business meetings turn into playdates. However, when there's a need for a last minute meeting with no time for play, their husbands take over at home and let the ladies get to work (and Stacy's husband took the fabulous group photo!) Collections take anywhere from 2-6 months from design to production and they are always working ahead on designs for seasons to come.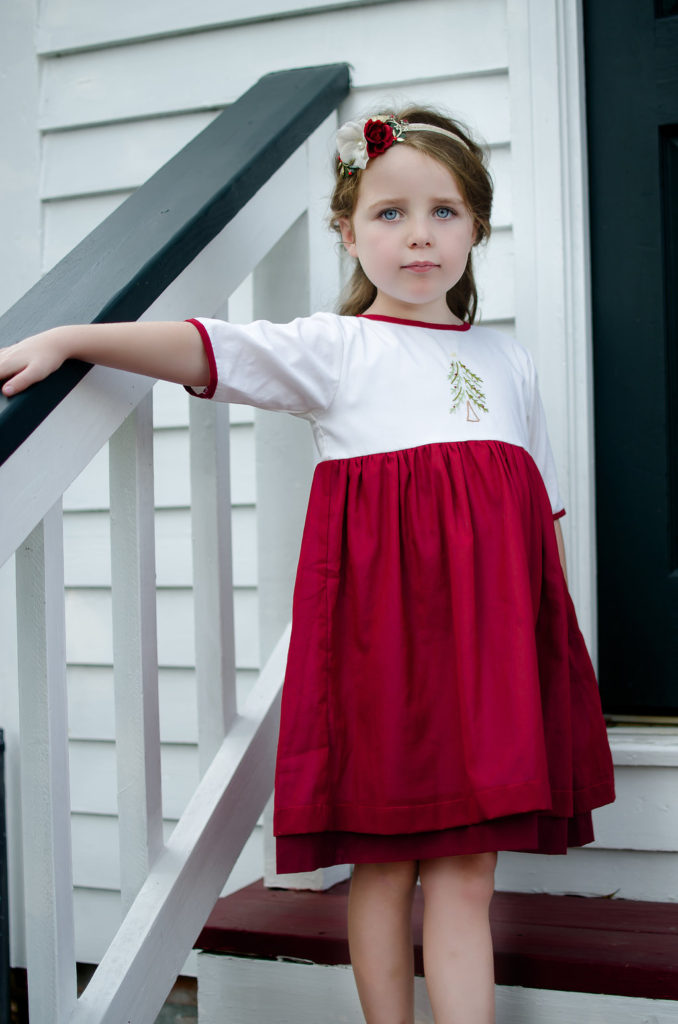 Right now, Oliver + June is in its infancy, but the response has been overwhelming. Collections have sold out in minutes and the resale market is going crazy for these outfits that feature subtle, elegant details like lace, pintucks and embroidery. The ultimate goal is to release two collections a month, but, slow and steady growth, with attention to details and excellent customer service is their priority.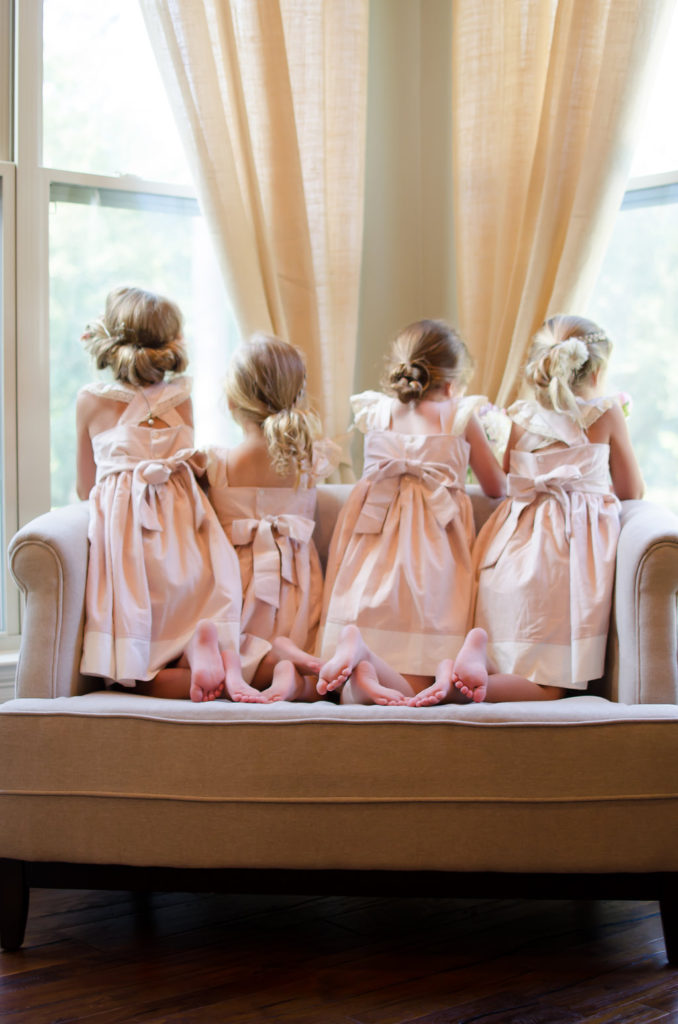 Currently, Oliver + June is available exclusively via their website at
www.OliverandJuneClothing.com
. However, if you want to make sure you don't miss out, because these things sell out
fast
, follow their Facebook page to know when the sales are going to happen. Their next sale should be very soon, with a beautiful fall collection. Check out their Facebook page and website to see more photos of these gorgeous clothes and get your clicking ready for their next sale and maybe you'll be lucky enough to score one of these unique pieces.
The following two tabs change content below.
Aimee
Hi, I'm Aimée, the Special Projects Coordinator for Northshore Parent. If there's a fun giveaway, a kids' clothing review, or a special event, there's a good chance that I'm responsible. I'm a lifelong resident of St. Tammany (except for time at LSU for undergrad and law school) and a mom to 3 little ones, ages 6, 6 (yes, they are twins, and no, they are not identical) and 2. Thanks for reading Northshore Parent and being a part of our community.