Chances are that you have been to a Painting with a Twist event with your friends–I know I have a time or two.  Back when my friend Natalie lived in Louisiana and I didn't have any kids yet it was almost a monthly ritual for us. We usually focused more on the drinking wine part and less on the painting but still it was fun and an opportunity to catch up and do something creative.
I was somewhat familiar with the business being that their headquarters are in Mandeville but I didn't really know too much about the owner Renee Maloney until I got to meet her in person.  Katy, my Northshore Parent Blog Boss, called me and asked me if I wanted to attend a TV premier as a correspondent. She said the event was for Painting with a Twist that they had been on Undercover Boss on CBS and were throwing a party in New Orleans. Not one to ever say no to a party and an excellent reason to use Snapchat (wefivekings) I said sure that I would attend.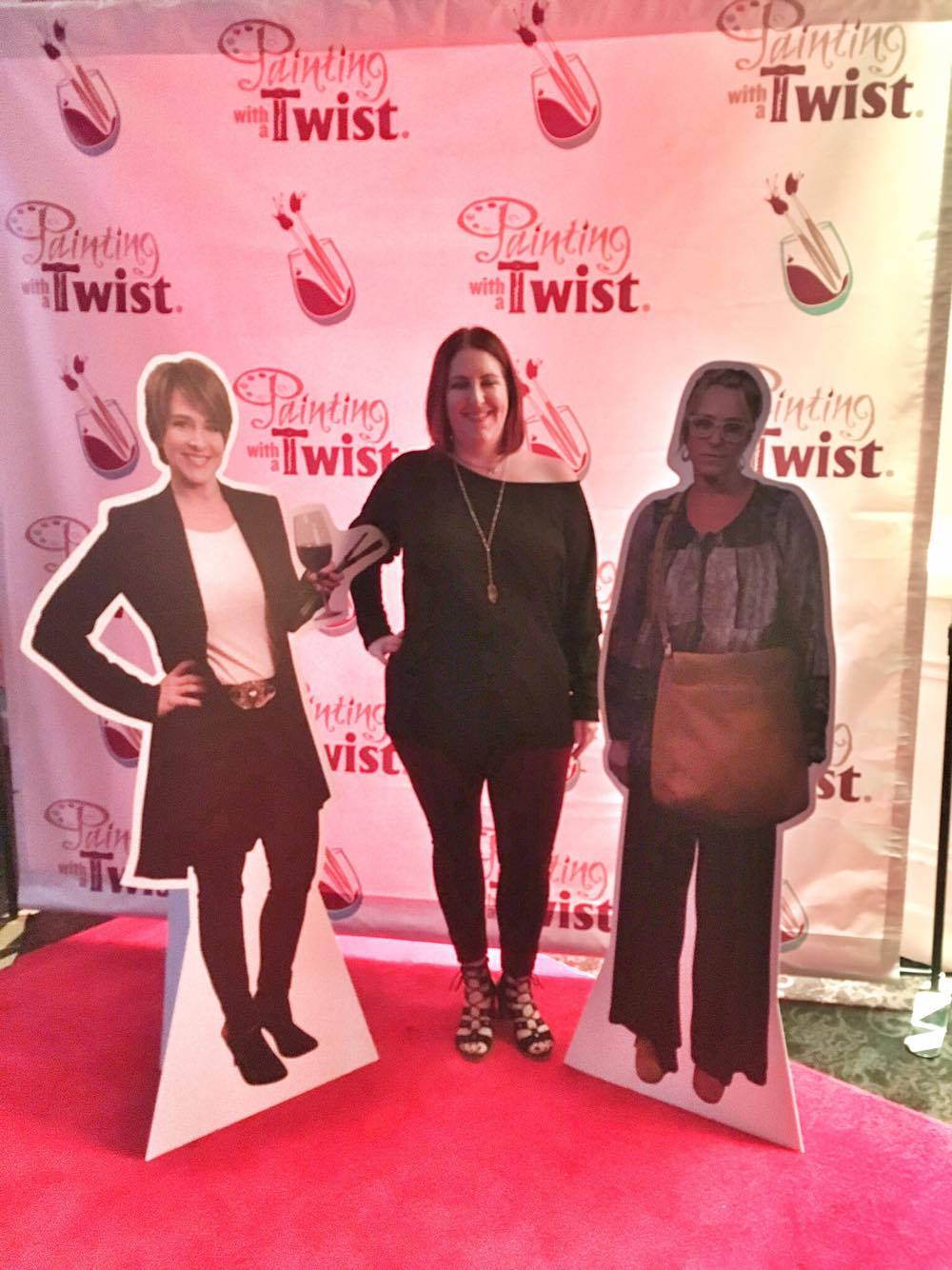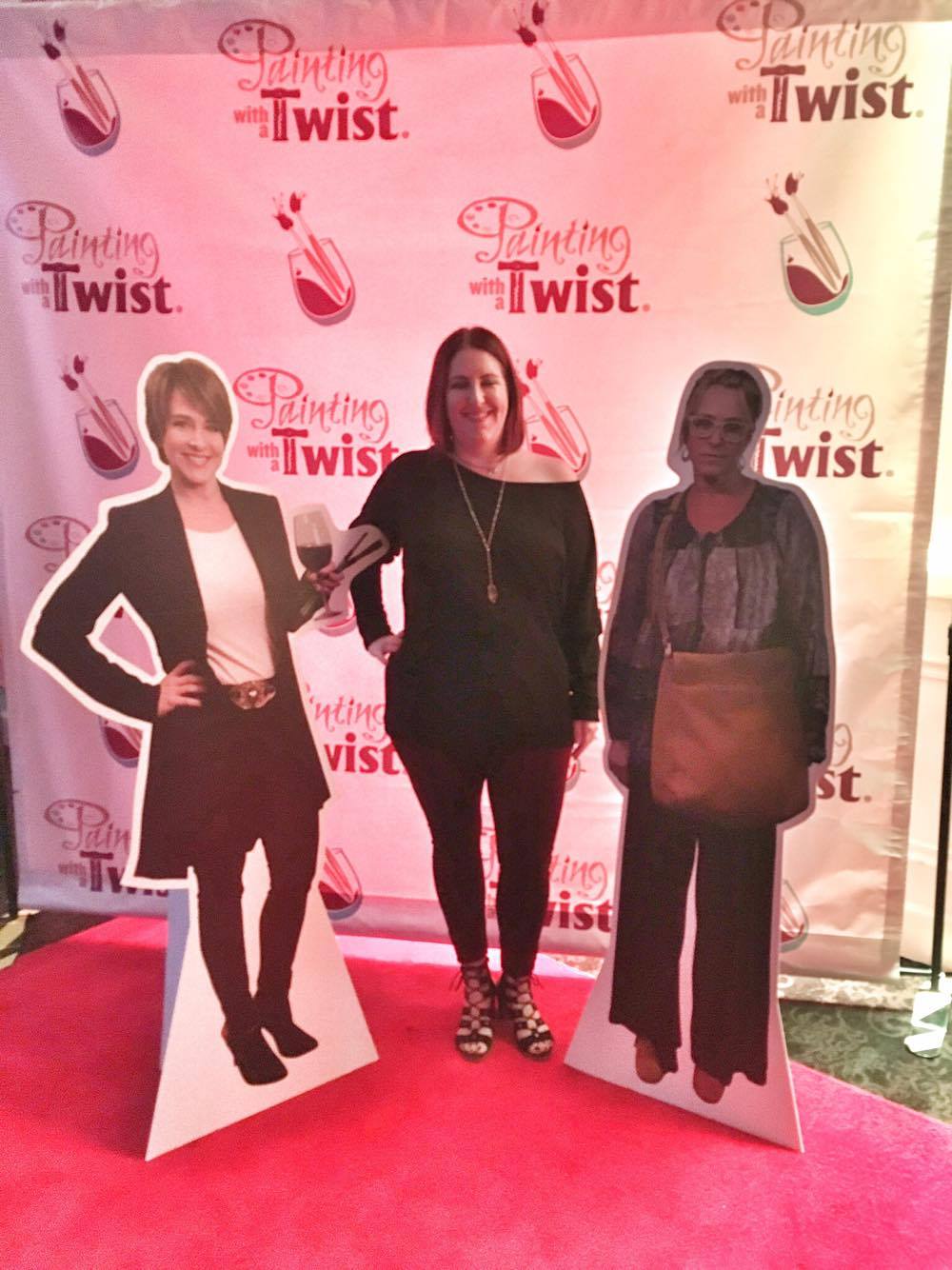 The event was held at Generations Hall and you could feel the fun culture of the company the minute you walked in the door. From the step and repeat to the life-size cut outs of Renee in real life and the character she portrayed on the show you could tell the night was going to be a good time. I was able to introduce myself to the PWAT press team and they asked me if I wanted to interview Renee–I said absolutely and looking back I am so glad I did.
First Impressions
Renee is warm and kind and her eyes light up when she meets you. Its easy to see why they would pick her to be on a show like this. She does not seem like she has a shy bone in her body. I also was immediately struck with the notion that I know her. Both Mandeville residents, we decide that we must use the same grocery store. I think its a southern thing to always think you know people and feel the need to figure out where you know them from.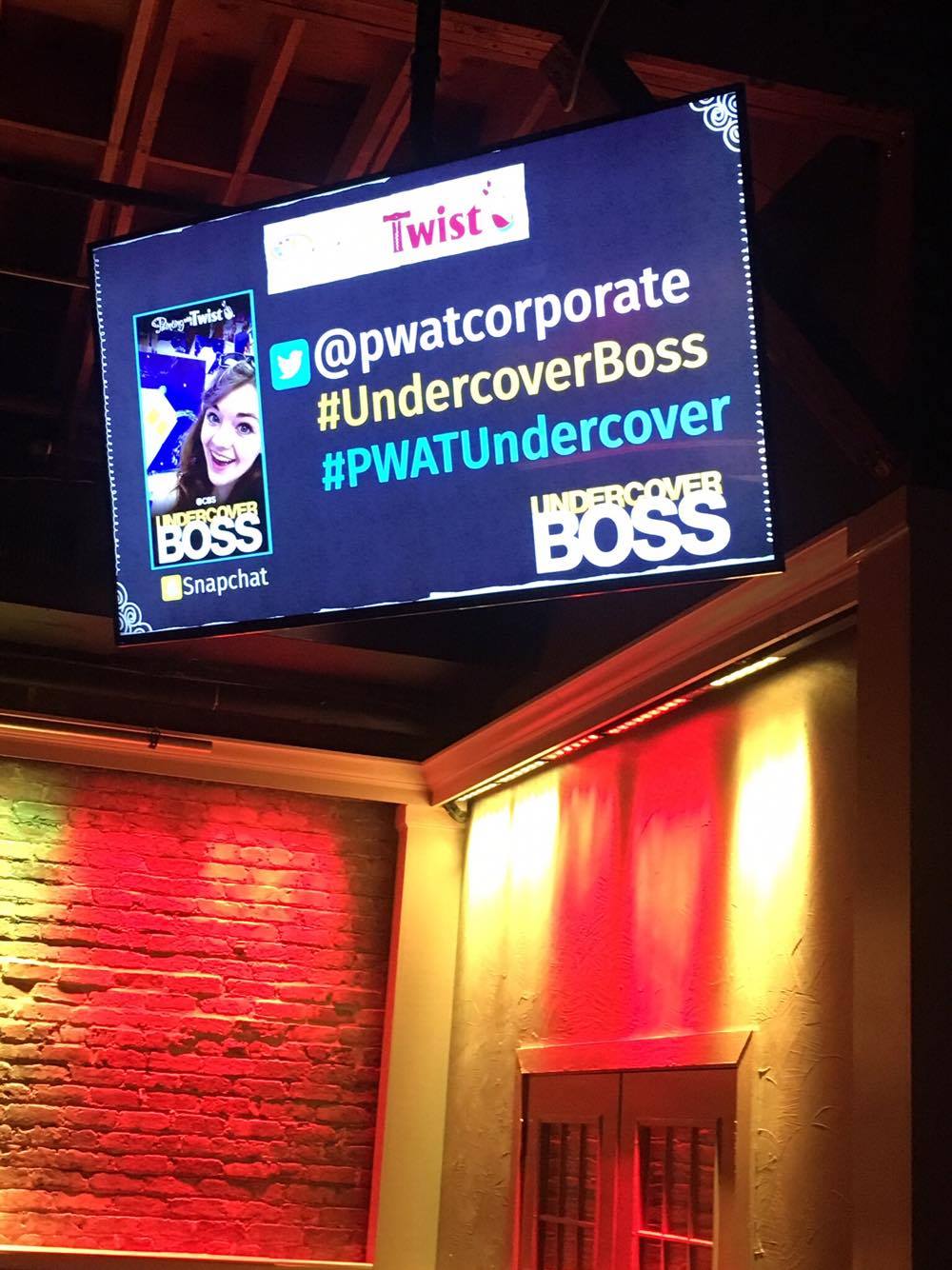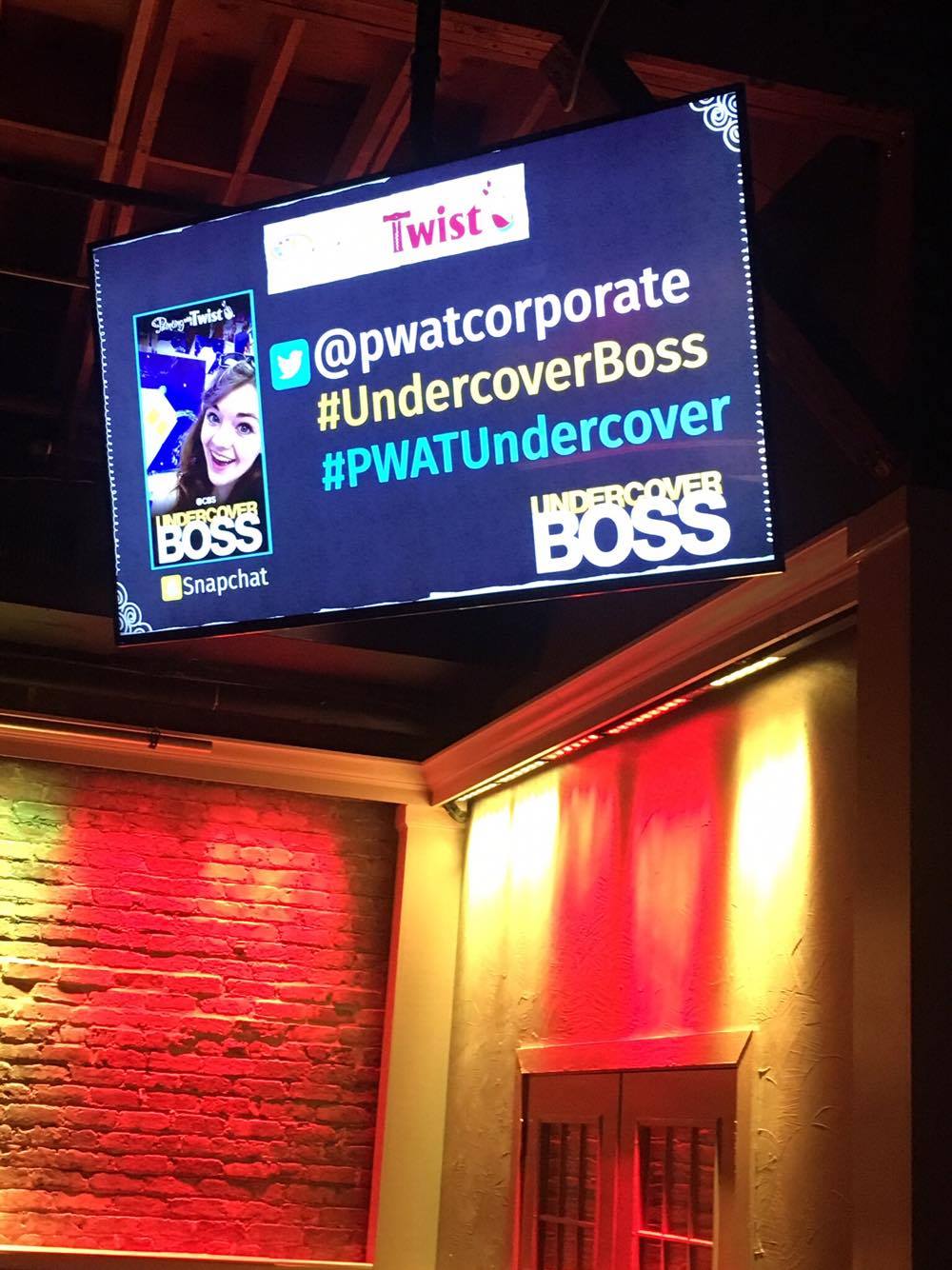 Going into the interview I was a little nervous but as soon as we sat down that all went away as she is one of the easiest people to talk to that I have ever met.
Painting with a Twist (PWAT)
I knew that PWAT had started in Mandeville however I didn't realize how or why.  Renee and her best friend Cathy Deano were both affected by Hurricane Katrina. So much so that they lost homes and businesses and were looking for a way to help. They had a history of working together on fundraising events so the thought of going into business together was a natural choice. Started under the name Corks and Canvases, Renee and Cathy thought that giving people a fun place to learn to paint, drink wine and relax while there was so much happening in their personal life would be a good outlet for people.  The business not only succeeded but it took off like they could have never imagined.  There are currently 325 franchises nationwide.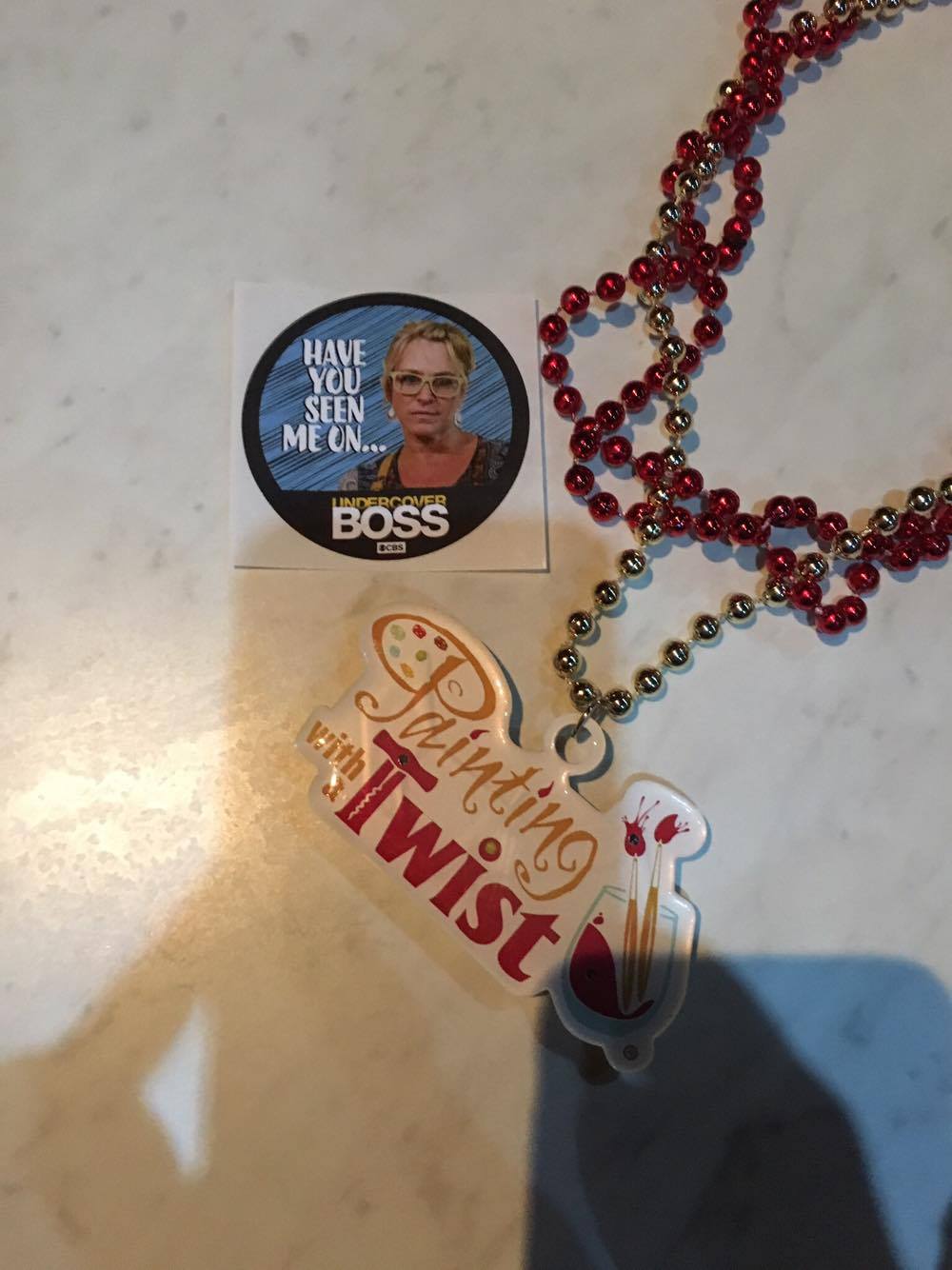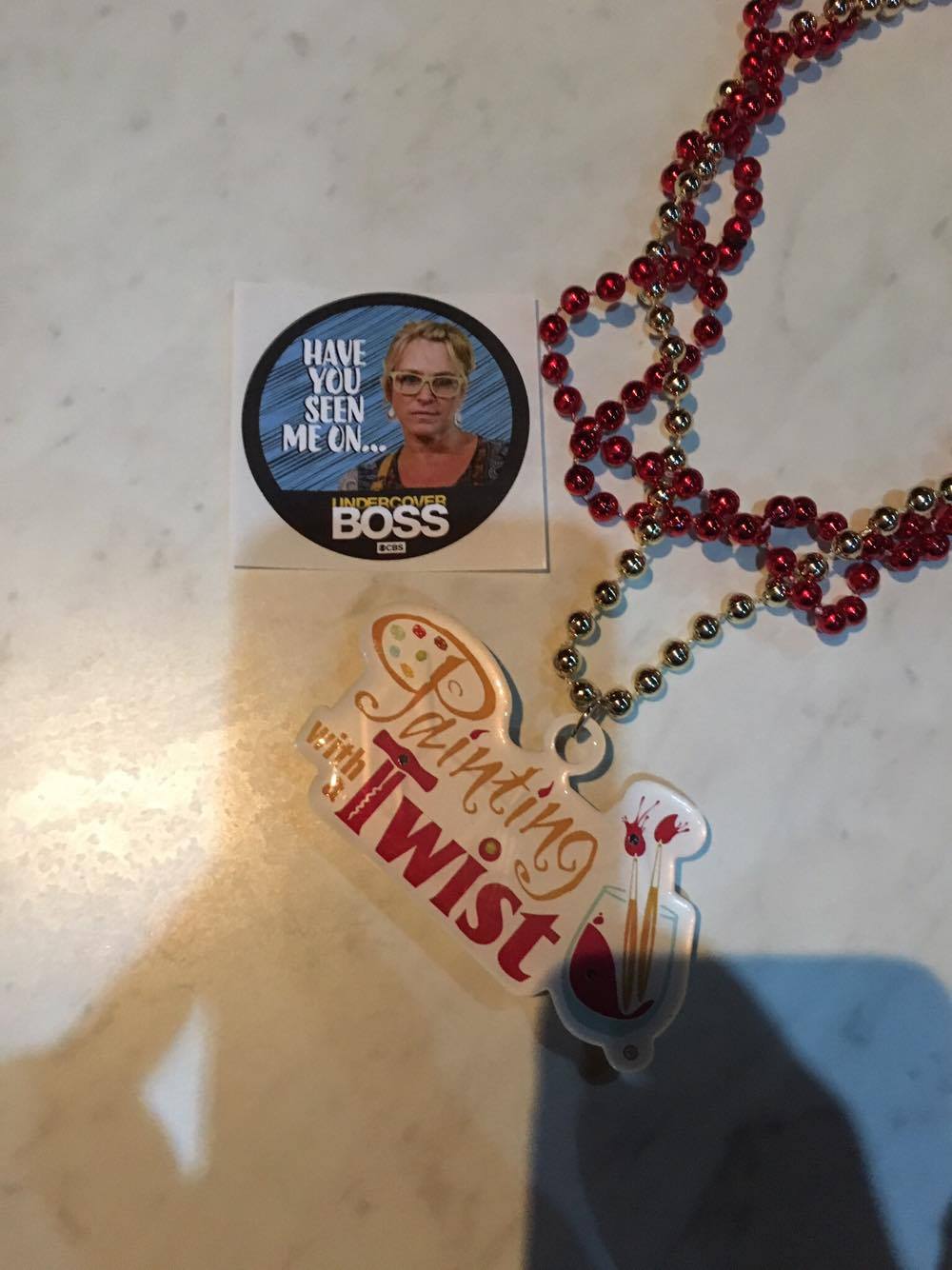 Undercover Boss
Renee said that the first person to contact her about appearing on TV was her PR manager. She said they approached her and Cathy and asked if either one of them had an interest in appearing on Undercover Boss. Renee said she was the more outgoing of the two so it seemed like a natural fit–having to hide it from everyone was not. The staff of PWAT didn't know that they were filming for Undercover Boss until a few weeks before the show aired. It was an amazing surprise for everyone.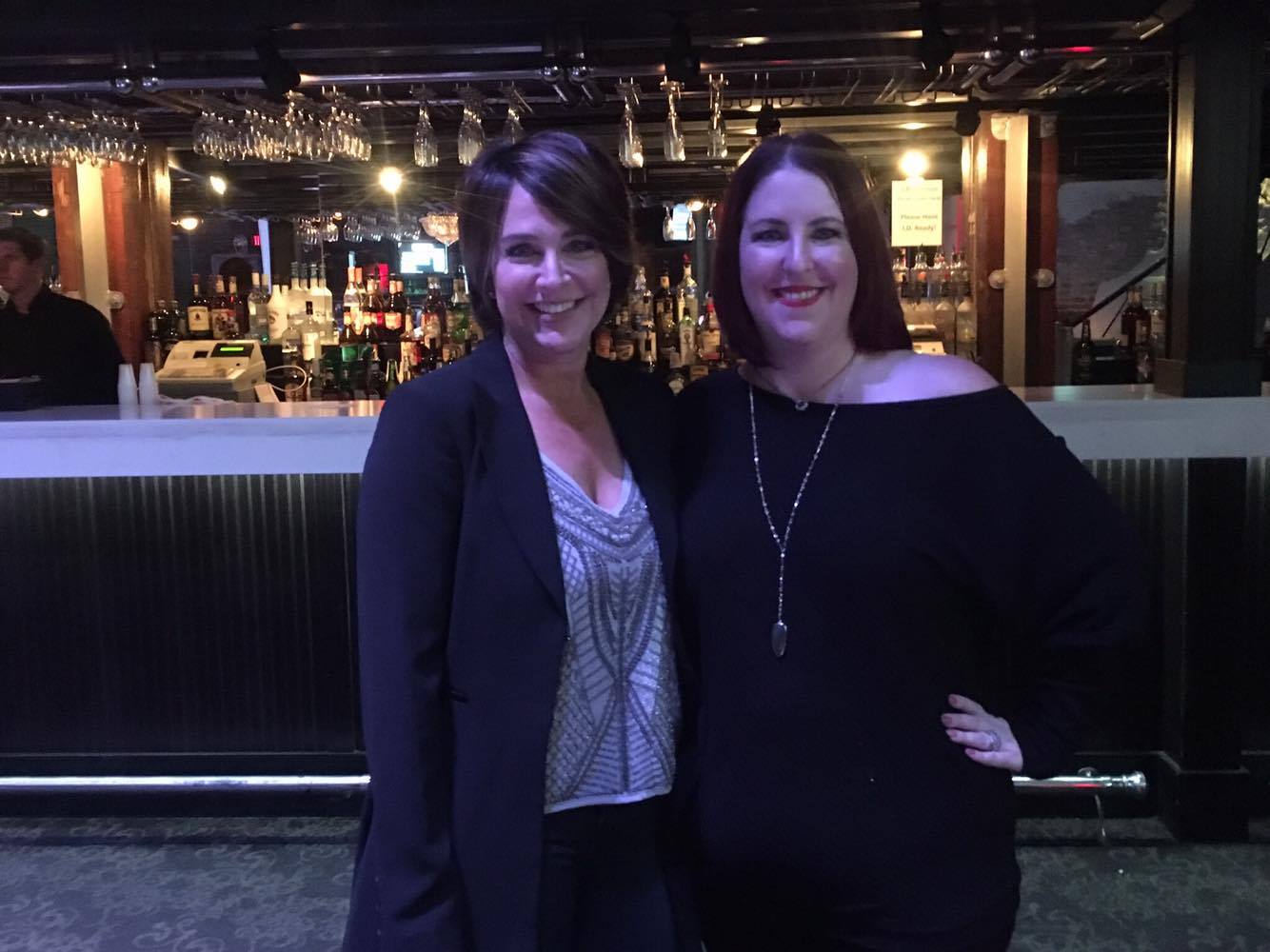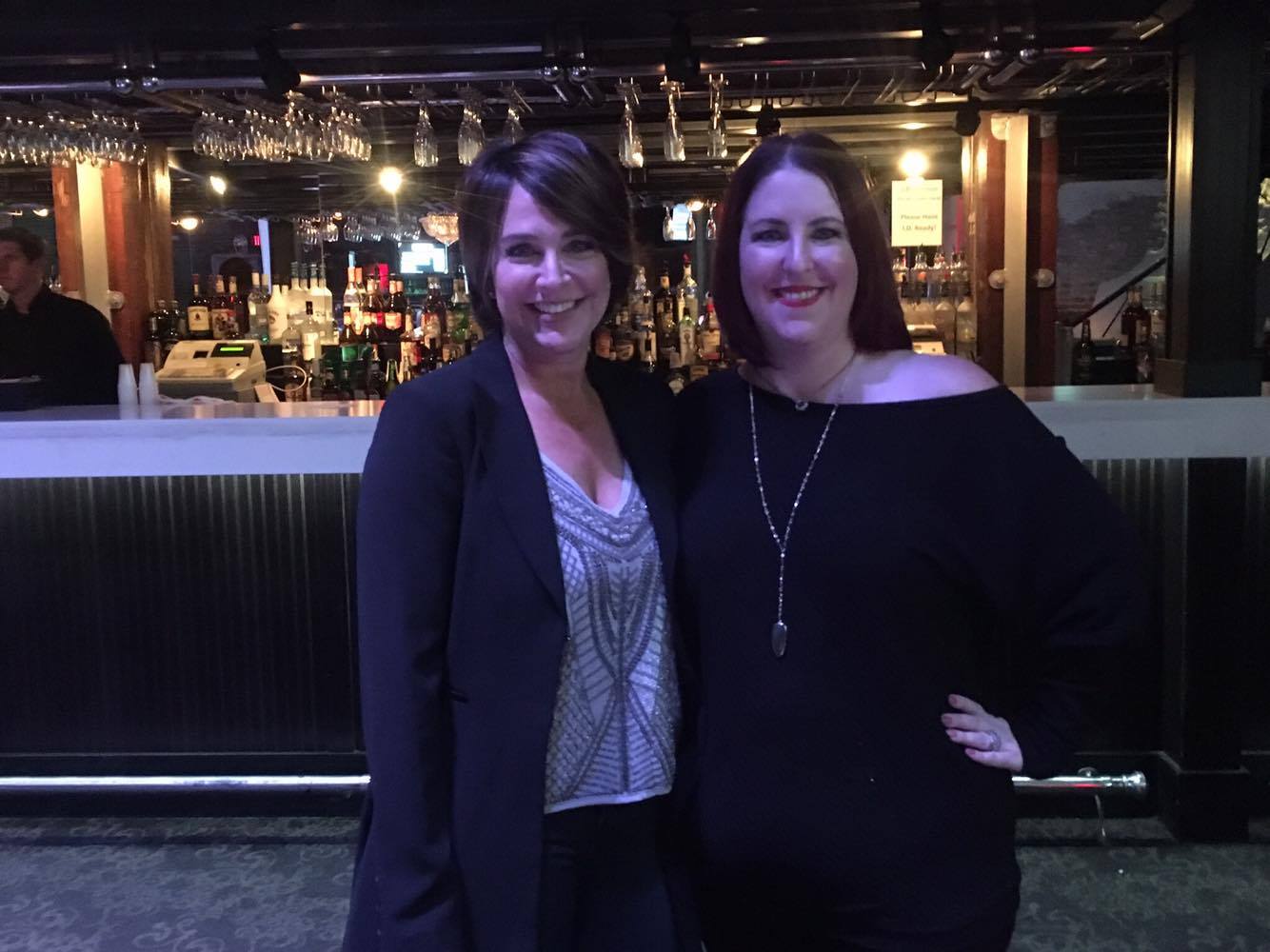 I asked Renee how she was able to stay in character so well.  She told me that at one of the locations they visited the owner happened to be there and she knows them personally.  She said that even with the disguise that when she walked into the location she knew they recognized her. Not wanting to compromise her character or storyline she had to call the owner and ask them if they didn't mind leaving for a few hours because she wasn't sure she was going to keep it together.
Undercover Boss gave Renee the identity of "Savannah" a divorced mother who learns to be a warehouse worker at an art supply warehouse, a Manager in training, and an on stage artist. Renee said she looked at this as an opportunity to really see inside her business. To make sure that each and every experience a customer was getting was the same at all the locations. She said that she was interested to see what would happen but was also confident in her staff and franchise owners that she was going to know she had the right people in her system.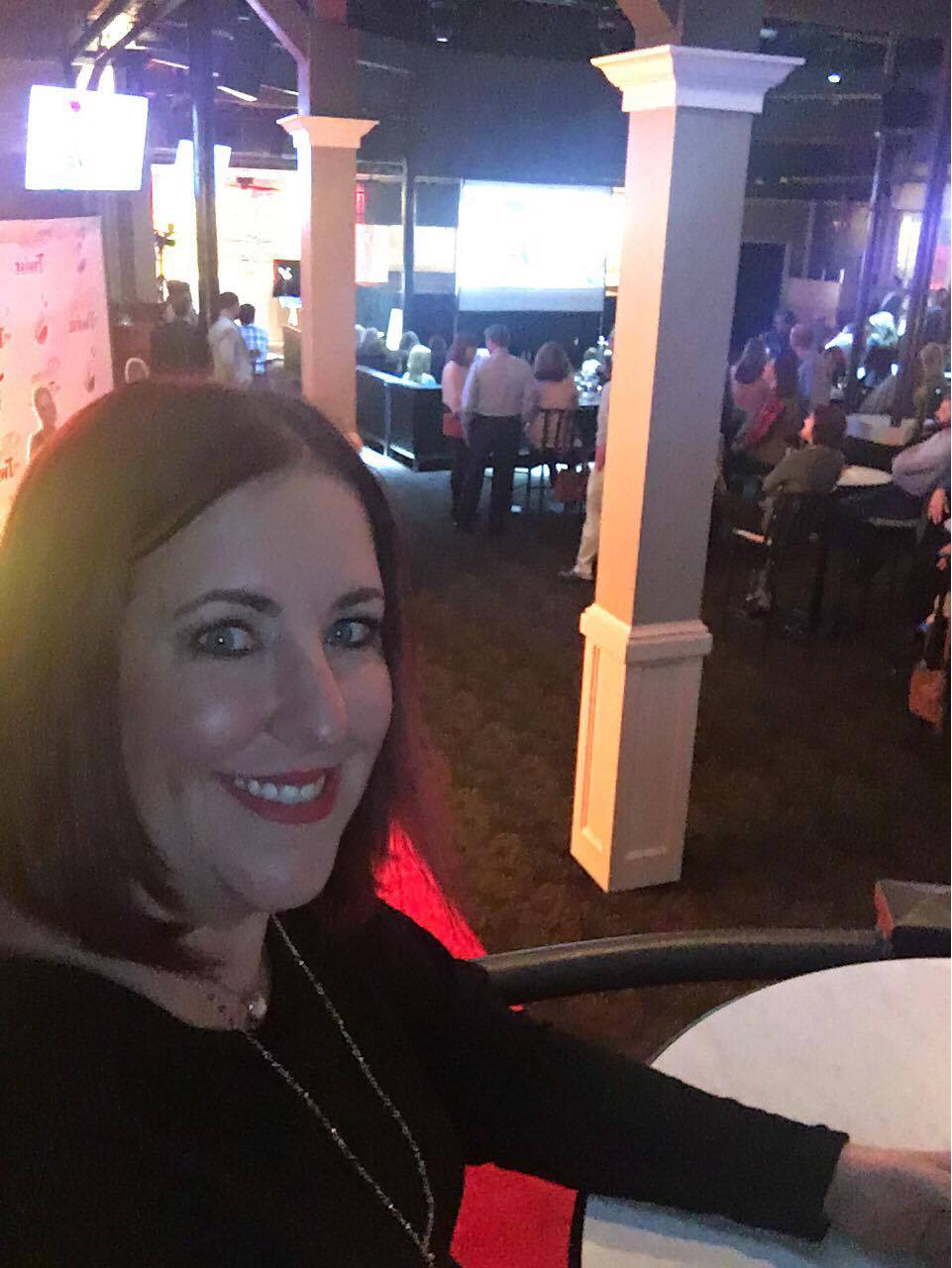 She definitely had some roadblocks along the way. Although she is the co-owner and founder of PWAT, she is not an artist so when she had to create a unique piece of original art for one of her positions you can imagine how that went over!
The Reveal
Renee reveals that she isn't really Savannah to all of the people she has been working with in a one-on-one interview. During her time in each location and working with each person she has learned about how they operate the business and how hard they all work. She has been impressed with all of the people she has come in contact with.
Overall she gives away over $100,000 and that isn't including the franchise that she blesses one artist with. PWAT has a history of being generous to their employees and to the community so it is easy to see why they would want to invest back into the people who are making the business such a success.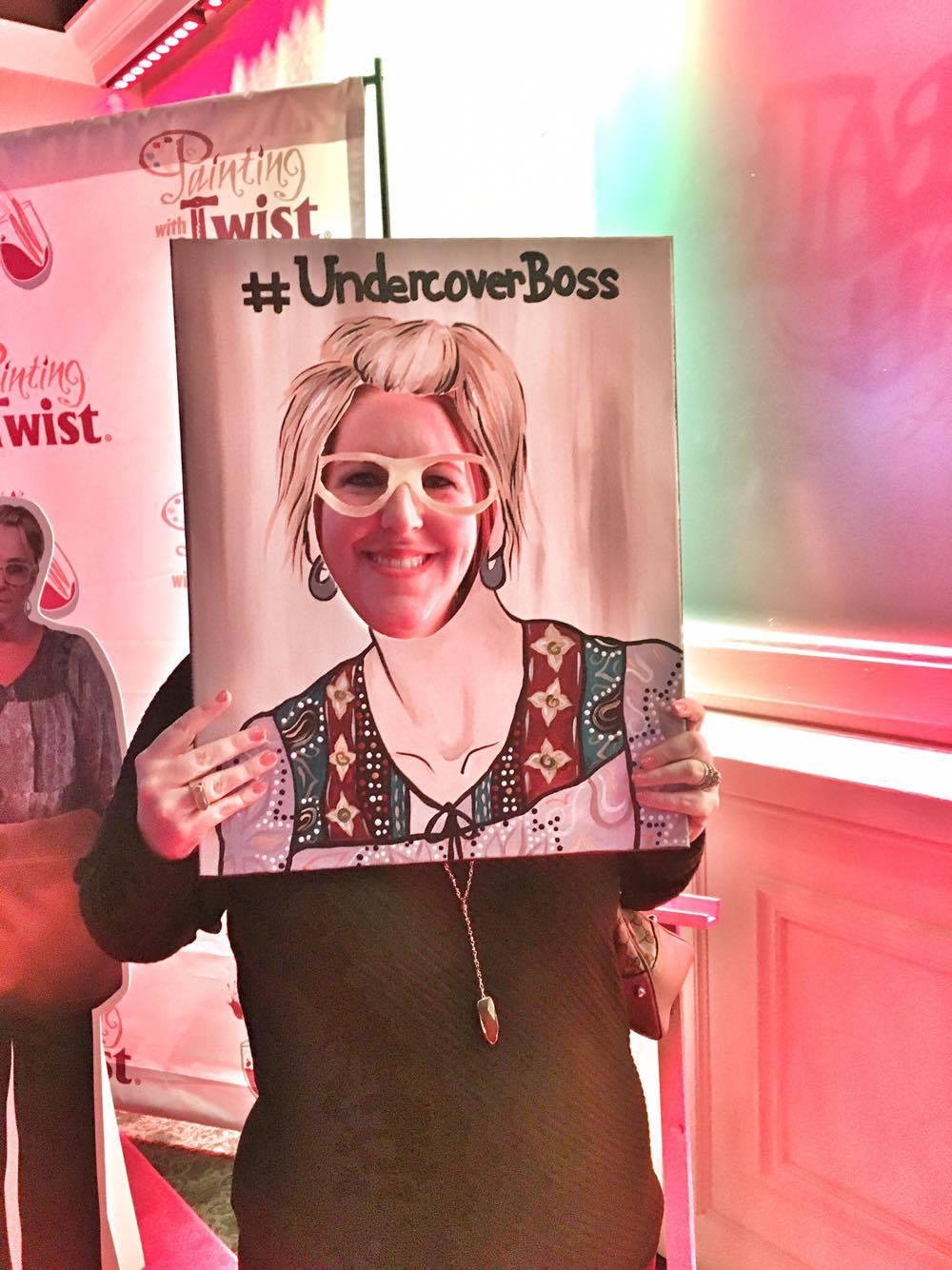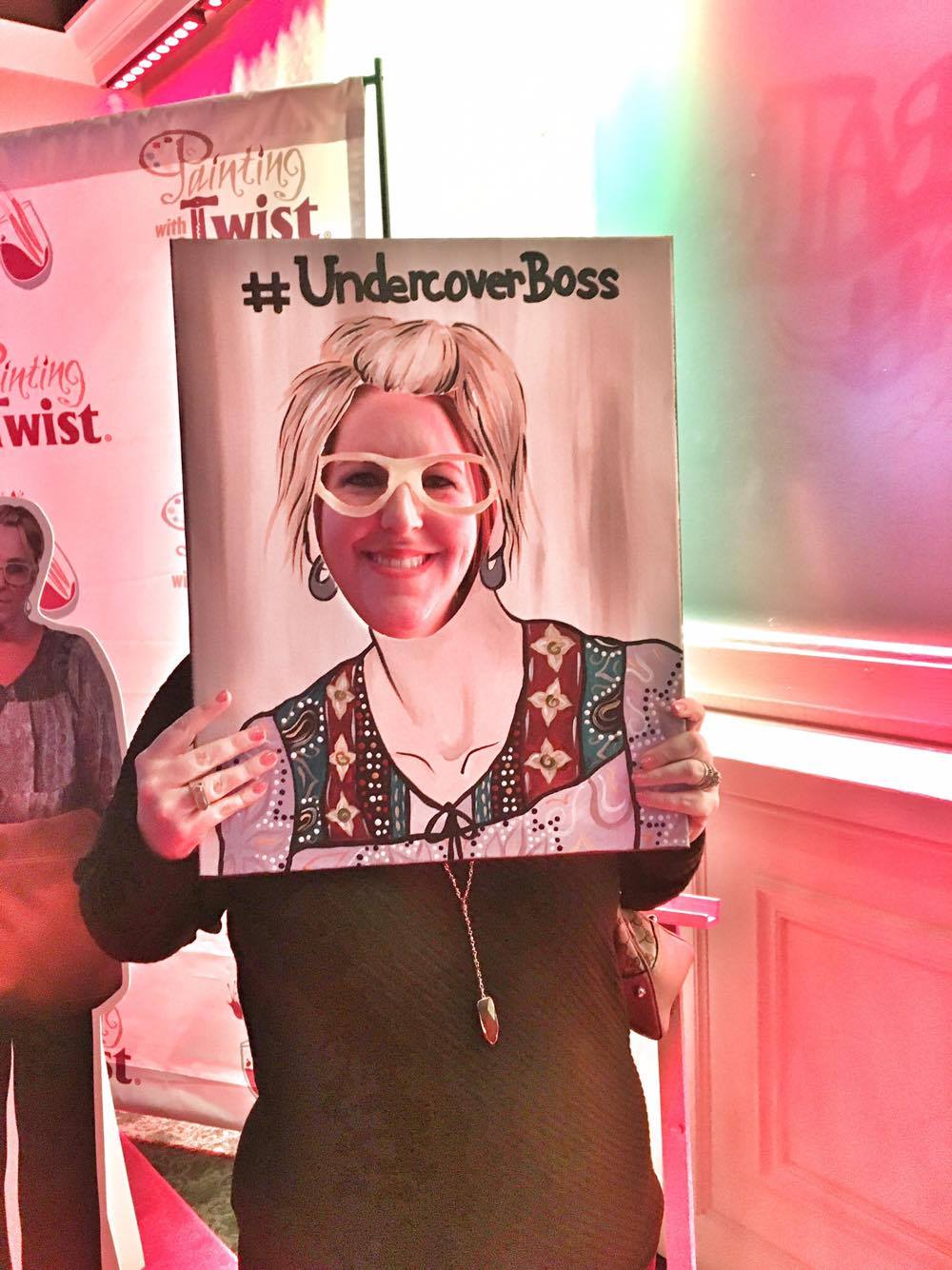 My evening with Painting with a Twist was definitely fun but it was also an education on how they truly seem to enjoy what they are doing and who they are working for.  You could see employees who were able to attend the party talking and laughing together all over the venue. PWAT seems to be more than just a place to work.  They seem to be a family.