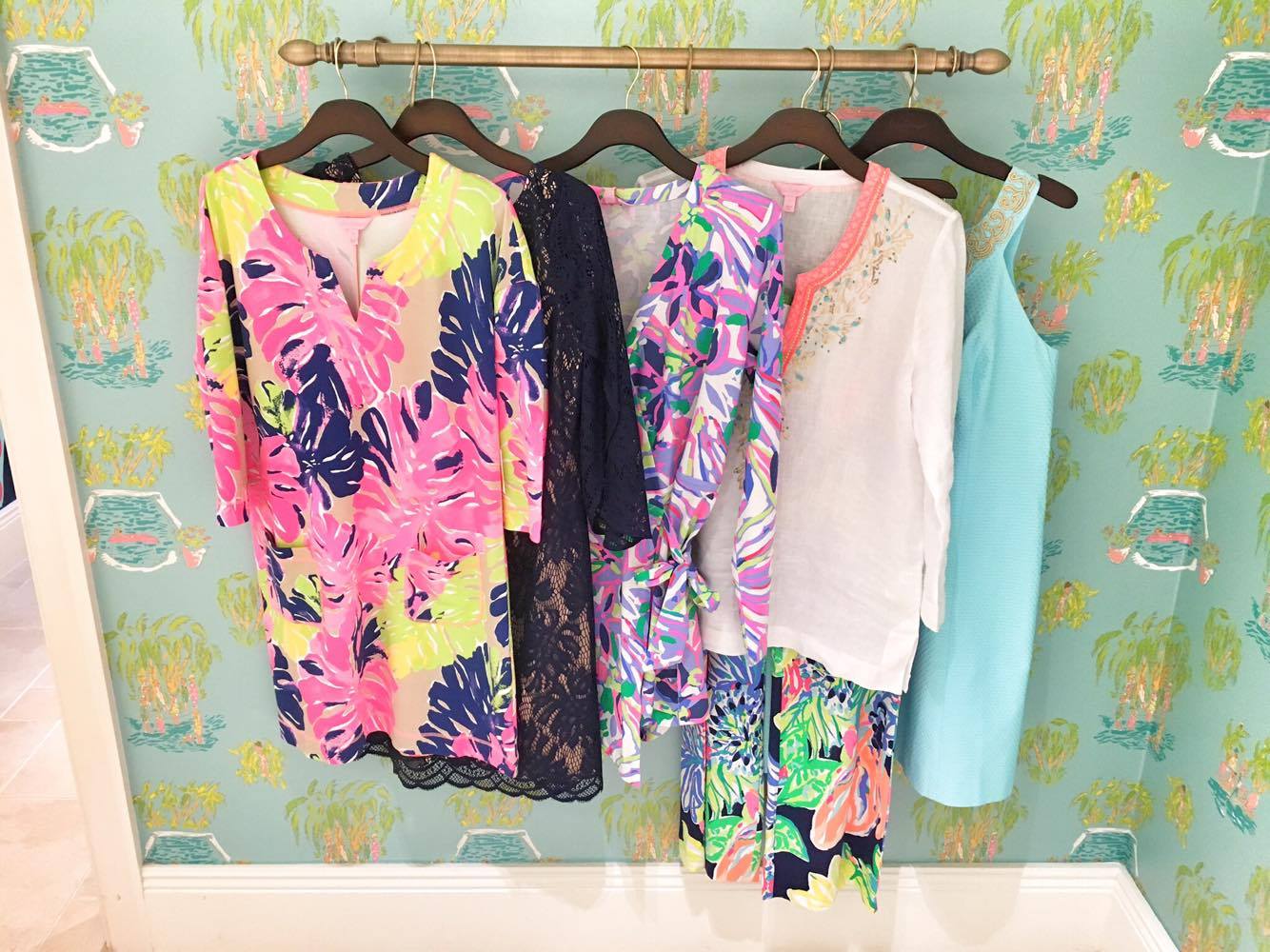 With Mardi Gras being just a few days away we all need to be setting our sites on Spring.  Easter is just a mere 46 days from today and even though it feels like feels like we skipped straight past winter we all need to get serious about what we are going to wear.
Easter is one of my favorite times of the year because there are usually a lot of events to get dressed up for and its also the official kick off to the spring season.  I love all things bright, seer sucker and white and Easter is the perfect time to preview it all.
Palm Village Mandeville – Lilly Pulitzer is the epitome of spring fashion.  Just walk through their doors and you will think you are on vacation.  Every item that lines the walls is carefully selected and chosen by manager, Lillie White.  Among her many talents Lillie and her staff are excellent stylists and know how to dress a lady.  They were kind enough to invite me to come by tonight and put together some outfits for ideas of what to wear to your Easter and other spring events.
Palm Village Mandeville – Lilly Pulitzer is great because they are a one stop shop.  Clothes, shoes, jewelry and more you really can meet all your needs in one place.  But because we love them so much and they just got new spring pieces in we asked our friends at Golden Lily to join in the fun.
Crawfish Boil
One of the big perks of living in the south is the food and the way we use food as an excuse to get together with people.  Easter weekend is when everyone is eating crawfish and chances are you have already been invited to a boil.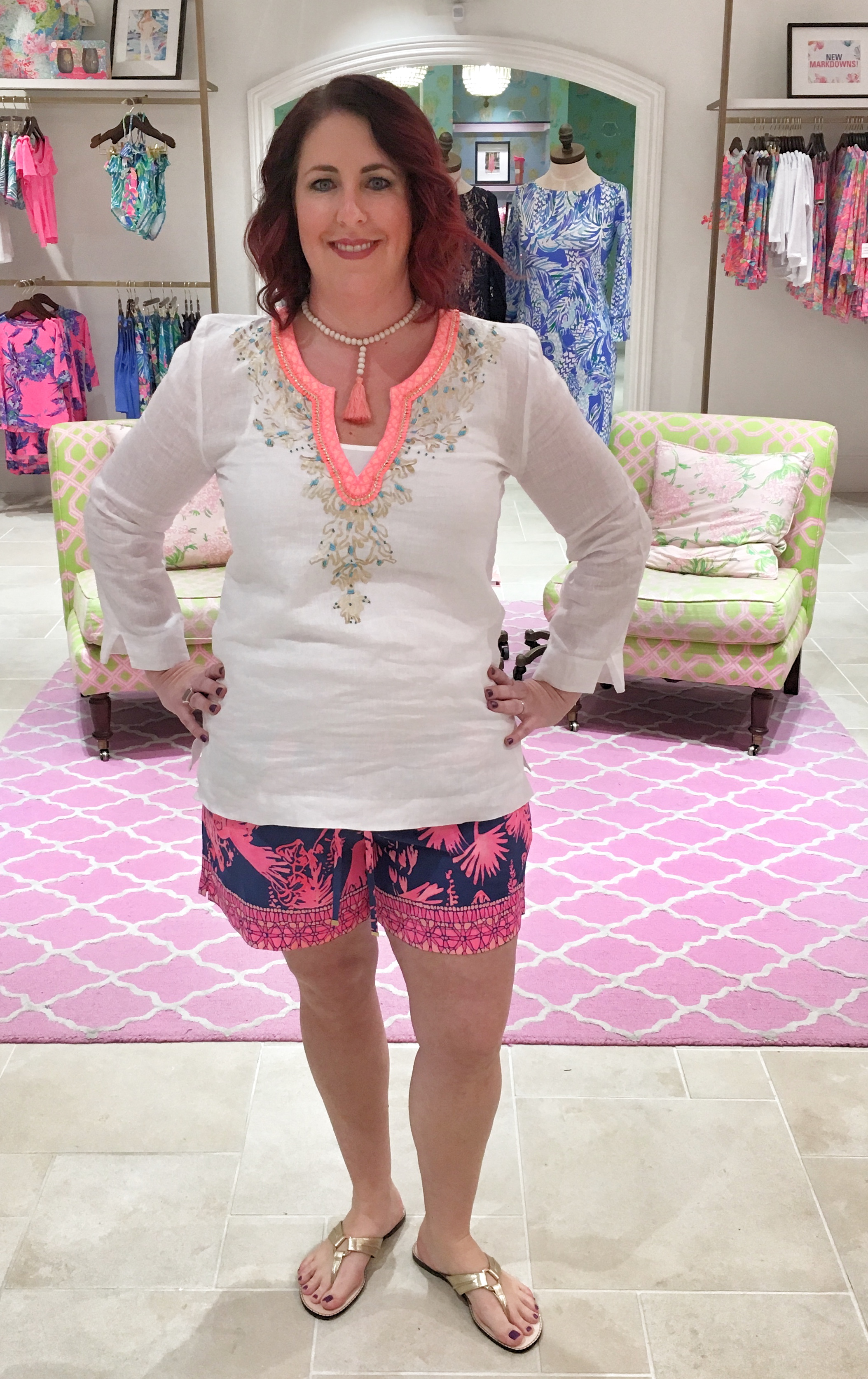 Tunic: Amelia Island Tunic $188
Shorts: 5″ Katia Short $68
Shoes: McKim Leather Sandal $88
Necklace: Golden Lily Cha Cha Tassel Necklace $32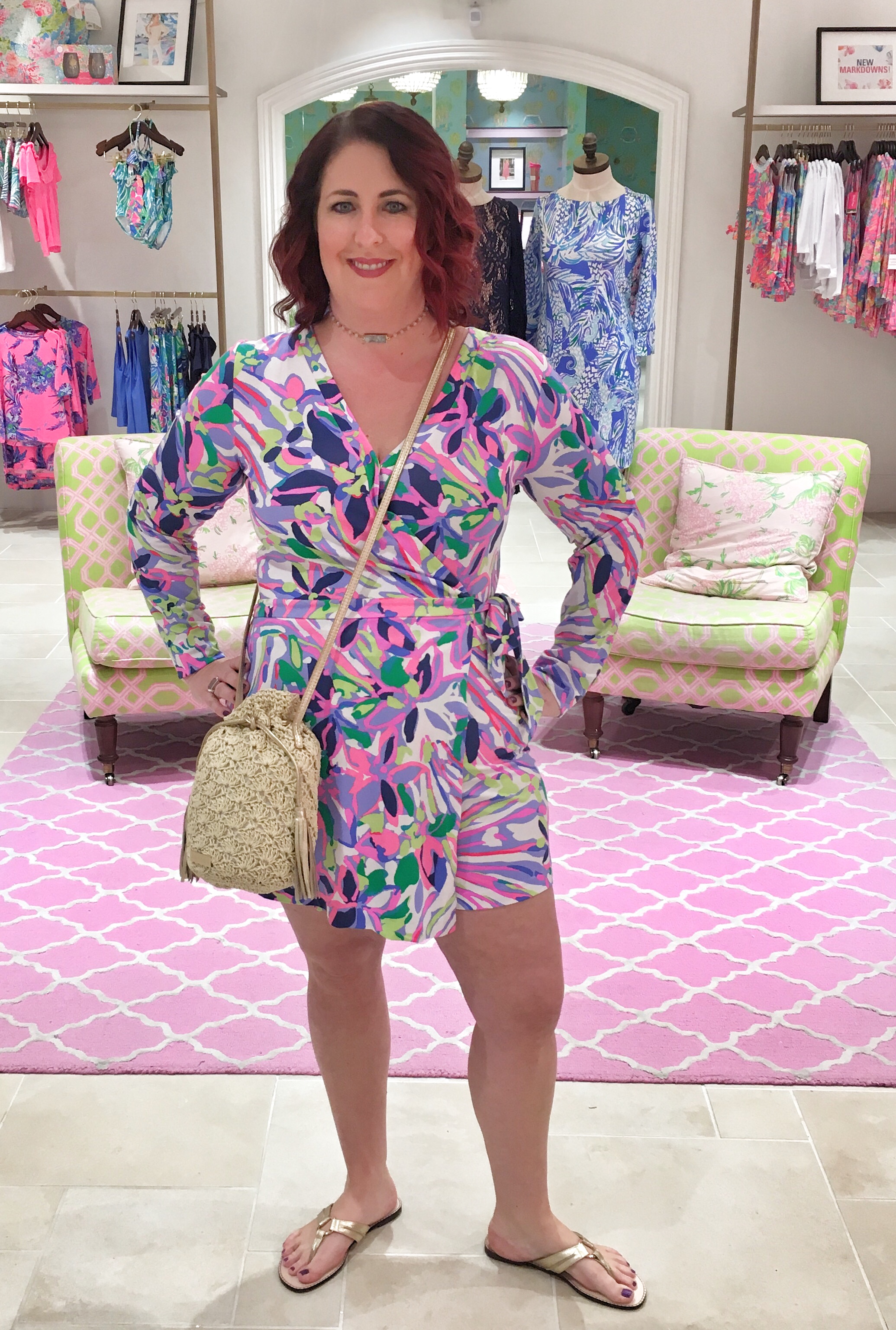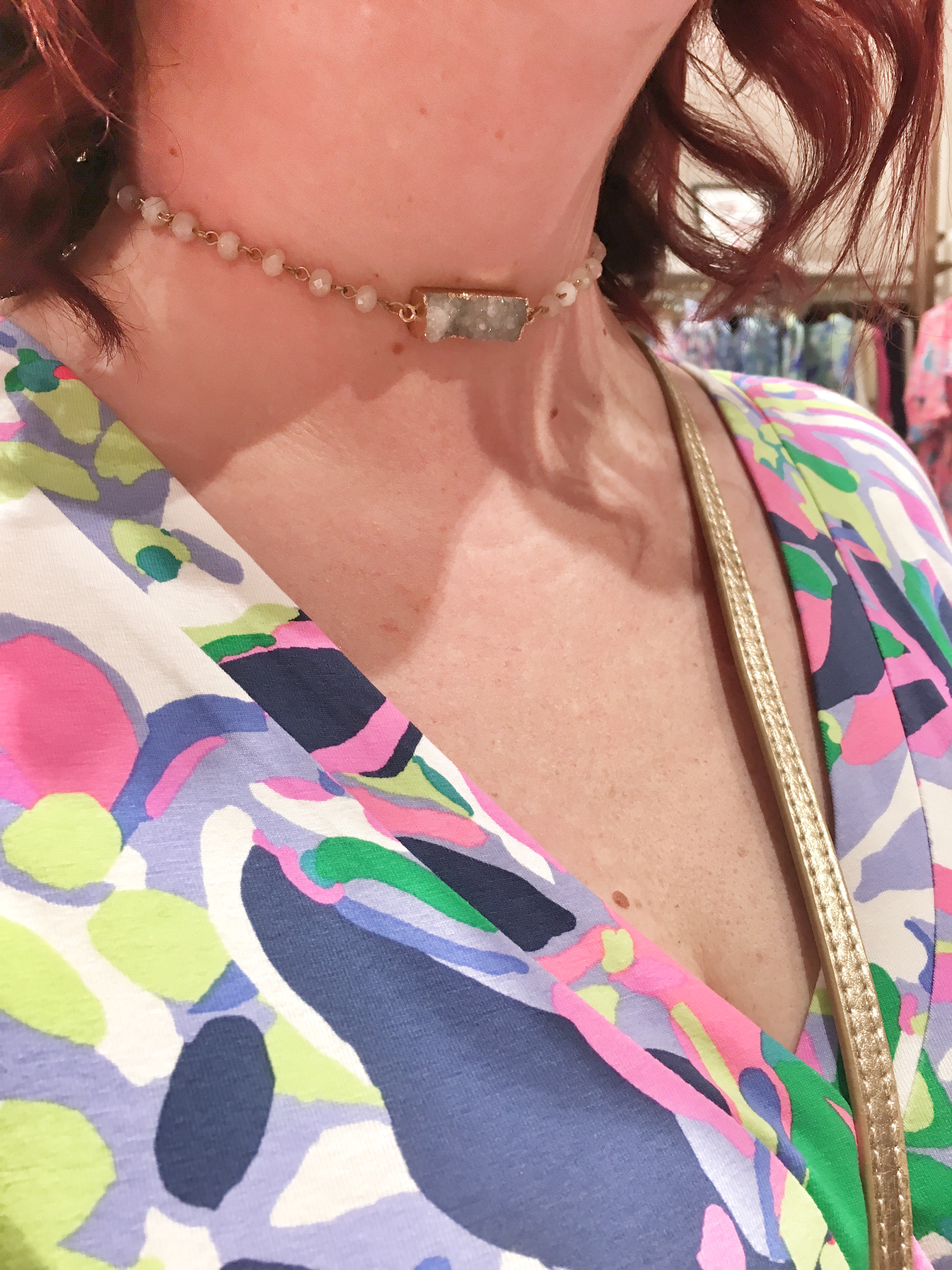 Romper: Tiki Wrap Romper $178
Shoes: McKim Leather Sandals $88
Bag: Pineapple Crossbody Bag $118
Necklace: Golden Lily Druzy Bead Choker $20
Easter Egg Hunt
Another Easter weekend staple is the Egg Hunt.  By the way if you didn't know Northshore Parent is having an egg hunt and you can purchase tickets here.
Either of the options above would also be great for an Easter egg hunt but the dress below has pockets and we can't resist a dress with pockets.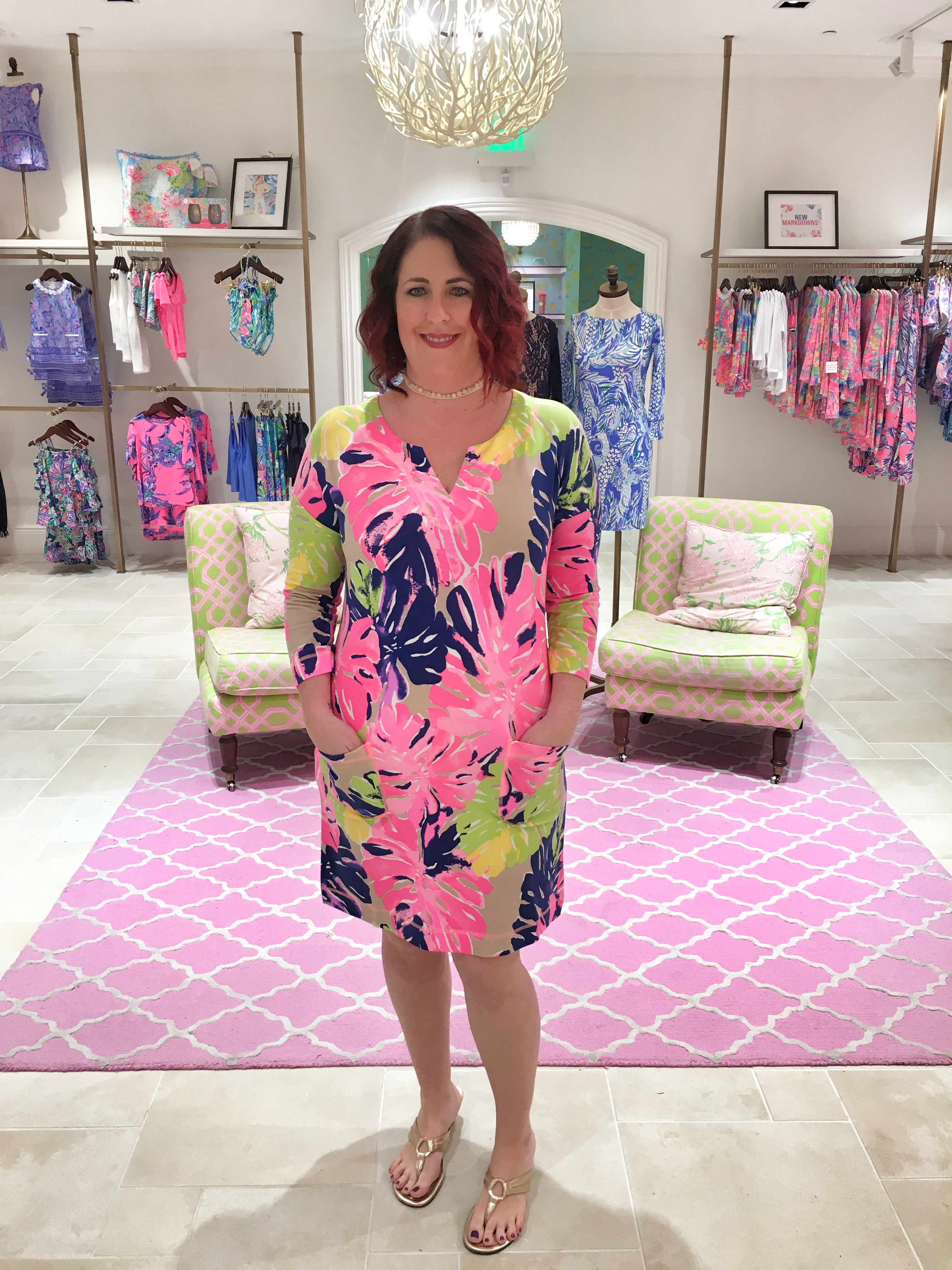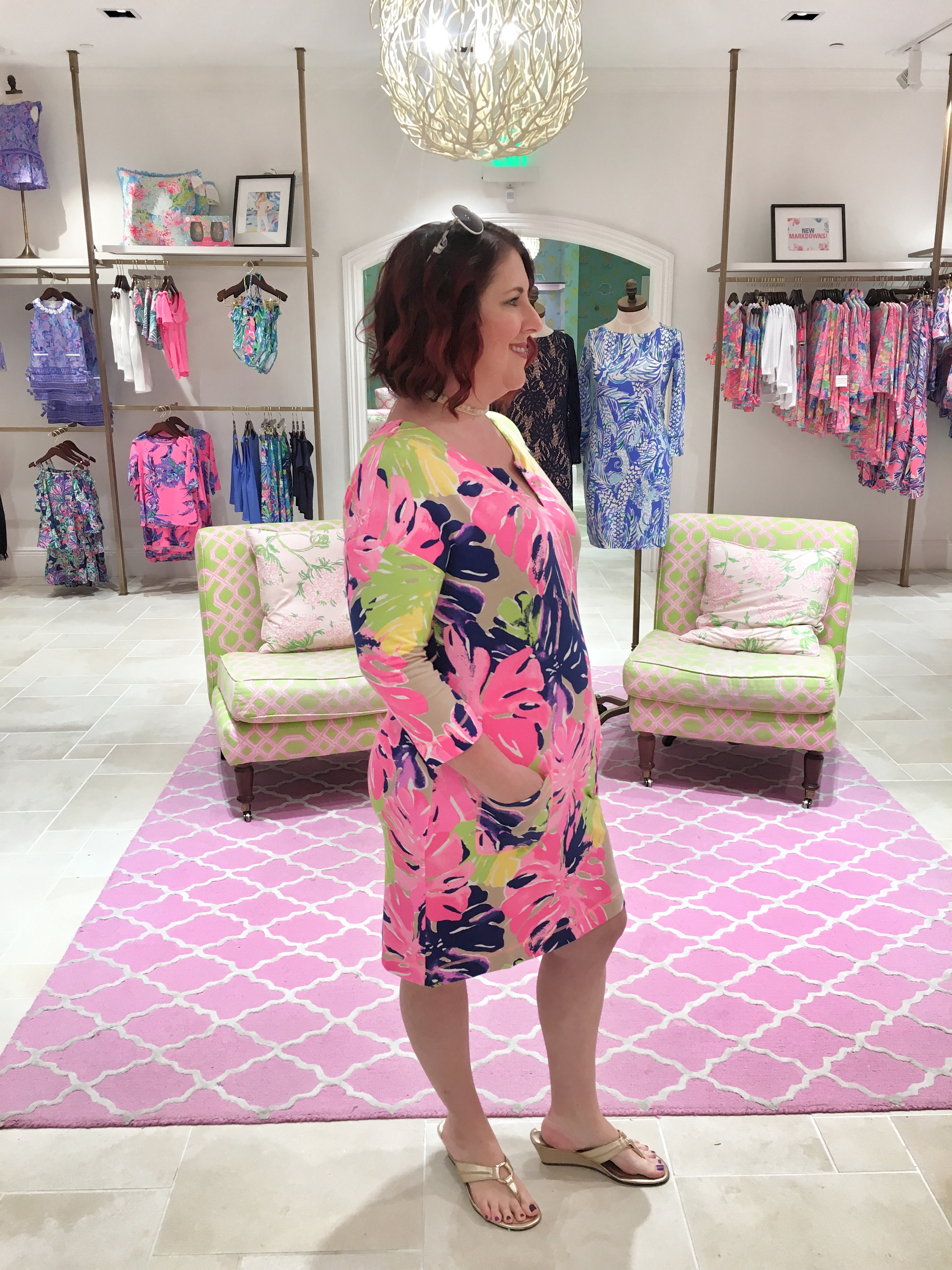 Dress: Joyce Dress Under the Canopy $148
Shoes: McKim Wedge Sandal $148
Sunglasses: $75
Necklace: Golden Amanda Choker $20
Easter Brunch

Typically in my family we usually celebrate holidays at someone's house but Easter is the exception.  We usually go out and it is usually for brunch.  Which is my favorite meal of the week!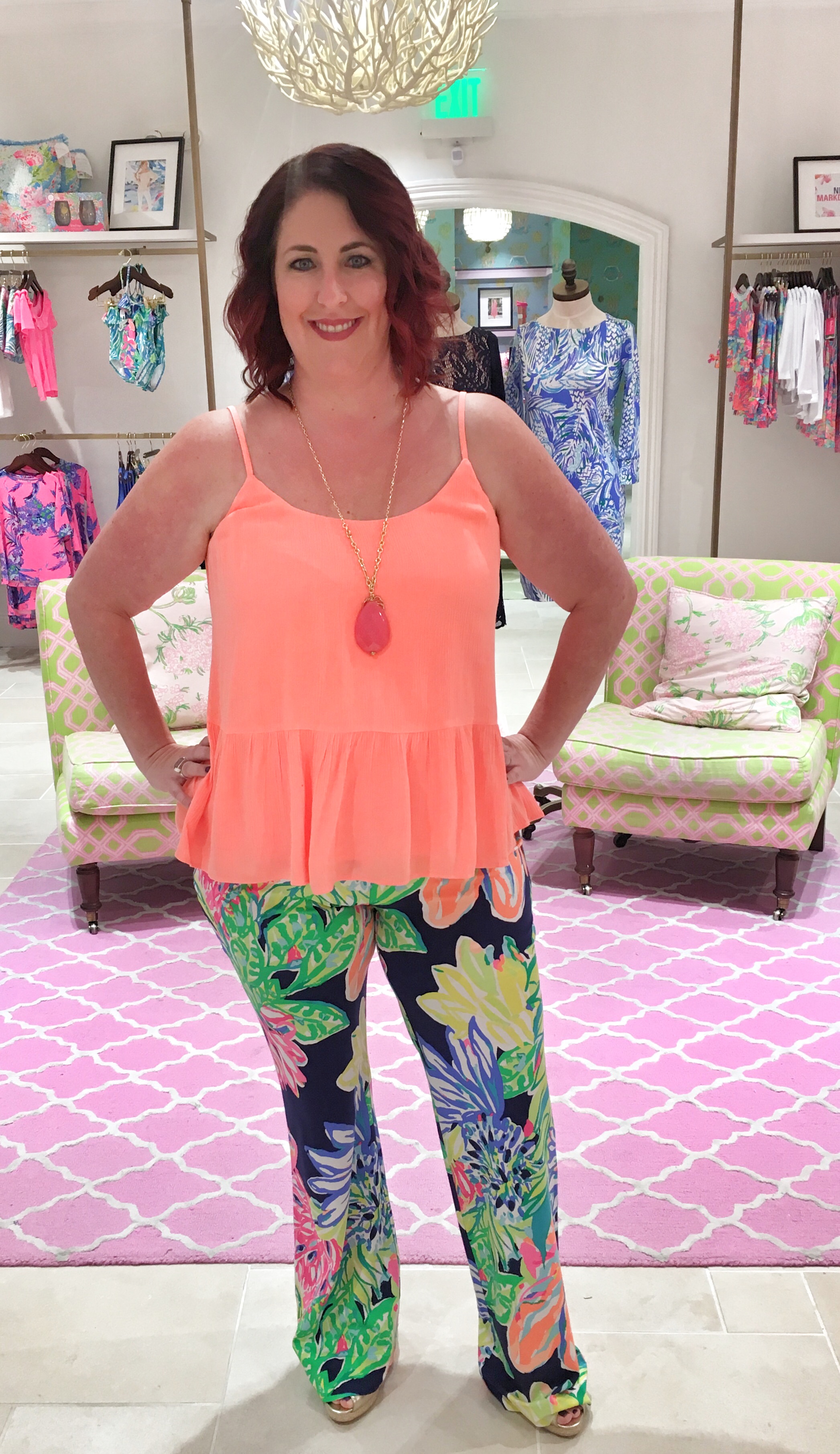 Top: Abena Top Papaya $88
Pants: Georgia May Palazzo Pants $138
Shoes: Kristen Leather Wedge – Gold Metallic $198
Necklace: Leaf Me Alone Tassel Necklace $88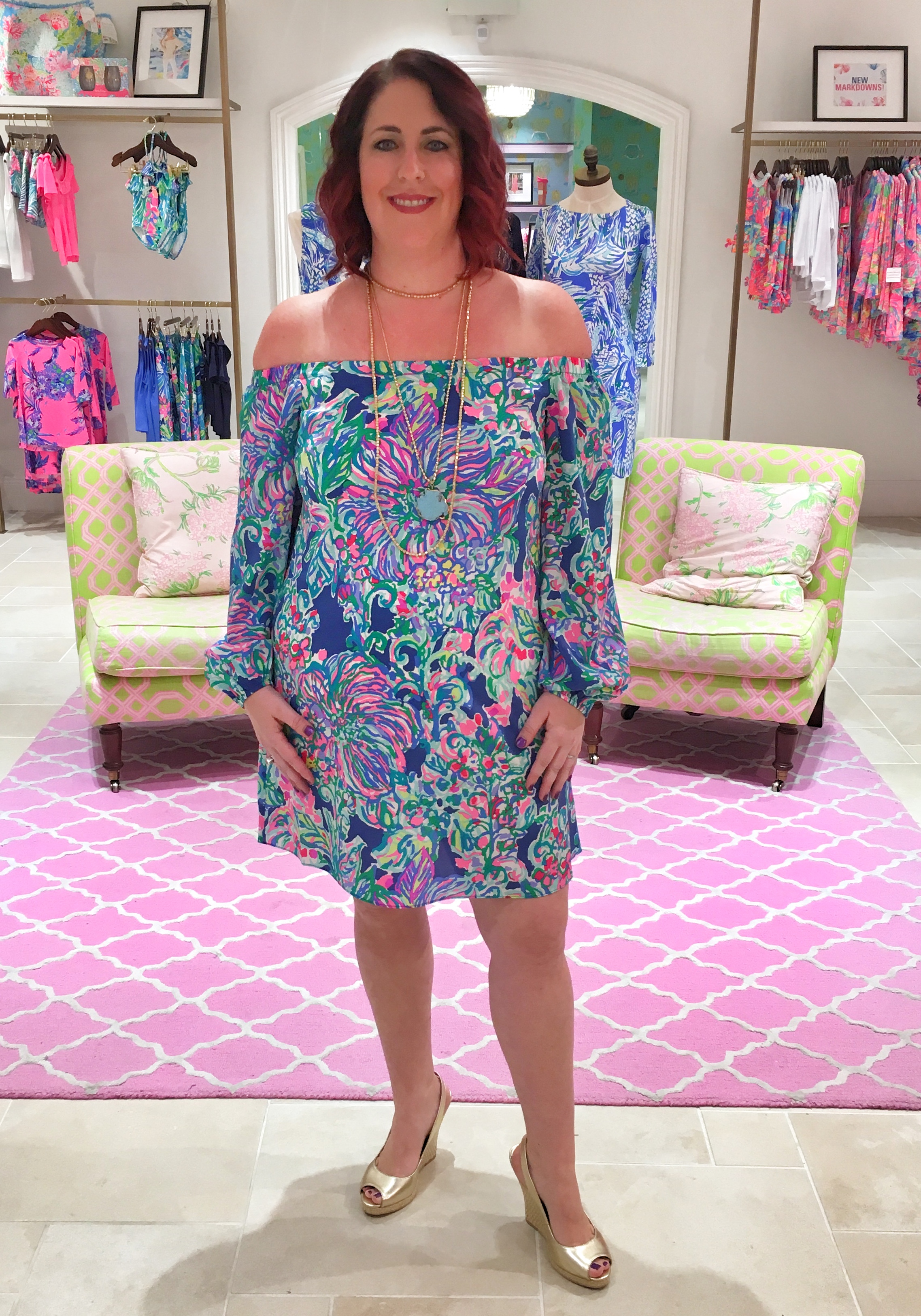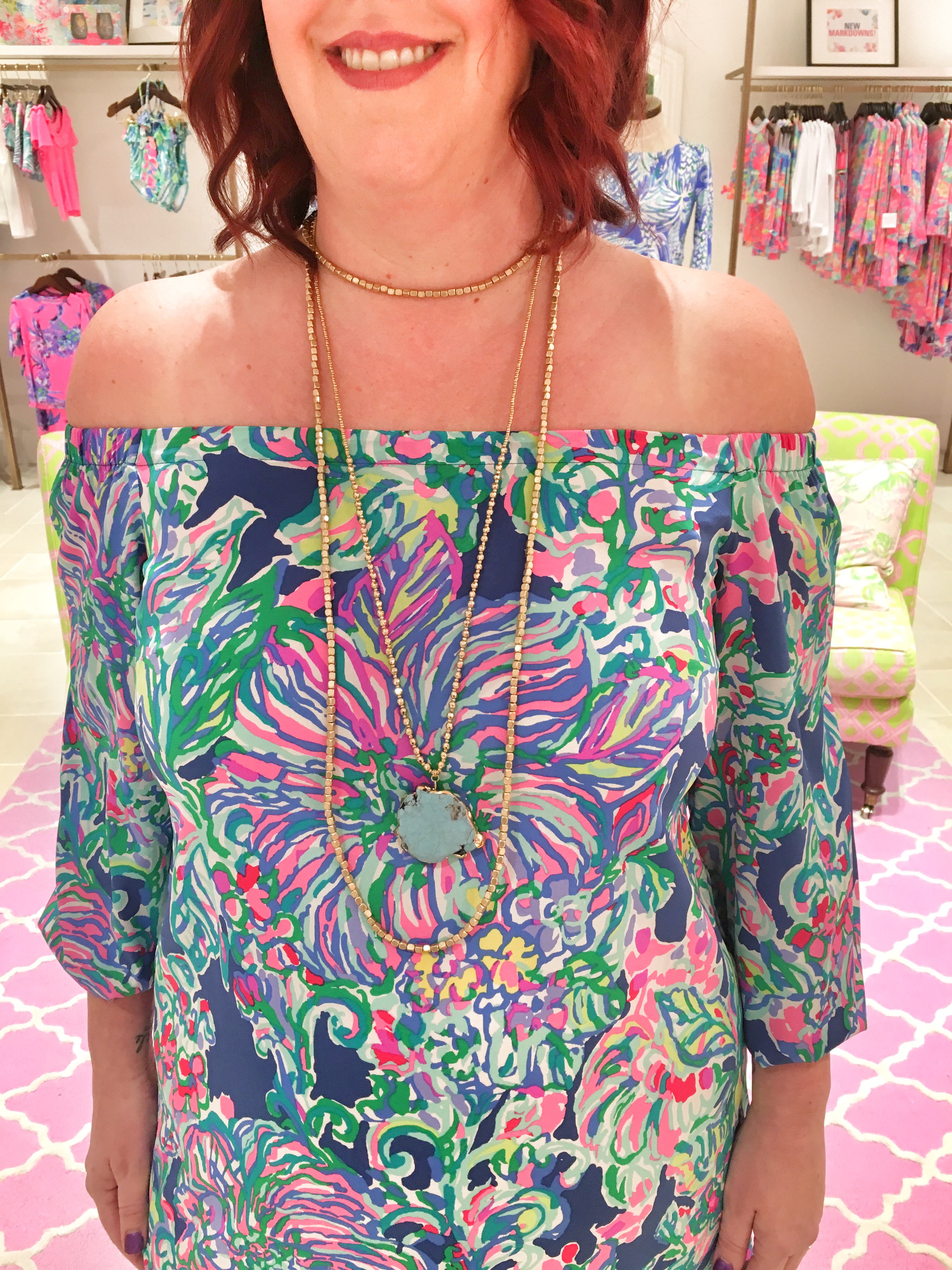 Dress: Adria Stretch Silk Off the Shoulder Dress $198
Shoes: Kristen Leather Wedge – Gold Metallic $198
Necklace: Golden Lily Gold Bead Necklace $30
Easter Sunday Church
Easter Sunday service was always the time to break out your finest clothes when I was growing up.  Its not much different for me now.  I look forward to planning my families outfits and mine too.  I love for us to coordinate.  Picture Perfect is what I like to call it.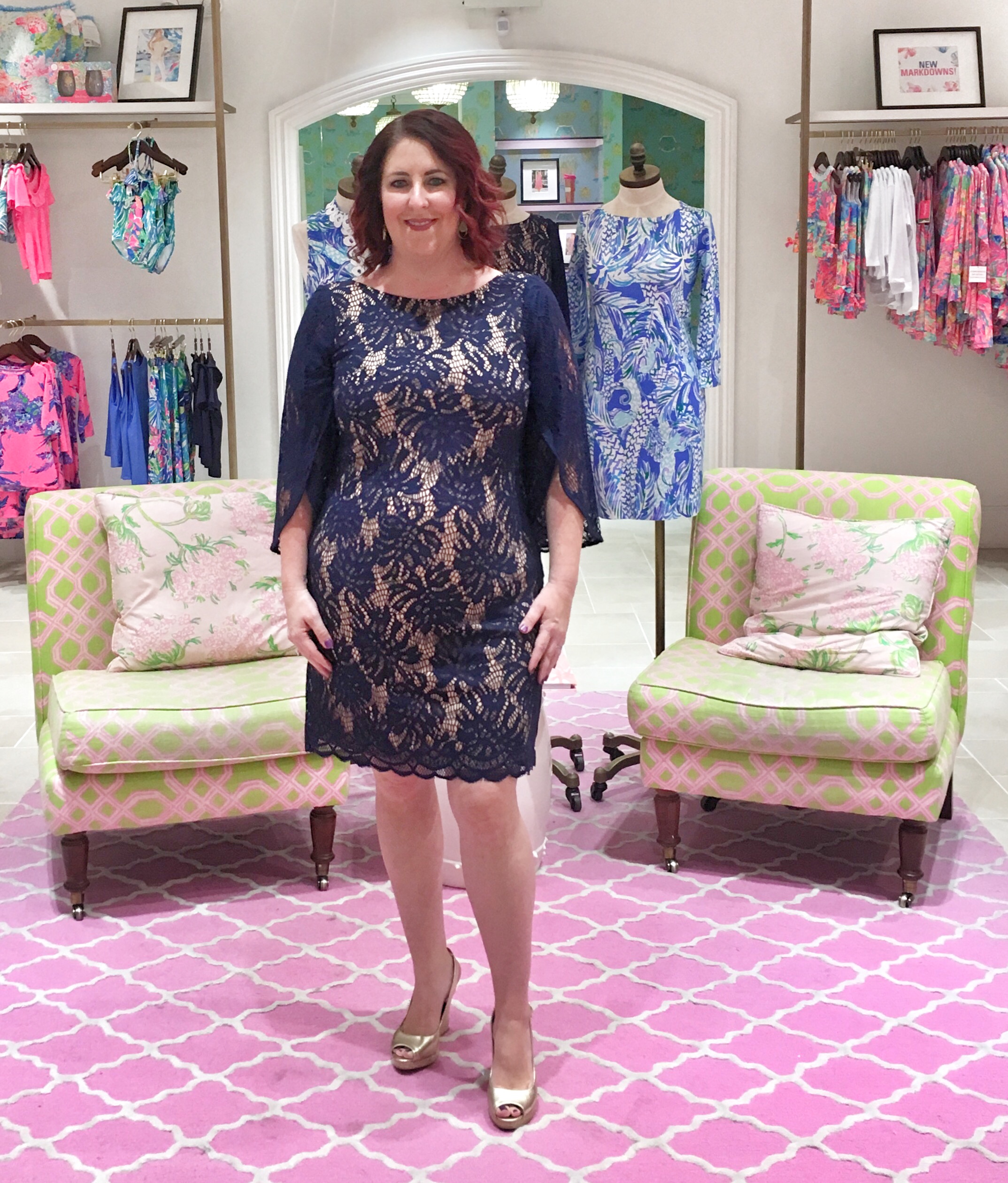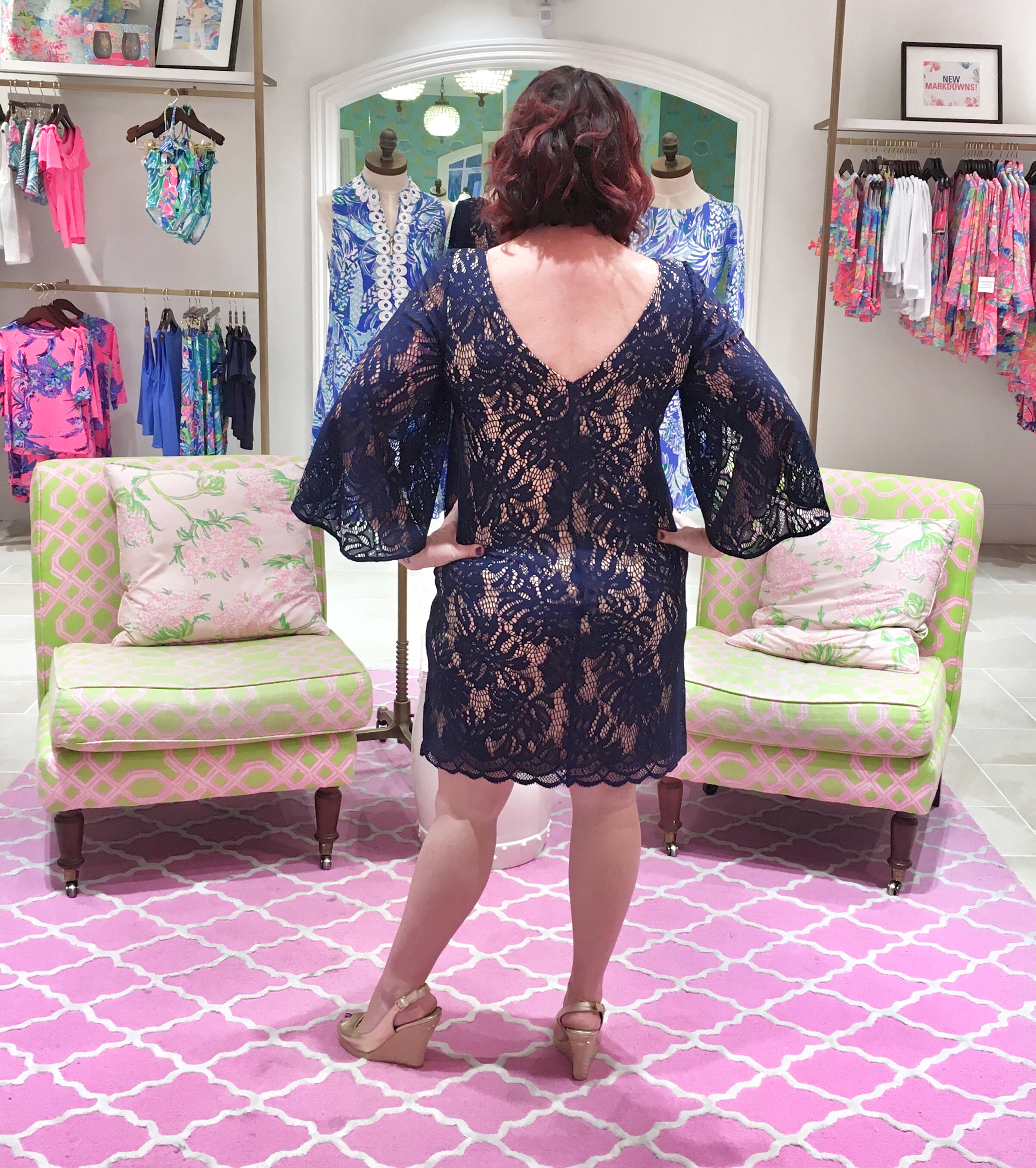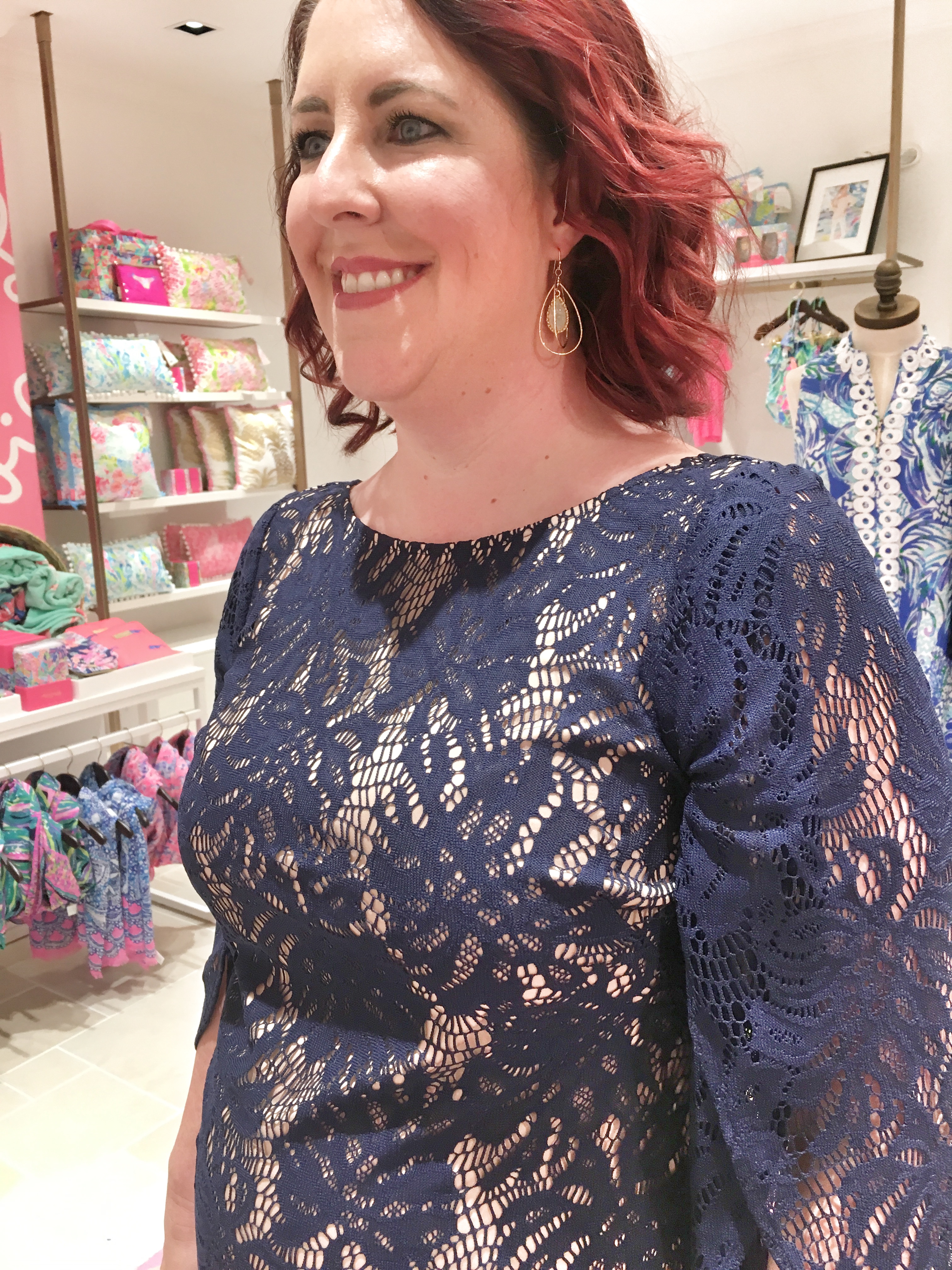 Dress: Bellmont Dress $188
Shoes: Kristen Leather Wedge – Gold Metallic $198
Earrings: Golden Lily Bella Earrings $20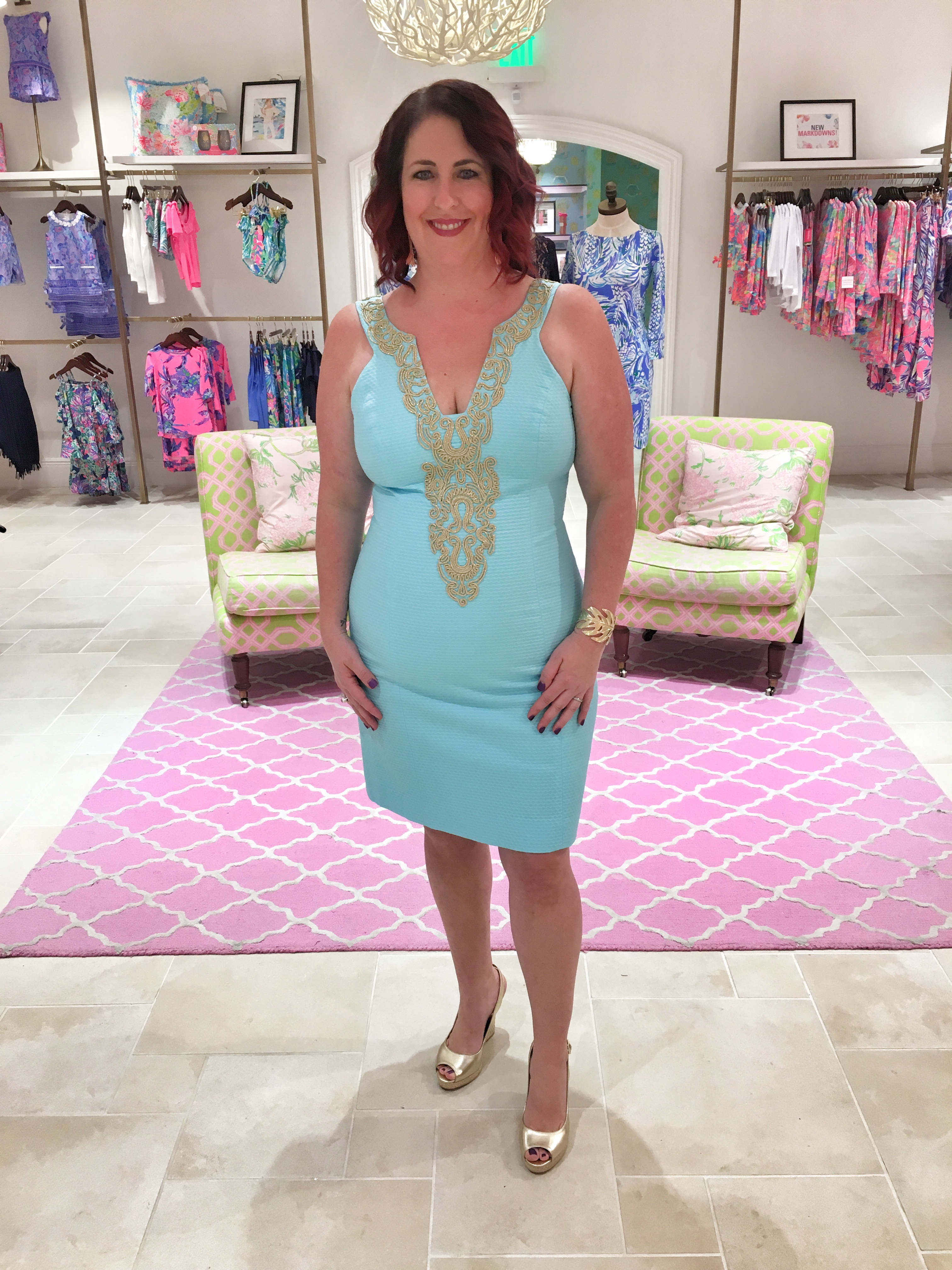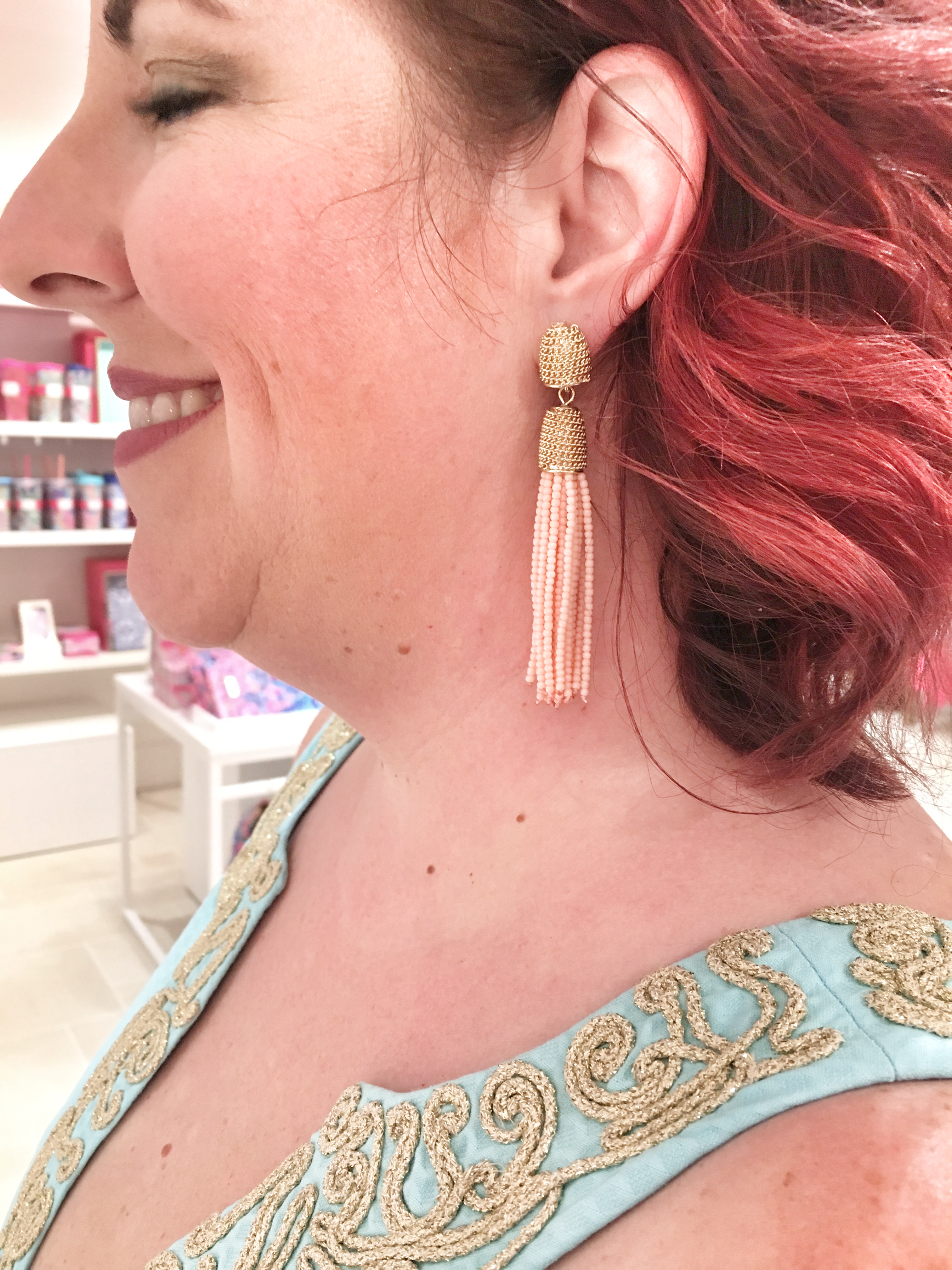 Dress: Suzette Shift Dress $198
Shoes: Kristen Leather Wedge – Gold Metallic $198
Bracelet: Leaf Me Alone Cuff $68
Earrings: Bead Tassel Earrings $20
Spring and summer fashion should be flirty and fun and not weighed down with too many accessories.  The days are long and hot so less will always be more.
You can follow me and my fashion posts on Instagram…  @Kings_queen
You can also follow Palm Village Mandeville – Lilly Pulitizer and Golden Lily on facebook here and here or on Instagram… @palmvillagemandeville and @shopgoldenlily.