They've been regulars at the Covington and Mandeville Farmer's Market for a long time, but Chomper's BBQ Den now has a brick and mortar location. Like any red-blooded Americans, the writers and I jumped at the chance when we were invited over to try this food and check out the location.
Chomper's BBQ Den is located in the the building that used to house Abita BBQ. If you've ever eaten there, you know the building was in pretty rough shape, but the Oyler family has redone the place from top to bottom. It looks brand new! The lunch counter is in the same place and that's the only thing that looks the same.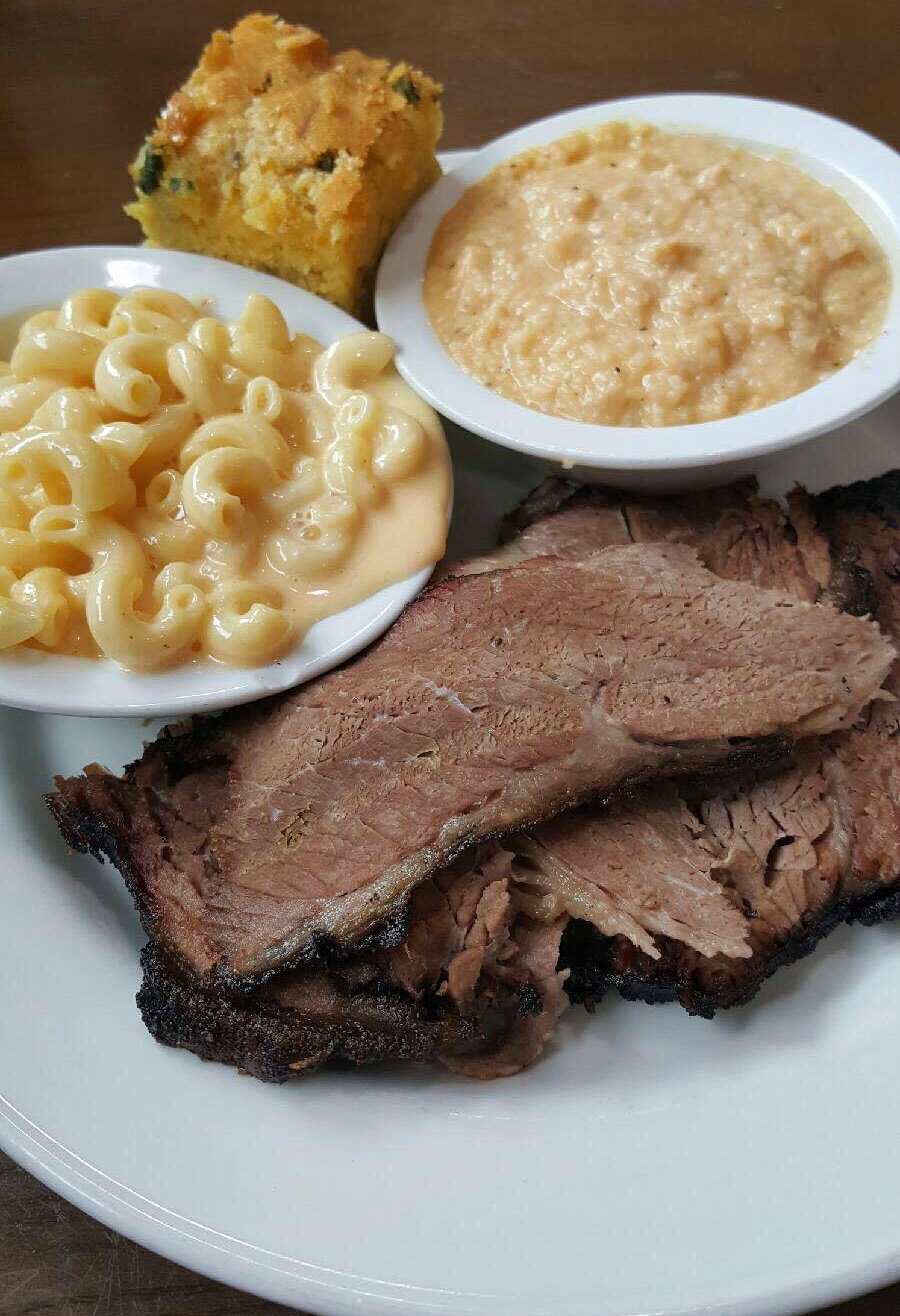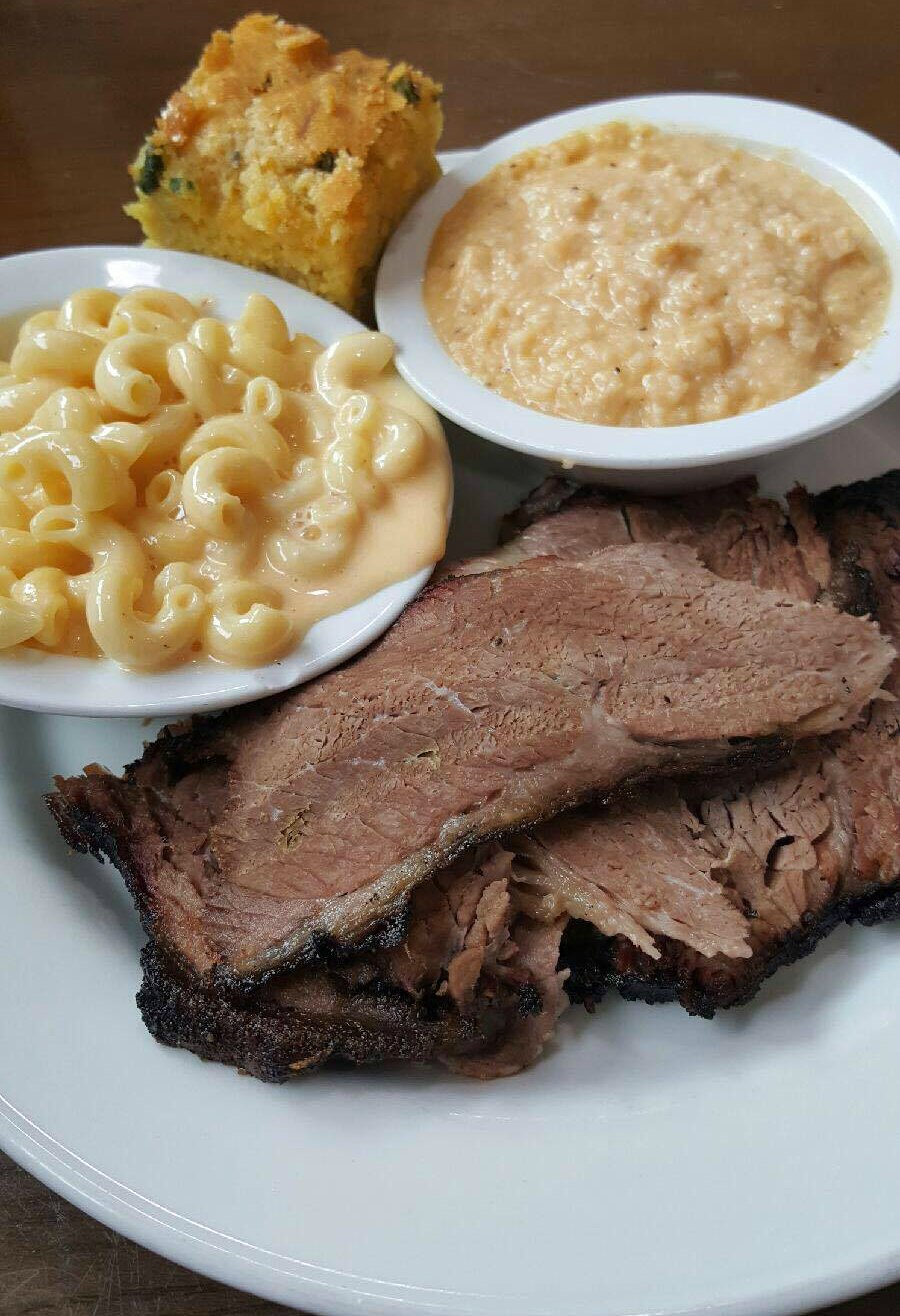 They have a nice varied menu for a BBQ place including salads, several sandwiches, and desserts in addition to the more typical BBQ fare. The portions were generous and everybody on the team cleaned their plate. My husband discovered them a few weeks ago and loves to pick some up on the weekends. I really like the Chef Salad which has french fries on it. I know that sounds a little weird, but it's awesome.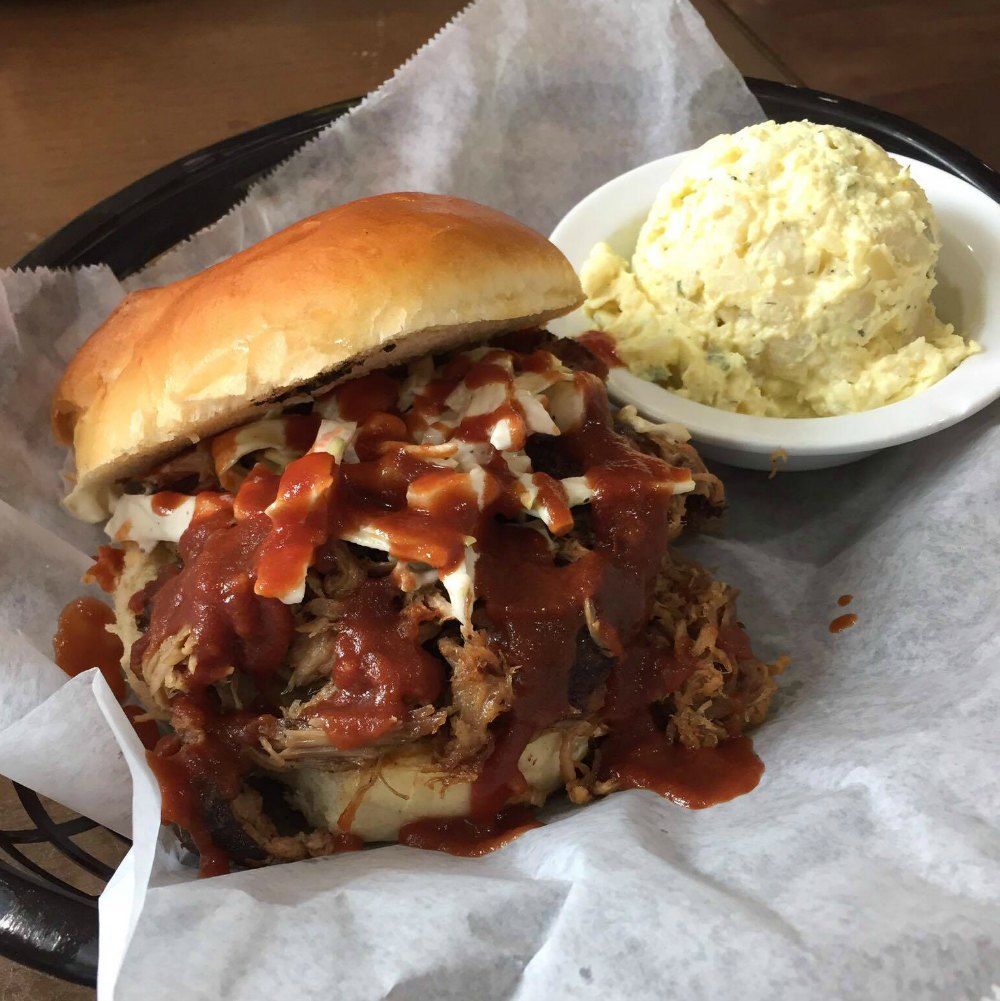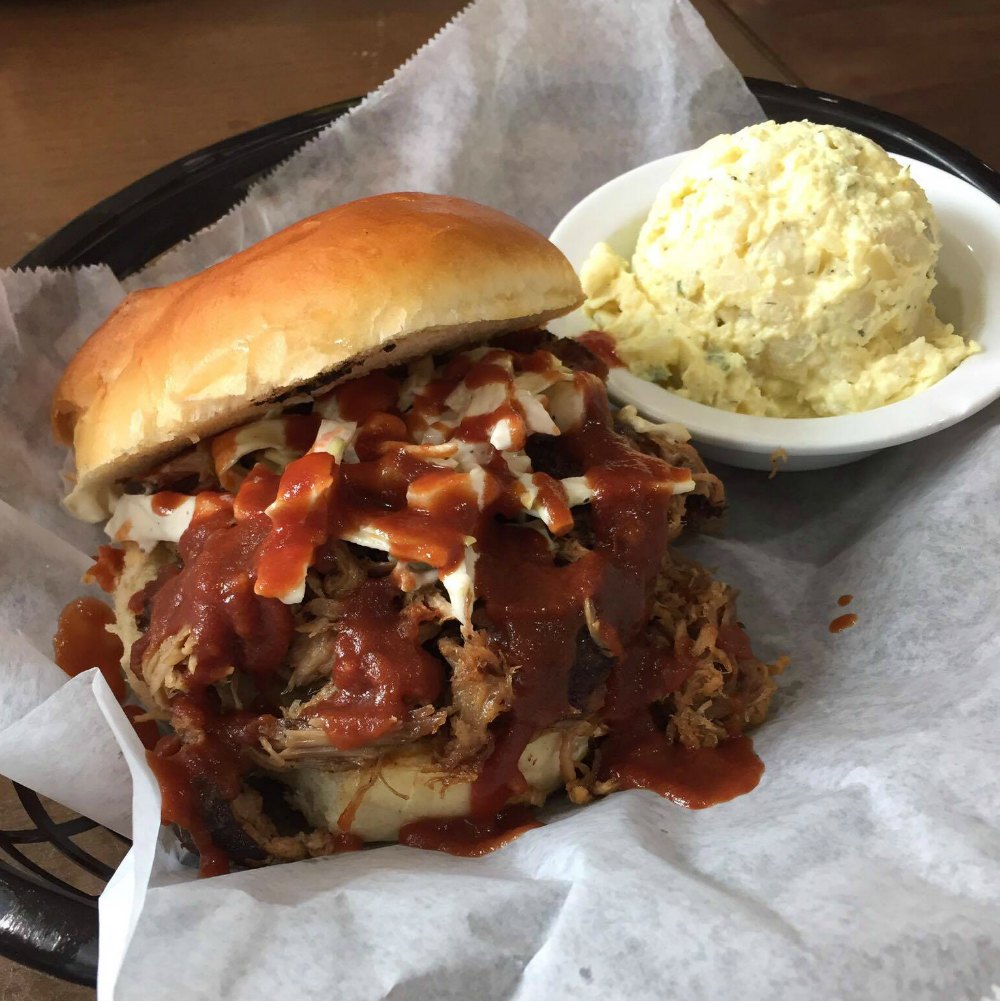 Melissa and Wes both got the sliced brisket with cheese grits and macaroni and cheese. Yes, they both got the exact same thing. Apparently my team really likes cheesy carbs. Can't say I blame them. I had the chicken Cordon Bleu to try a little something different. Cindy had a pulled pork sandwich with slaw and a side of potato salad. Sadly, we forgot to save room for dessert, but they had tres leches, chocolate covered cheese cake, and chocolate chip cookies.
The team seemed to enjoy their food–it was hard to tell because they were eating so fast. Wes wanted me to quote him for this post. He said  "I do not feel–in any way, shape, or form–bad for wrecking by entire brisket platter." And then he texted me a picture of his empty plate. So I guess he approved!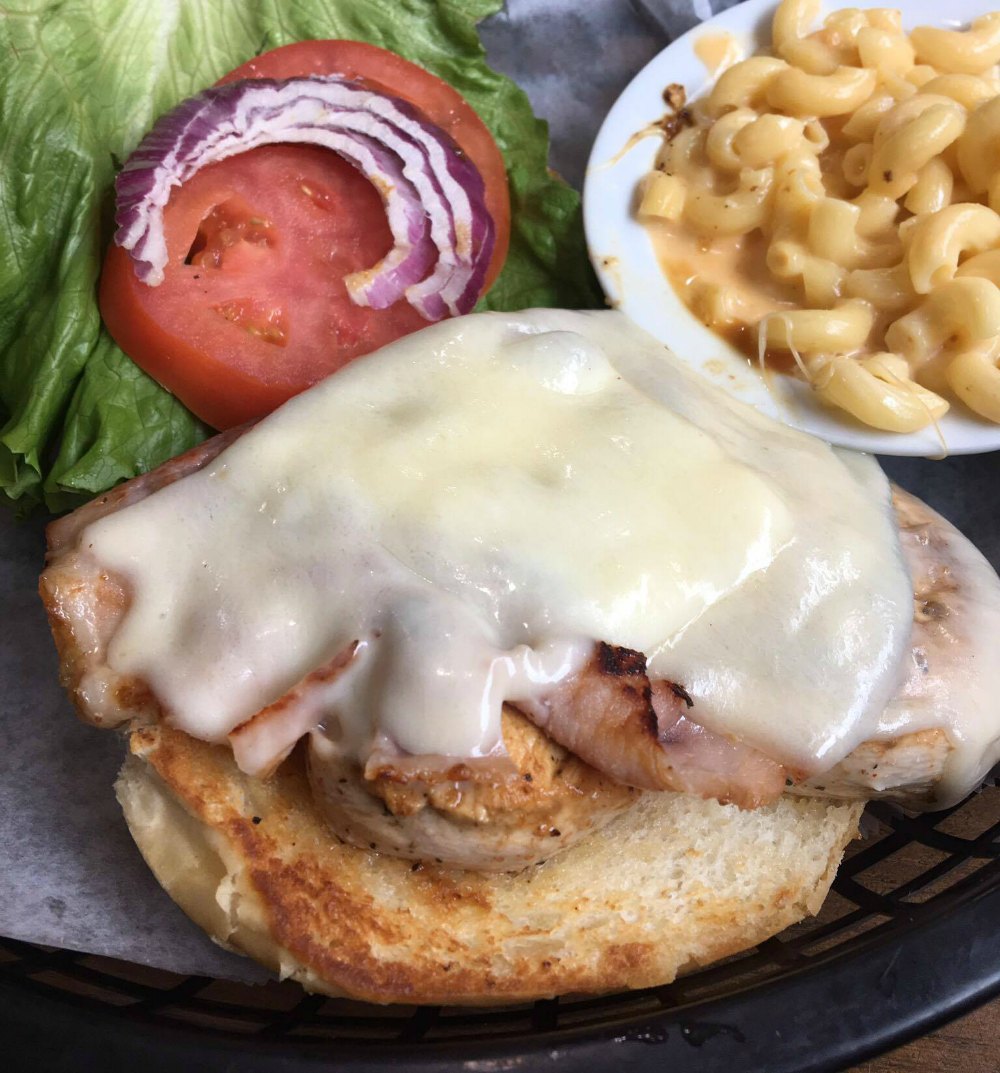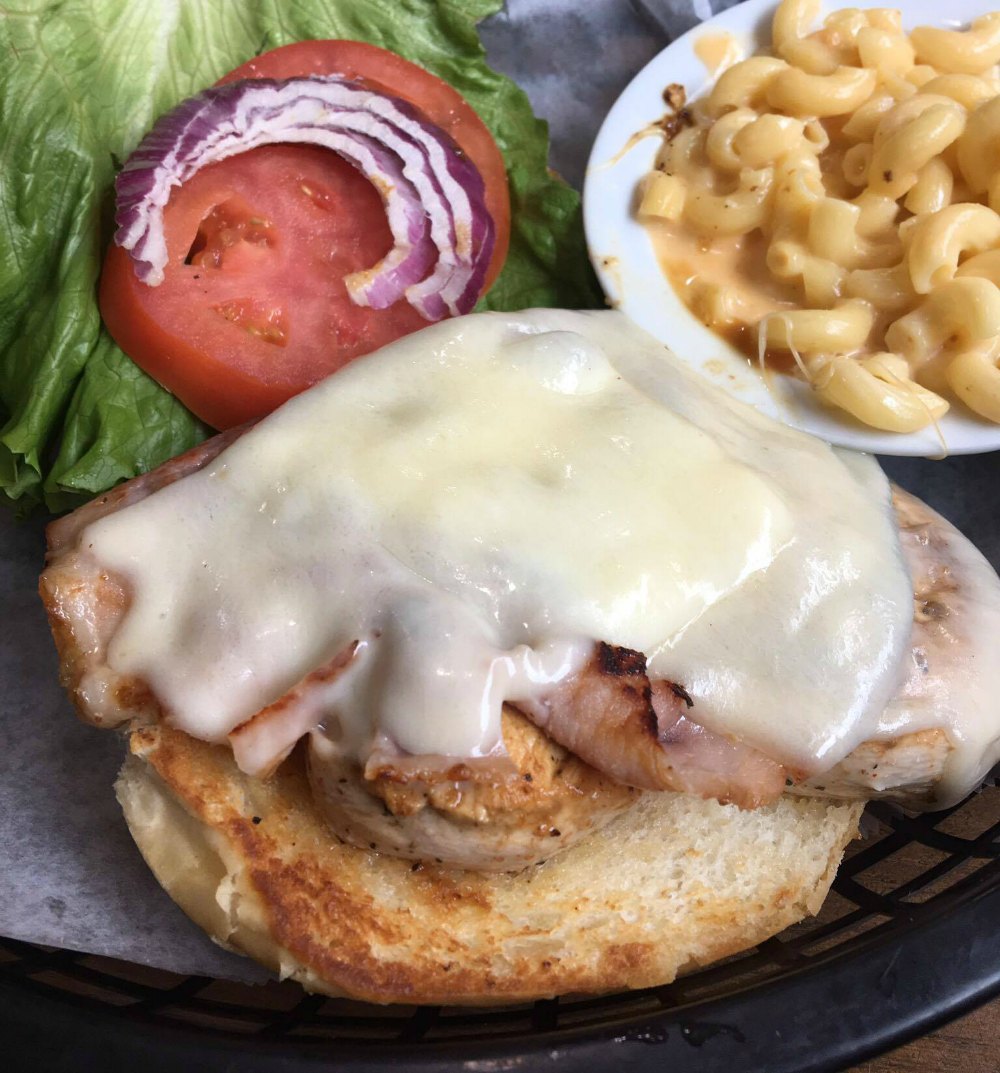 In addition to good food, the Oyler family is super nice. My husband said that after the first time he stopped there and he's right. After treating us to a delicious lunch they sent us a little note thanking us for coming. They are also heavily involved in the community–giving back whenever they can.
You should definitely stop by Chomper's BBQ Den and see what you think!
The following two tabs change content below.
Hi, I'm Katy. Mom to four sweet boys ages 10, 6, 6, and 5. It's a loud, messy, chaotic life. I love connecting with other parents and am so glad you stopped by today!