The world is full of beauty if only one knows where and how to look, and no one knows that better than a photographer. The art of capturing life at its finest, its most intense, perhaps even its most vulnerable. They preserve moments in time, emotions, sacred bonds, critical points in our lives through a lens; a freeze frame to remember for years to come. It is an invaluable skill, to know how and when to convey a message, when to press pause on life to create an image worth noting. Erika Pearce, owner of both Wild Clementine and Erika Pearce Photography, wields this power masterfully, and with great purpose and intention. She is not only a photographer by trade, but an advocate for women, using her passion to place the reigns back in the hands of her subjects, to help them harness their power and stand confidently in their truth.
Wild Clementine is all about boudoir, a style of photography that focuses on intimate or romantic themes, most commonly featuring women. It is Erika's goal in this endeavor to showcase feminine power and strength through striking, vivid, and intense images. There is a regal quality to her photographic style that captures the viewers' attention immediately. On the Erika Pearce Photography end of things, she focuses on birth photography, another pivotal moment in the feminine experience highlighted by strength, perseverance, and intense love. In all things, she strives to honor the lives of women and their journeys. As a mother of four, Erika has not only helped empower female warriors, but has lived as one herself.
Introduce yourself and your family! Who are you?
I'm the owner and creator of Wild Clementine and Erika Pearce Photography. I'm a mother to my little home-schooled loves that also attend H.O.M.E Classes. We live in Covington.
How did you get involved with photography?
My daughter modeled for a small, indie clothing brand and a photographer would take her photos. I started styling those sessions and as payment, we would receive clothing. The photographer resigned due to changing her specialty, and I asked the designer if I could try my hand at photography. Over seven years later, and I'm so hopelessly in love with photography just like when I started those years ago. It became my passion. I've always been a creative. I've had different mediums throughout my life whether painting or design. Photography has always been a constant. I was that middle school friend with a camera that she would never let out of her reach.
What causes are you passionate about?
I'm incredibly passionate about female empowerment and women's rights. In fact, that 100% why I photograph what I photograph. On the surface, birth photography and boudoir couldn't seem any more different. They are so closely related. You see, I don't photograph births for the children, I shoot it for the mothers. A woman feeling her weakest, but I can show her through my lens her strength and unwavering persistence to do the most she can for her new little life or lives she is working to bring into the world.  I photograph boudoir for a similar reason. I want to show her through my lens that all those things she may see and pick a part on the daily make her beautiful. Her worth isn't held in her physical appearance. We are more than the sum of our parts. We are whole and complex women that wear so many hats. I want to show women how powerful they are. That is common link between the two genres: Empowerment and love. I want to see my clients, and all women, soar.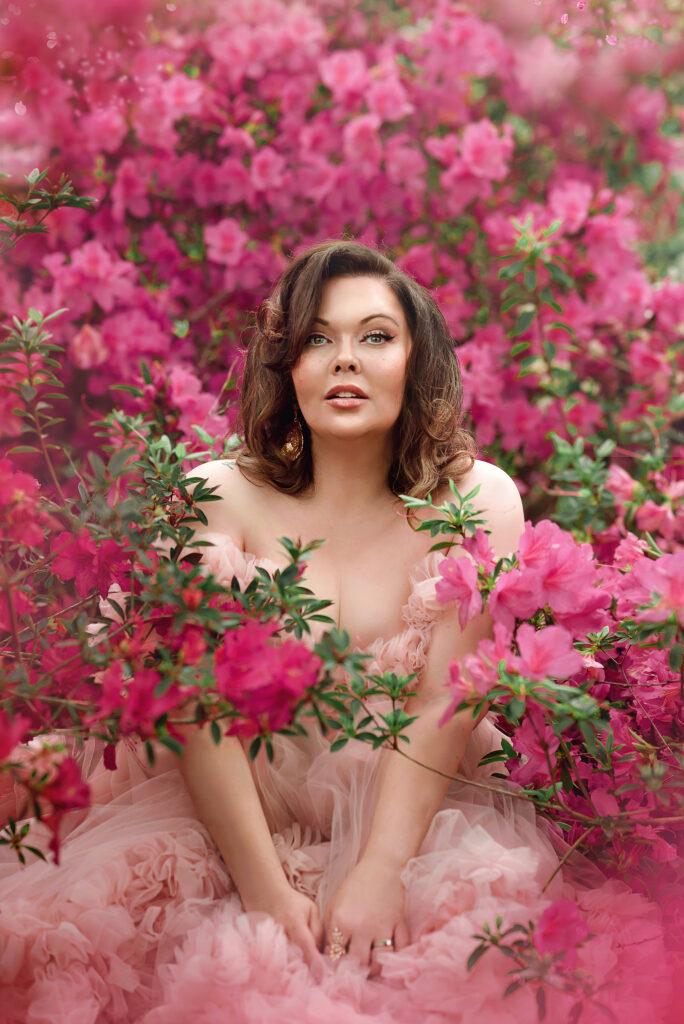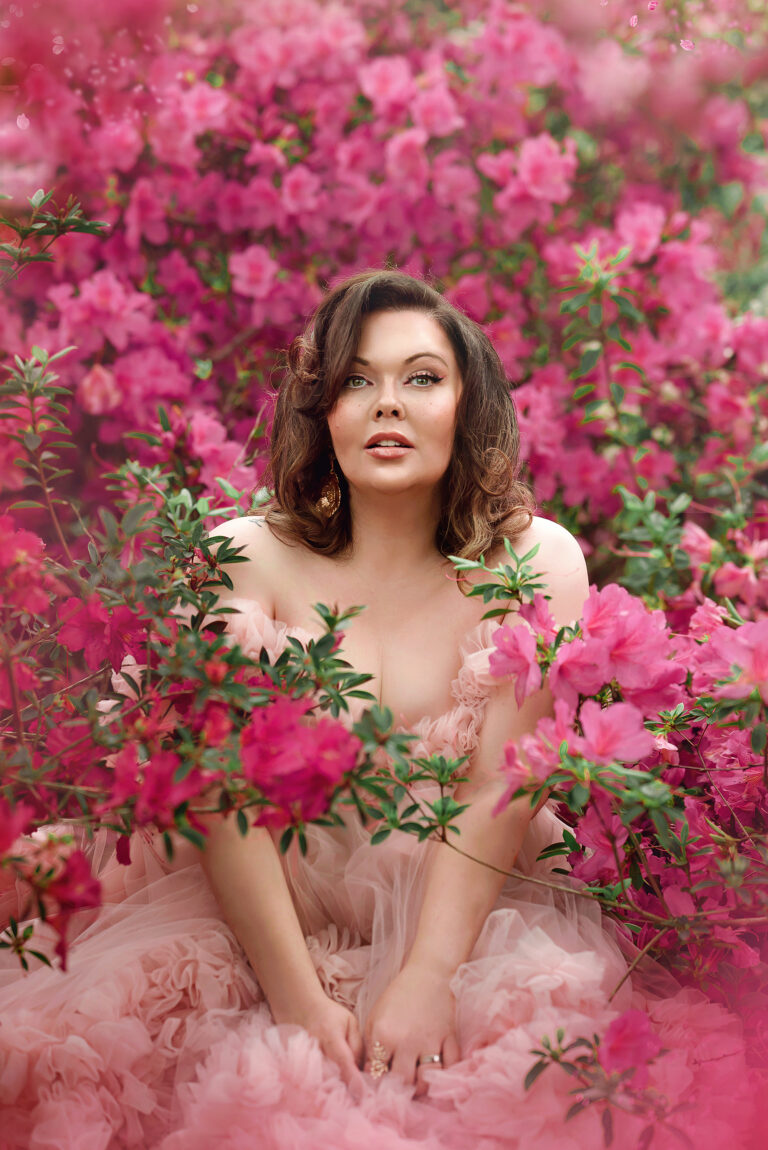 What advice do you have for parents who struggle to balance being successful in work with being present in their families?
Balancing has always been my biggest struggle with work and parenting. I found that the people I work with get the best of me, which means I had the least for the people that I love most at home. Through a lot of reflection and growth, I'm finally getting some sort of grasp on the juggling act. I make mistakes, but I still try. And you know what? Some days I may not try at all. Extending grace to myself has been the biggest asset. There is only one me. I can only do my best. That being said, I have tried to find little rituals that each child loves; playing a video game and sharing popcorn with one while another likes to sing songs and dance with me. That helps me stay connected. Schedules help us stay on task.
Who is your biggest influence and who is your biggest support?
I've always adored Annie Leibovitz and Vivienne Mok. They have had the most influence in my work and esthetics. My biggest support has always been my family. Each member brings different pieces that I value so deeply. Even as my family has grown and shifted over the years, it has helped me so much with the drive to keep moving forward, not to dwell on the struggles, and to push through no matter what. I know that sounds cliché, but there is truly nothing more that I value on this earth than my people, my family.
Where did you grow up and what brought you to this area?
I'm from Denham Springs and moved here when I married 14 years ago.
What is your favorite thing about living on the Northshore?
My favorite thing about the Northshore is the FOOD. I actually made a "food club" a few years ago where we had a progressive dinner but only to local restaurants. I would blog about it with my friends afterwards. COVID slowed it down, but I would love to restart the monthly dinners. It was truly magical. I love the local fare that we have here. The culture and community seems to unite through food as well. Very Louisiana of us, and I love it so very much!
What's your favorite family activity in your parish?
From the very first year I moved here, my favorite activity has been Fall for Art in Downtown Covington. I fell in love with it. The entire downtown comes alive and is bustling with cheer and all sorts of intoxicating creativity. I go every year. The kids love it too. It's incredible.
What's your favorite local small business?
My favorite local small business. . . gah, it all revolves around food! Pardo's has my heart. It is top notch and so dreamy from start to finish in every way. Cured on Columbia is hands-down one the most enjoyable places to visit. If someone comes to town, that's the first stop I bring them to. Everyone falls head-over-heels just like I did and still do. Even then, I know so many incredible photographers here. They make the list too. The community we have made here is truly outstanding. You would think that it would be competitive and aggressive, but no. It's warm and kind. We are all so understanding of one another and the efforts we put in. It's incredible. Last but not least, Tribe Organic Beauty Bar. The way they have loved on my clients and myself I can never put into words. Dixie, the Owner, gives hugs straight from her soul. The energy in her shop is so captivating and "come as you are." Truly a gem in our community.
How has being a parent changed you and influenced the way you behave in the world outside the home?
Being a parent has changed me to my core. Every facet of my heart has been refined and grown because of those babies. They have taught me how to love others how they need to be loved and receive it. They have shown me how everyone is different and relates differently. I am so blessed to be able to carry that into the world around me. I can serve my clients how they need to be served. I can greet people with genuine kindness and warmth. I learned that from being a mother. Whether it be a smile, a hug, an empathetic tear, an extra "thank you", advocating for someone whose voice may be smaller at the moment. . . They have taught me so much, and I'm grateful I can share those lessons with the world in seemingly small ways that make such a big impact.
The following two tabs change content below.
Hi, I'm Katy. Mom to four sweet boys ages 10, 6, 6, and 5. It's a loud, messy, chaotic life. I love connecting with other parents and am so glad you stopped by today!