When I heard last year that PAC was going to build a splash pad for the members I was envisioning something small and just a flat area.  What they have built is better than I ever imagined that it was going to be.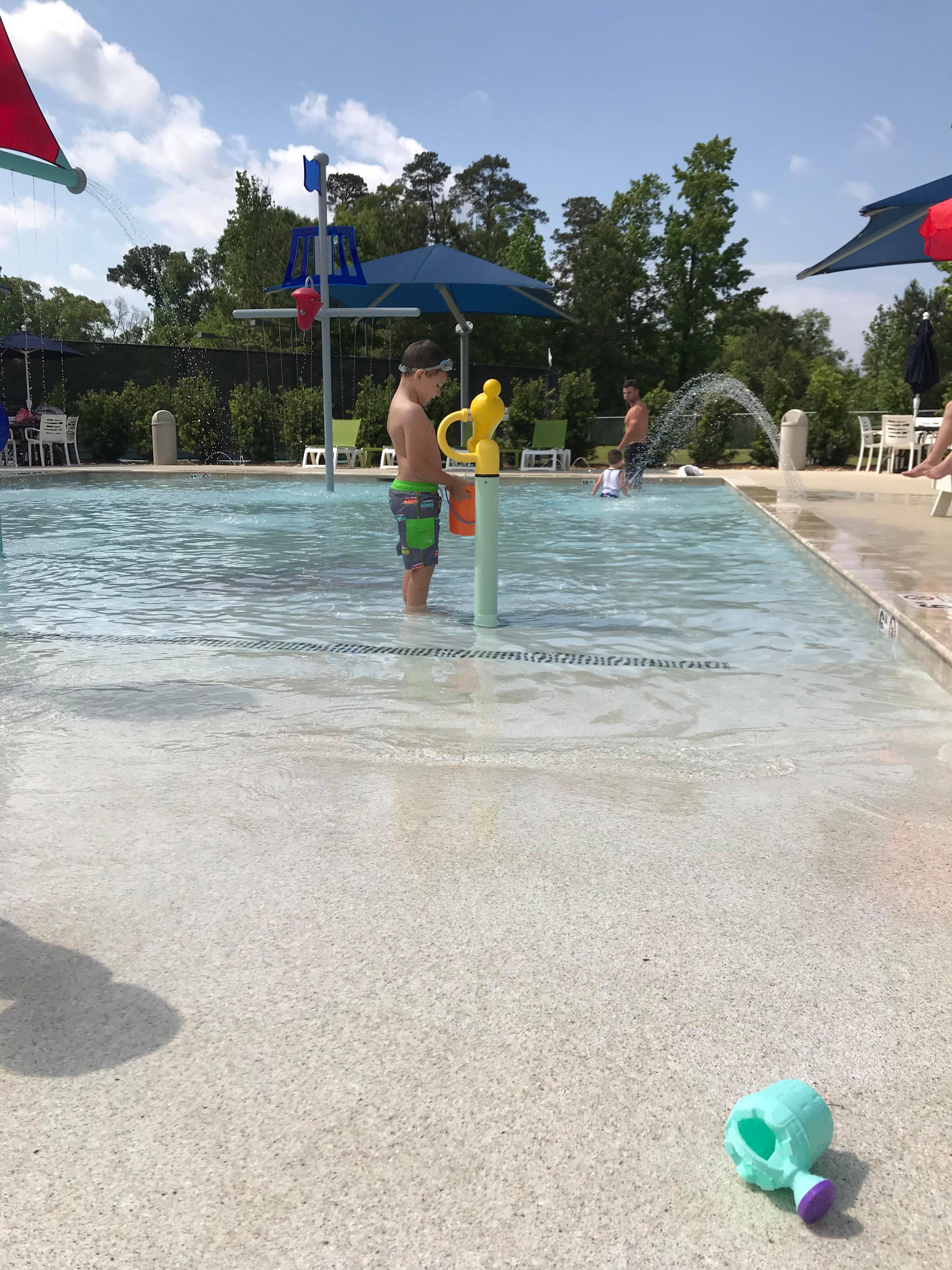 We have been members of PAC off and on for as long as we have lived in Mandeville. It's a great resource when you have kids because the playland and YAC areas are so much fun for the kids.  Plus, as a member you get two free hours of childcare a day. The pool and outdoor areas are also great in the summer months and something that we use a lot.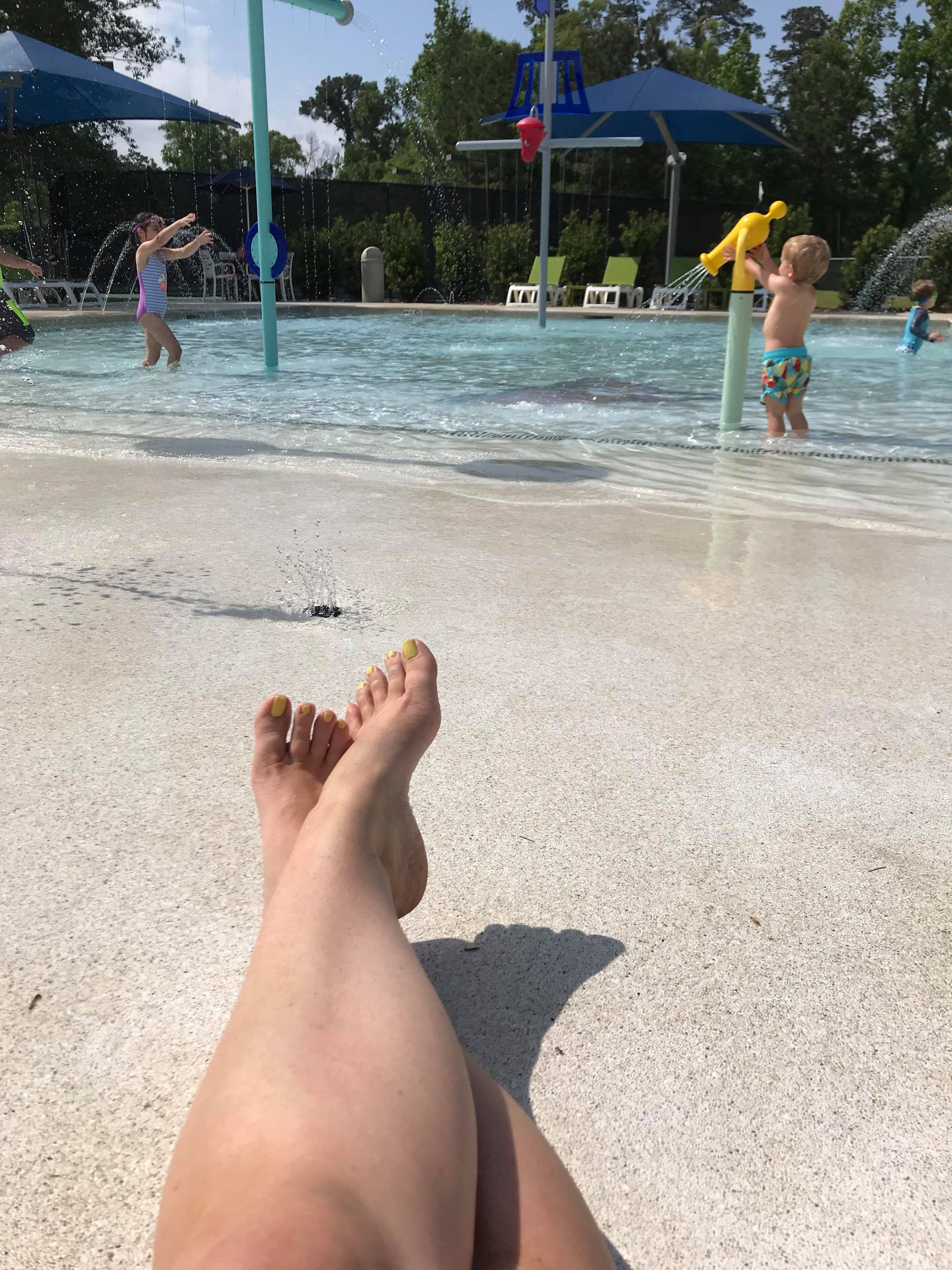 Being that I have three kids I have some rules with them when I am the only parent taking them to the pool.  One of them last summer was that when Dad wasn't there we couldn't go in the big pool. It's fun splashing in the small pool but there is only so much excitement to be had.  This is why the addition of another wet area was so appealing to me and many other parents in my situation.
They started construction on the splash pad in the winter and it is located on the side of the gym so I have been able to watch it come to life, but Saturday we got to try it out. The splash area starts with a zero entry pool with fountains and dumping buckets.  There is a set of all of this in the more shallow end and then in the back of the pool for bigger kids. At it's deepest the pool is 18." The pressure of the water cannons, fountains and buckets are fun for all ages and wouldn't need to worry about it knocking your little ones down.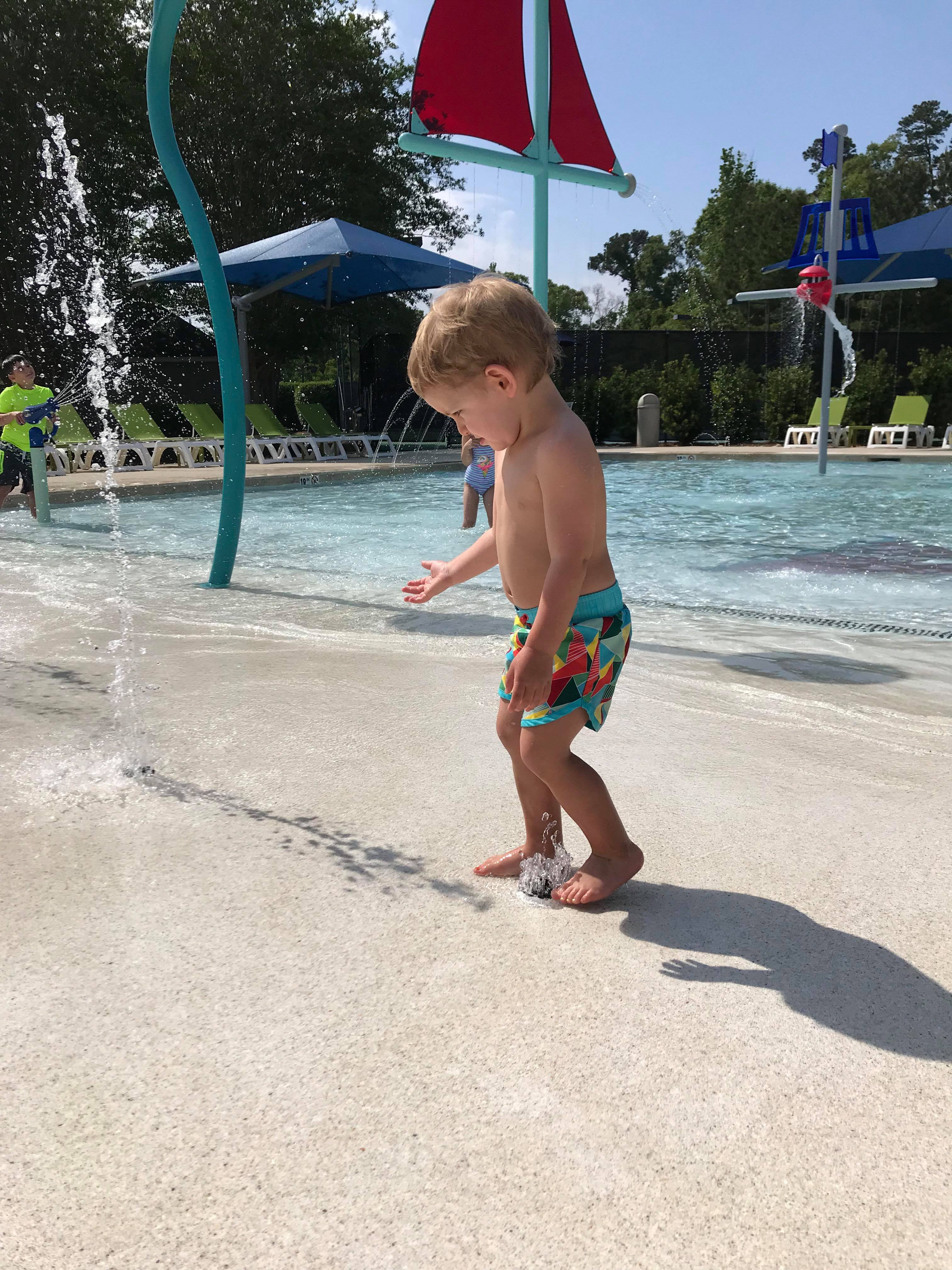 They have also set up a wonderful area for the parents.  There are chairs, tables and big covered areas so you can watch the kids in and out of the sun.  There is also a lifeguard dedicated to the splash pad area at all times and the same policies from the pool apply (no running, kids under 10 must be supervised, etc.).  They will also be offering the splash pad as a birthday party location.
The only negative I saw was that there was not a bathroom in close proximity to the splash area. I spoke with one of the managers and he said they will be constructing a bathroom on the other side of the cabana and are hoping it will start in the next few weeks.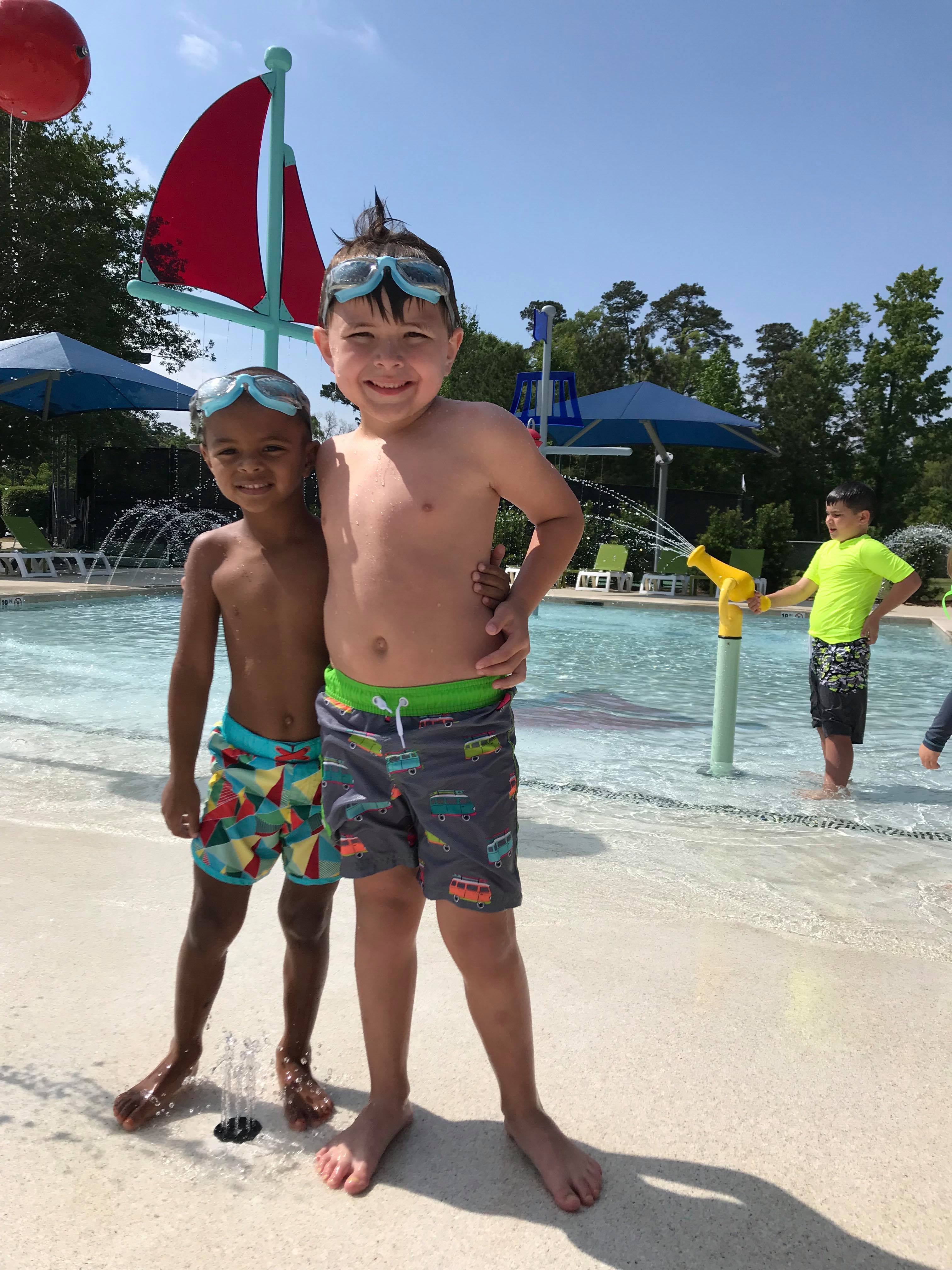 We give the new splash pad two thumbs up!