Endless Summer Beauty Spa provided us with a free tan to facilitate this article. 
It's that glorious time of year some love and some of us absolutely dread. The weather gets warmer and the clothes get smaller. While I sweat and get hot just like the rest of you, the idea of shorter pants and tank tops is a nightmare.
I love a good pale skin tone. It's elegant and timeless. However, pale, I am not. I am translucent with purple polka dots; I kid you not. I bathe in sunscreen and wear legging and jeans as much as possible. I have road maps on the backs of my legs and such poor circulation I can write messages in my skin.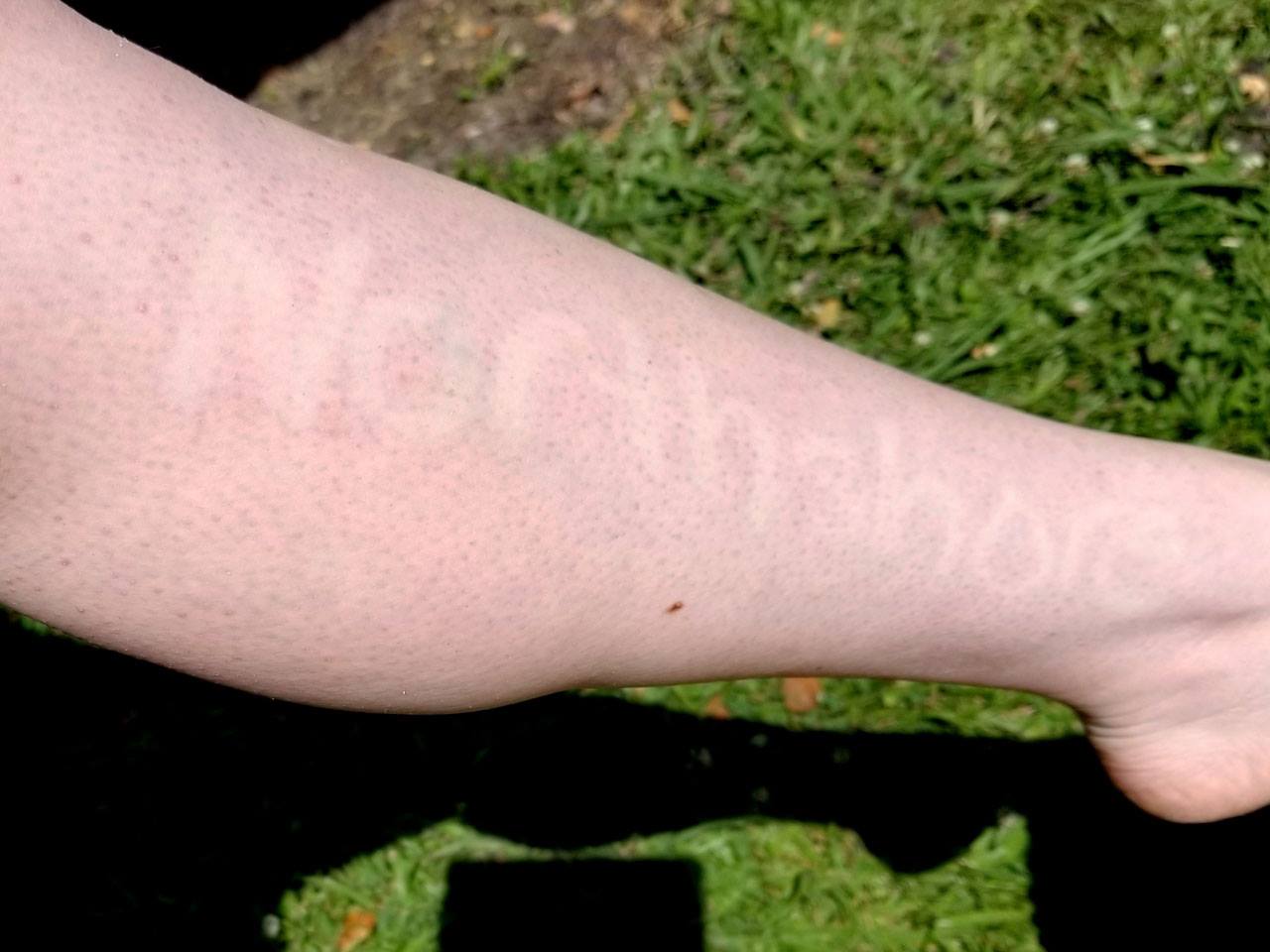 So why not hit the tanning bed?
Cancer. Skin cancer is way more common than you believe and likely affects more than one person in your immediate circles. A recent horror story from a friend of her painful melanoma removal has me in full "hide from the sun!" mode.

Who has the time? For someone of my fair complexion I can only lay 5-10 minutes max per session or risk pretty nasty burns. I need to lay at least 5 days a week for a month before I even notice a change in color.

Less bang for your buck. With the average monthly bed fee running around $65, tha'ts a lot of dough for a lot of work and a slowly gradual process. With my skin tone taking 3 months to look even sun-kissed that's almost $200! More when you add in the cost of lotion.
What about self tanning? I've tried almost every cheap knock off and pricey popular option on the market. They are all crap. Always streak and look like, well, a self-tanner. They always run and stain everything in their vicinity. Just say no to streaky orange car seat interior ruining self tanners.
My next option? Spray tanning!
Megan Barrett from Endless Summer Beauty Spa in Covington was happy to oblige and off I went to turn my Casper complexion into a Kardashian glow.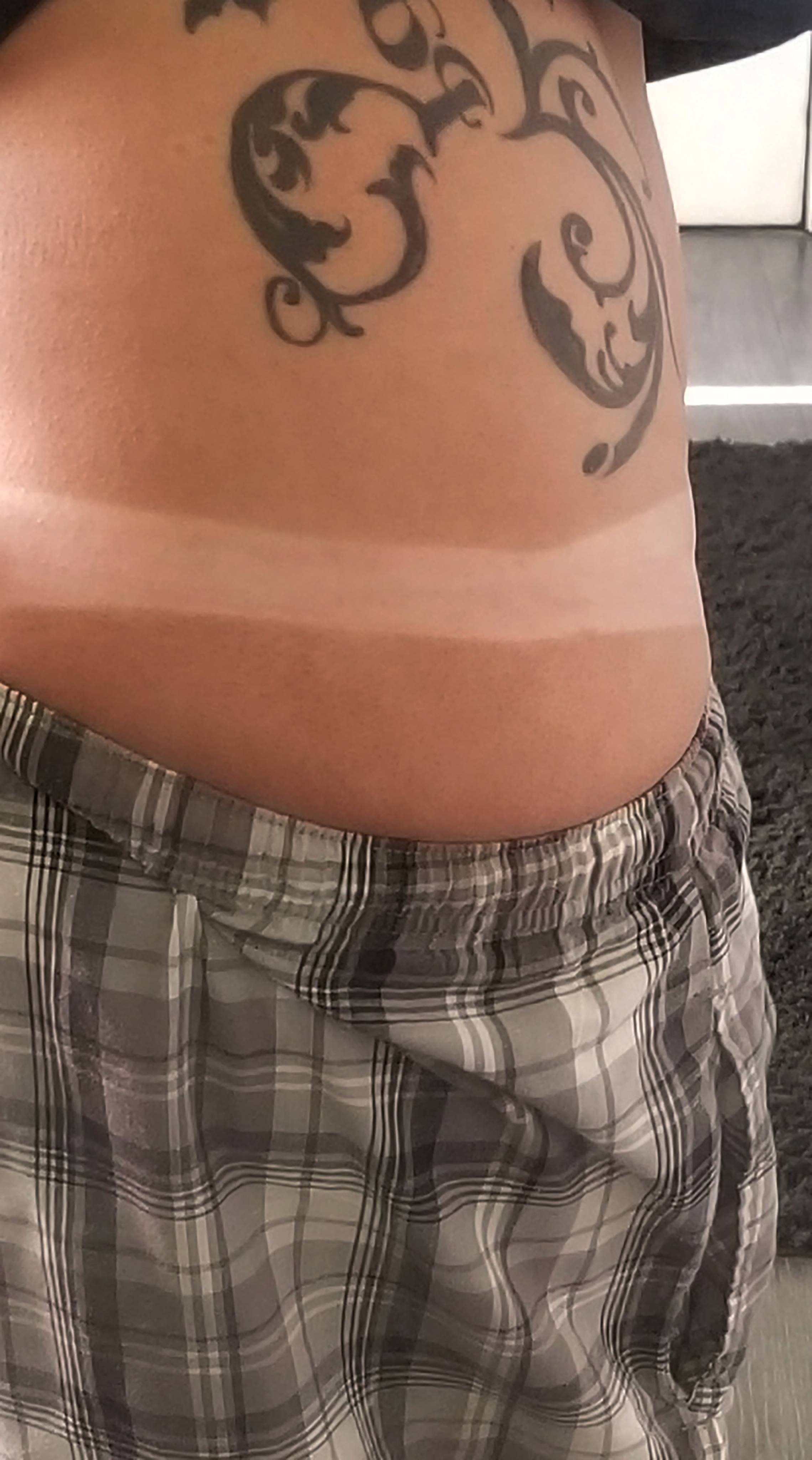 Here's is everything you need to know and my own personal experience and recommendations
Exfoliate.

Hop in and slaw off that skin with your favorite. If you shave skip the shaving cream. You want a barrier free build-up free layer of skin. *

I use a cup of sugar straight from the kitchen for this. Turn your rag into tasty sandpaper and you'll feel silky smooth after.*

Put on you favorite pajamas.

Hop straight into the loosest baggiest ones you got .No makeup. No lotion. No deodorant. You want that skin C-L-E-A-N. You don't absolutely have to wear PJs but loose and flowy is key. Though the spray isn't suppose to stain, avoid white anyway. If you don't want to be completely naked for your spray throw on what you do plan to wear too. You can be naked, topless, or wear a bikini. Keep in mind what you wear determines your tan lines.

Get your spray on.

Endless Summer Beauty Spa

offers both Versaspa automated booths for the more modest to tan alone or a custom spray by a professional. Choose your color and enjoy the relaxing mist. It's FAST. I recommend the custom tan as it smelled like walking through a bath and body works. The Versaspa last about 5 days whereas a custom lasts 7-10 days. *

Megan the owner was extremely professional and judgment free. She didn't laugh at my pajamas, my saggy tits, and kept a straight face when eye level with the pimple on my butt cheek I was unaware of until I got home. Sorry Megan!*

Put your bra back on.

This is my own tip. I left mine off after, as I wanted to avoid anything tight rubbing my tan away. Bad idea. In the short ride home my boob sweat managed to drip down my stomach and pool into a belly roll. Luckily it didn't affect my overall tan, but it had me worried and may have been a problem had I gone for a darker color.

Rinse.

Your tan needs to set a minimum 4 hours. You can let it set as long as you like and I was informed longer time means a longer tan. Don't freak out if you look dirty after, totally normal. You can also put that deodorant back on as soon as you finish your spray. After at least 4 hours hop in the shower and rinse the spray away with warm water. No lather, no scrub, just rinse away.

Feel Sexy!

I was so happy about my tan I went out in a pair of shorts for the first time in a long time to buy the first pair of short shorts I've bought in 7 years. I feel great! Amazing how something so simple like a shade change can up one's self esteem.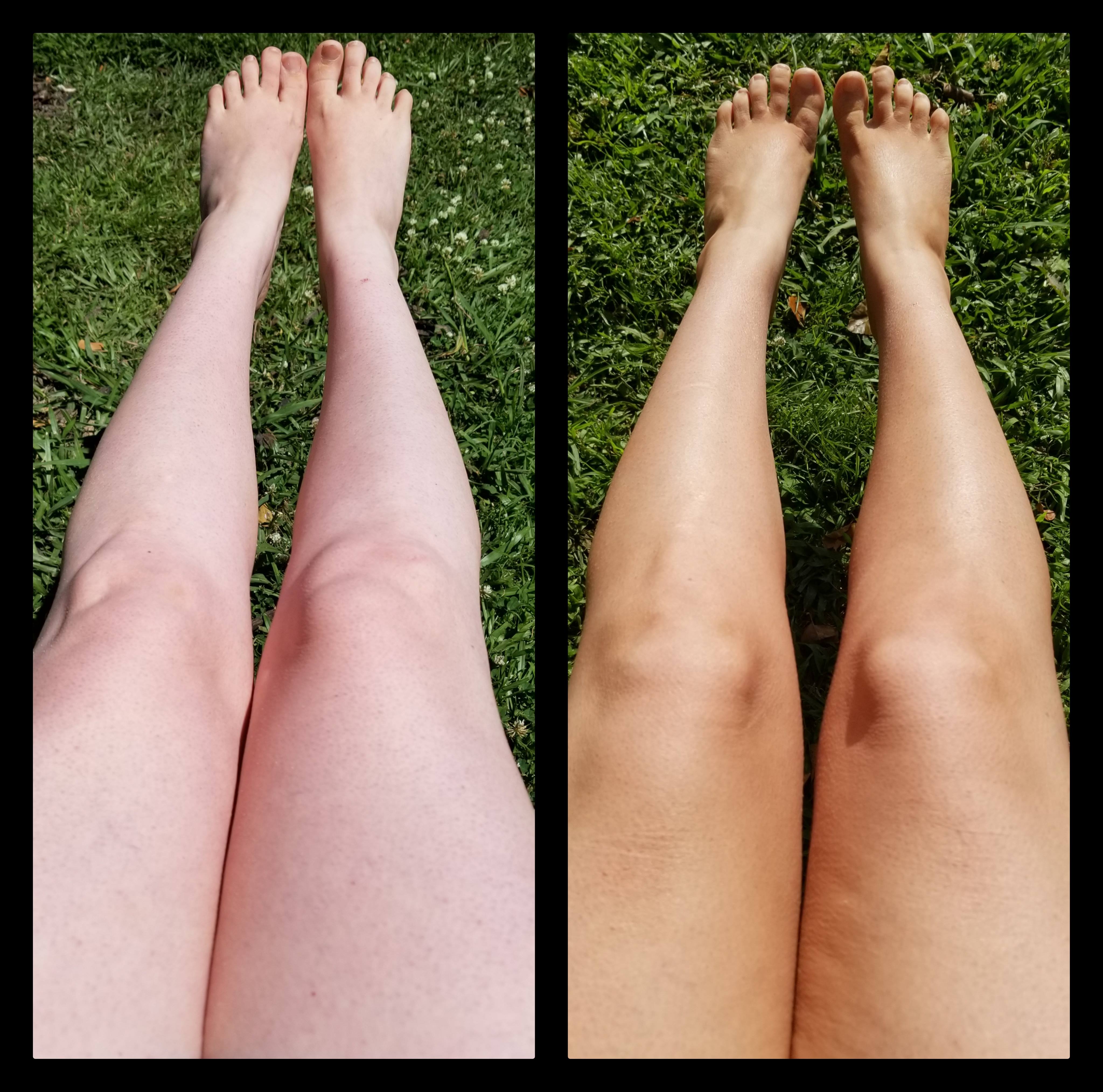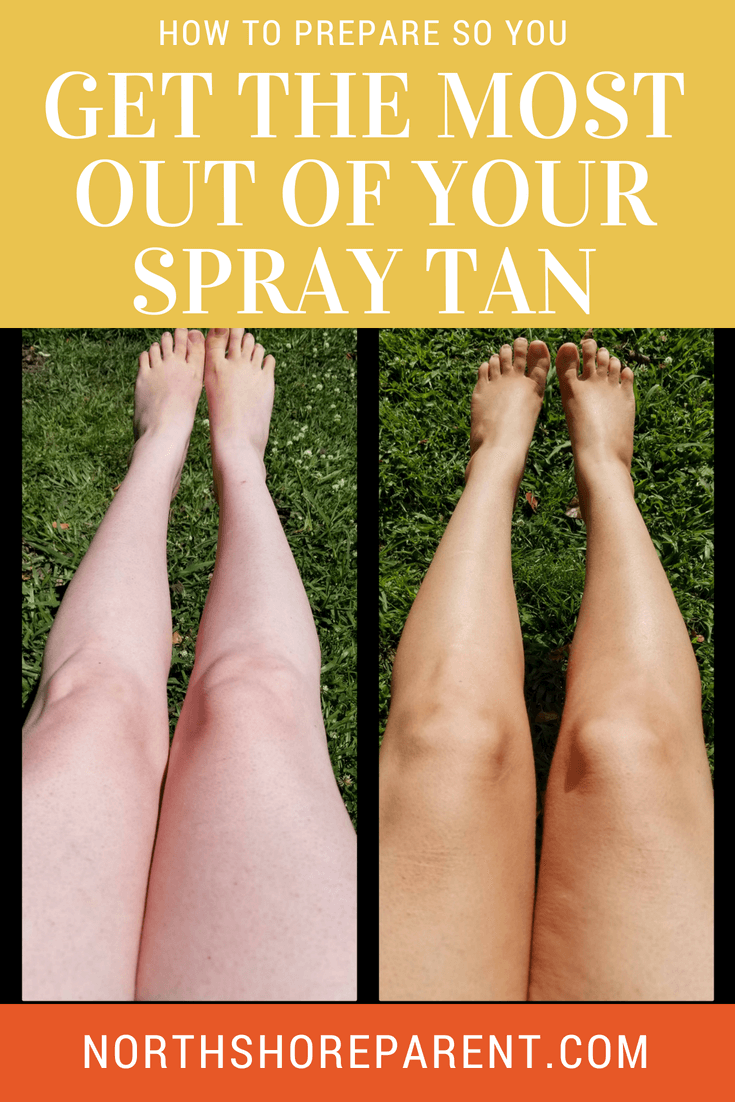 The following two tabs change content below.