If you are like me, you've driven around downtown Covington and have seen one of two of the light displays with a prominent number. It didn't take me long to figure out that these represented the twelve days of Christmas but I didn't know where all twelve days were (I'm just really smart like that 😉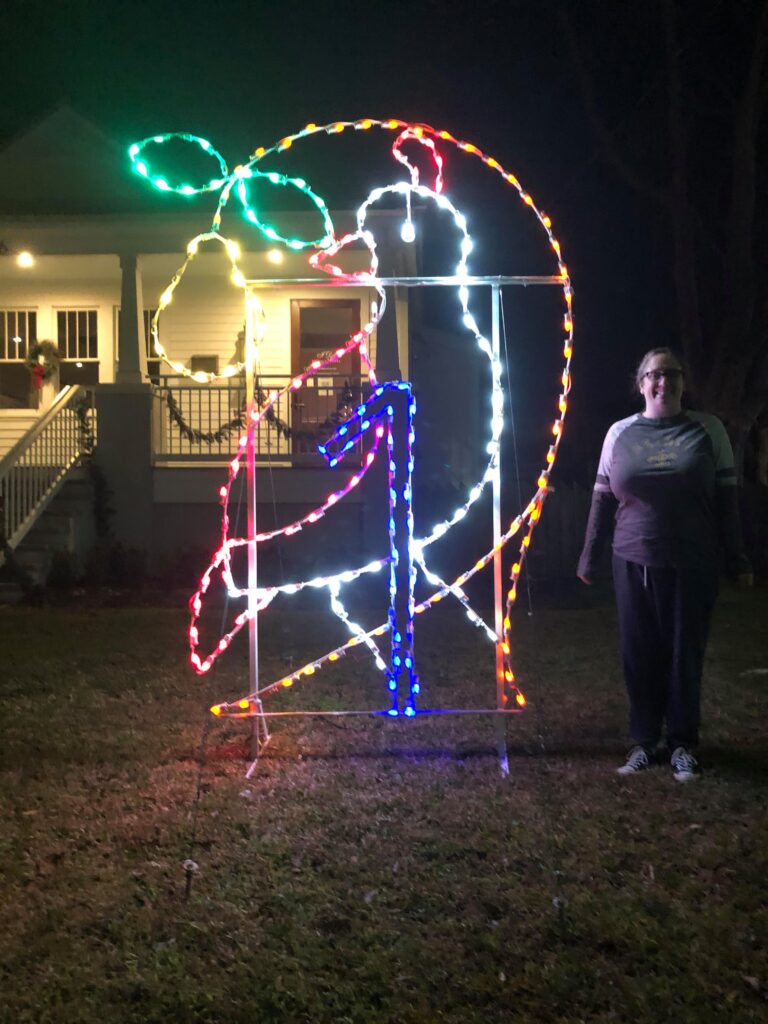 Recently I was looking for some event info and I stumbled across the map for these displays! So last night we headed out with the kids and endeavored to take a picture with each and every display. In order! All together it took us a little over an hour to visit each display and take a picture in front of them. My younger kiddos (nine, nine, and eight) had a blast–they liked taking turns singing and taking turns holding the camera.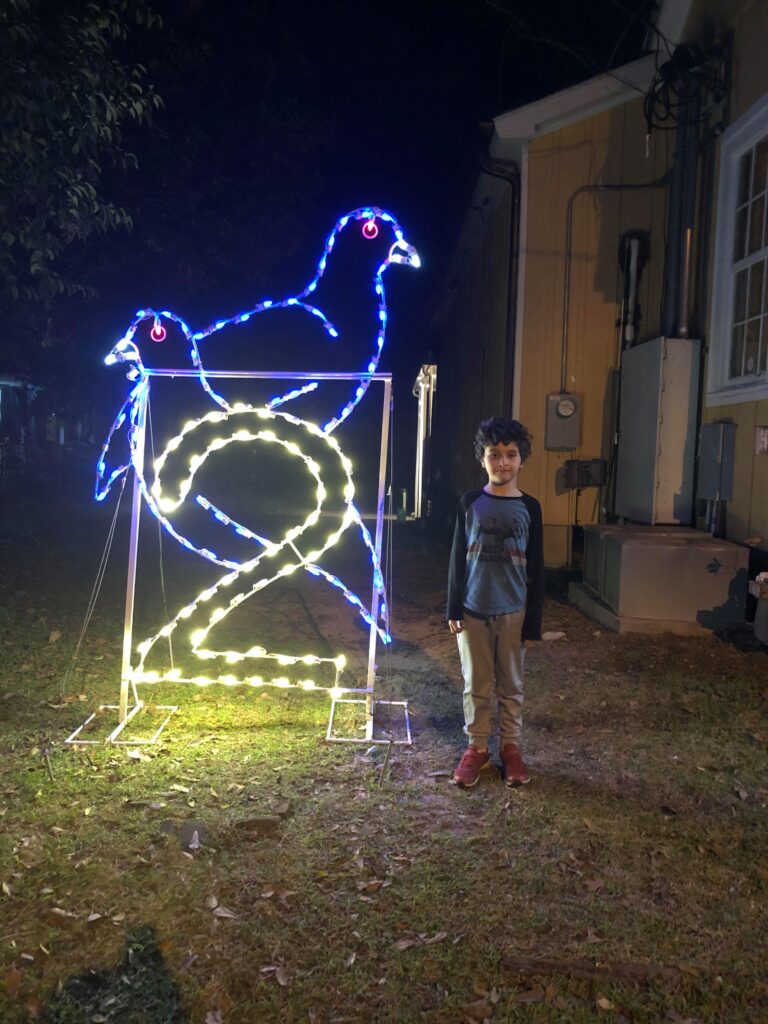 Maps are available at the trailhead but I just kept one pulled up on my phone. I also had to keep a copy of the lyrics handy because it turns out I have trouble remembering them all. How many Lord are a leaping? How Maids a milking?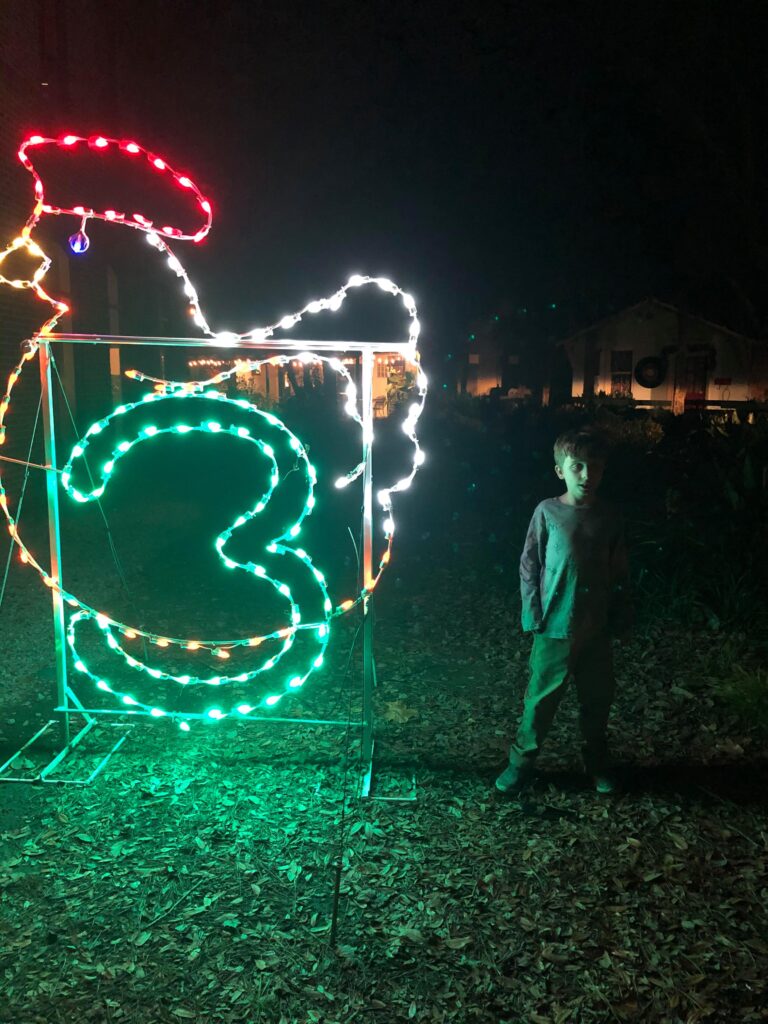 The displays are lighted dusk til dawn and will stay lit through January 6th (the twelfth night of Christmas). Take the kids and have some fun spotting all twelve.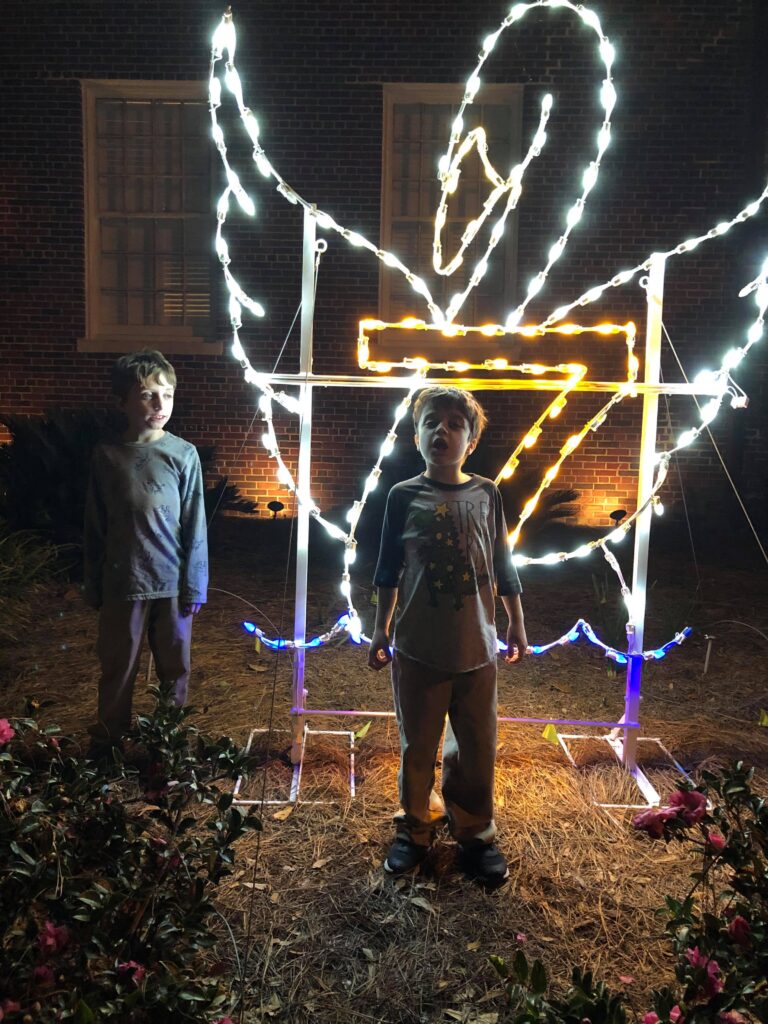 Note: when we went, we drove right past the number four because it wasn't lit for some reason. We still took a picture in front of it for continuity. Check out the video I made from our adventure below!
For more Christmas fun on the Northshore, please see our guide to all things Holidays.
The following two tabs change content below.
Hi, I'm Katy. Mom to four sweet boys ages 10, 6, 6, and 5. It's a loud, messy, chaotic life. I love connecting with other parents and am so glad you stopped by today!