Cookie season is upon us! Whether you're making them for a cookie exchange, class party, or just for your family to enjoy, cookies hold a firm spot in most of our Christmas traditions. Cookies are a great item to bake with children because there's almost always a step little hands can help with.
With countless recipes at your fingertips, it can be overwhelming to choose which to make. With that in mind, I've compiled 10 tried-and-true recipes I have personally baked and been very pleased with over the years. I hope you enjoy them as much as I have!
Sprinkle Cookies
Quick, easy, and cute, these sprinkle cookies can be modified for any holiday. Your kids will have a blast rolling them around in the sprinkles, and if you're a perfectionist like me, rest assured that these cookies are nearly impossible to mess up. They also make excellent snickerdoodles when rolled in cinnamon sugar rather than sprinkles!
Melt-in-your-mouth Eggnog Cookies
The name says it all! Buttery, rich, and decadent, these cookies are sure to satisfy the eggnog lovers in your life.
Cranberry Bliss Cookies
Tangy cream cheese frosting and tart dried cranberries balance sweet brown sugar and white chocolate in these festive cookies. Like the famous bar, just in cookie form!
Texas Sheet Cake Cookies
I admit, these aren't particularly Christmas-y. But I'd be remiss to leave them out of ANY list of my favorite cookies. Everything you love about Texas sheet cake is represented: soft, moist base, roasty pecans, fudgey cooked chocolate icing—these might just be my favorite chocolate based cookies of all time.
https://cookiesandcups.com/texas-sheet-cake-cookies/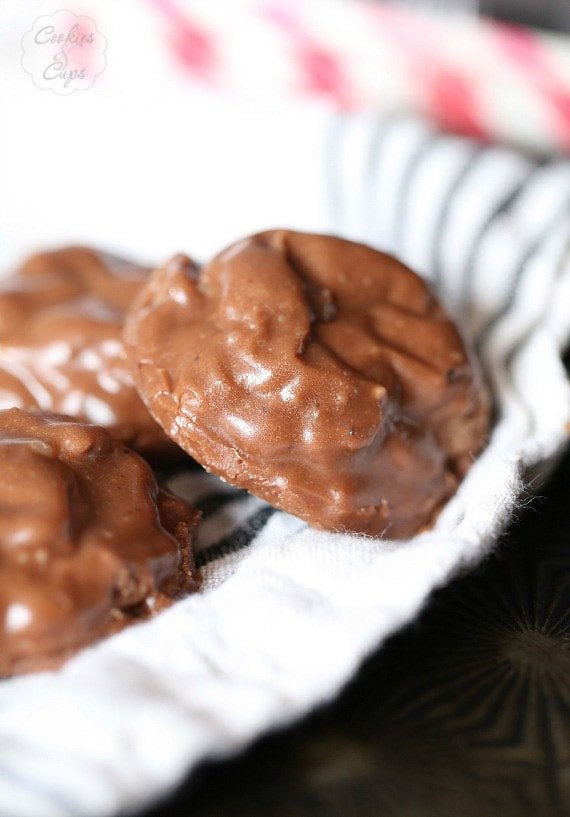 Red Velvet Thumbprint Cookies
The bold red and snowy white colors of these thumb print cookies will a festive addition to your Christmas table. I like to add a little extra drizzle of white chocolate and some red and green nonpareils to finish these off.
https://therecipecritic.com/red-velvet-thumbprint-cookies-with-cream-cheese-filling/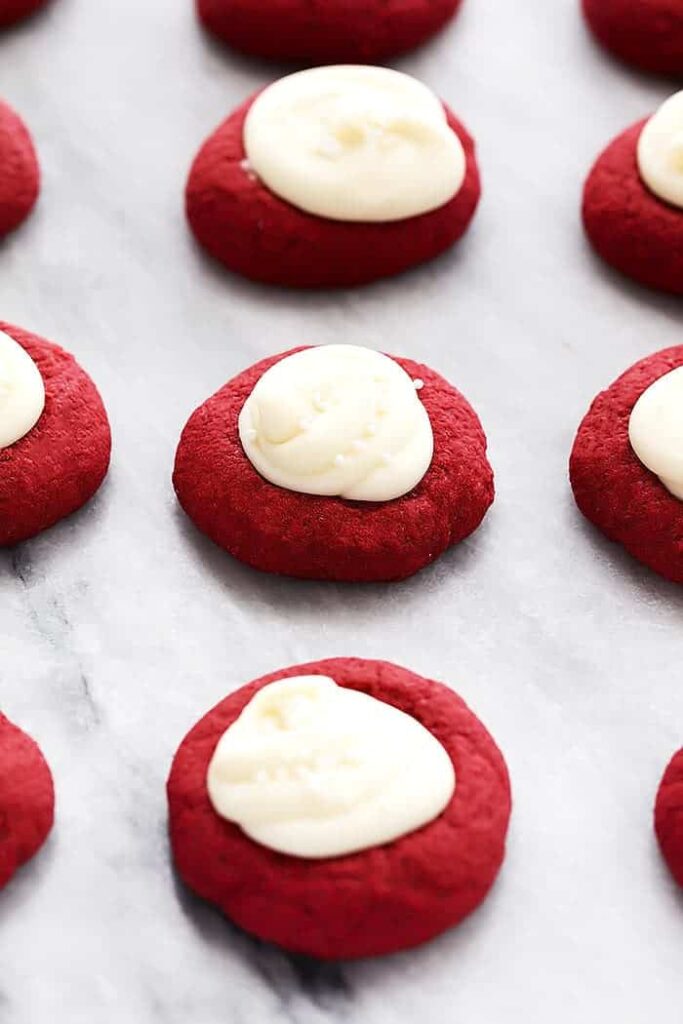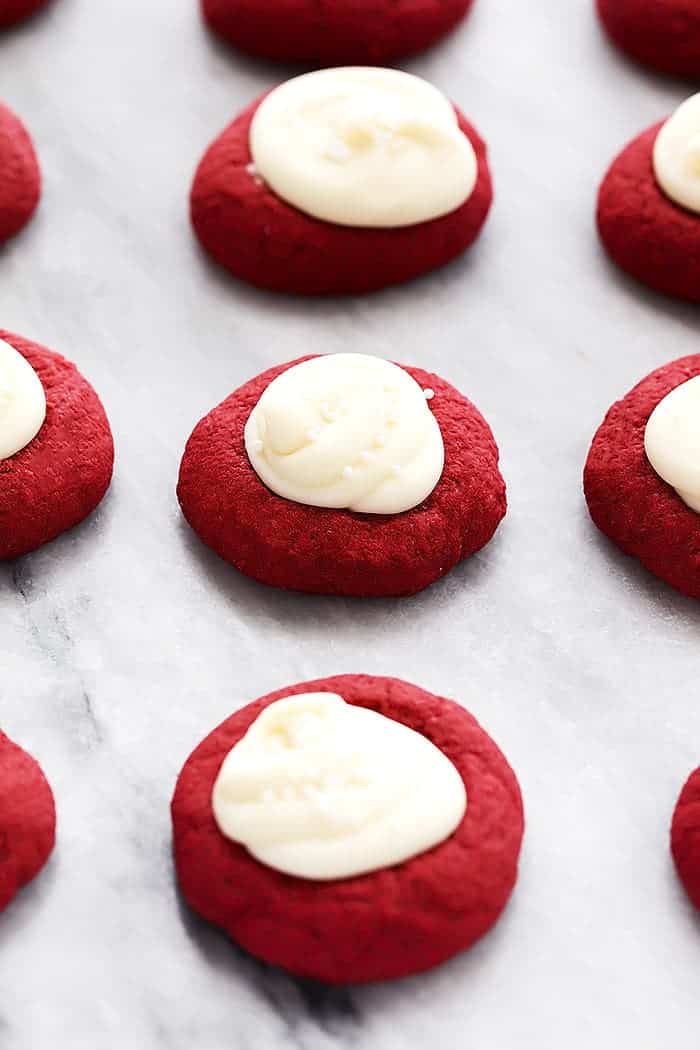 Cream Cheese Cutout Cookies
These are the absolute best—I mean BEST—sugar cookies I have ever come across. They hold their shape beautifully when baked, stay reasonably tender, and have a complex and lightly tangy flavor from the cream cheese. Whether you use them as a base for elaborate royal icing decoration or slap some buttercream and sprinkles on them and call it a day, these cut out cookies will not disappoint.
https://cookiesandcups.com/cream-cheese-cut-sugar-cookies/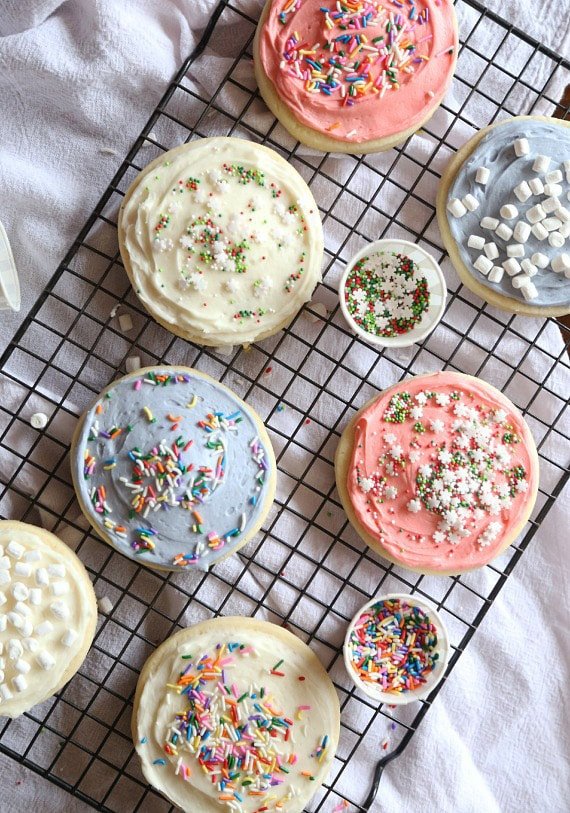 Grinch Cookies
Cake mix cookies get a grinchy twist when you add green food coloring and tiny candy hearts. Pro-tip: stock up on red heart sprinkles at post-Valentine's Day sales and skip the royal icing step next year!
Hot Chocolate Cookies
The original recipe is lightly chocolate flavored by cocoa mix and a small amount of baking cocoa. Explore flavored hot chocolate mixes for fun varieties! They end up quite chewy, so make them a little on the bigger side (think 1.5" balls) and start checking them a minute or two early if you prefer your cookies a bit softer.  
https://www.lovefromtheoven.com/hot-chocolate-cookies/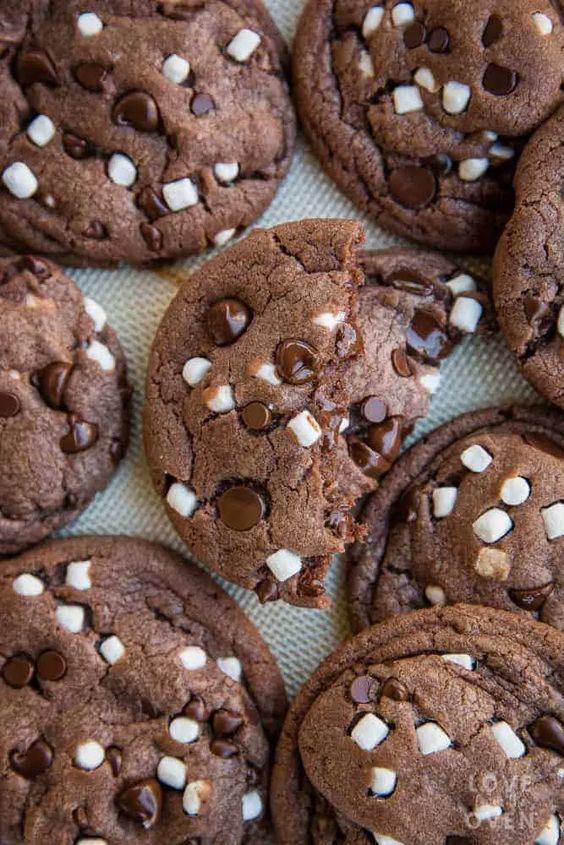 Gingerdoodle Cookies
Soft, chewy, and full of warm spices, gingerdoodles are a marriage of gingerbread cookies and snickerdoodles. The first time I made them I was unexpectedly out of cinnamon, so I subbed in pumpkin pie spice to avoid a grocery trip. My family loved it and it's now a permanent switch.  https://www.dixiecrystals.com/recipes/gingerdoodle-cookies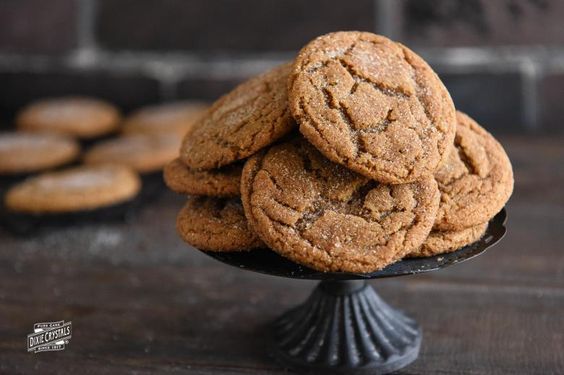 I hope you enjoy these recipes as much as my family has. Make sure to share YOUR favorite cookie recipe in the comments below!
Merry Christmas from my family to yours,
Christy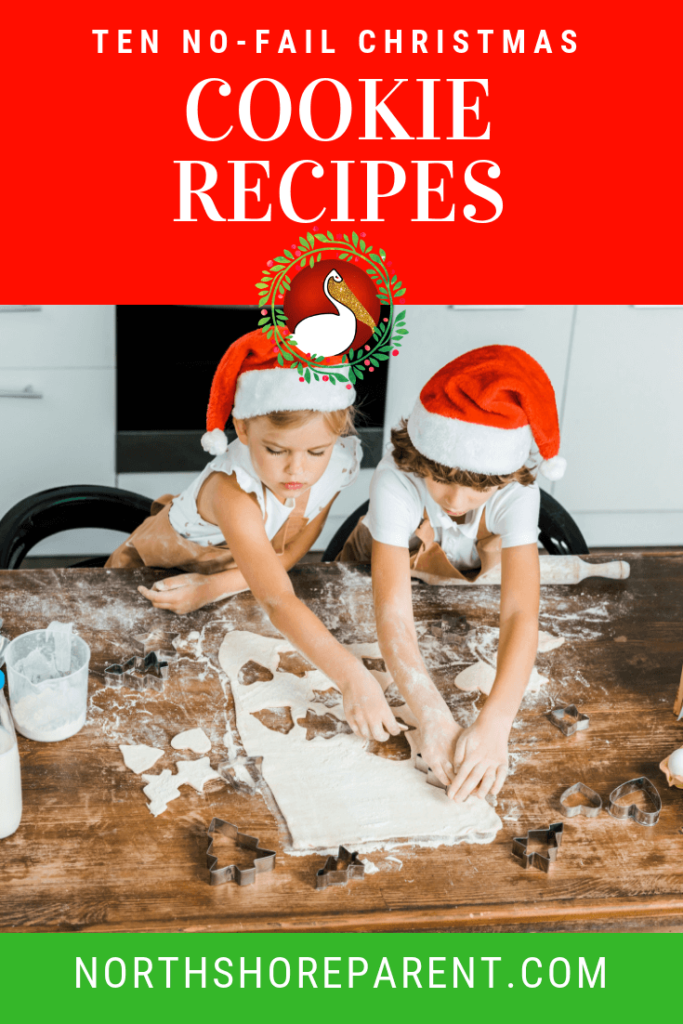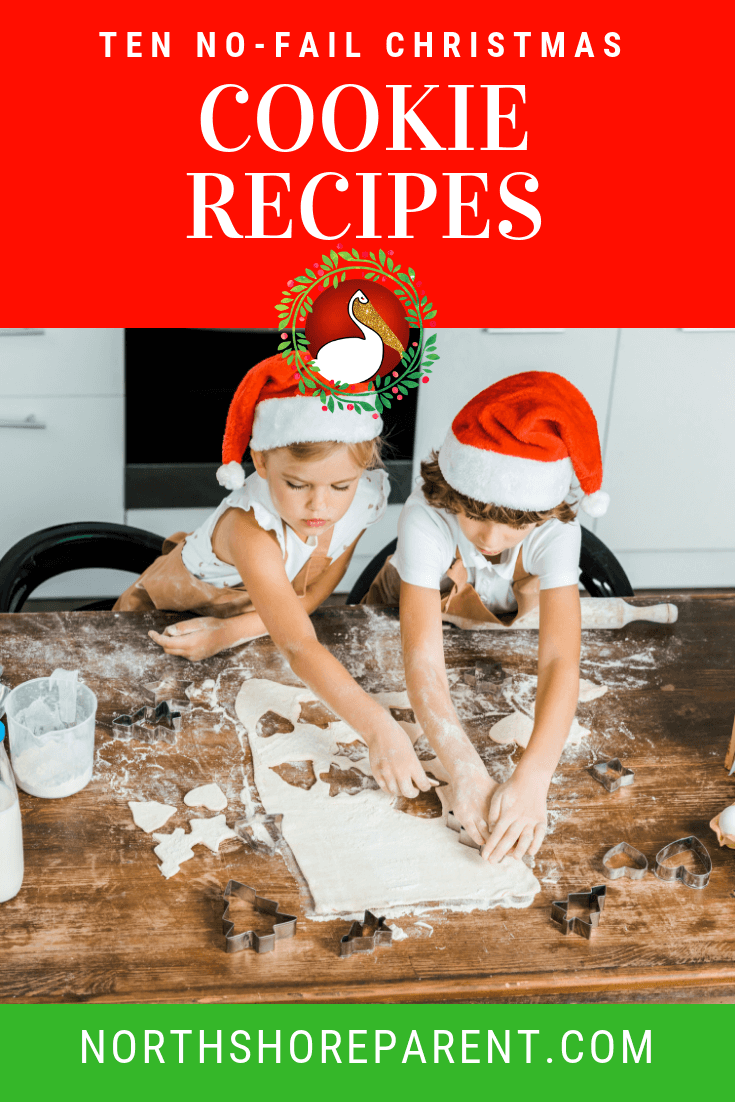 The following two tabs change content below.
Hi there, I'm Christy! I am a Slidell native and currently live on the north side of town with my husband and our two girls, ages four and six. By day I manage for Panera Bread, and by night I bake and decorate for my home business, The Little Things Cakes. Thank you for stopping by and being a part of our parenting community!
Latest posts by Christy Broady (see all)