This post is brought to you by Reginelli's Pizzeria.
Last month, the latest location of Reginelli's pizzeria opened in Mandeville. They invited us out to check the place out about a week later. We went on a Thursday night and it was very busy. Personally, I haven't been to a Reginelli's since about 2007 so I wasn't sure what to expect. I was pleasantly surprised. While they bill themselves as a pizzeria, that doesn't mean the menu is limited to strictly pizza.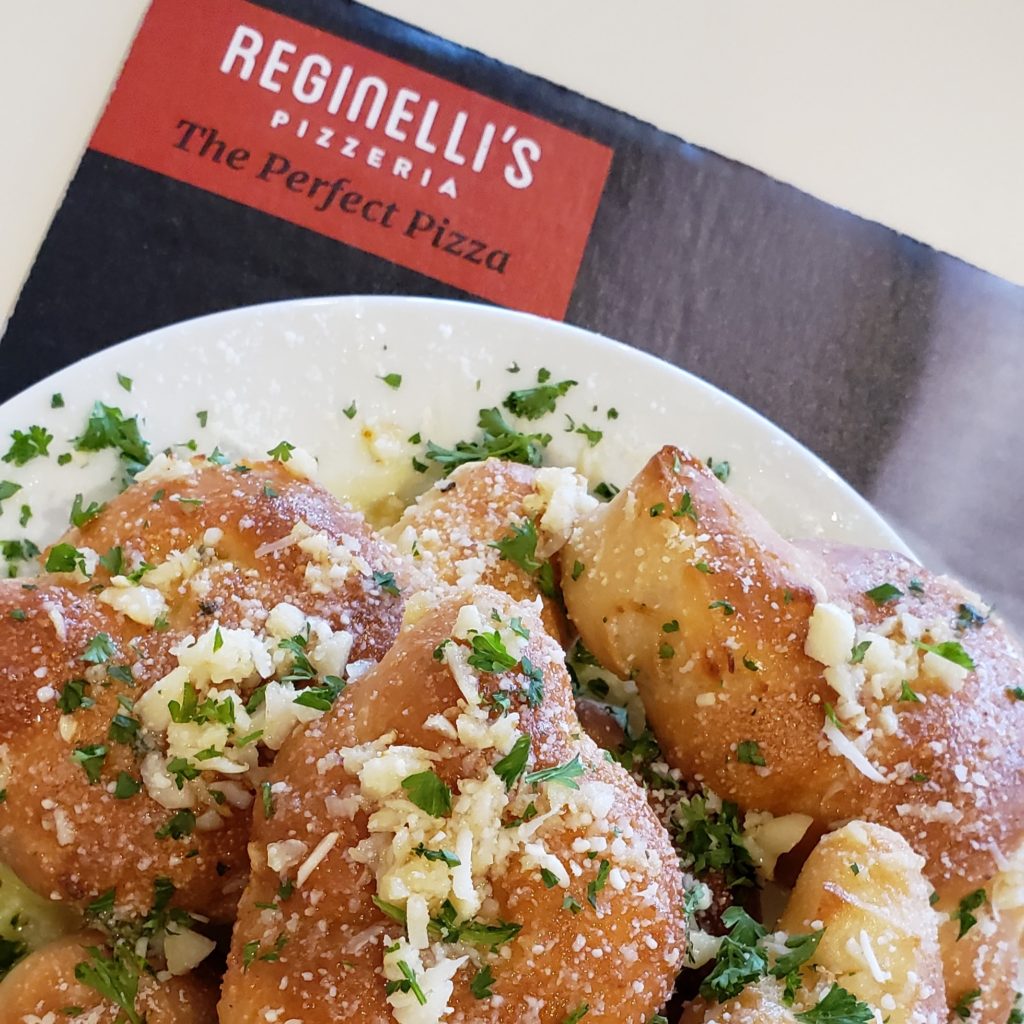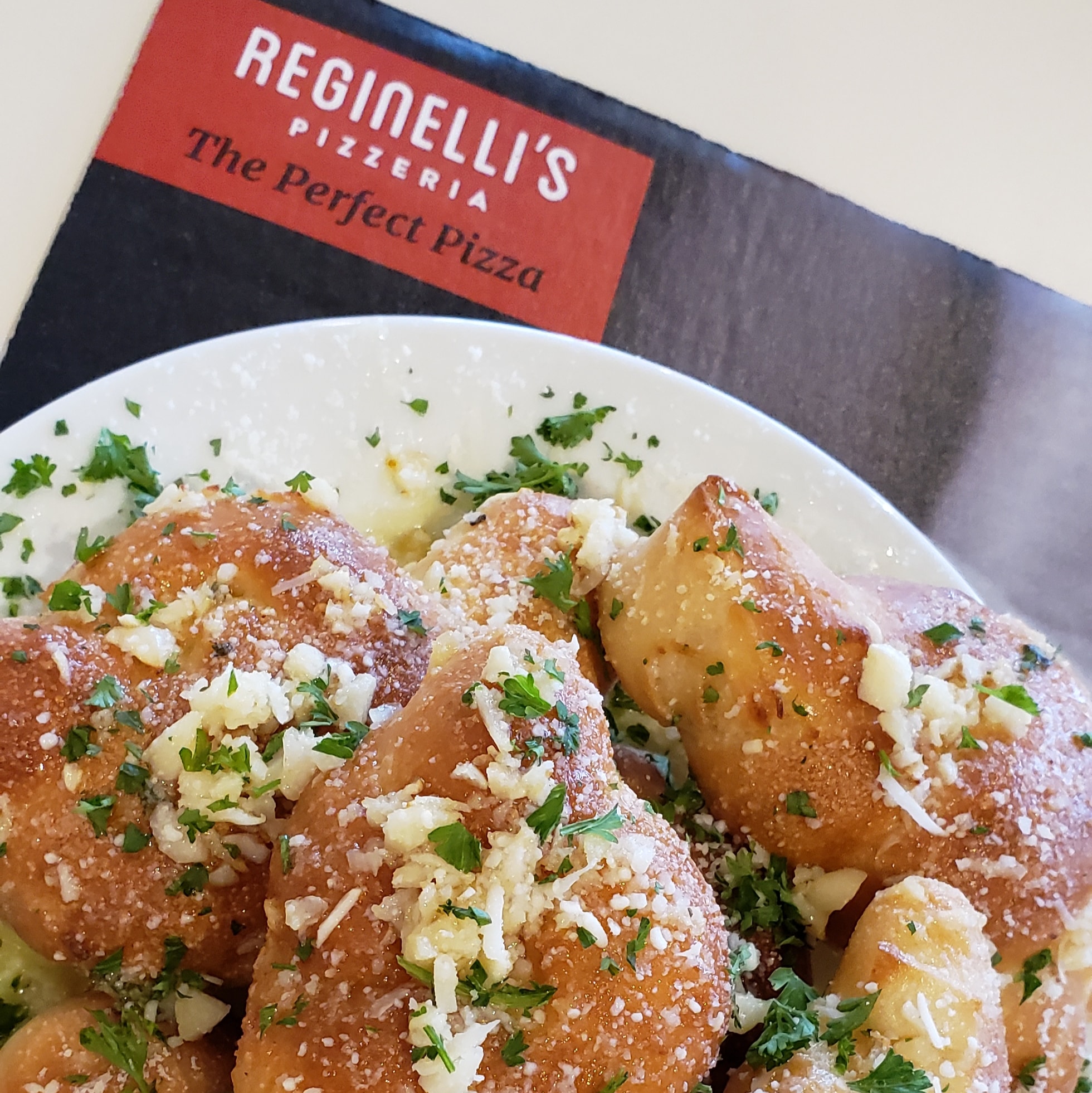 The menu offers an extensive selection of appetizers, salads, and sandwiches. You do not have to be a pizza lover to find something you'll like. I started with a Caesar salad and it was great. Admittedly, I'm not super-picky about my Caesar salads. Then we moved on to the appetizers. In addition to standards like cheesy bread and garlic bread, they also offer things like Parmesan-crusted Cauliflower and Eggplant Reginelli. My dinner companion practically licked clean a plate of BBQ Shrimp and Ciabatta Toast and ordered another one to take home.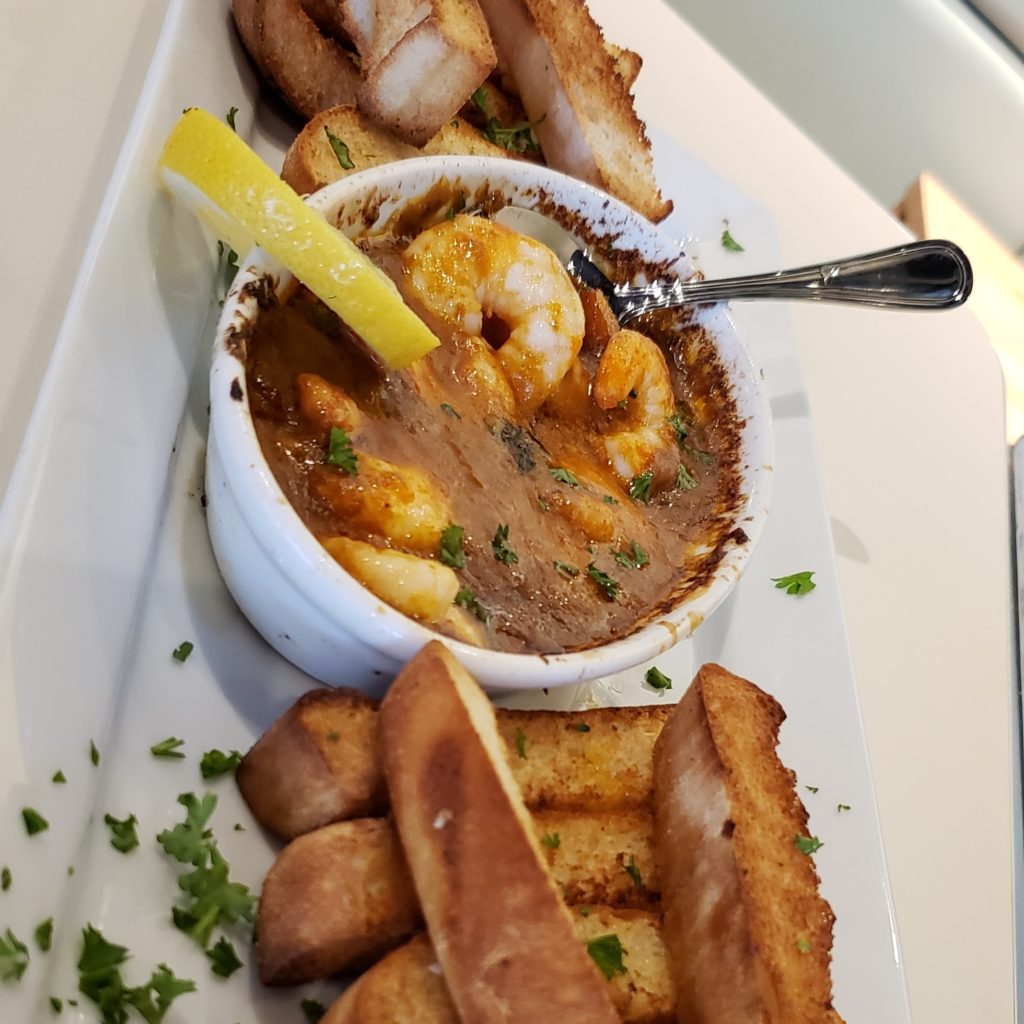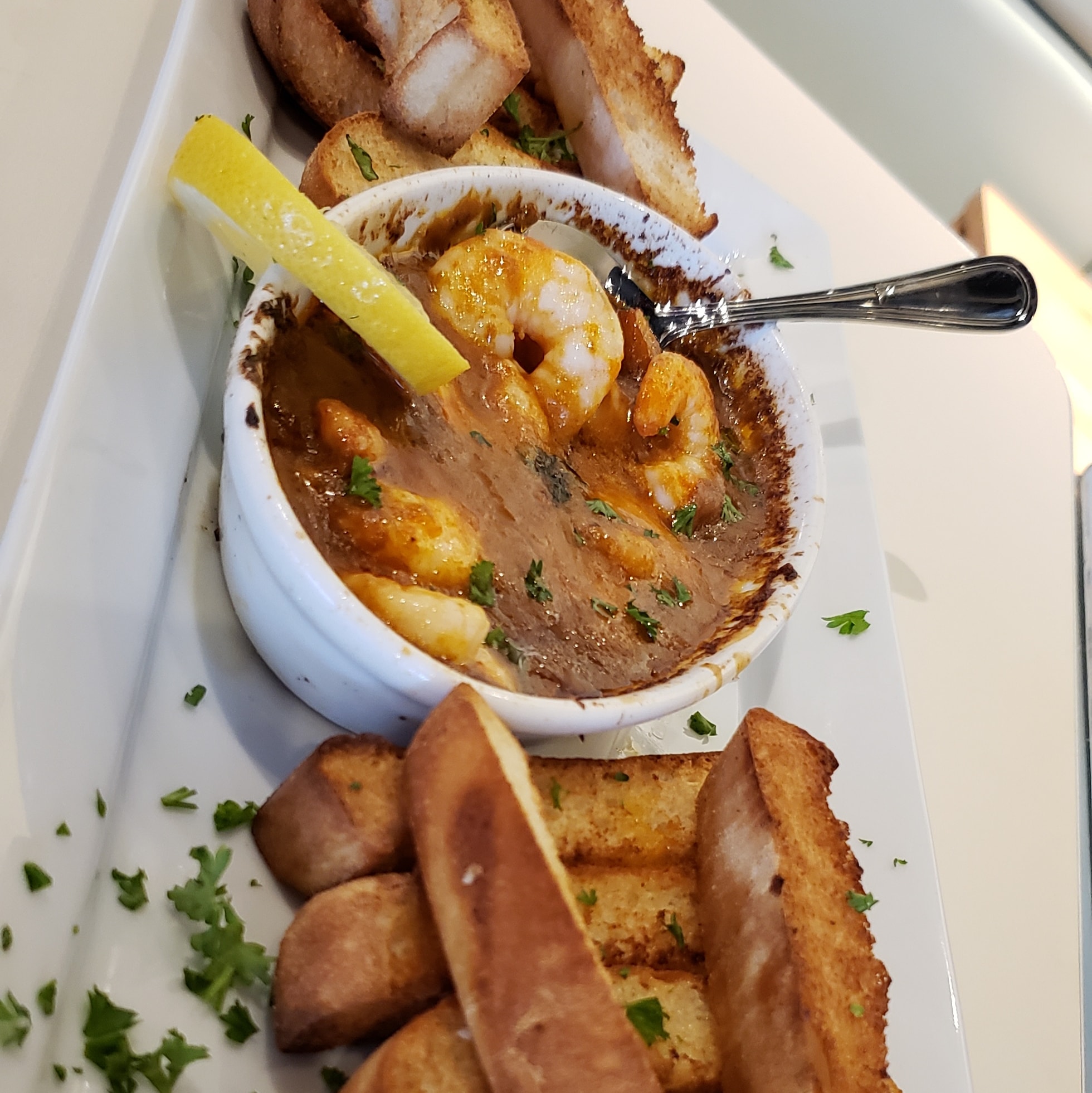 Since it is a pizza place, we skipped the sandwiches (although I saw at least three that looked divine), and decided on a pepperoni. Reginelli's was eager to show off some of their specials so they let us experience the "kids pizza." This is available any day of the week. They bring out the crust and the toppings and kids get to top the pizza themselves at the table. How fun! And a perfect way to keep the kiddos occupied.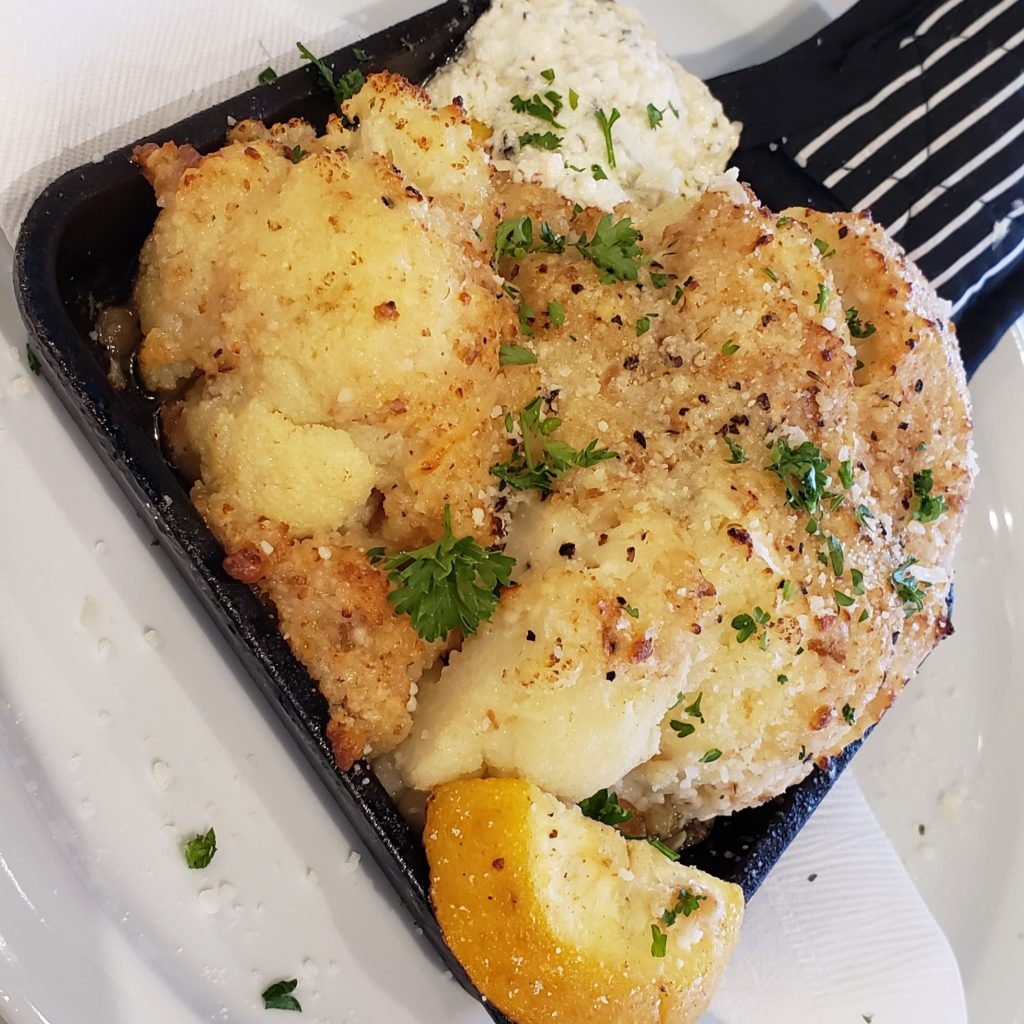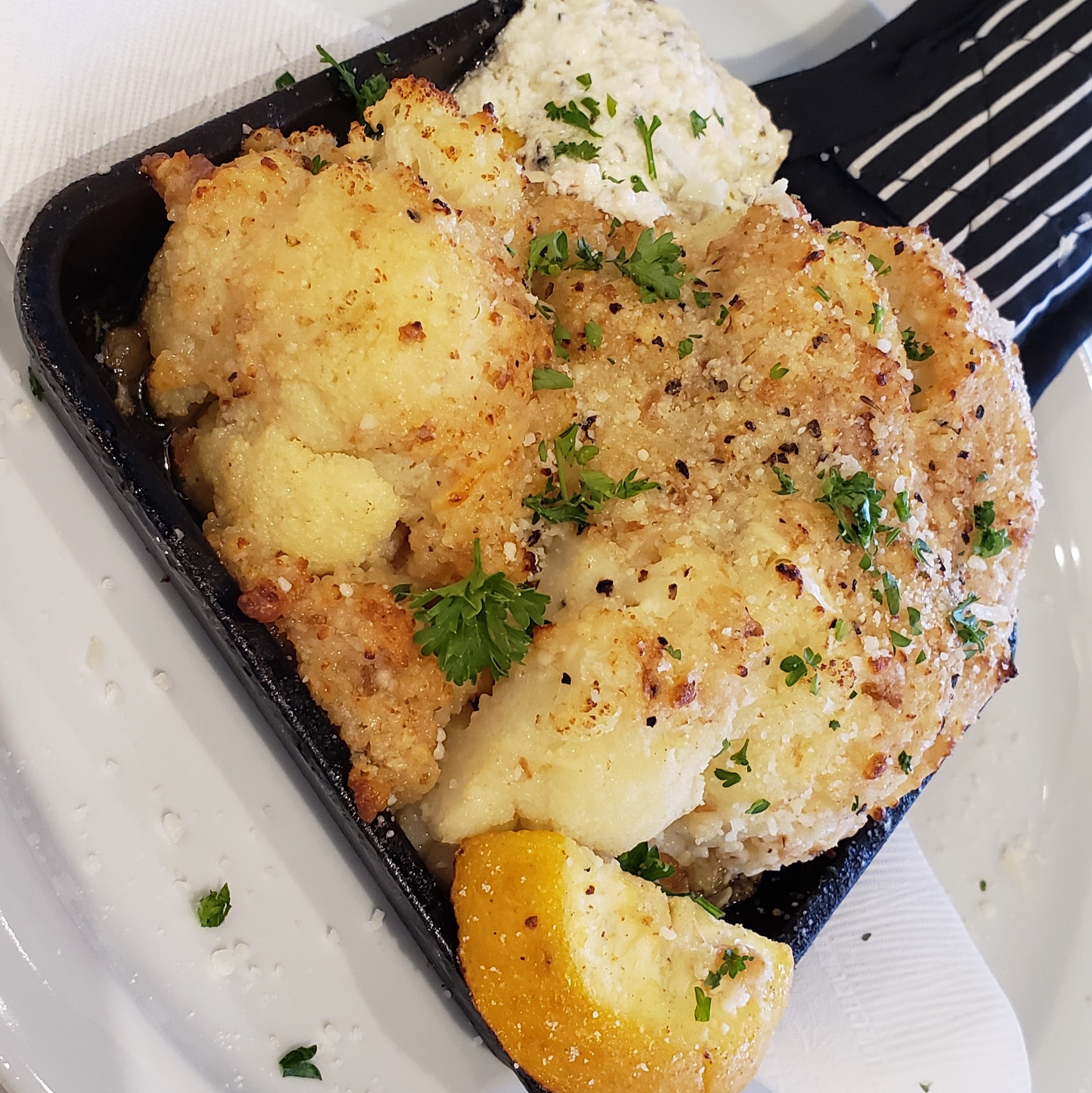 For dessert, they decided to show off the cake that members receive on the birthday. It's a triple layer chocolate cake with a sparkler on top!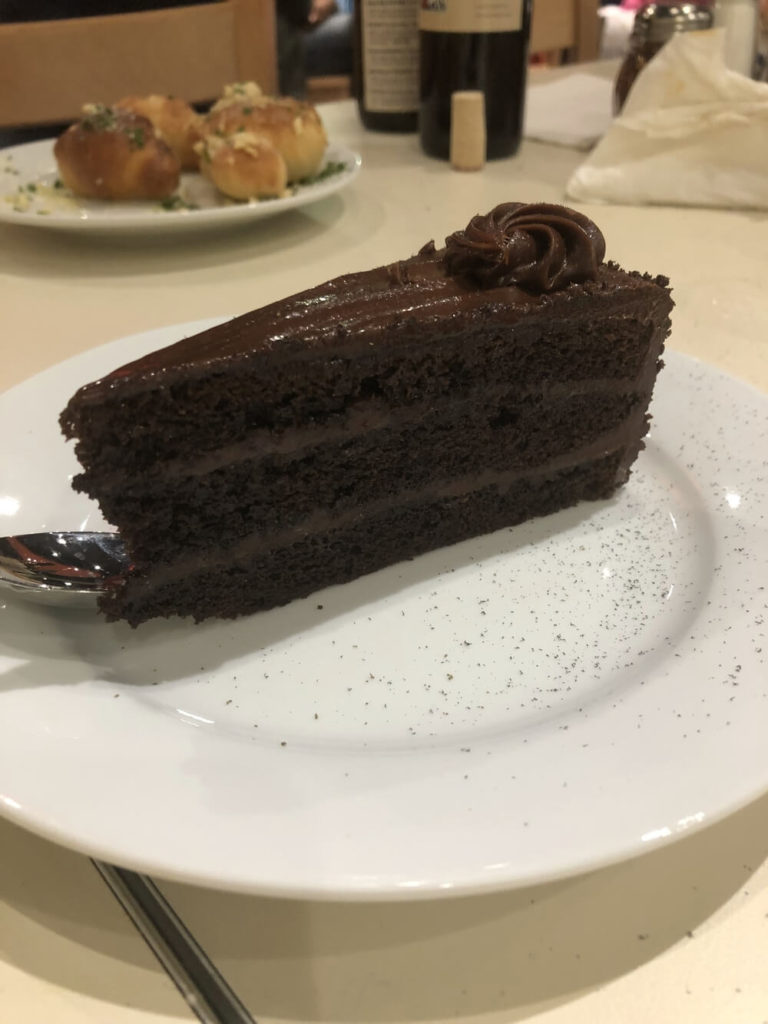 Everything we had was top-notch. I think I gained two pounds on our visit. I could have rolled out of there. I haven't even touched on things like their cauliflower crust or bar menu!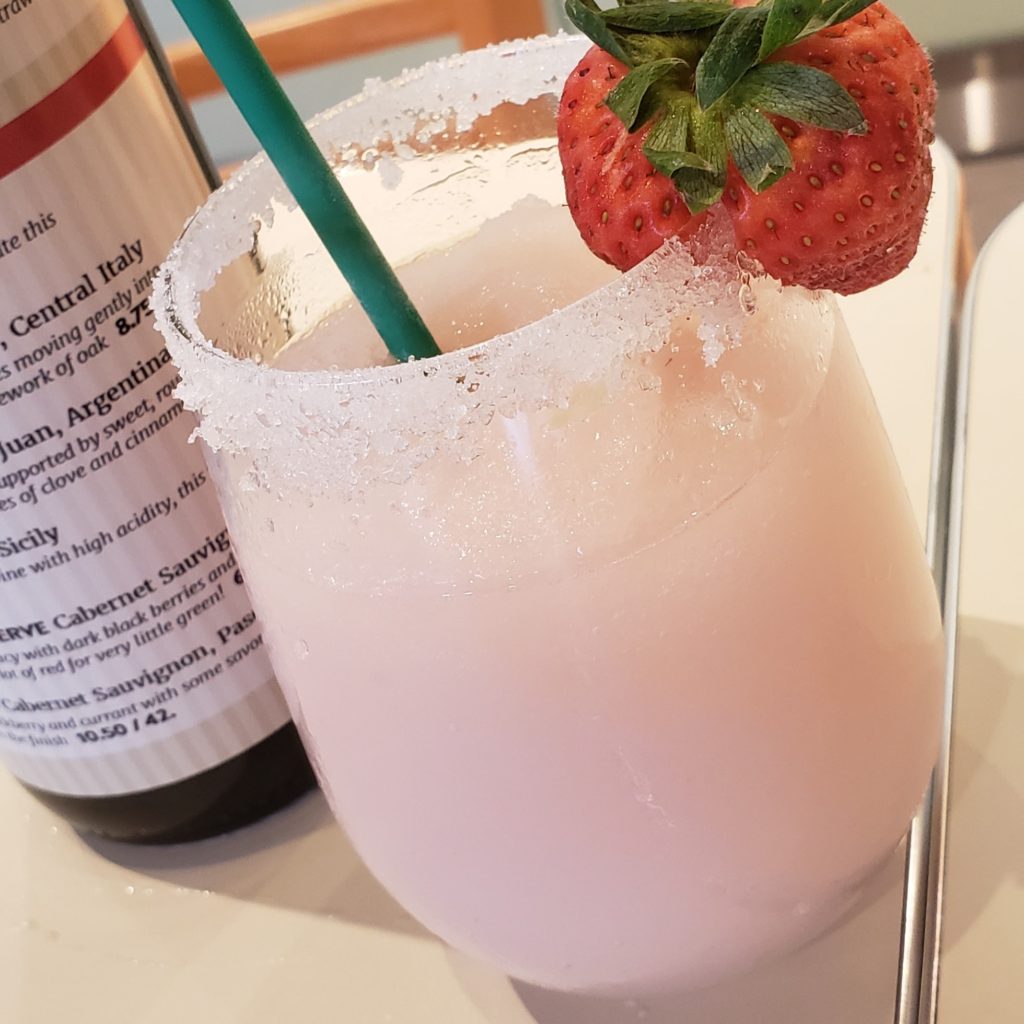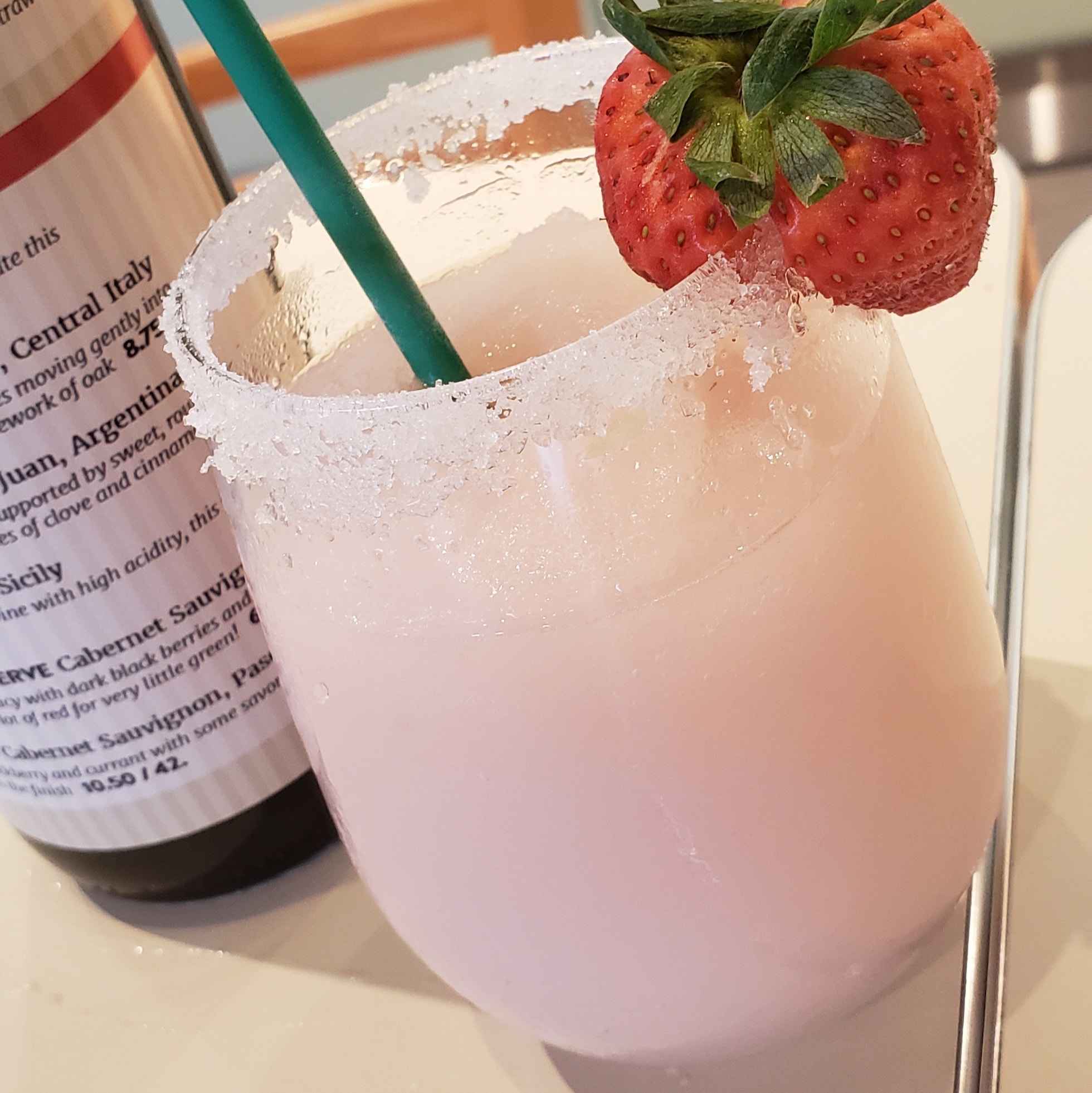 I will warn people that they have been very busy. There have been some comments in the Northshore food group that they aren't doing curbside or online orders over the weekends and that is because they are so dang busy. Once they get into the swing of things they will be offering this as well. This is a great addition to our local food scene and I can't wait to get back with the whole family in tow.
Reginelli's is DEFINITELY kid friendly. If youre looking for other kid-friendly dining option in the GNO area, check out our post on that very thing!
The following two tabs change content below.
Hi, I'm Katy. Mom to four sweet boys ages 10, 6, 6, and 5. It's a loud, messy, chaotic life. I love connecting with other parents and am so glad you stopped by today!