Summer time is here and like many of you, I'm looking for cheap or free options for summer fun. And while we love the local splash pad and will definitely be there a lot, sometimes you want to do something. . . indoors. Some summers it rains for two weeks straight and sometimes you just get tired of the Louisiana heat. I've already told you all about the one dollar movies at the Regal Theater in Covington, but here's a great deal for those of you on the other side of the parish! Kids' Flicks at the Grand in Slidell. These movies cost $4 but you get a kids' soda and popcorn with your ticket. We actually save money when we do these versus the $1 movie because I've been known to go overboard on the snacks. No matter which is better for your family, I think it's always nice to have options.
So here is the schedule for 2022. The movie starts at 10AM. I always get there a little early to avoid a sell out. The same movie plays on both Tuesday and Wednesday so just pick which day works best for you!
Kids' Flicks 2022 Schedule
May 31st and June 1st: Minions
June 7th and 8th: An American Tale
June 14th and 15th: Despicable Me
June 21st and 22nd: Curious George
June 28th and 29th: The Secret Life of Pets
July 5th and 6th: Sing 2
July 12th and 13th: The Land Before Time
July 19th and 20th: The Lorax
July 26th and 27th: The Tale of Despreaux
August 2nd and 3rd: Despicable Me 3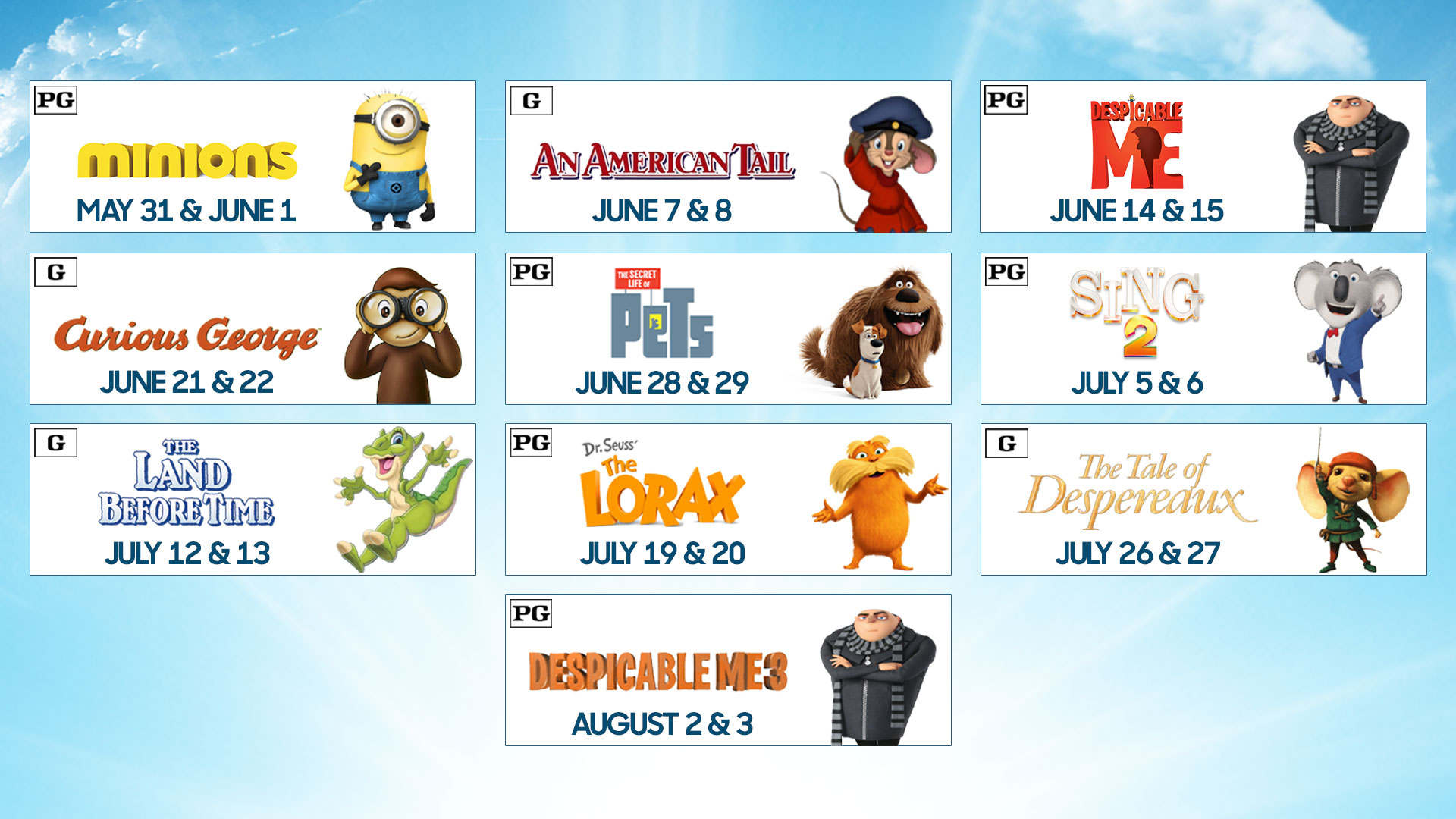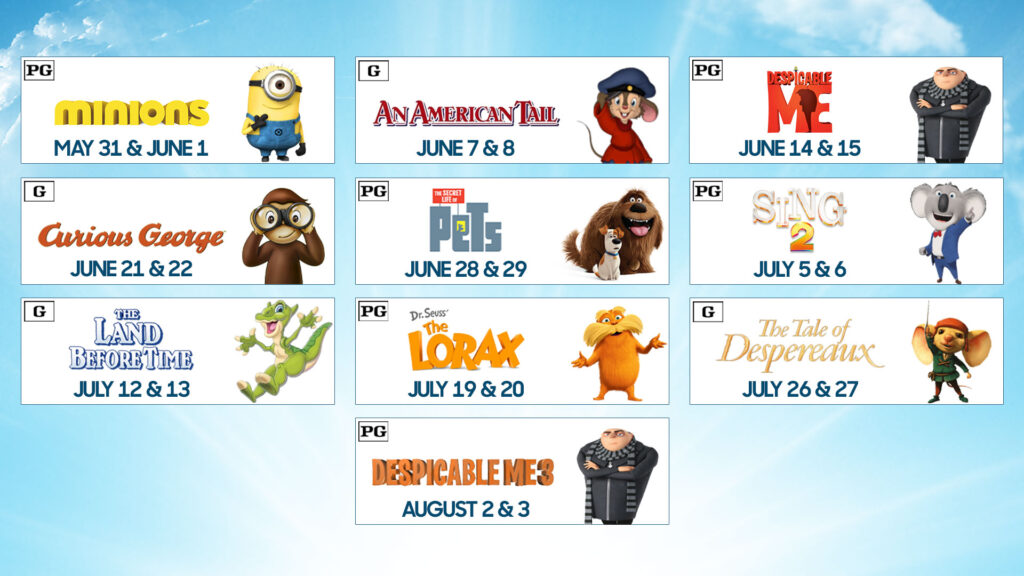 The following two tabs change content below.
Hi, I'm Katy. Mom to four sweet boys ages 10, 6, 6, and 5. It's a loud, messy, chaotic life. I love connecting with other parents and am so glad you stopped by today!