With schools open just a few days, an employee at Lucille Nesom Memorial School in Tickfaw has tested positive for covid-19. A letter was sent home to all parents at the school. Any staff members or students that came into contact with the infected employee were notified and asked to quarantine. The school says it has contacted the Department of Health.
The following image has been circulating on social media but it is not known where it originated. It appears to be a screen shot of the email sent out by the school with some words on top about choosing to do virtual school. There has been no notification about the issue on the school's Facebook page or website. There is no notification on the district's Facebook page.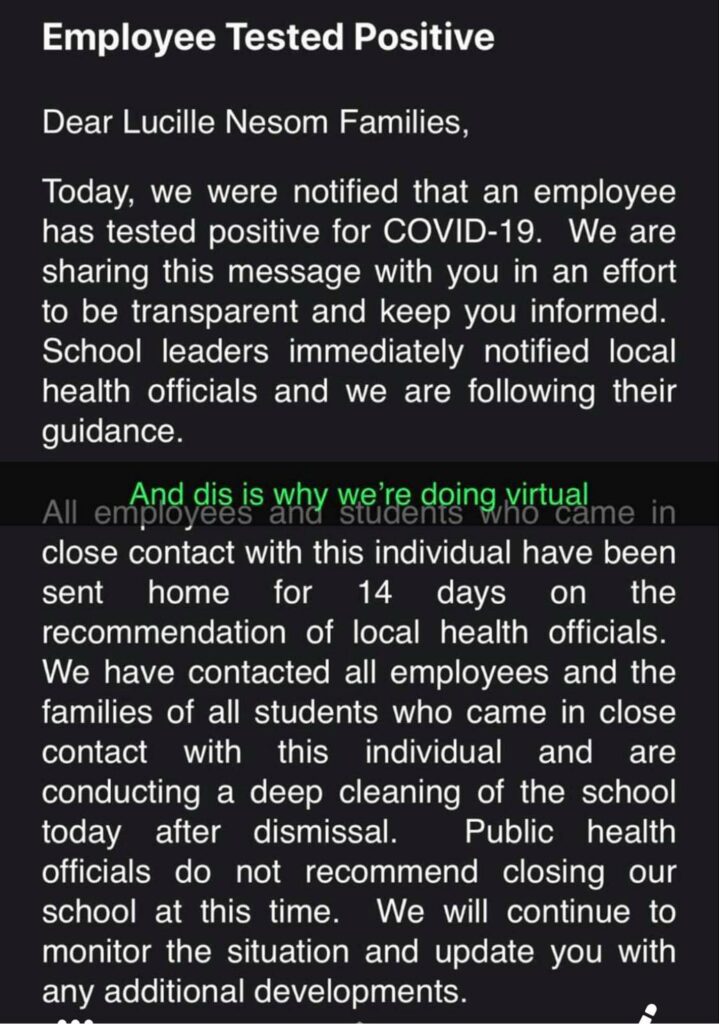 At this time it is not known how many students and employees have been asked to quarantine. It is not clear whether or not the employee was symptomatic while at school.
Lucille Nesom Memorial school has approximately 460 students in grades PreK-8th grade.
The following two tabs change content below.
Hi, I'm Katy. Mom to four sweet boys ages 10, 6, 6, and 5. It's a loud, messy, chaotic life. I love connecting with other parents and am so glad you stopped by today!