Here at Northshore Parent we were thrilled to be the first one to bring Thinkerella to the Northshore and our event was a ton of fun. I'm sure we'll be seeing more of Cherie, Annabelle, and the whole Thinkerella crew on this side of the lake as more and more people hear about this fun way to get kids interested in math, science, and technology.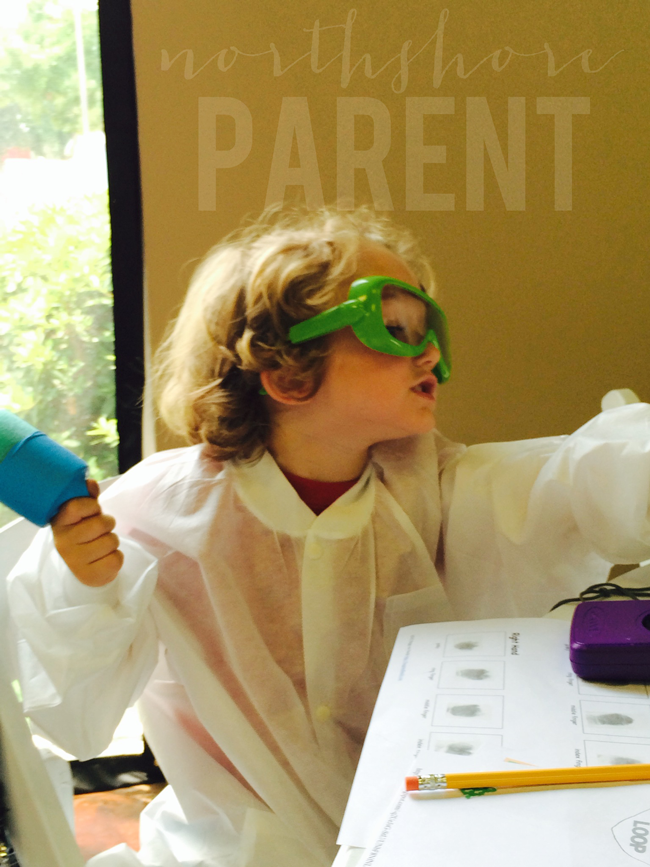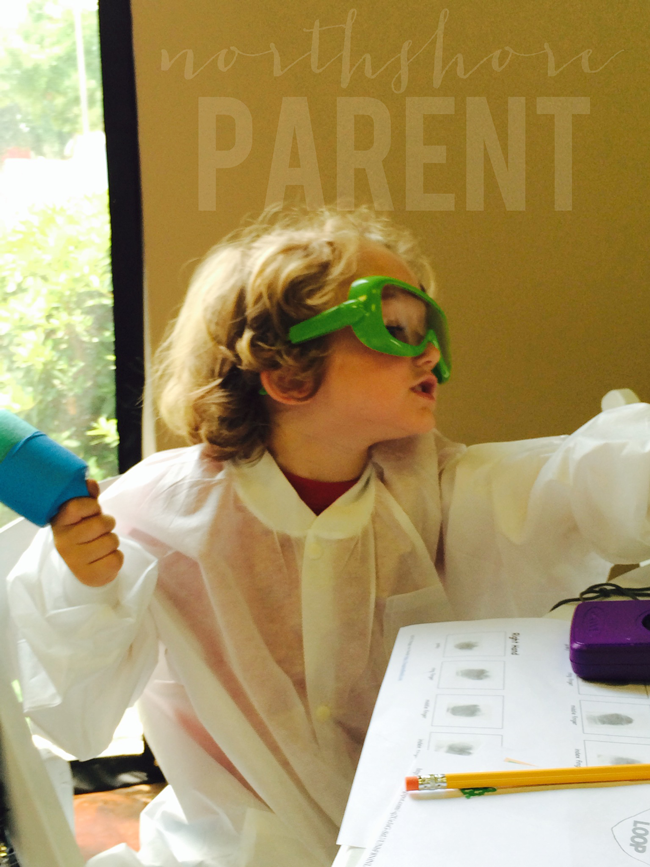 We held our event at The Party Venue, a location specifically for parties and events in Mandeville in the same shopping center as Voodoo BBQ and Plato's Closet.  This is a beautiful space and they have their own tables and chairs so you don't have to rent a thing. We fit thirty-nine kids at tables and their parents and still had plenty of room to test out our experiments.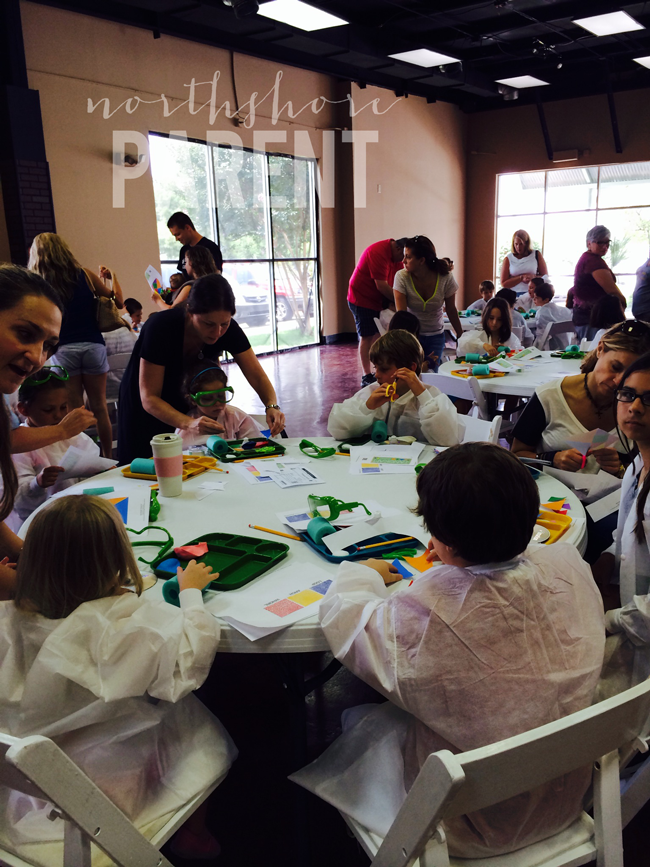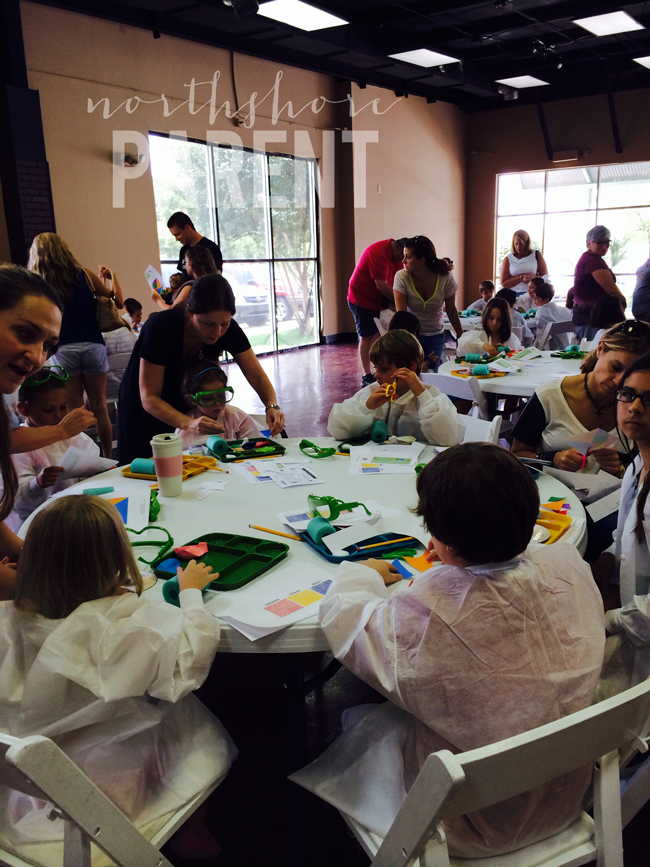 We were also treated to a cake from Sissy's Sweets in Franklinton. Sissy made a spectacular cake that perfectly matched the theme of our playdate right down to the green safety goggles!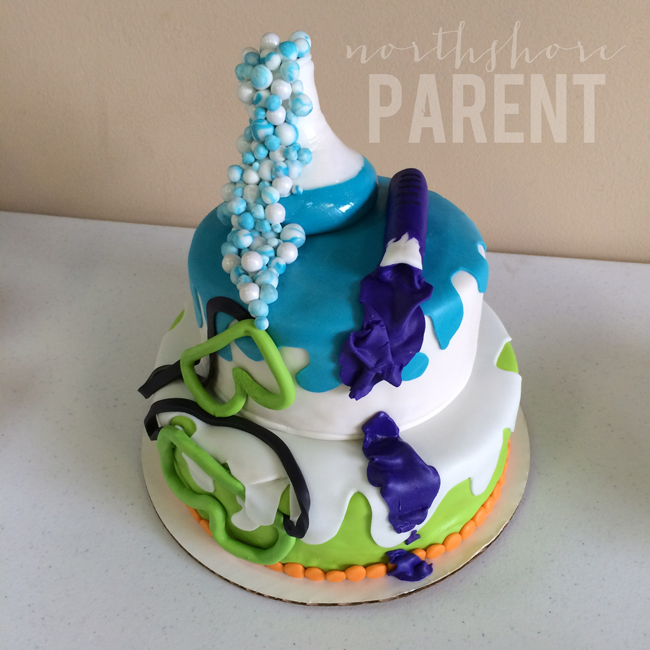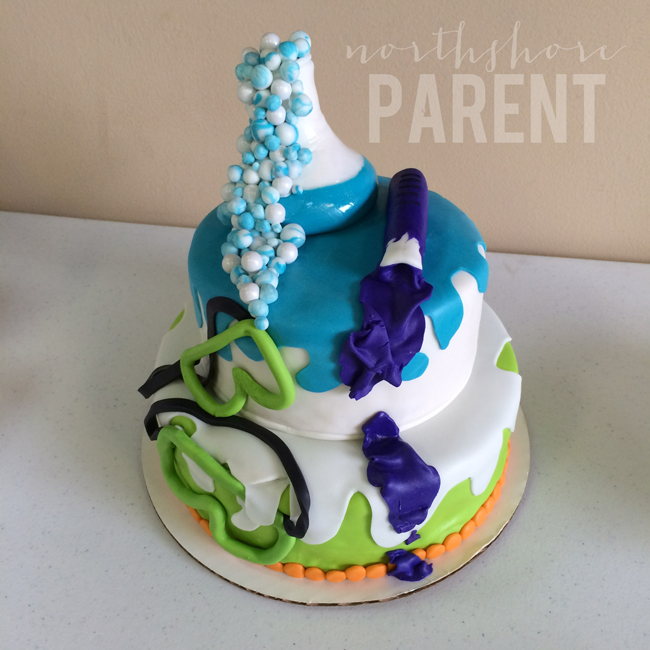 Our participants (with a little help from their parents) created a hover craft, did fingerprinting, and created cotton ball shooters as well.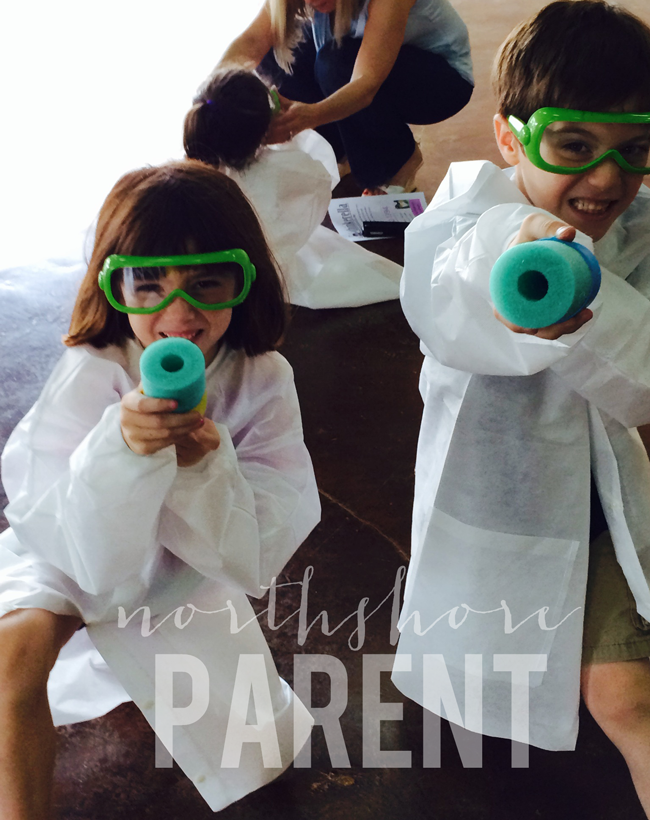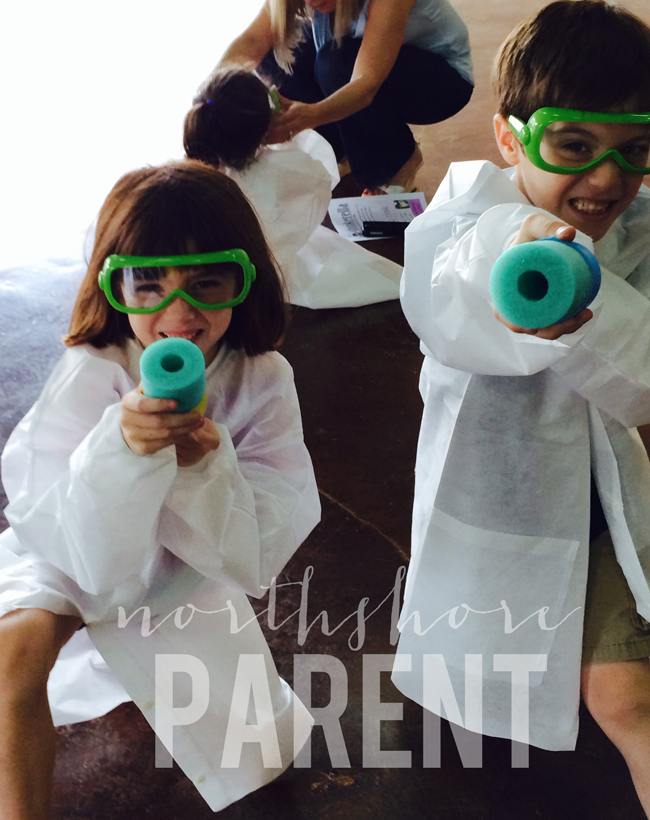 I  can't say enough good things about the vendors we worked with for this party. Thinkerella is an amazing, empowering,  home-grown concept and I just know that one day there will be franchises all over the country. The Party Venue was extremely clean and beautiful space and Mandeville desperately needs more indoor event spaces! I'm glad to have them around. And as for Sissy's Sweets. . . she makes delicious cakes with as few artificial ingredients as possible. The eggs in her cakes come from her own chickens and she uses fresh ingredients instead of extracts whenever possible and organic butter for her butter cream. This is the cake you would make for your kids if you had the time to make your own cakes.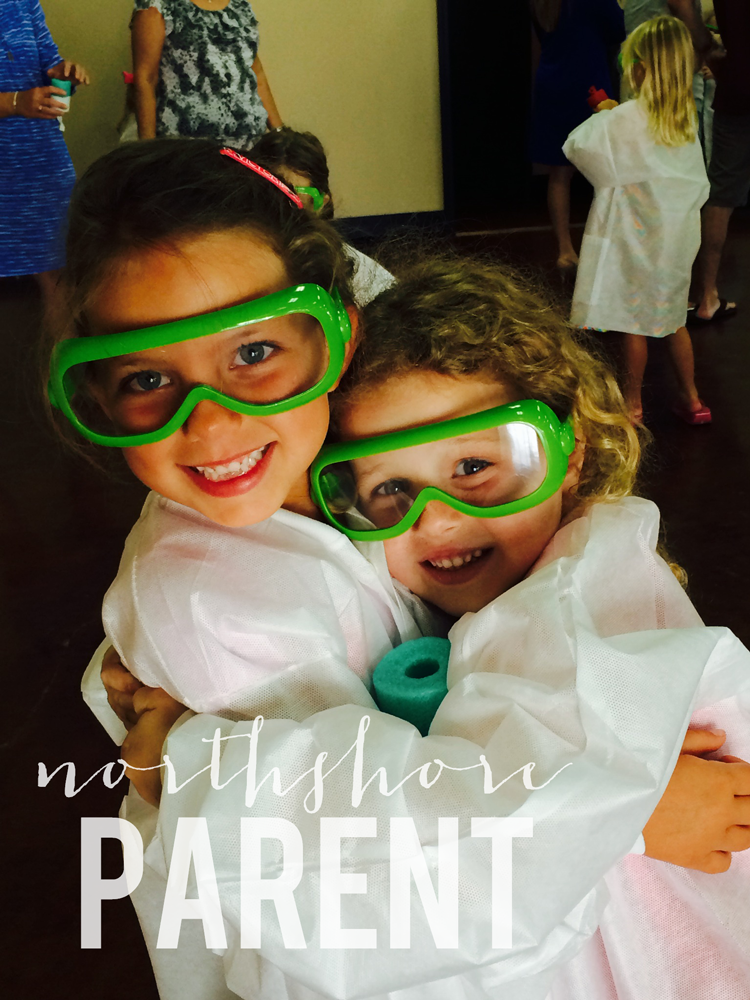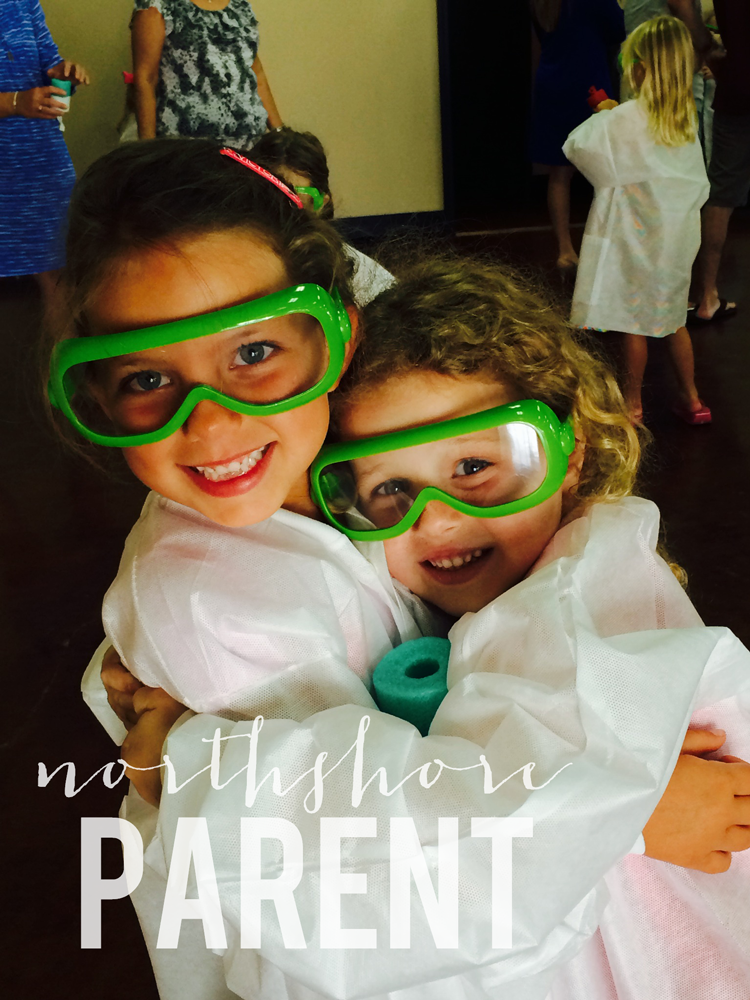 As always I'd like the thank the amazing readers of NorthshoreParent.com who believe in this community and in support small businesses. We couldn't have this much fun if it weren't for you.
The following two tabs change content below.
Hi, I'm Katy. Mom to four sweet boys ages 10, 6, 6, and 5. It's a loud, messy, chaotic life. I love connecting with other parents and am so glad you stopped by today!