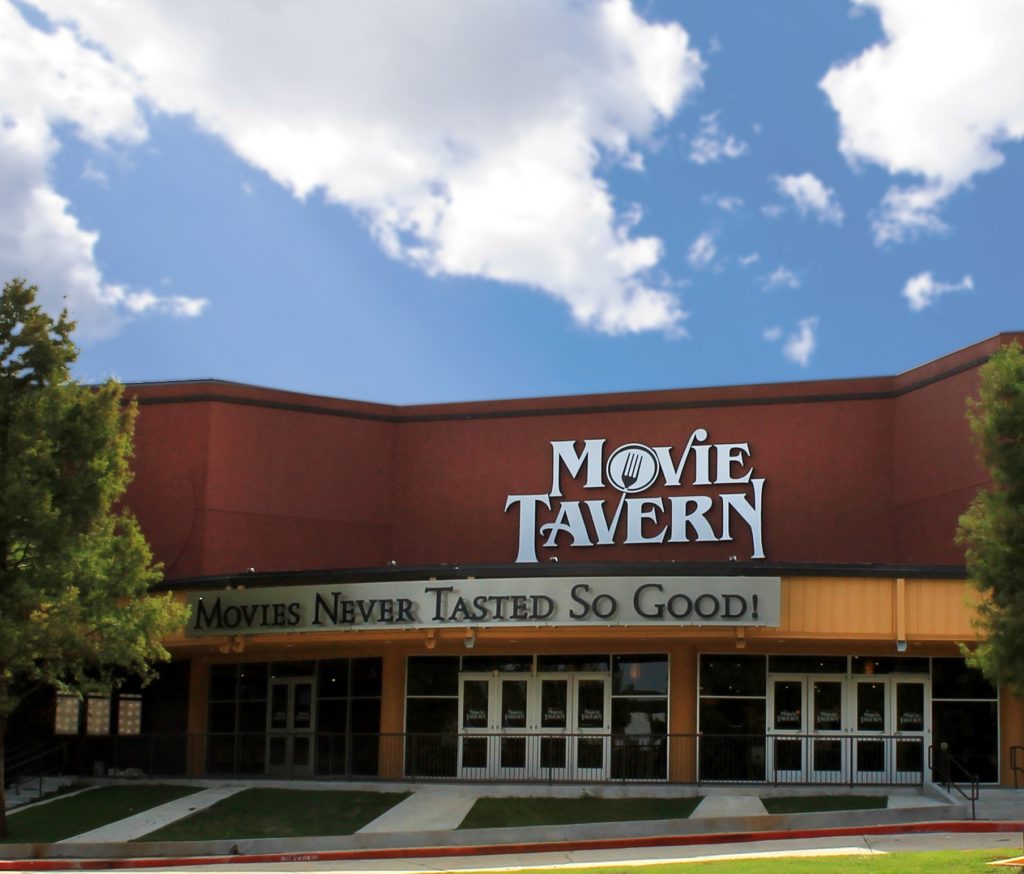 I know I'm not the only one who was excited to see that they were FINALLY doing something with the movie theater that has been sitting unused for the last five years (Or is it six?). I got even more excited when I saw that the place was going to be called "Movie Tavern." I'd not heard of the franchise before, but some quick Googling showed me that it's a movie theater with a full-service kitchen. How great is that?
I reached out to Danny Giacomo who handles the marketing for Movie Tavern to see if I could learn a little bit more about it. I was especially interested in hearing about whether the theater was family friendly or more of a date-night location. I think y'all are going to love what I found out.
Movie Tavern will have "Family Flicks" on Saturday and Sunday mornings at 9AM. They'll show family movies and have a breakfast menu for both adults and kids. This is a less expensive option if you want to try the place with the kiddos, but don't want to spend all your money just to have the evening go bust (this happens sometimes with the little ones, you know).
The other thing that stood out to me about Movie Tavern is the age policy. While they are "family friendly," they are primarily a destination for adults and have an extensive drink menu. They do have an age requirement. If a person is under the age of sixteen, they MUST be accompanied by an adult. I suspect the teens will be disappointed, but I know a few adults who will like having a movie theater in town that isn't full of unaccompaied teens.
Movie Tavern is officially open this Thursday, July 31st. You can keep up with them on Facebook for more details on upcoming shows.
The following two tabs change content below.
Hi, I'm Katy. Mom to four sweet boys ages 10, 6, 6, and 5. It's a loud, messy, chaotic life. I love connecting with other parents and am so glad you stopped by today!