If you've lived on the Northshore for any length of time, you've probably heard about the Louisiana Renaissance Festival that takes place in Hammond every November and December. You might not have actually gone and check it out though. I went and did all the heavy lifting for you. I scoped out the shows, the food, the artisans, and the rides so I could tell you all about it. Frankly, I was impressed and can't wait to tell you everything you need to know about the Louisiana Renaissance Festival.
The Festival is Pretty Magical
If you've never been, be prepared to be delighted. There is a complete village built surrounding a lake. I wanted to take pictures of everything! My son who is always nervous about everything was running around happy as can be. You definitely feel as if you've stepped into another world.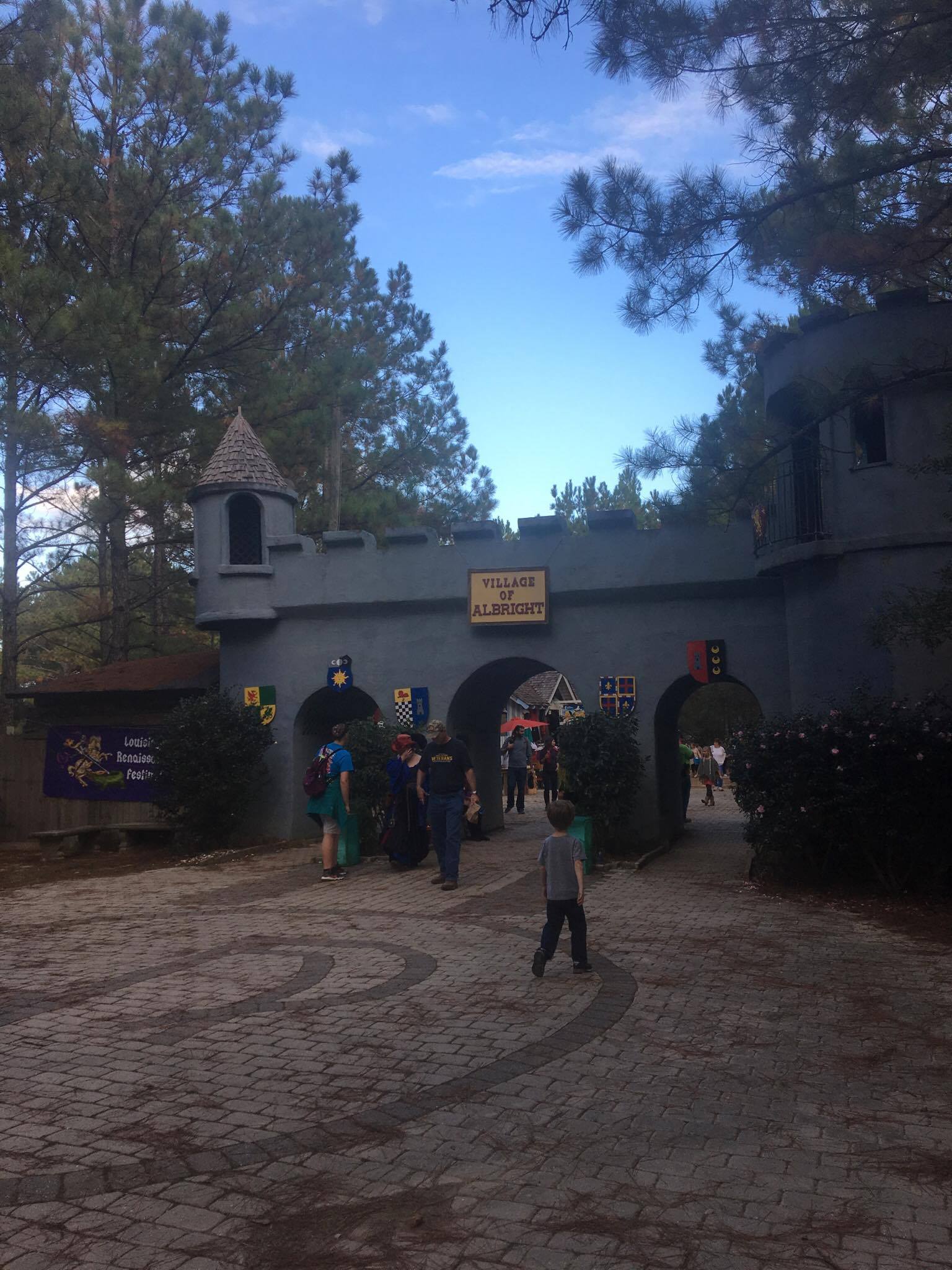 How to Get Louisiana Renaissance Festival Tickets
They seem to change this up yearly, so here are the details for 2021: Tickets can be purchased online or at the gate. Tickets purchased online can be used on any date, however. So if you get tickets for Saturday and it rains, you can go ahead and use them on Sunday. I purchased online and was able to have my phone scanned at the entrance. No waiting in line!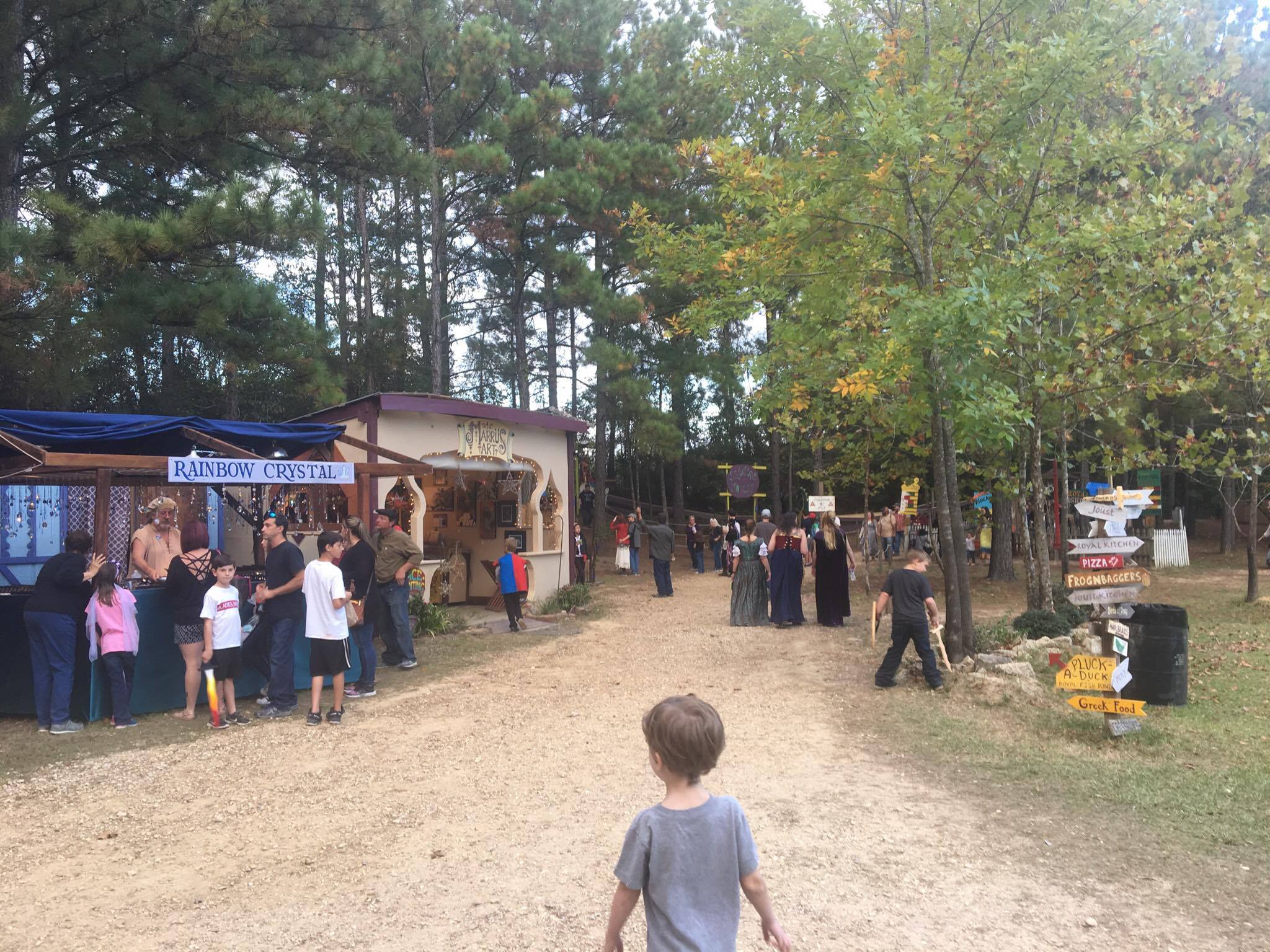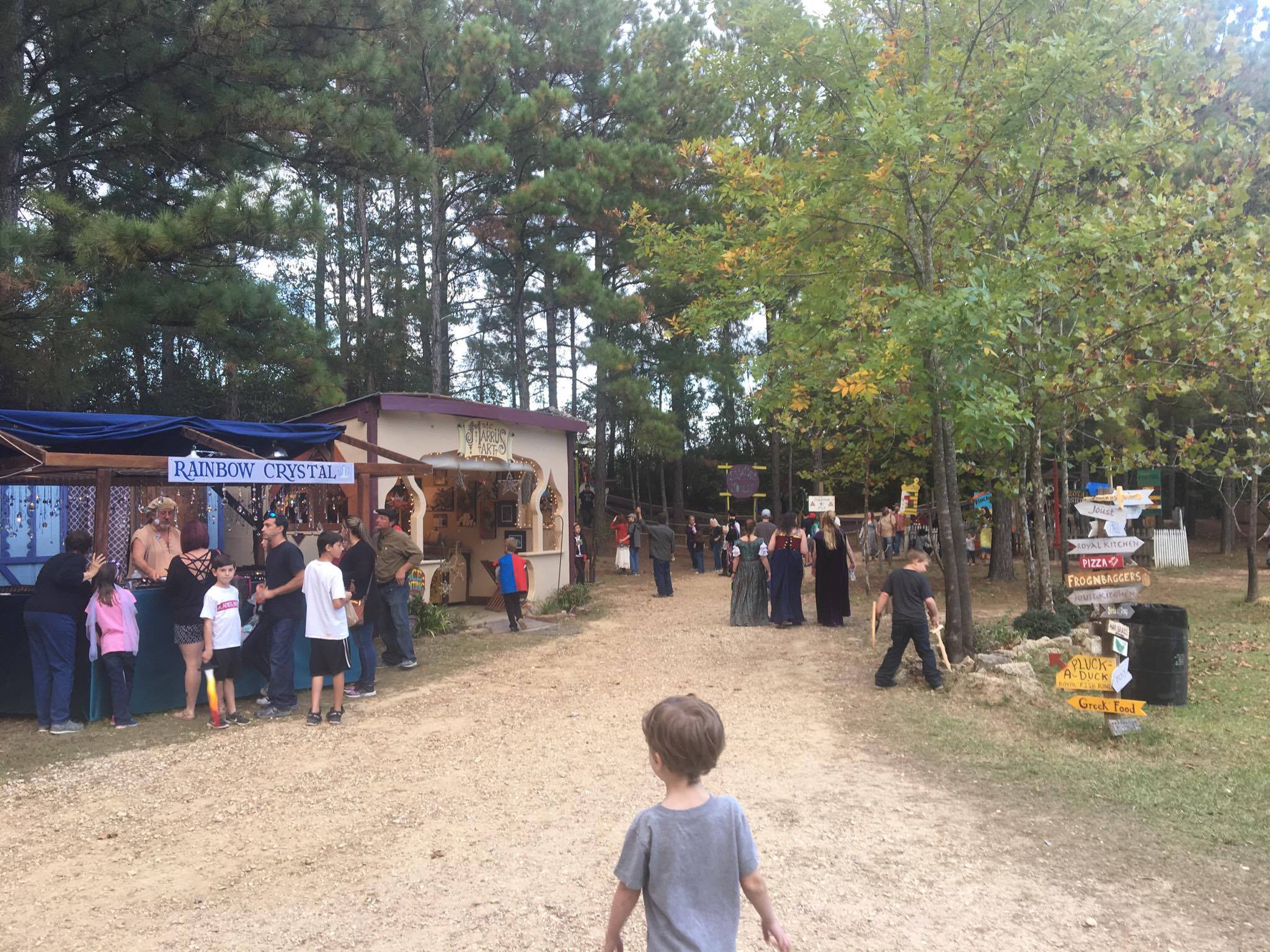 Bring Plenty of Cash
$25 may get you in, but there will be so much that you want to do/eat/buy at the festival that you'll want to have plenty of cash on hand. Rides ran about $5/person and were perfect for smaller children. There was a wide variety of food and ton of shopping. There were also a plethora of activities for grown-ups such as sword throwing, bow-shooting, blow darts and more. I'm pretty sure my husband would get lost in there if I brought him.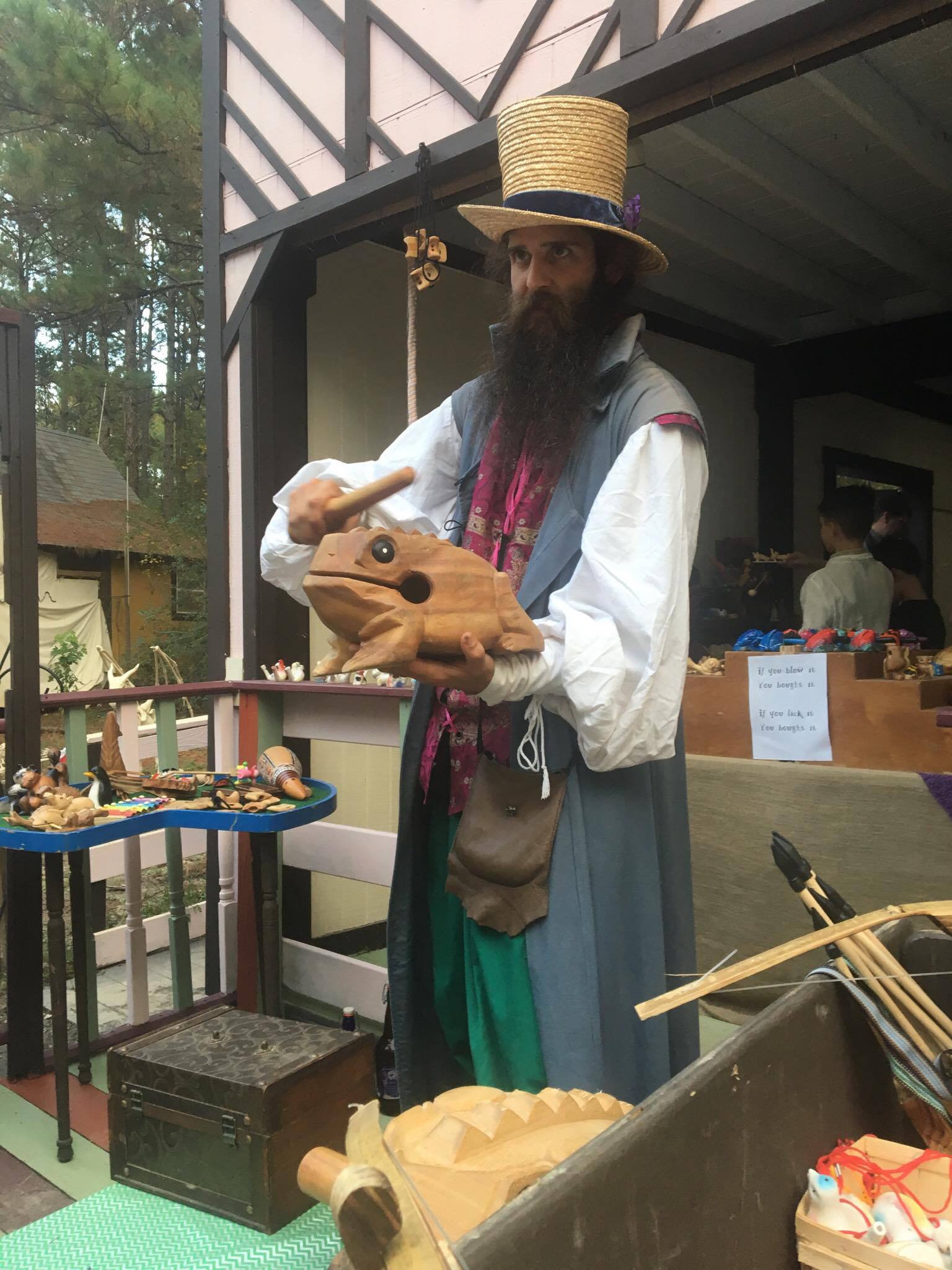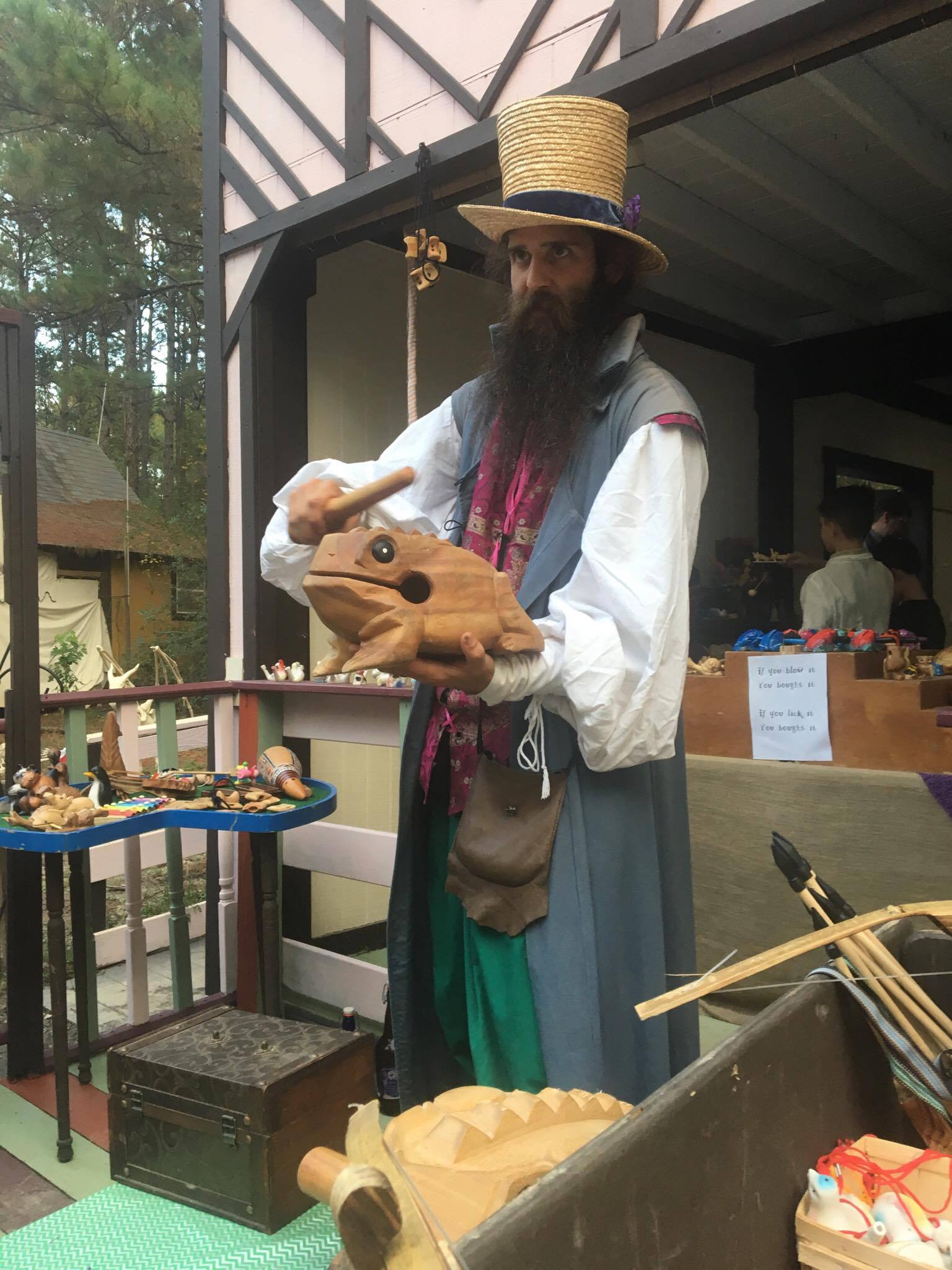 You Don't Have to Wear a Costume
Most of the people you see at the Louisiana Renaissance Festival will be in costume, but you are by no means required to wear one. I went in jeans and a t-shirt and no one batted an eye. That's one of the great things about this festival–people are wearing pretty much anything and no one pays you any mind. If I went again I think I would want to dress up just for the fun of it. They also sell tons of medieval garb on the grounds, so if you get there and feel out of place, a corset and a fluffy skirt should fix you right up.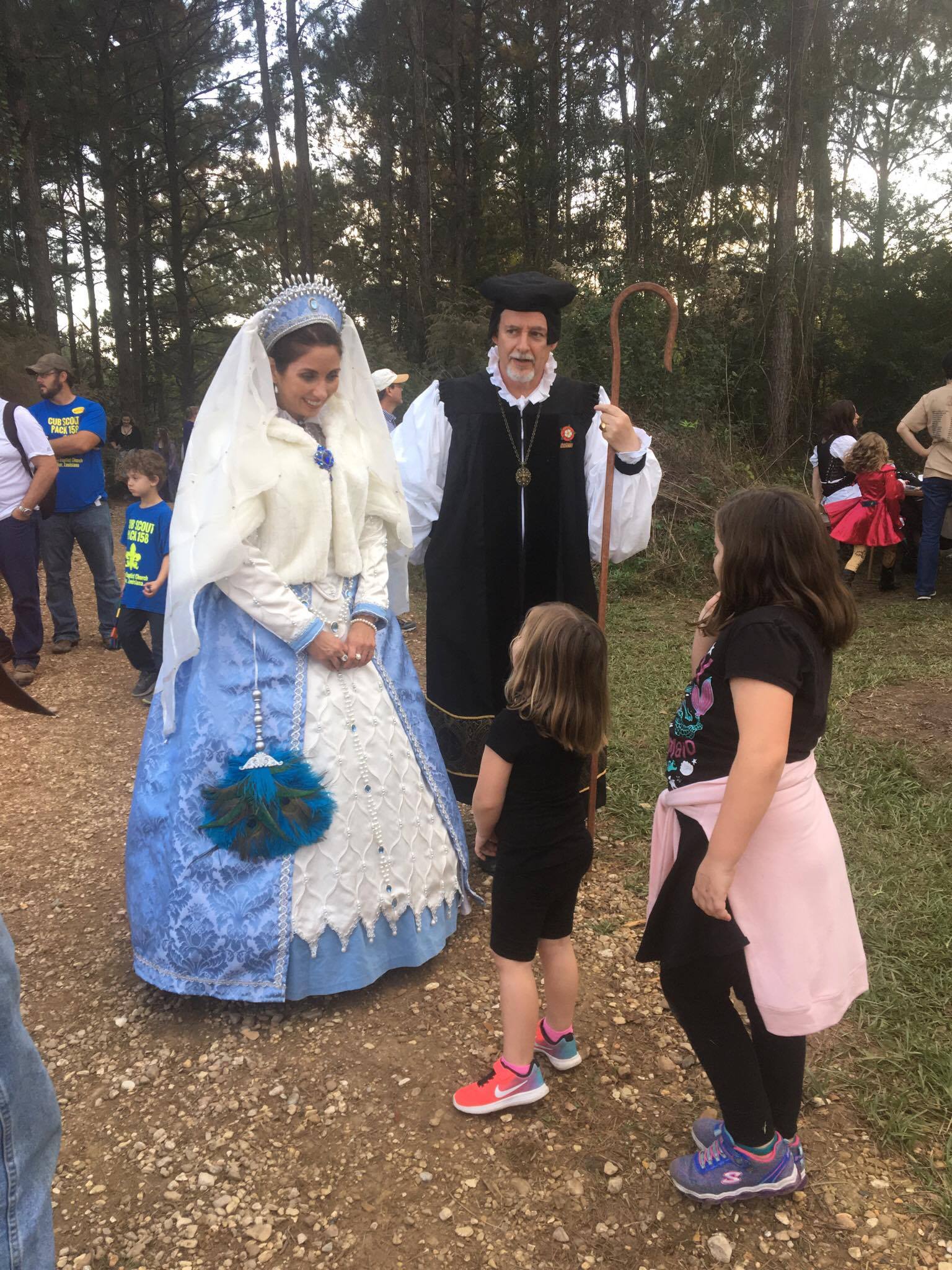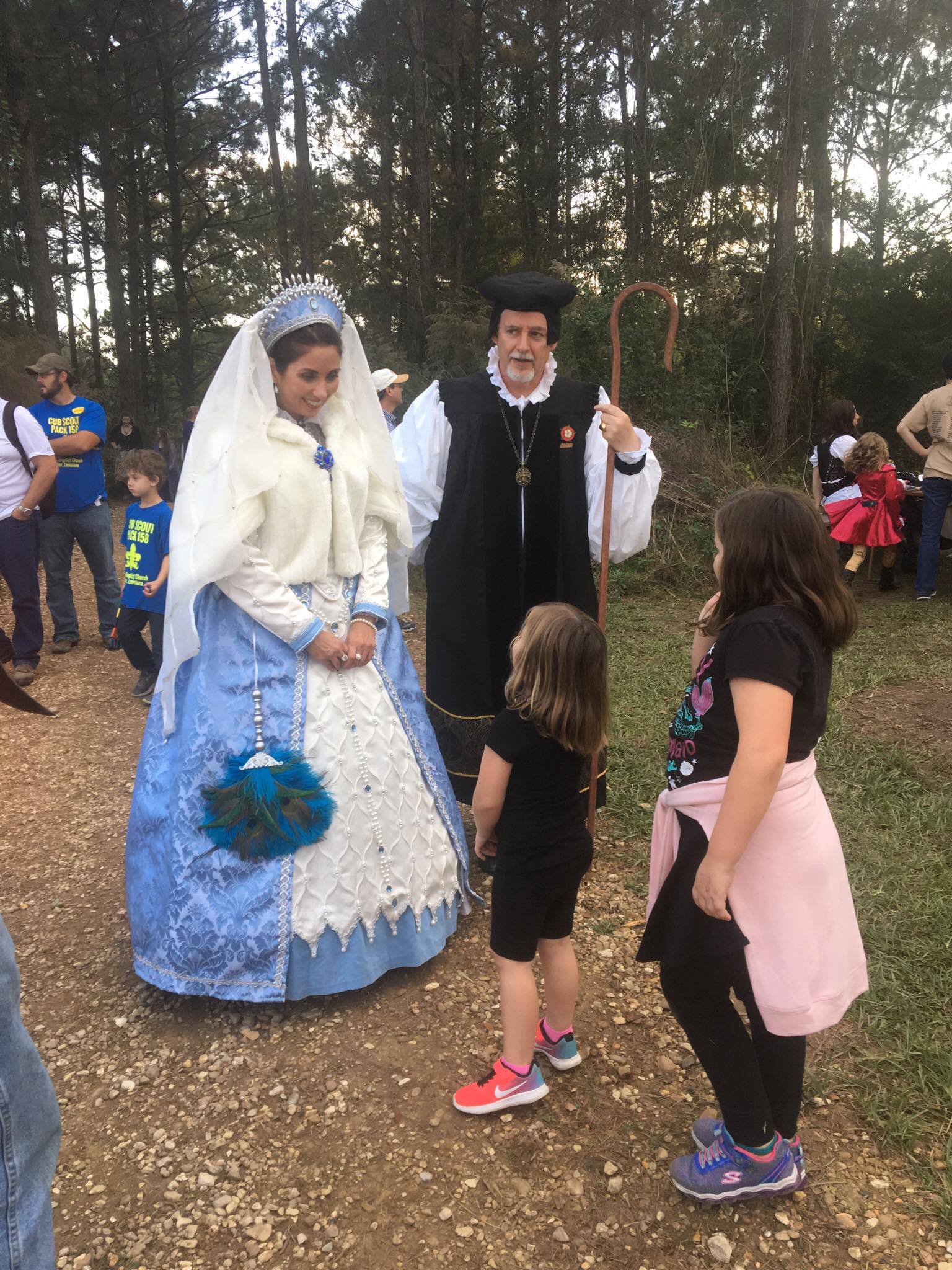 Check the Website for Renaissance Festival Weekend Themes
Each weekend of the Festival has a different theme. The week I attended was a pirate theme. There are also Celtic weekends, time travelers, and romance weekends. Whether you choose to participate in the themes is totally up to you, but I thought it was fun to see all the folks in their pirate gear.
The Louisiana Renaissance Festival is Very Kid Friendly
In addition to getting in free or cheaper, the Festival is very friendly for kids. They have several rides and a maze geared right for the little ones. They also have a toy and candy store on the grounds in addition to a place where you can purchase kid-sized swords and shields. They even have wagon rentals available should your little lady or knight decide they're not up for all the walking.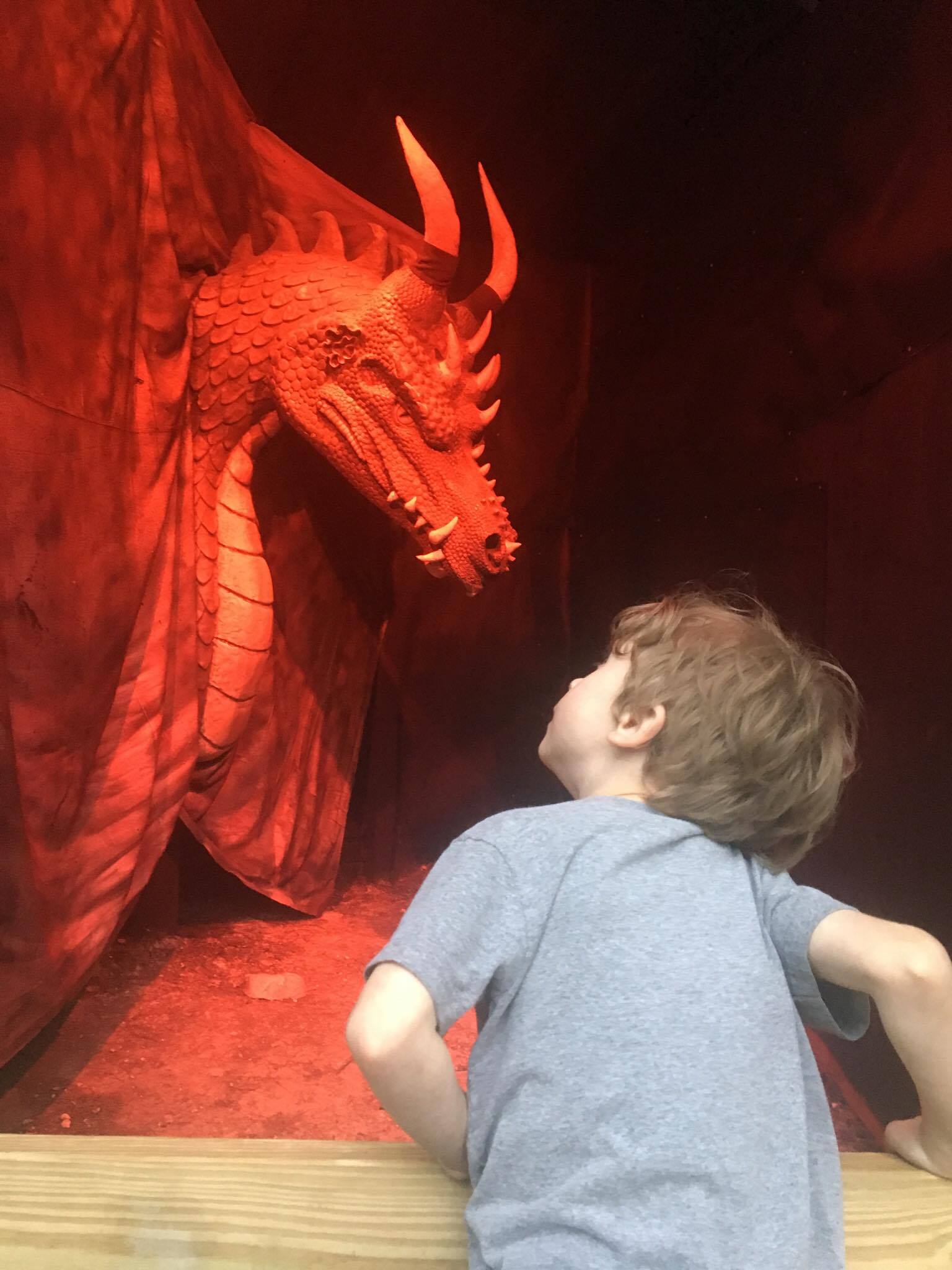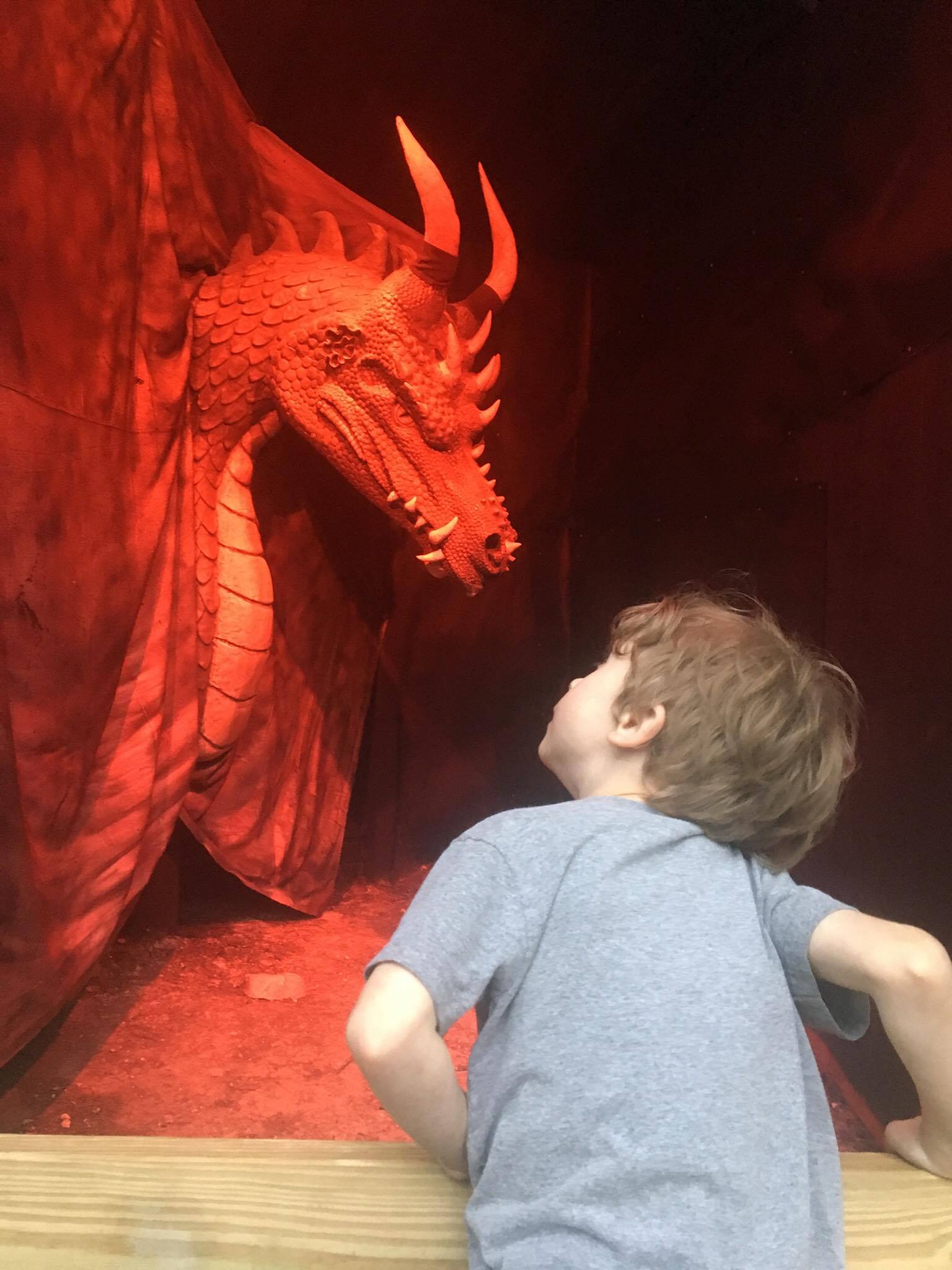 Check Show Times Before You Go
There are shows running almost all day, but events like jousting, sword throwing, and the falconry show only happen once or twice so if that's on your list of must-sees then make sure you know when and where the show will be. The Festival grounds are very large so leave plenty of time to find the show location and find a place to sit. Most shows are included in your ticket price. See each day's schedule on the website.
Covid-19 Restrictions
I did not detect any covid-19 restrictions when I attended the festival this year.
So there you have it. A few things you definitely should know before you head out to the Louisiana Renaissance Festival. Done right this can be a day of fun for the entire family!
The following two tabs change content below.
Hi, I'm Katy. Mom to four sweet boys ages 10, 6, 6, and 5. It's a loud, messy, chaotic life. I love connecting with other parents and am so glad you stopped by today!