When I found out that one of my best friends was having a little girl, I was OVER THE MOON. I was even more thrilled when she told me that she was doing an Alice In Wonderland themed tea party baby shower. You see- I make cakes and other goodies- and she was giving me creative control of the desert table. Do you KNOW what it's like to always create around what I client wants or likes, but finally have the opportunity to do what YOU want? So yes, I was a wee bit excited.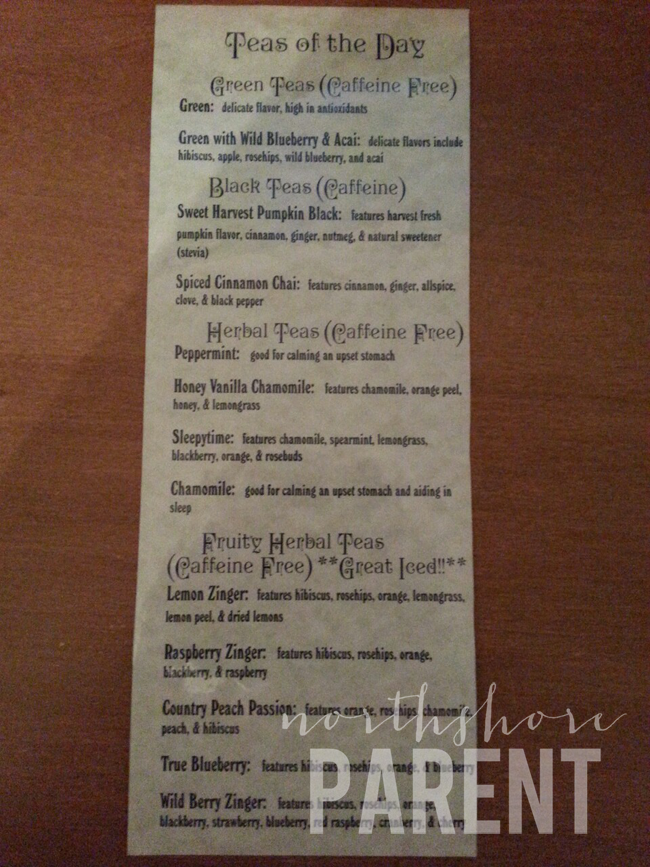 I later found out that her shower would be the same weekend that I had FOUR other cakes booked. So, my grandiose plans had to be tremendously scaled back. While I was disappointed, I was still determined to do what I could to make this day EXTRA special for her!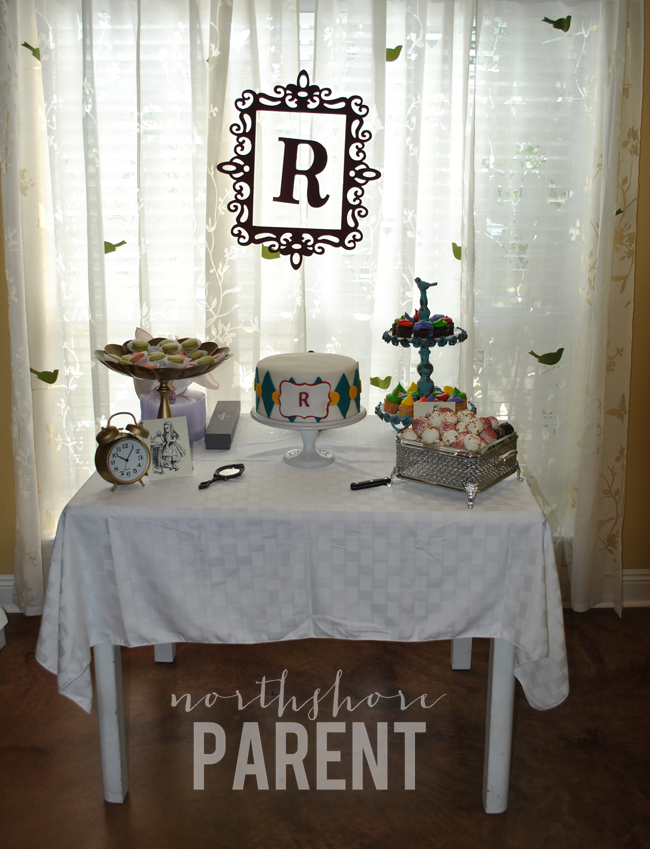 After talking to her and her fabulous Mother-In-Law, we decided to go with an eclectic feel and gather everything we could to make that possible. I made several trips to the Goodwill for random items to help pull together that feel for the desert table. I created a stand with a candlestick that I spray painted brass and a regular shell-shaped brass tray, used a .50 cent alarm clock and spray painted it brass as well. I was able to incorporate a few stands I already owned and snagged some adorable displays from hobby lobby on a 50% off sale. I did a quick run to Michael's and grabbed a wooden frame, an wooden R, some acrylic paints and fishing line.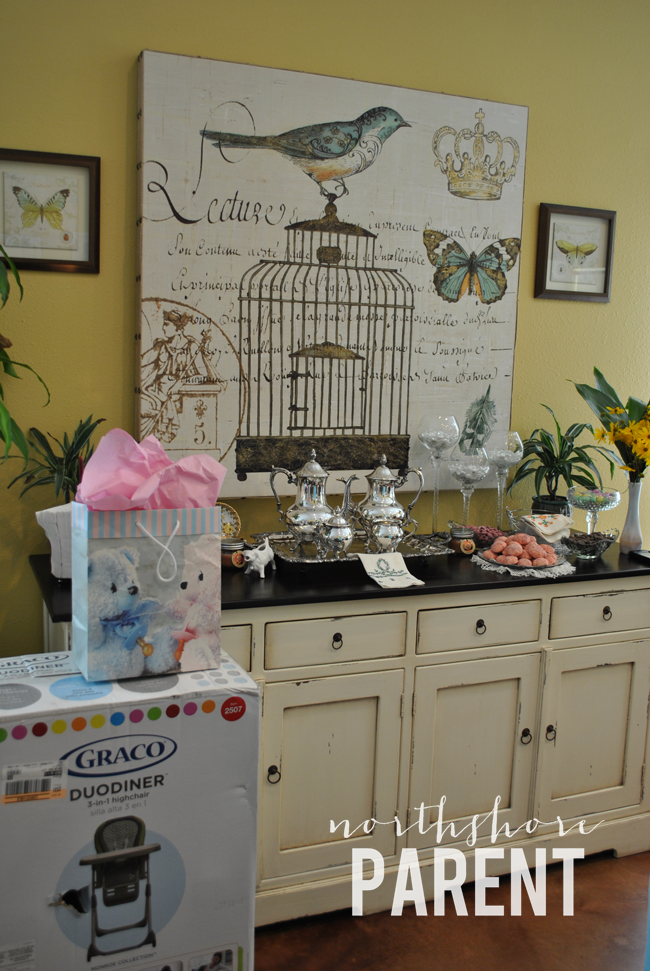 I had some BIG plans for the desert table, then my oldest child got sick….WHILE I was doing FOUR other cakes! So, needless to say I made a quick call to my local grocery bakery and they threw together some FABULOUS cake balls, petit fours, macaroons, and mini cupcakes for me at a great price. She had chosen some beautiful invitations that had some harlequin design in blues, yellows, and deep pink accents. So, I cut out blue and yellow diamonds and ironed them onto a muslin backdrop to hang behind her while she opened gifts. Unfortunately, I never got a photo of that!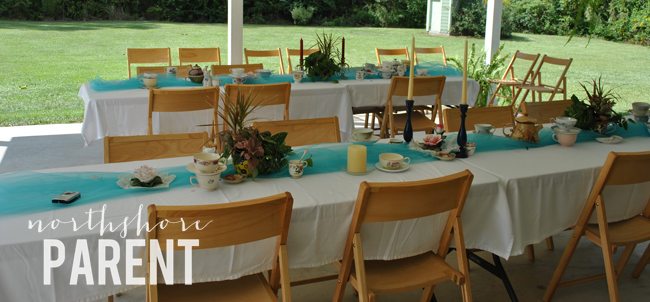 When I finally made it to the shower I was OVERWHELMED by what an amazing job her family had done with all of the tables! Her mother-in-law has truly missed her calling in life! It didn't hurt that her already existing décor went perfectly with the theme of the shower, either. They set up an exquisite tea set on her buffet under a giant birdcage canvas, and had rows of tables with blue tulle runners that was sprinkled with all sorts of tea knick knacks and more. After talking to her mother-in-law she said that it was ALL things that she and her family and friends had collected over the years!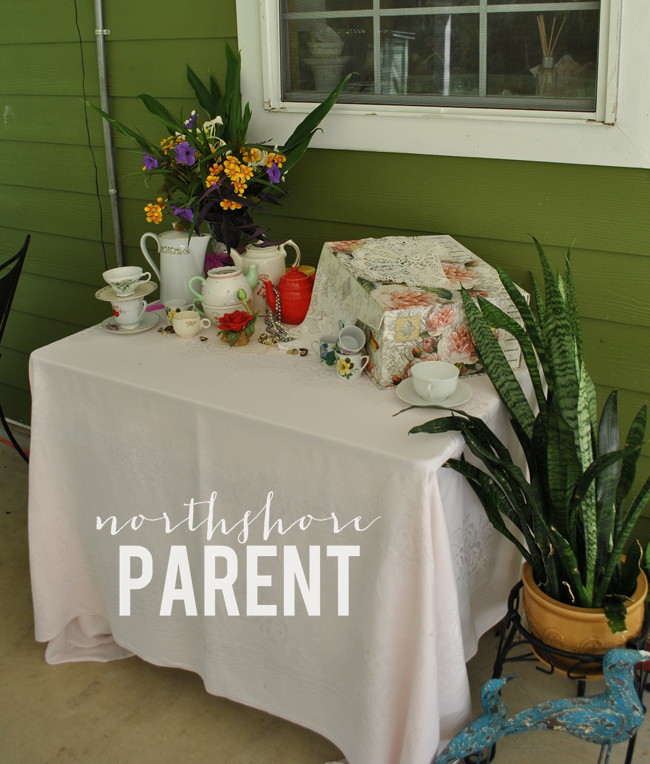 Her mom and sister put together a FABULOUS tea menu with a huge variety for everyone to decide what they wanted after eating a GIANT buffet of finger foods and appetizers. I've included the list here in case you'd like some inspiration! My only regret is that I didn't get more photos. I wouldn't say this was a "quick, throw together shower", but it was worth every minute of work to see my friend happy on her big day!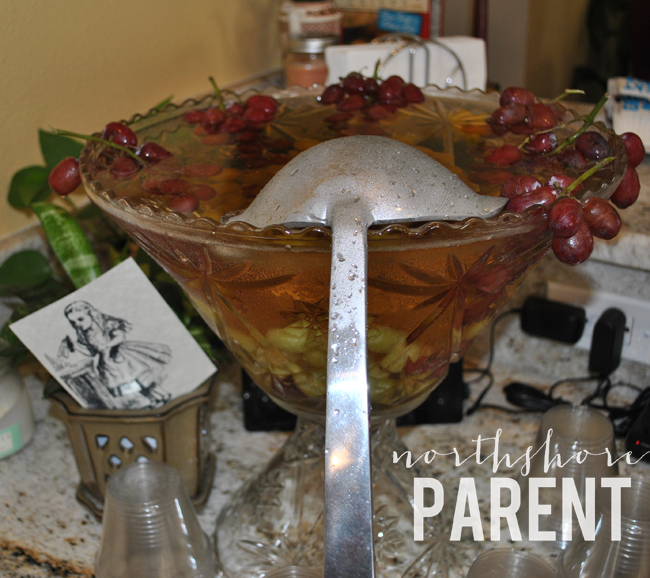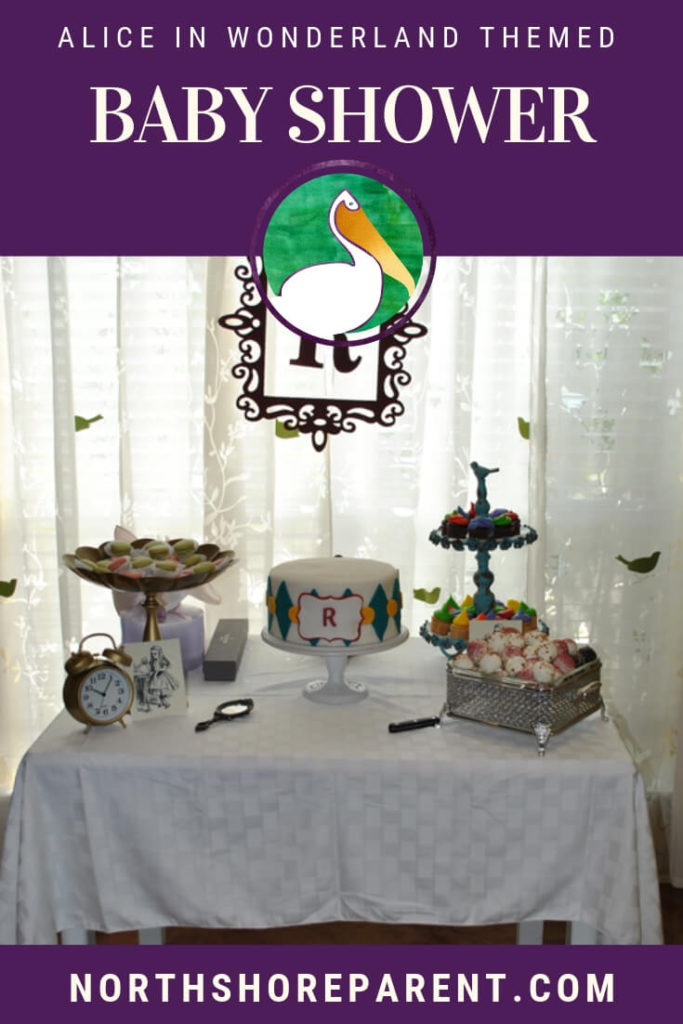 The following two tabs change content below.
Kristin Faison is a wife and mother of two who just made the switch from country living to the suburban Northshore town of Madisonville. She works part time in web-development and runs her own boutique bakery out of her home. She is always on the hunt for local events, whether they be kid-friendly or adult-only.