Girls
Evangeline–the name of Longfellow's poem about the expulsion of the Acadians from Canada is also a Louisiana parish and a beautiful name for a little girl.
Fleur–It's hard to walk a block in South Louisiana without running into a fleur de lis.
Magnolia–the state flower and you can use Nola as a nickname.
Marigny–A neighborhood in New Orleans, a French man who helped develop the area, and also a charming girl's name.
Mignon–the rest of the world thinks steak, in New Orleans we think of the Cajun French word for "little one" or of the amazing jewelry designer–either way, it's a nice name.
Nola–The initials of New Orleans, LA also make a lovely girls name.
Boys
Charles–this traditional boys name is also the name of one of New Orleans' most famous streets.
Jackson/Jax–one is the name of the square in New Orleans. The other is a beer once brewed in New Orleans. Both make a good boys name.
Louis–Whether you think of St. Louis Cathedral or Louis Armstrong, this is a name with a lot of New Orleans flavor!
Palmer–A park in the Carrolton neighborhood of New Orleans, Palmer is also the perfect name for a southern gentleman.
Rex–The name of the King of Mardi Gras also suits a little boy just fine.
Walker–Louisiana author Walker Percy makes a great namesake for a little one.
Did you enjoy this post? You might also like our list of Louisiana-inspired names for pets, or our list of Mardi Gras-inspired baby names.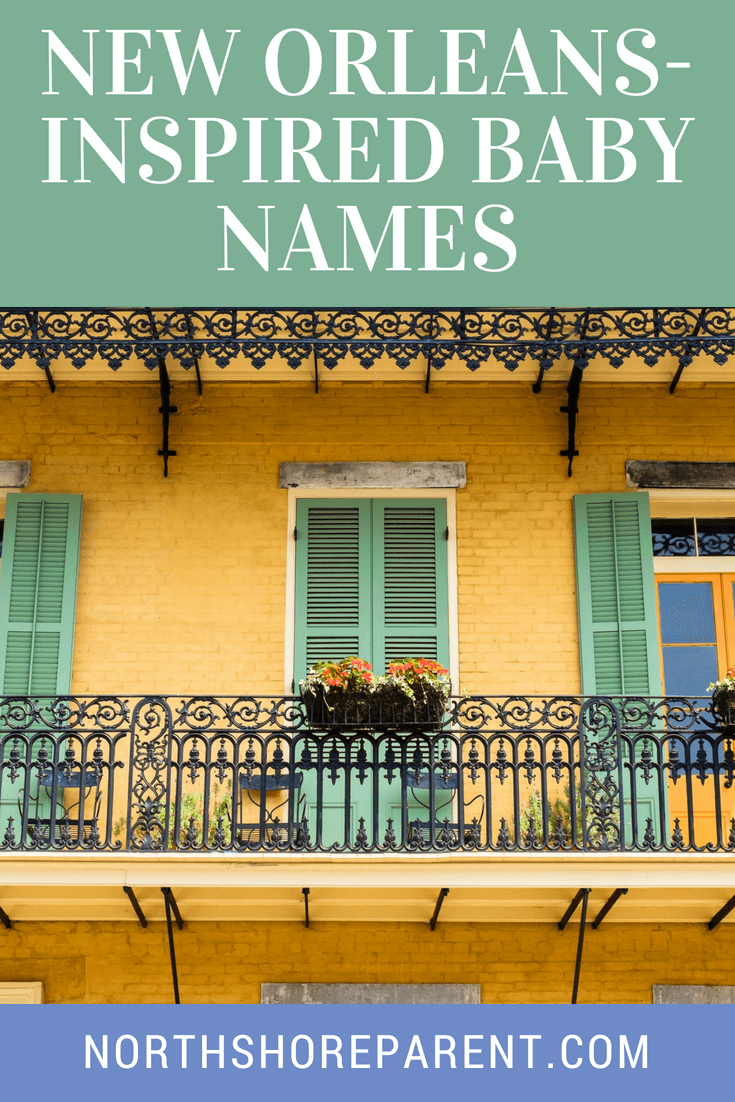 The following two tabs change content below.
Hi, I'm Katy. Mom to four sweet boys ages 10, 6, 6, and 5. It's a loud, messy, chaotic life. I love connecting with other parents and am so glad you stopped by today!