I know not everyone shares my enthusiasm for seasonal decor, but I LOVE decorating my house for the different seasons of the year. I've never had a door decoration for back to school, but with the twins starting this year, I thought it might be fun to put one up. Here's what I made and how I made it–in case you'd like to make one too.
I used a big wooden M that I bought at Hobby Lobby, a pre-painted wooden apple (also from Hobby Lobby), some yellow ribbon, and some Modge Podge. Modge Podge is one of my best friends, so you'll catch me using it for all kind of projects. I also used some tacks and some black paint.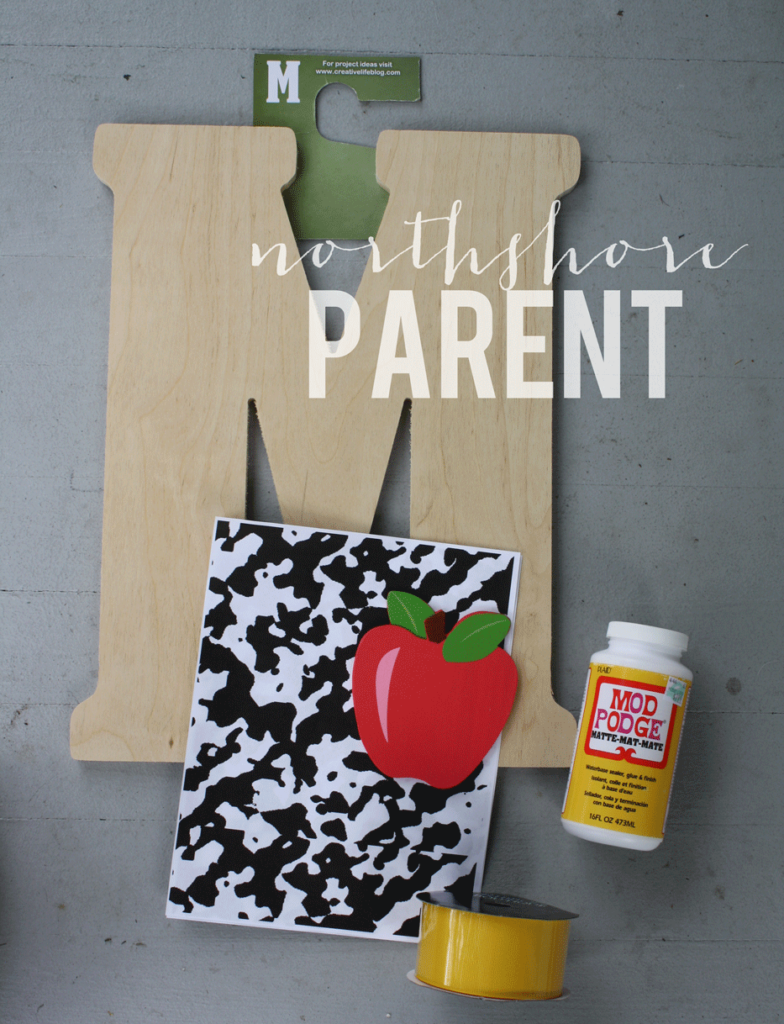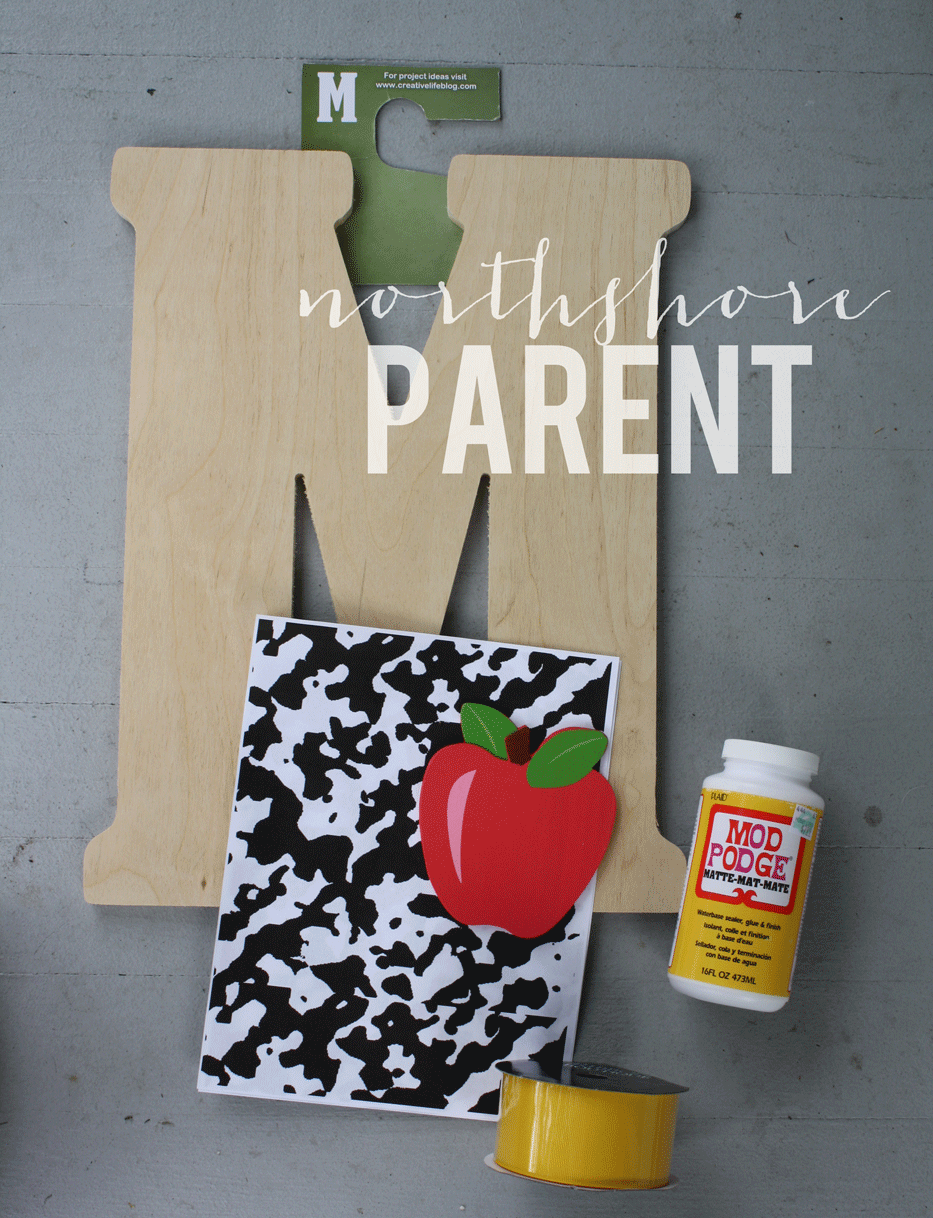 First things first, you'll need to print out a few sheets of paper with the composition book pattern (I have these available for download here). If you don't have a printer, you could also make copies of composition notebook at your local library or copy place.
Then, you Modge Podge the paper right onto your letter. The big trick with Modge Podge is just to use a ton of it. Put in on the wood. put in on the paper, and just keep glopping it on there until it sticks. Smooth out bubbles and wrinkles with your fingers, but don't worry too much–most of that will won't be visible when you're finished.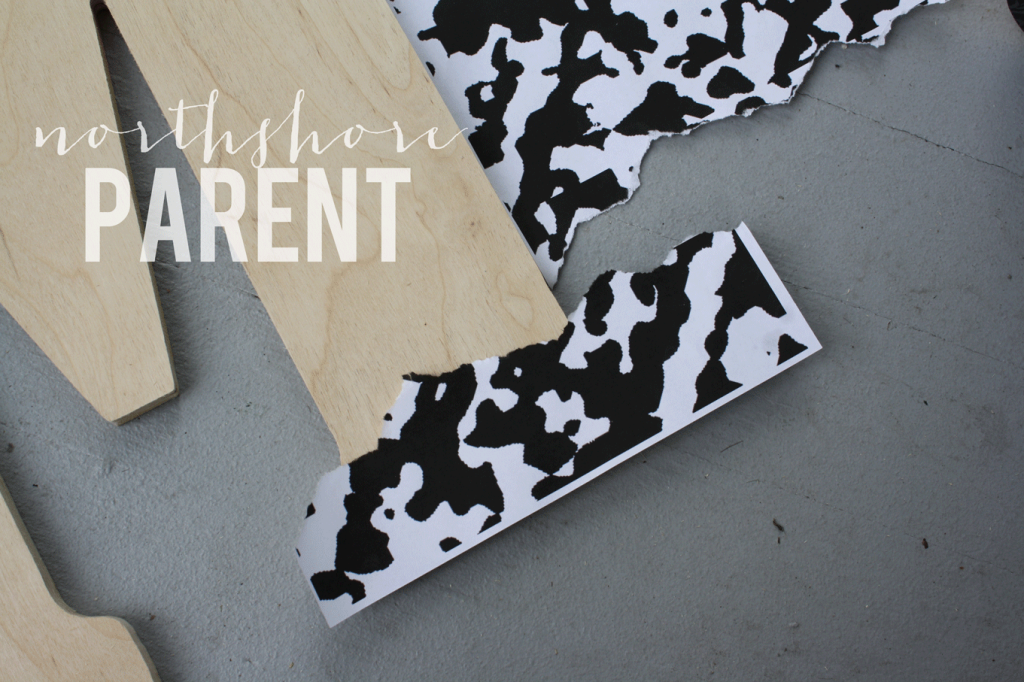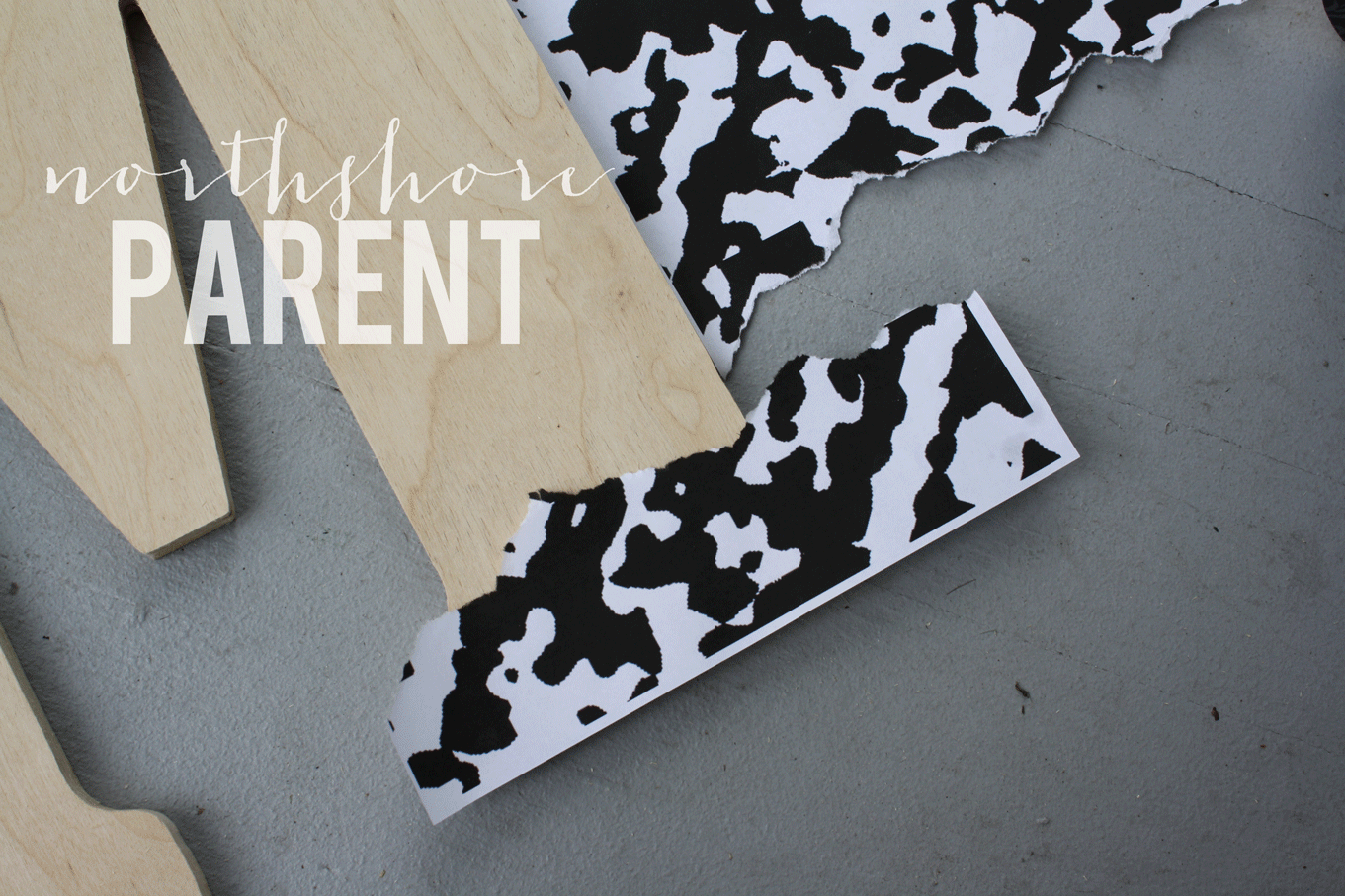 If, after you'd covered it with Modge Podge, you see some wood peeking through anywhere just use a little paint to cover that up. A permanent marker would probably work too.
Once it's dried, use some more Modge Podge to attach the apple to the bottom.
The last step is to cut a piece of ribbon for hanging and then attach it to the back of your letter. I used two tacks to attach my ribbon.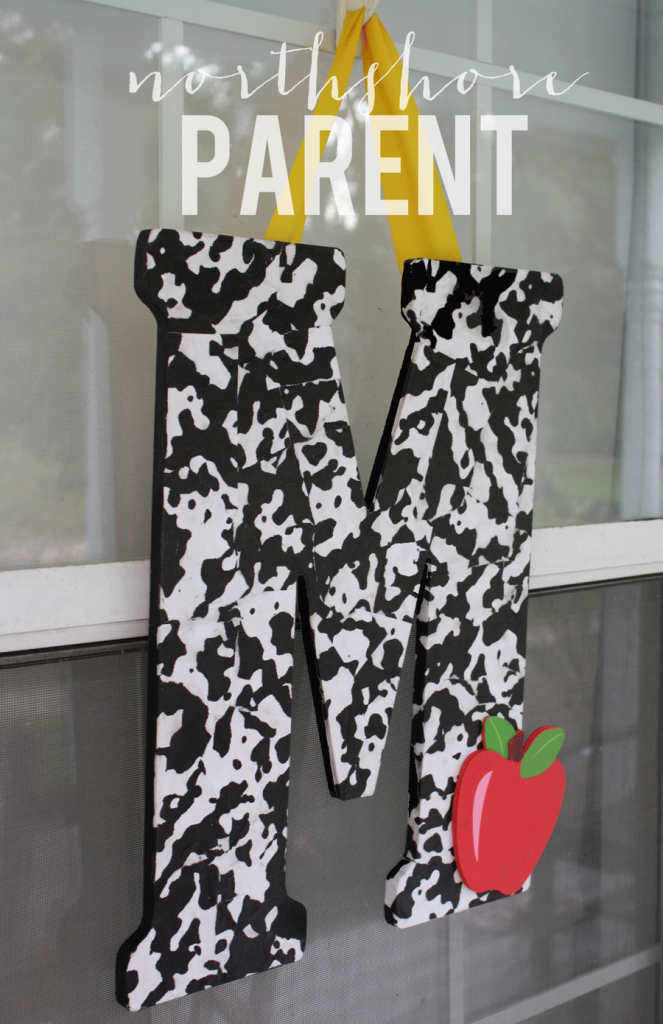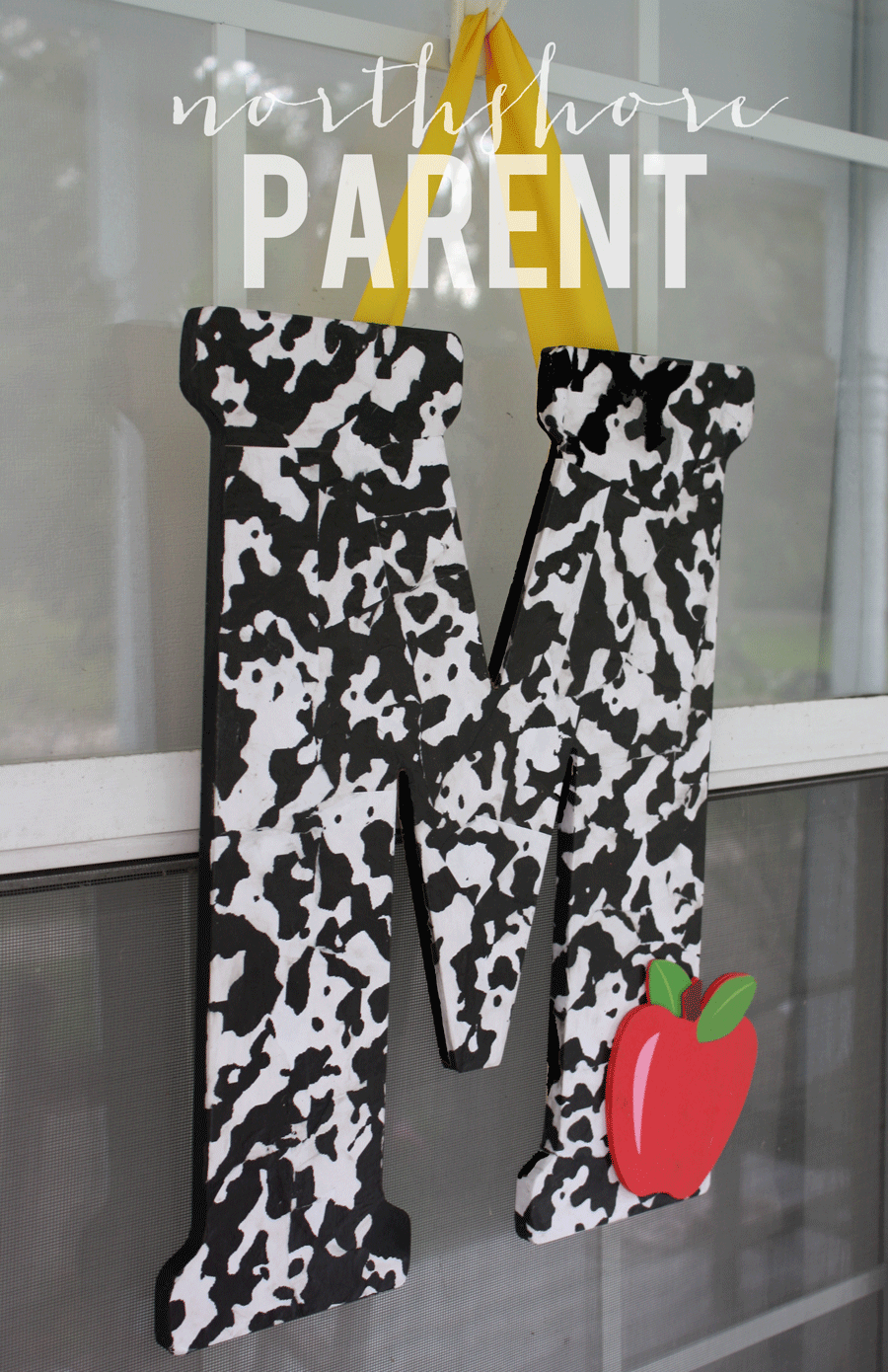 And viola! You have a fun decoration for back to school. This also makes a great gift for a teacher. I'd use a smaller letter if I was giving it to a teacher, but do everything else the same.
Looking for more fun back-to-school content? We've got what you need! Check out our Back to School Guide.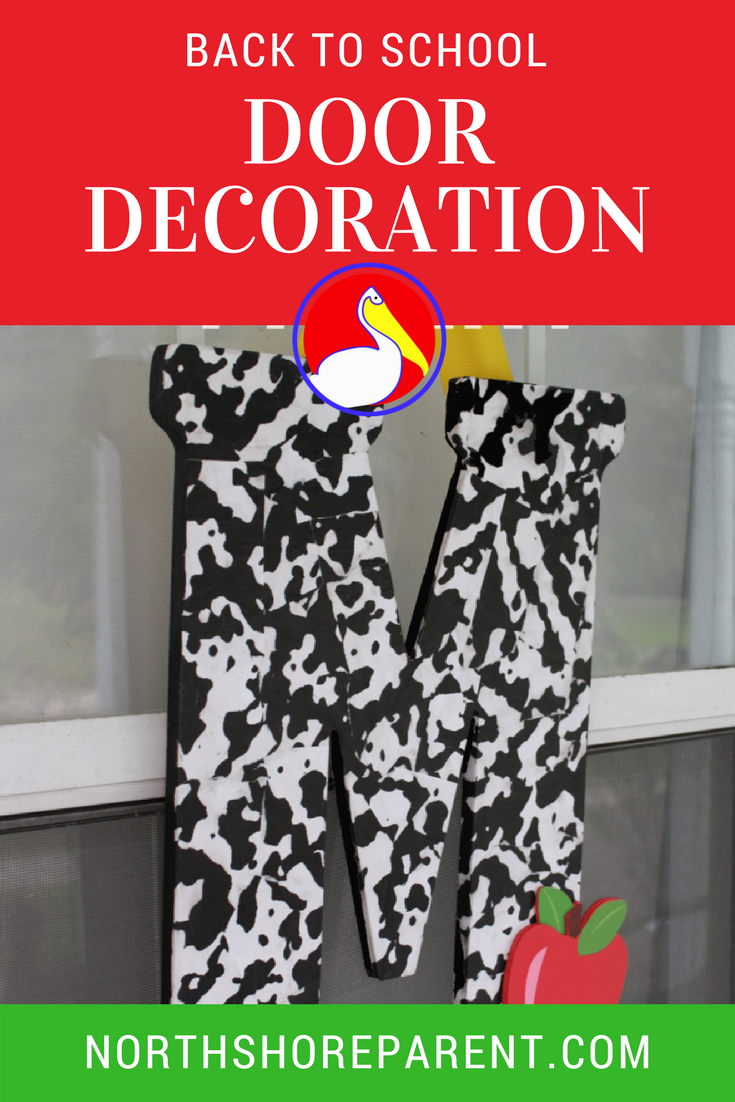 The following two tabs change content below.
Hi, I'm Katy. Mom to four sweet boys ages 10, 6, 6, and 5. It's a loud, messy, chaotic life. I love connecting with other parents and am so glad you stopped by today!