I love a good celebration. In fact, I love celebrations so much that sometimes I have them for no good reason. Or for a very small reason.
That's why I did a back to school party even though only one of my kids really knows what school is. And really, he's the only one going "back." The rest are just "starting." This doesn't stop me.
So today I'm sharing the printables I made for this year's party. Feel free to download them and use them for your own party!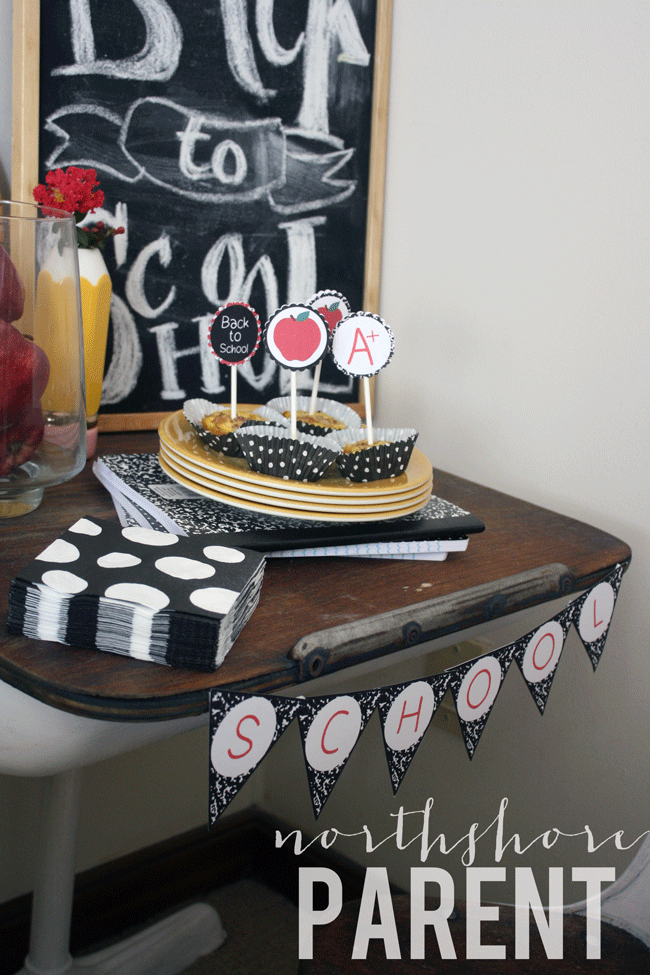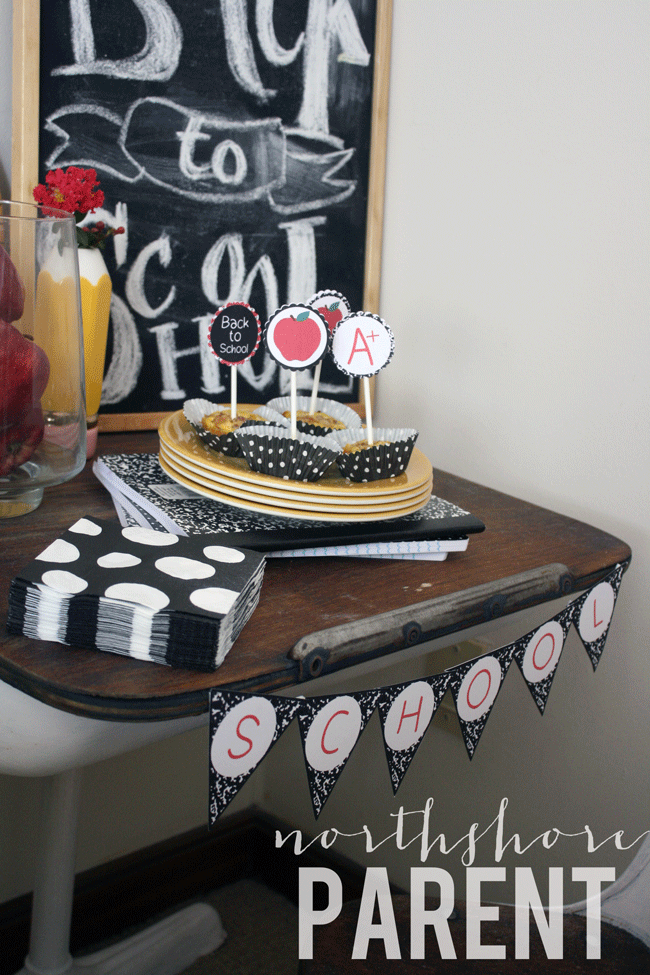 Click here for the party circles that you see above–in the picture I've glued them to lollipop sticks and used them to decorate my egg/bacon/hashbrown muffins. My goofy guy Louie thought the paper circles were some kind of lollipop. He was mistaken.
Click here for the banner. You can just stick it together like I did here, or you could glue it to a ribbon for a larger space.
If you want to re-create the scene above, most of the items shown are from the Walmart. The blackboard I made myself with chalkboard paint painted on the glass of a Goodwill picture frame. The pencil vase is also a Goodwill find.
Are you looking for more fun back-to-school content? We've got it! Check out our full Back to School Guide for everything from decoration ideas to tips on how to prepare you kindergartner for the start of school.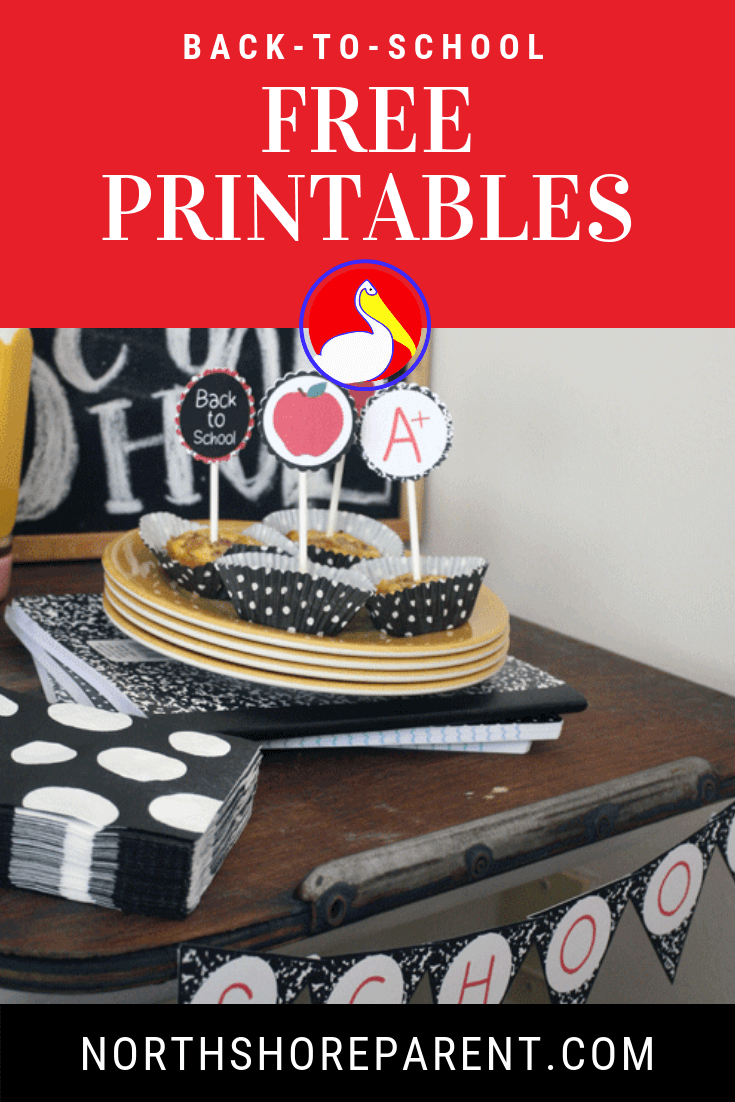 The following two tabs change content below.
Hi, I'm Katy. Mom to four sweet boys ages 10, 6, 6, and 5. It's a loud, messy, chaotic life. I love connecting with other parents and am so glad you stopped by today!