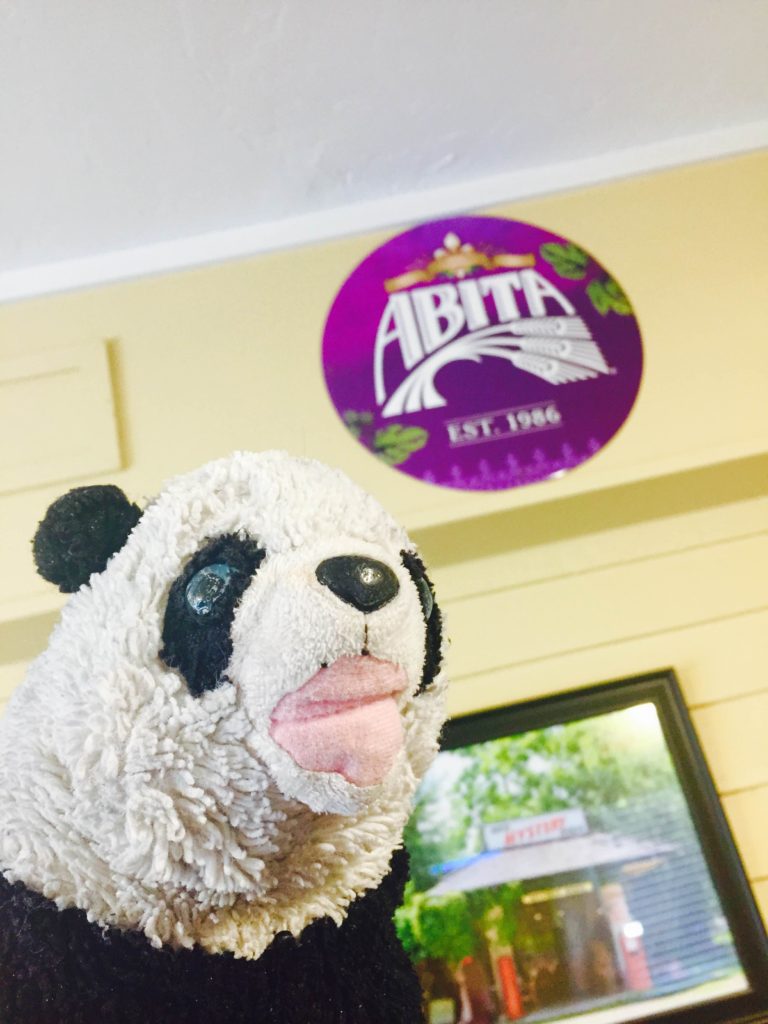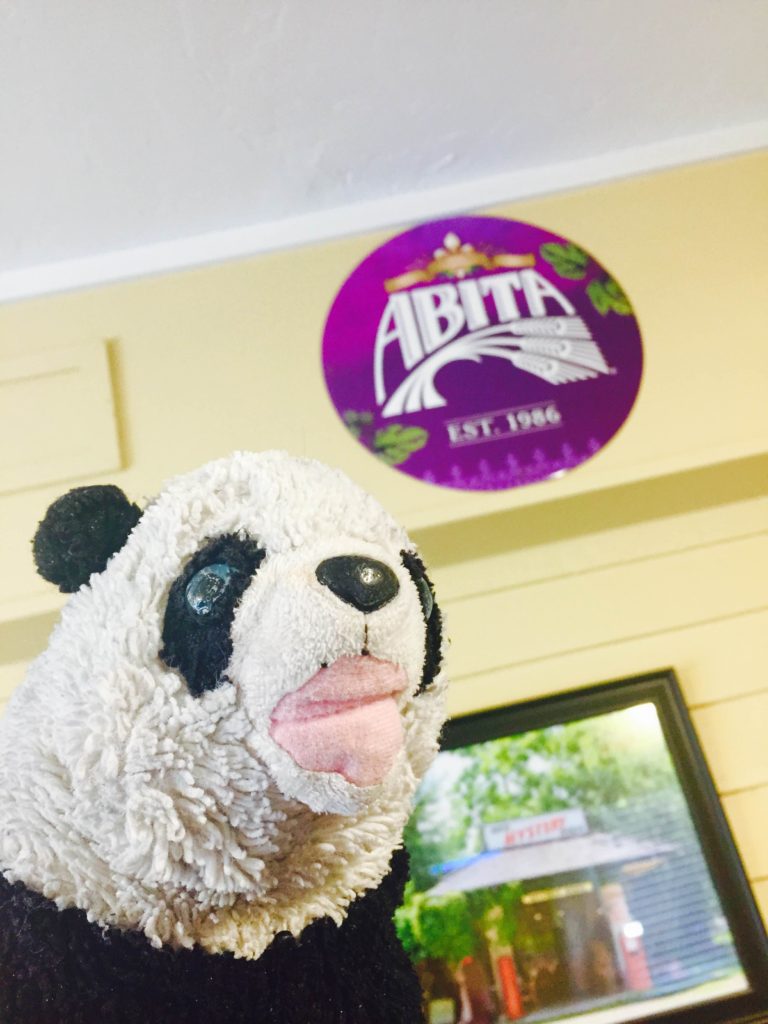 First stop, Abita Café. His eyes are bigger than his stomach… we are arguing over exactly what to order.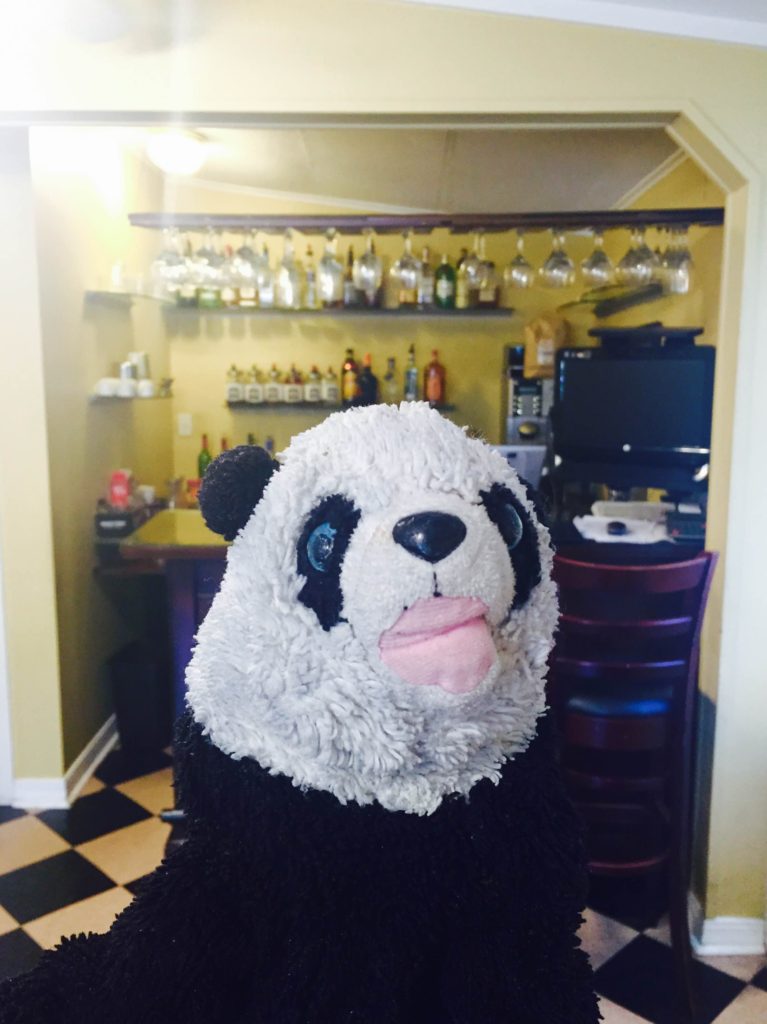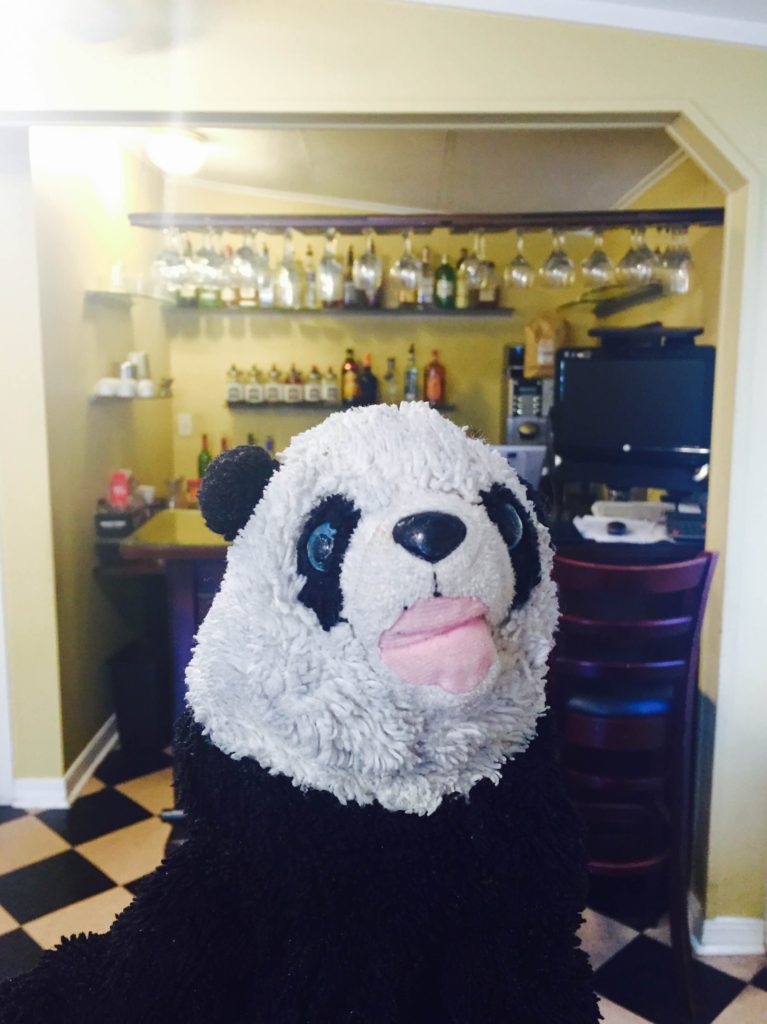 Bear says if the breakfast joint has a bar, he immediately rates it 5 stars on yelp. Mimosa anyone?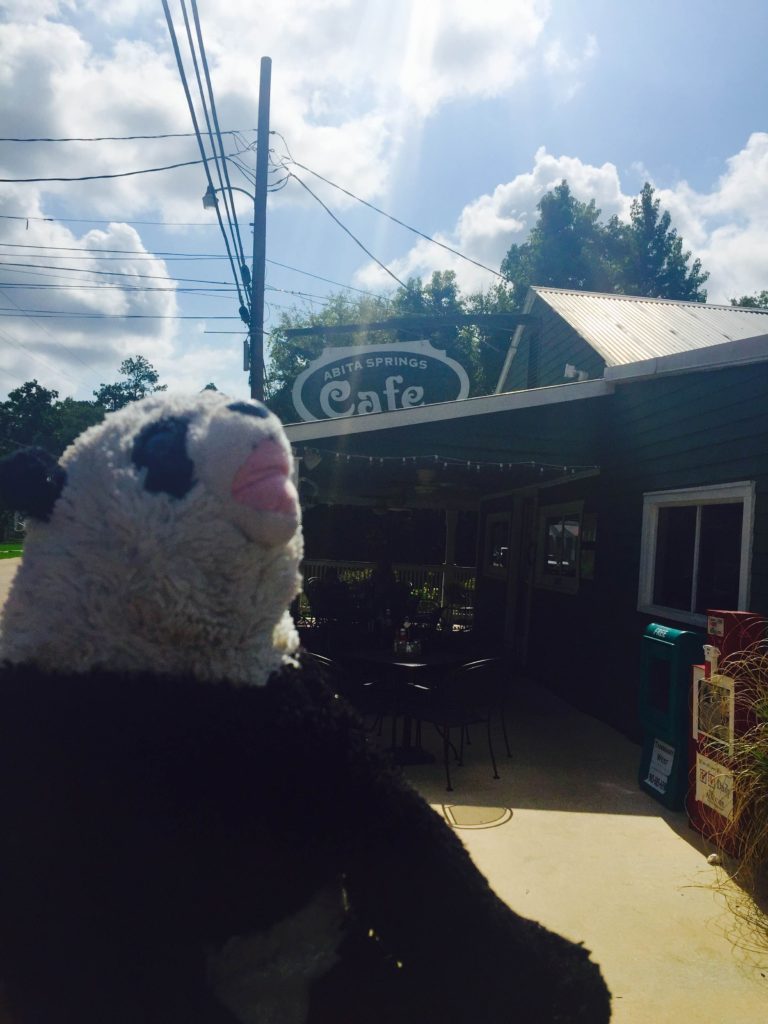 Bear is stuffed. Thanks for the hospitality and waffles Abita Cafe! We skipped the mimosas, but next time!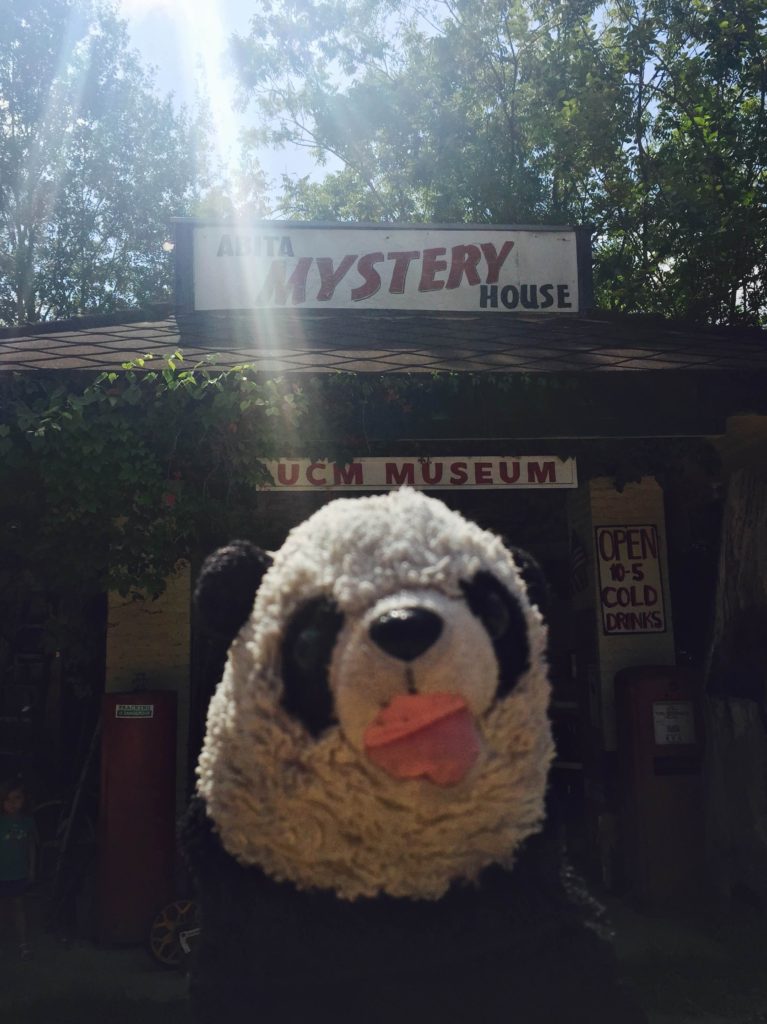 Bears a little spooked. He heard they mix and match creatures over here but he's braving it for the sake of story and adventure.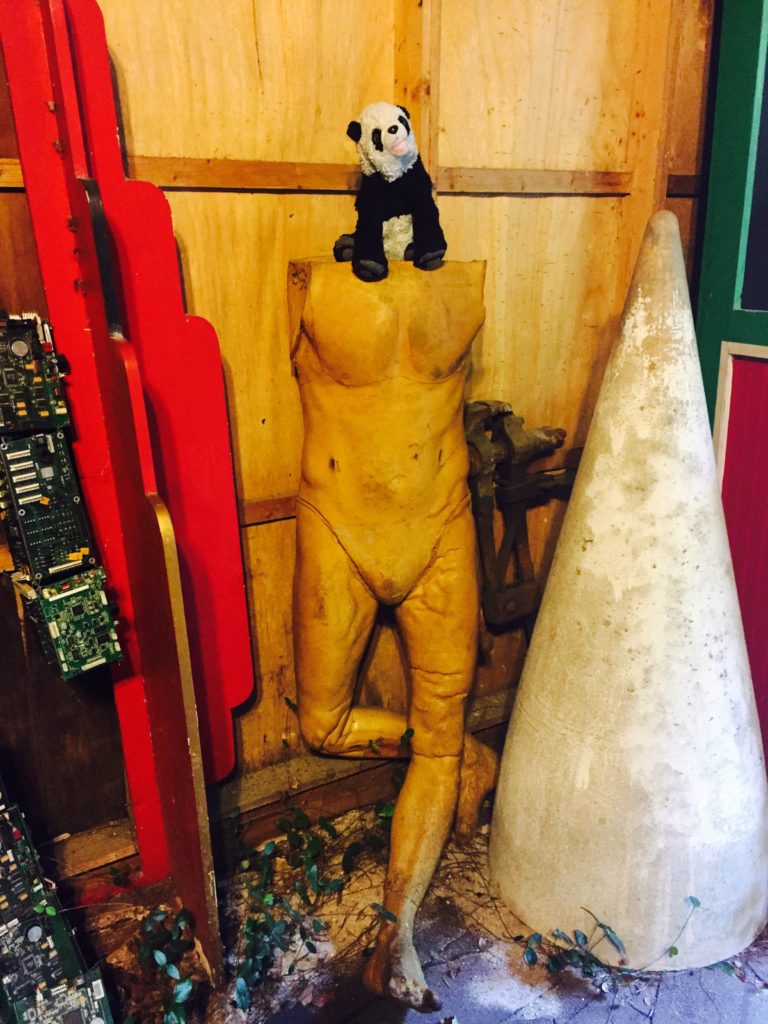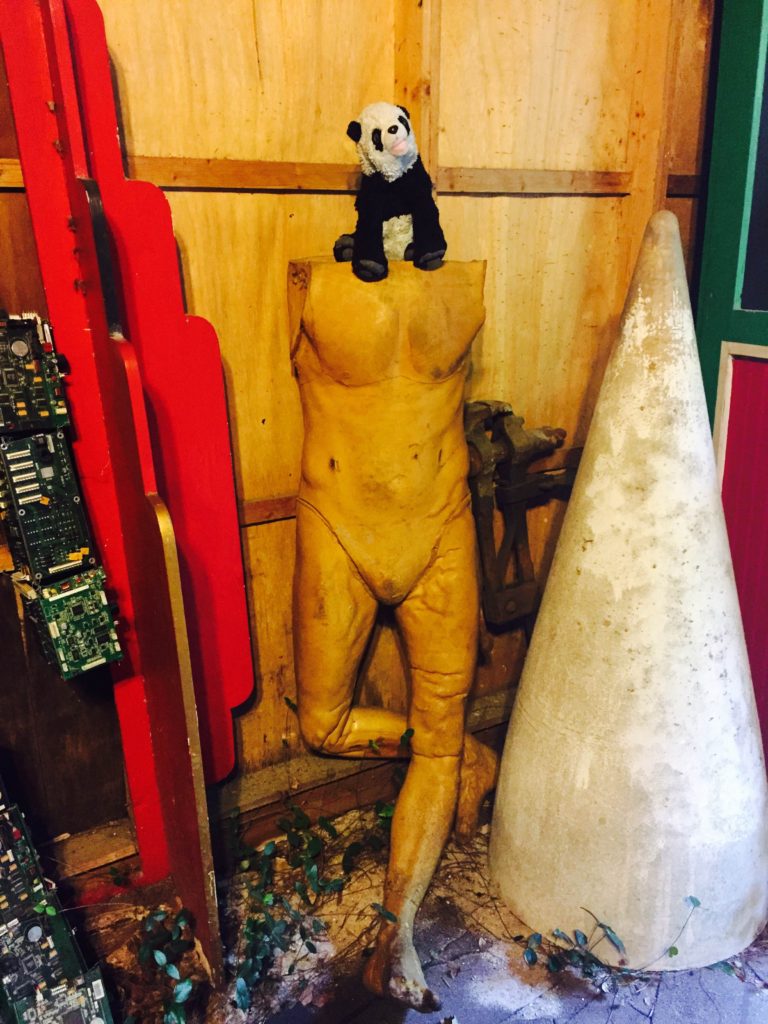 Bear says he's unsure of what to make of this place and maybe he should have had a drink at the Cafe first.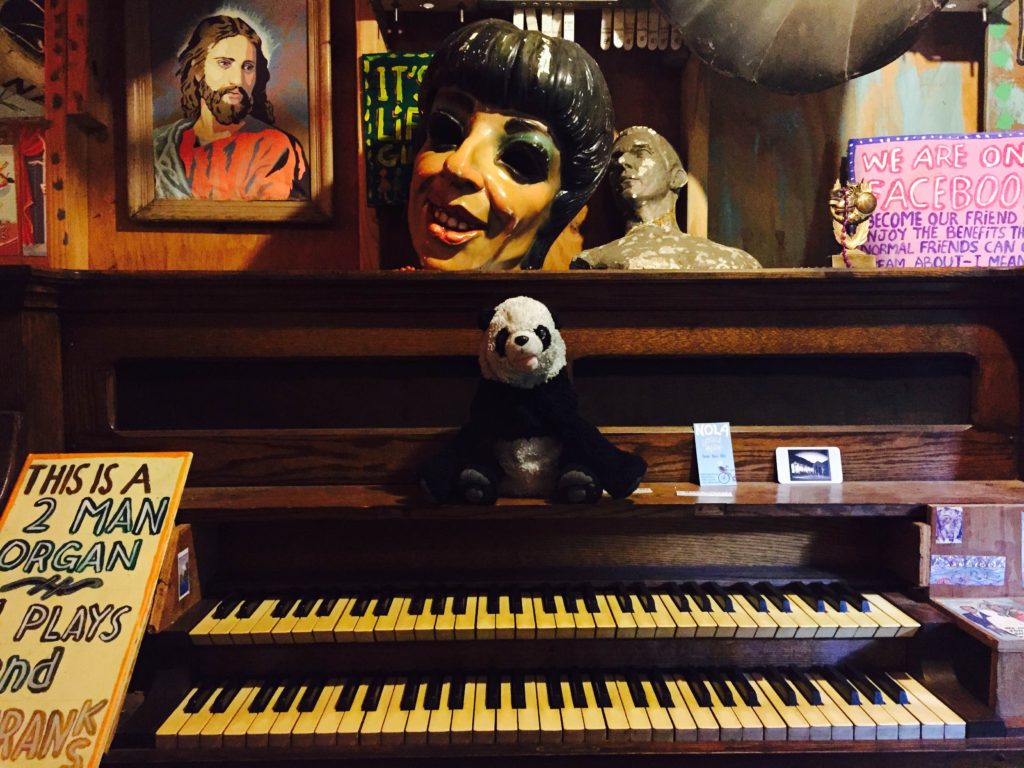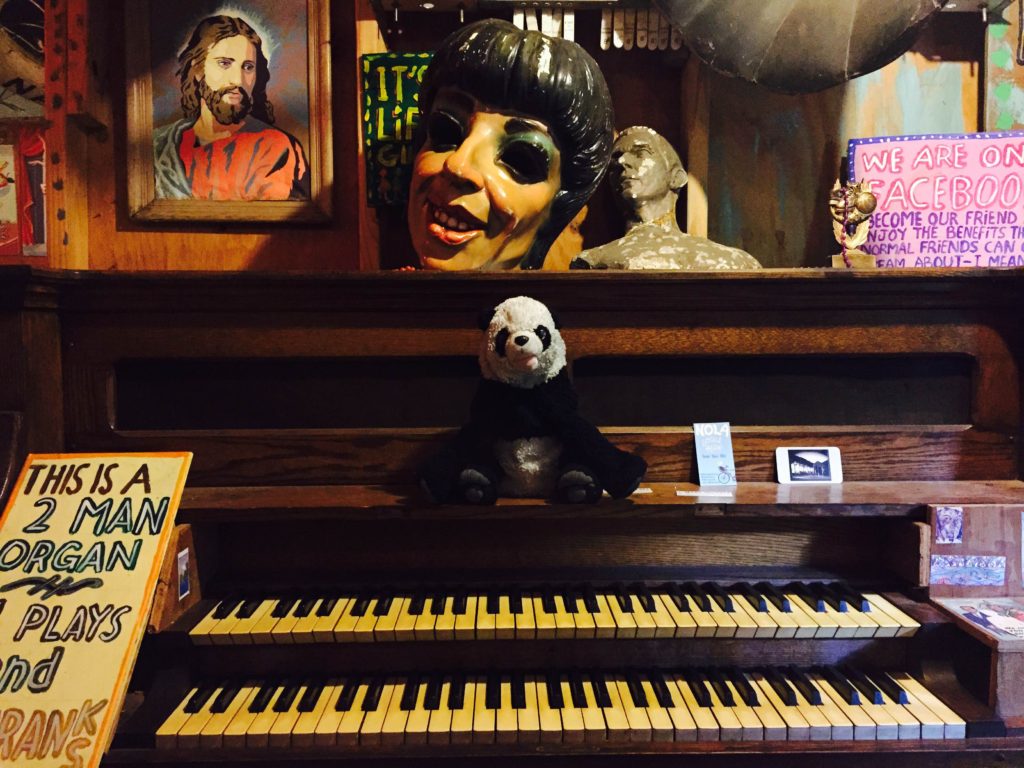 Who knew bear could play the heck out of the organ?! He says he is ok with this place again.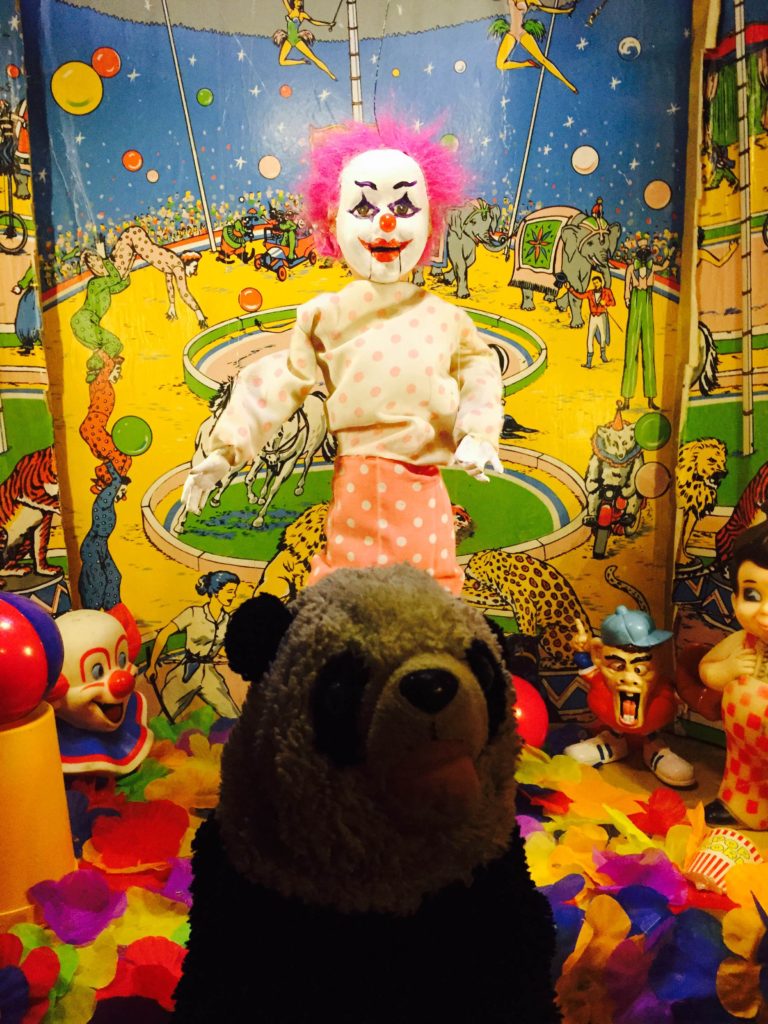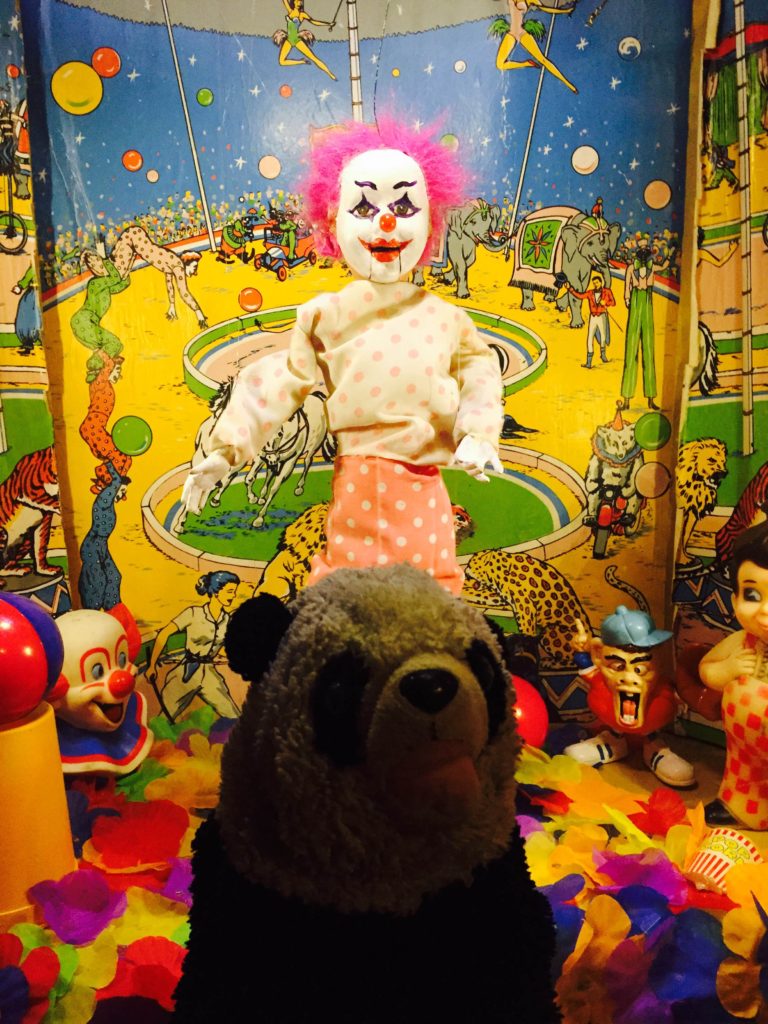 Bear got to dance with a clown, but he wants you to know it was a little weird.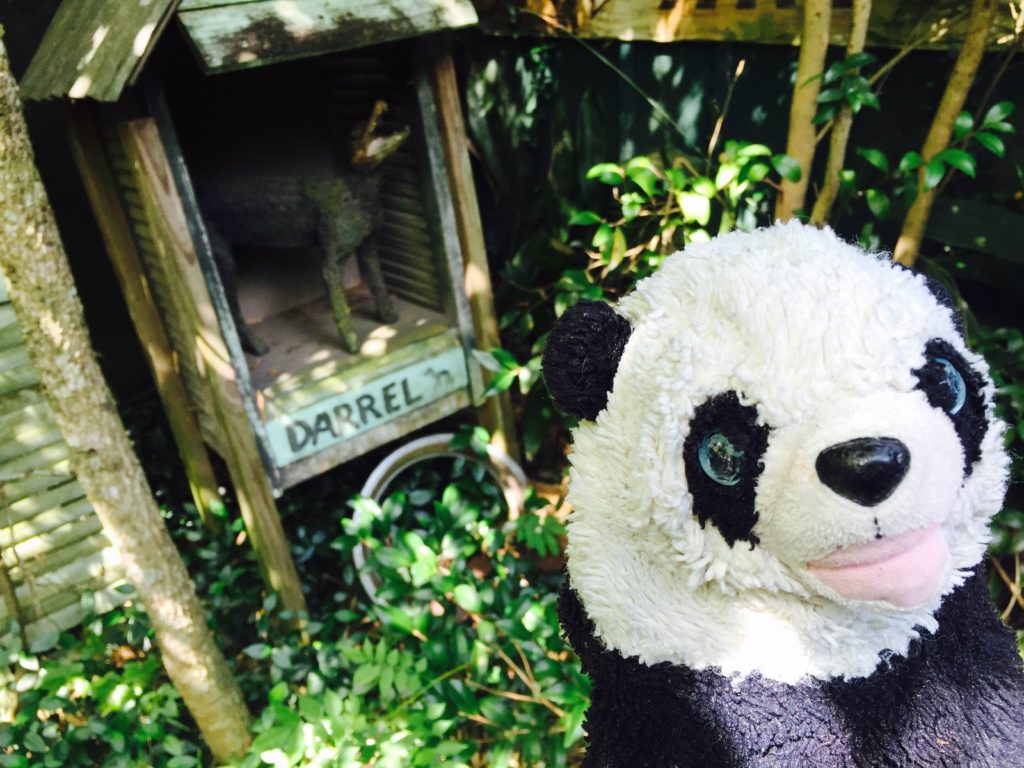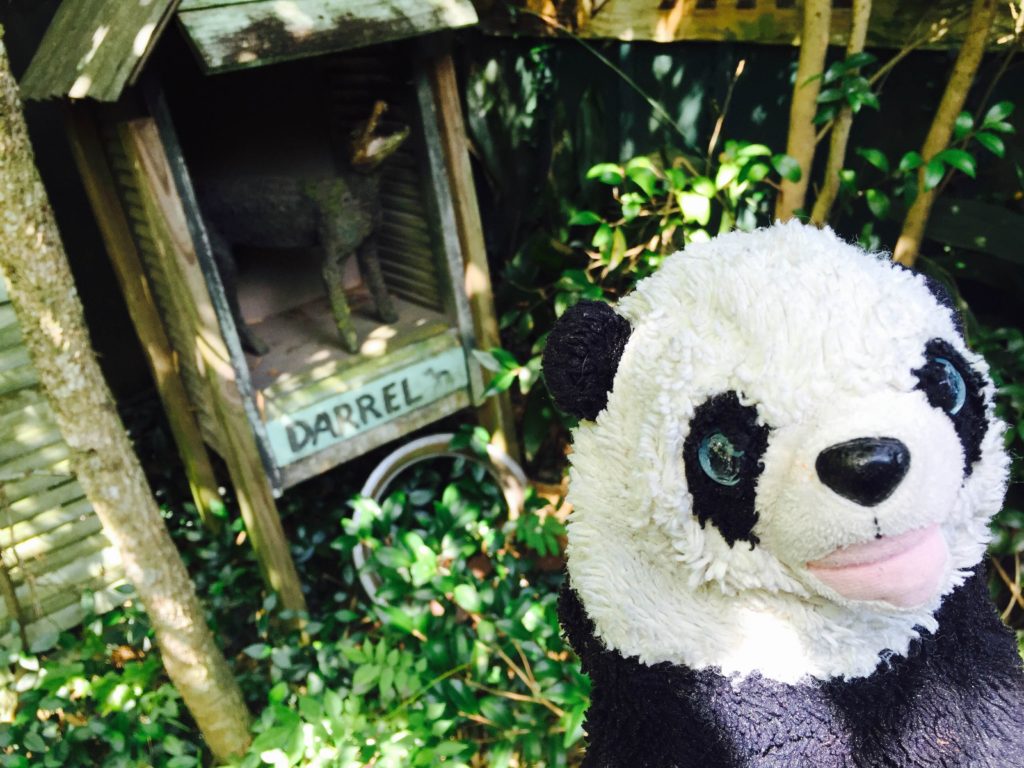 Back to freaking out. . .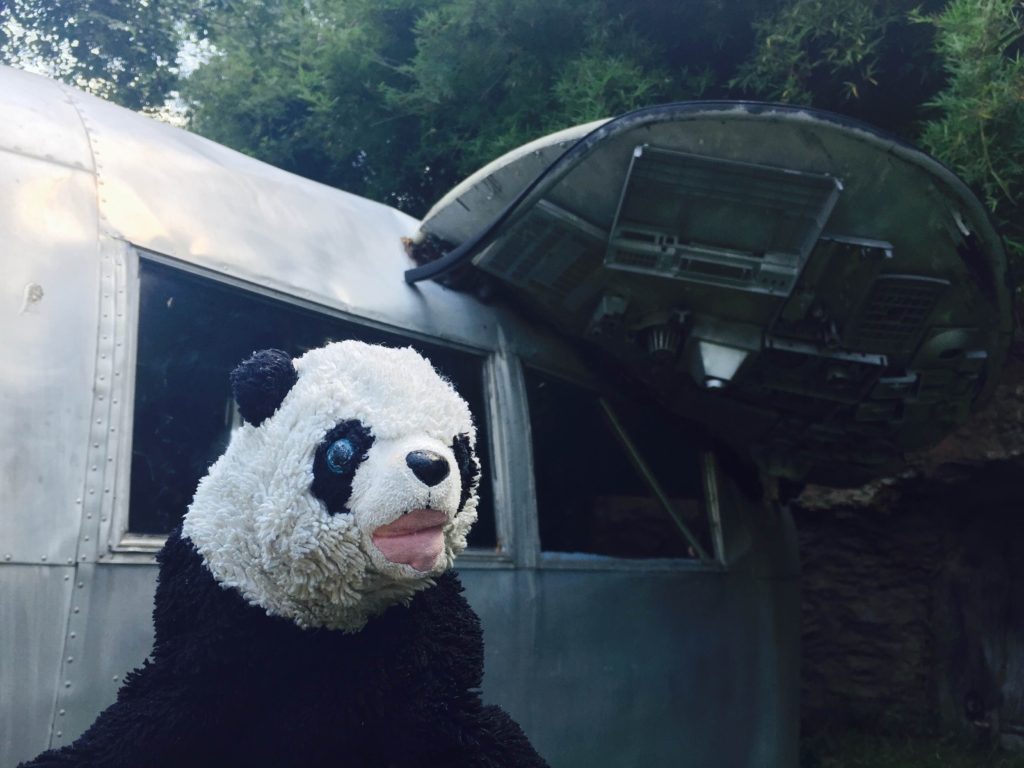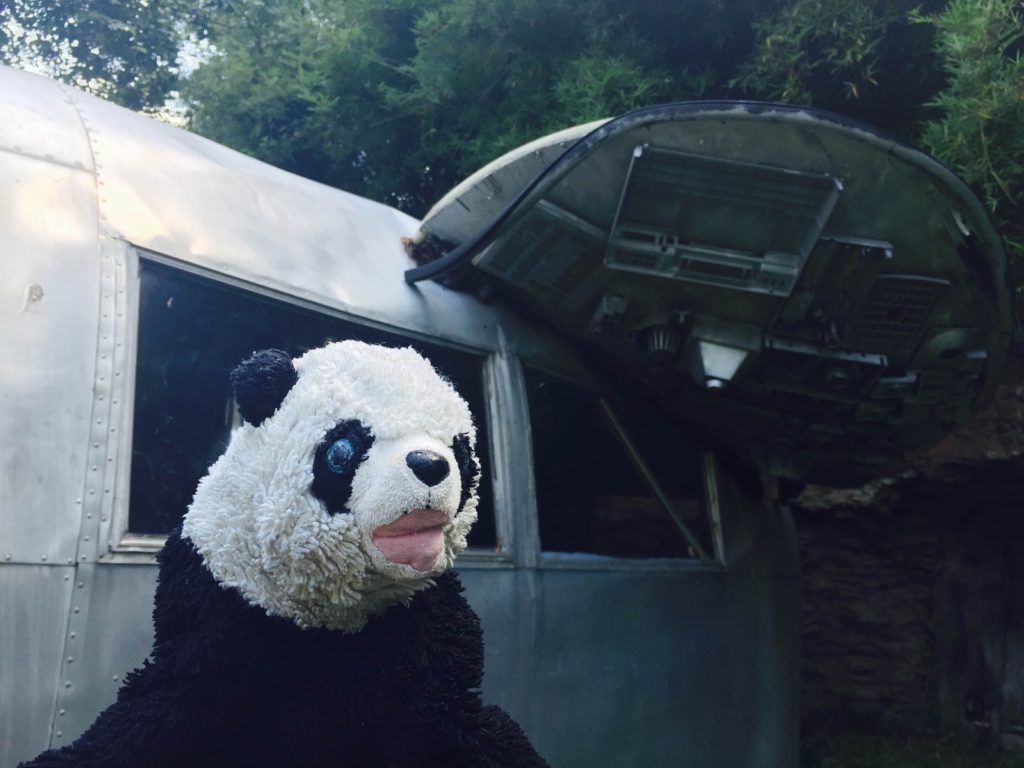 The spaceship explains a lot; maybe there are aliens on the Northshore. . .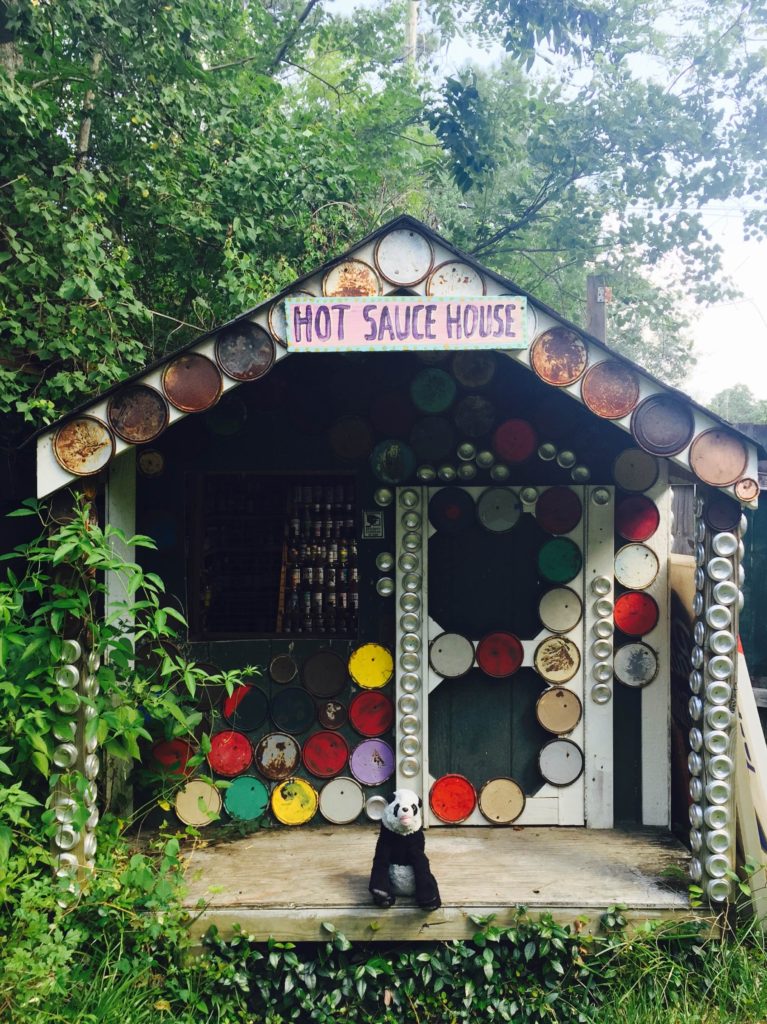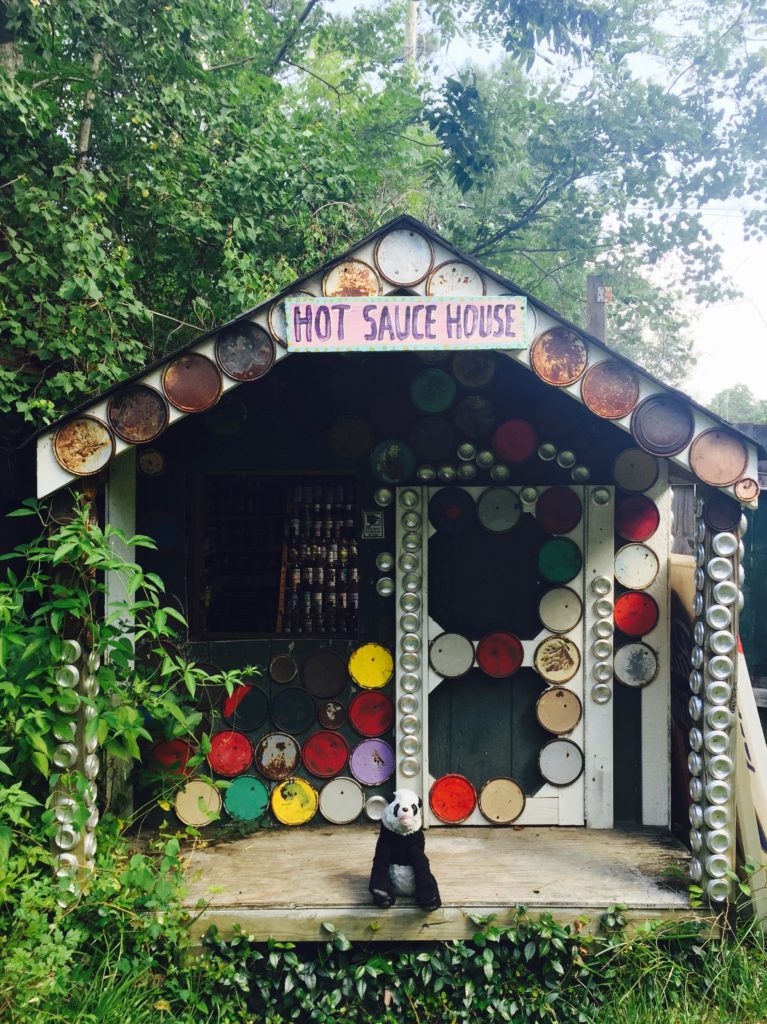 But there's a hot sauce house, so bear says he'll stay. For now at least. . .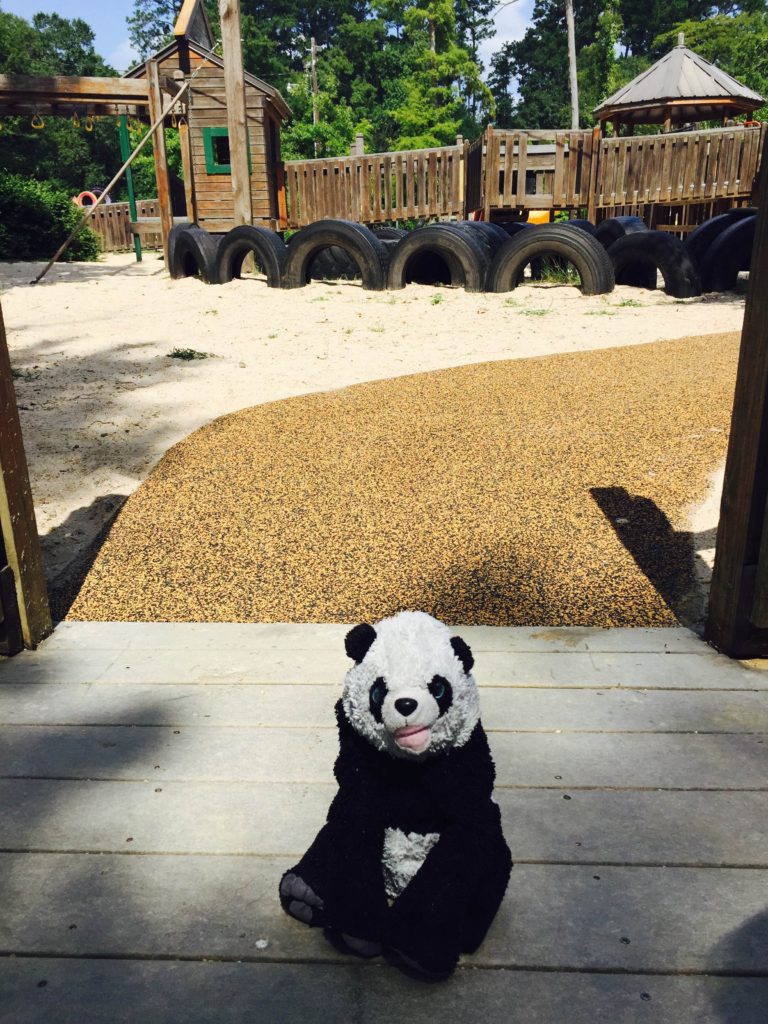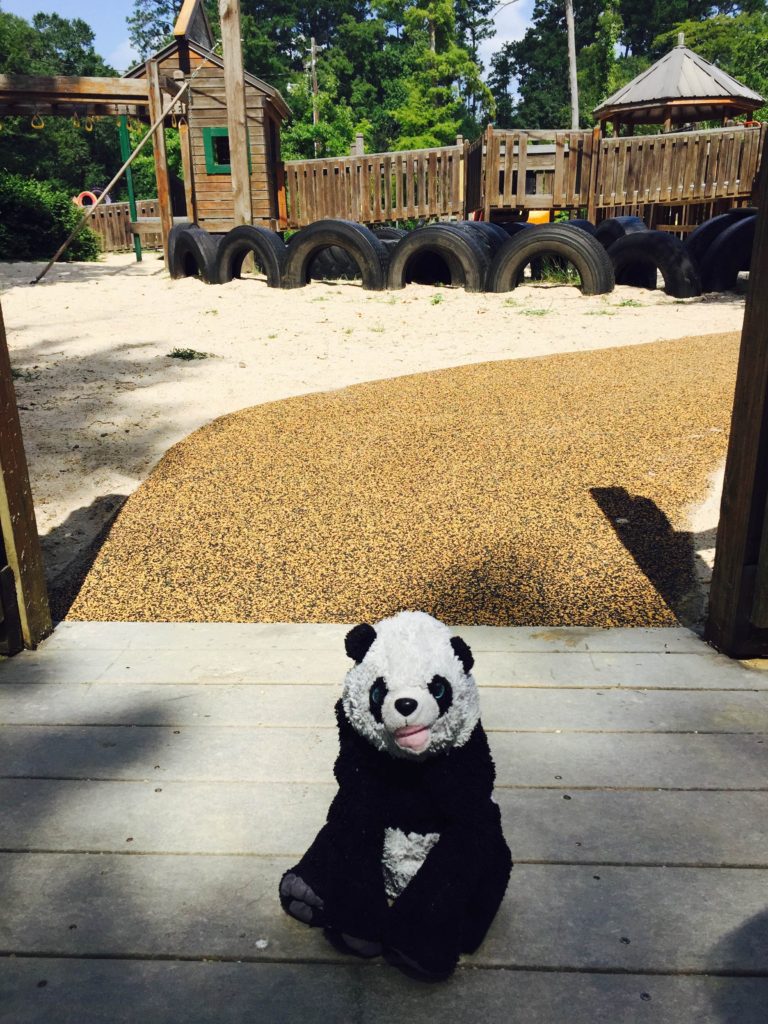 Bear has some friends in wheelchairs and he is really excited they can play at the park with him now! Way to go adding wheel chair access Abita Springs!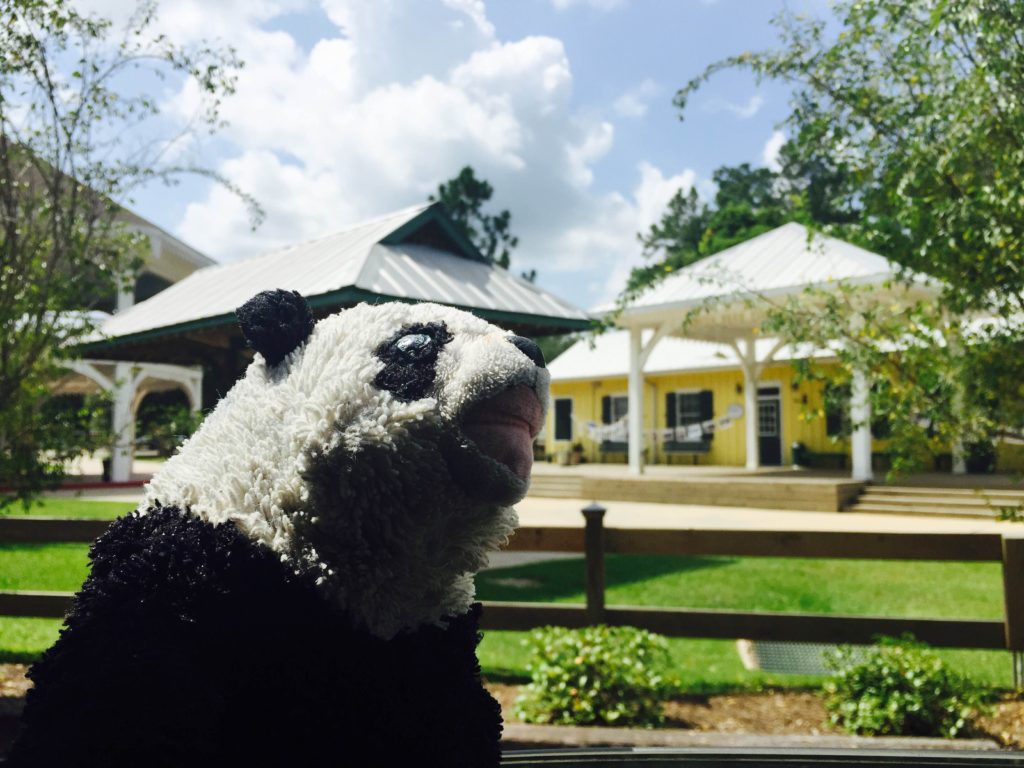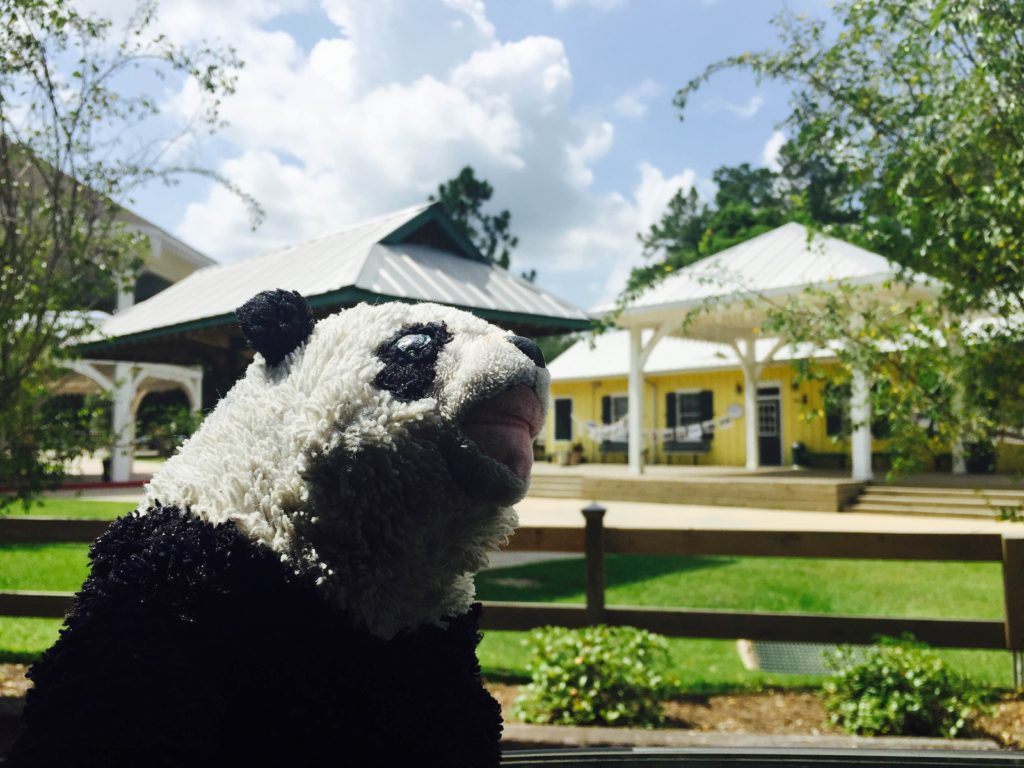 There's a pretty great photography exhibit up at the Abita Trailhead in honor of the 10 year anniversary of Katrina. Bear wasn't around for Katrina and still found it moving.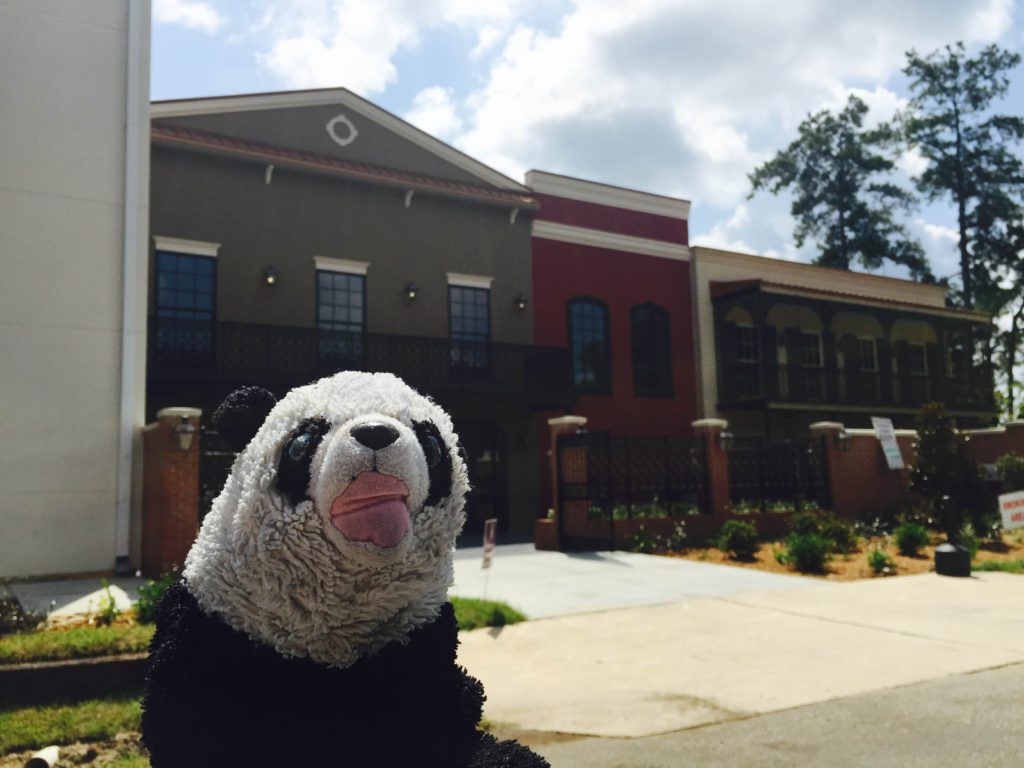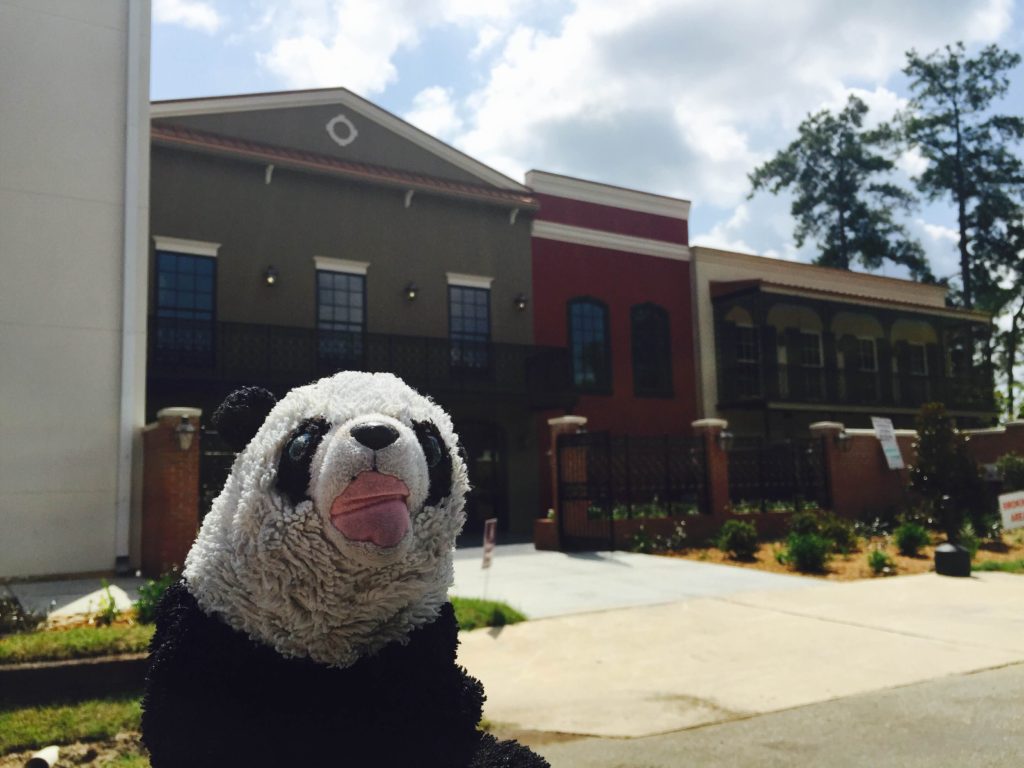 I told him they weren't open yet but he still wanted to check it out. Home of our delicious Abita Beer.
Thanks for the fun Abita, but it's almost bears nap time so we must go, but we will be back because there may not be a better small town on the Northshore.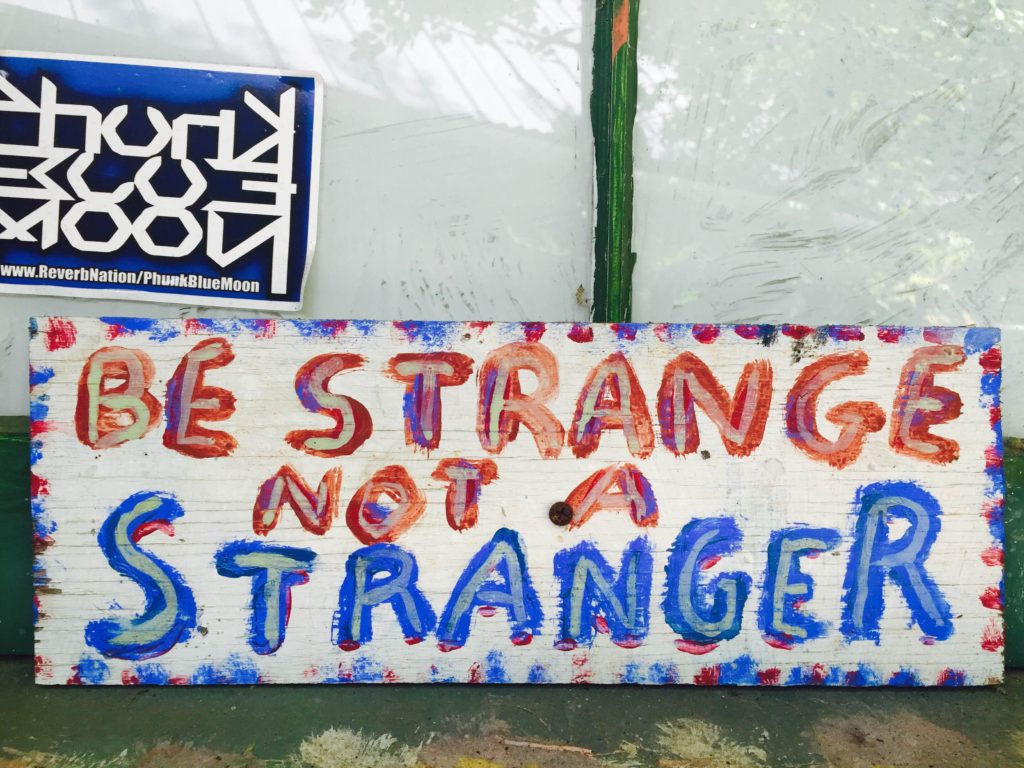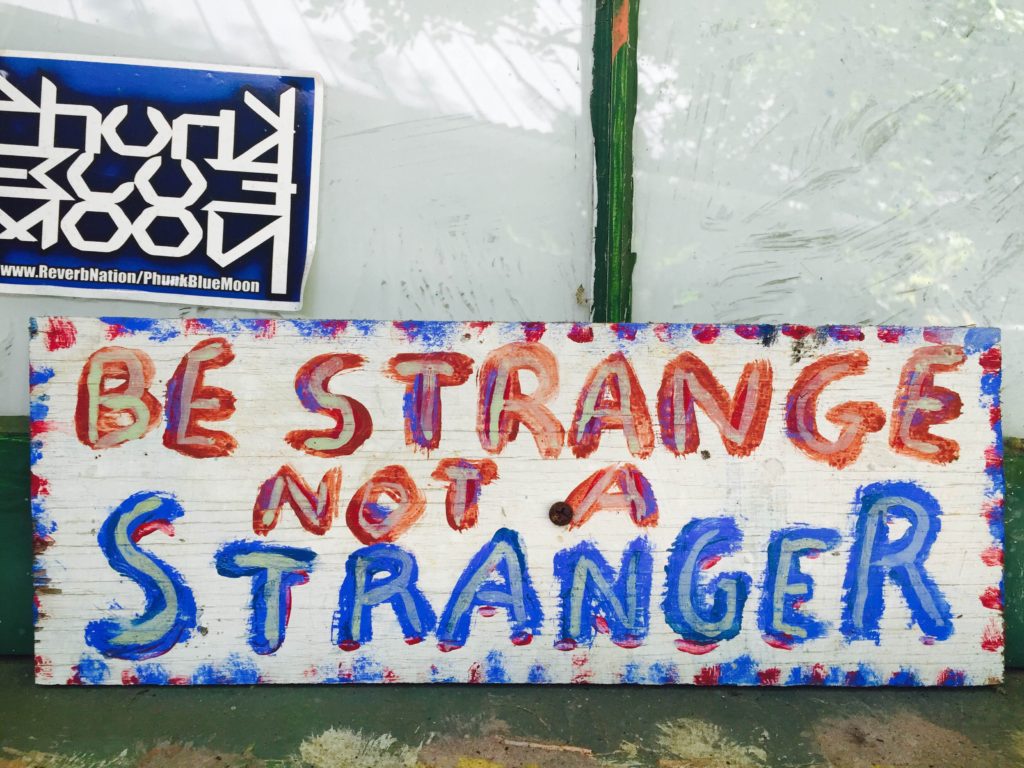 In true Abita fasion… be strange, not a stranger.
I think bear caught the travel bug, where else should he visit?
The following two tabs change content below.
I consider myself a Floridian New Orleanian, both places are home to me. I am a photographer, pre-school teacher and step mom. I collect antique cameras and love Disney World. You can usually find me by a pool or at the lakefront on a sunny day and probably playing WWOZ in the background.