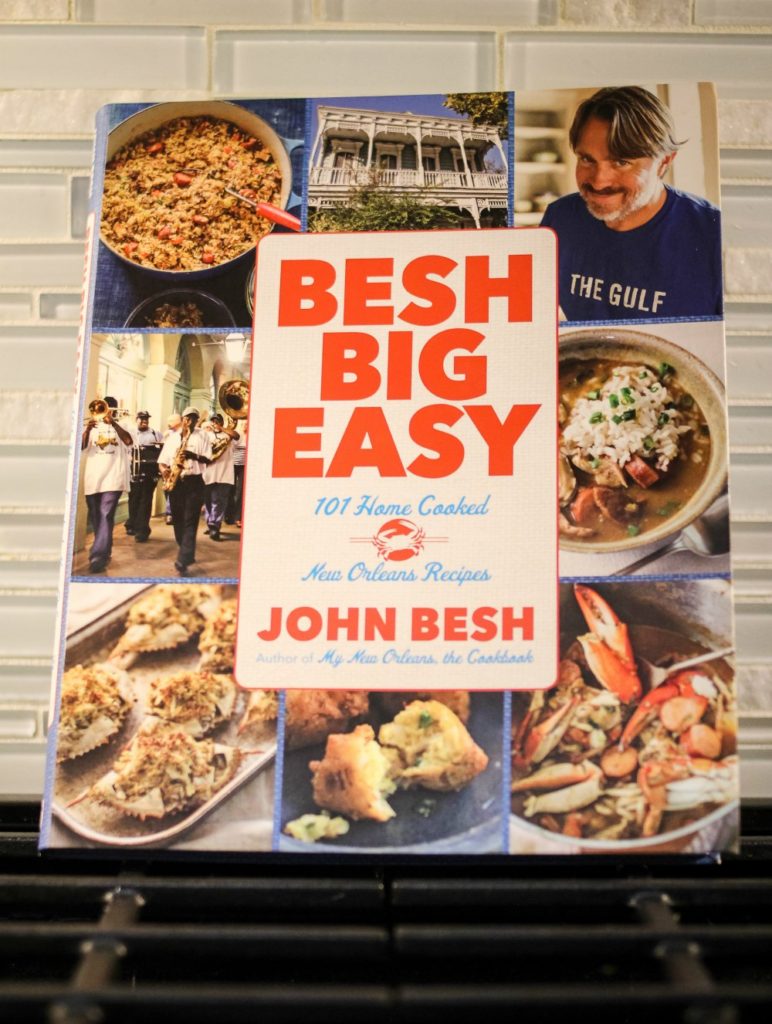 In November, I had the privilege of attending the honey harvest at La Provence restaurant, owned by Slidell native Chef John Besh. In talking with the lovely team out there, I learned that Chef Besh had written a new cookbook called Besh Big Easy, featuring 101 home cooked New Orleans recipes.
I'm a bit of a local cookbook fan girl; In my collection, I have all of Chef Besh's other books, so you can imagine how excited I was when I was given the opportunity to review his new book for our readers. The previous books are large, beautiful hardback volumes with dust jackets, so pretty that when I make a recipe from one of those books, I snap a photo on my phone so I don't dare risk getting it messy. Besh Big Easy, however, is more casual; it's smaller, and more of a paperback style, giving a nod to the more casual, homestyle recipes found within. In his foreward, Chef Besh even says that the book is meant to be used, meant to get dirty, and meant to be in your kitchen. And, with as many mouth-watering recipes are packed into about 200 pages, that's a pretty easy thing to do.
Though more informal than it's predecessors, Besh Big Easy is just as serious about food as the other books, and still features gorgeous photography of both the food and local landmarks. Divided into sections that include appetizers, soups, and with whole chapters devoted to Louisiana staples like gumbo, jambalaya and seafood, this book is full of easy, everyday recipes that use fresh, local ingredients. My list of recipes to try is a mile long, and that's not including trying Chef Besh's version of some of my own family favorites like stuffed peppers and bread pudding.
Besh Big Easy isn't just pretty pictures of food and to die for recipes; it's filled with anecdotes of family and friends and life in South Louisiana. As food is so intertwined with our family life and culture, it's very fitting that this book isn't simply a how-to manual as much as it is a story of sharing food with loved ones in the unique way we do down here. What better way, then, to celebrate this book that's all about food to be shared with friends and family, than with a giveaway of a signed copy to one of our readers? Fill out the Google form below and, in one week, we'll choose a winner. Best of luck!
The following two tabs change content below.
Aimee
Hi, I'm Aimée, the Special Projects Coordinator for Northshore Parent. If there's a fun giveaway, a kids' clothing review, or a special event, there's a good chance that I'm responsible. I'm a lifelong resident of St. Tammany (except for time at LSU for undergrad and law school) and a mom to 3 little ones, ages 6, 6 (yes, they are twins, and no, they are not identical) and 2. Thanks for reading Northshore Parent and being a part of our community.