It's the perfect time of year for strawberries! Despite the nasty weather, I have spotted some produce stands carrying Louisiana strawberries, and of course, the fantastic, FREE Ponchatoula Strawberry Festival is this weekend.
Today we have a fantastic recipe for potlucks or family parties. It comes together quickly, but it looks like you spent all day slaving away.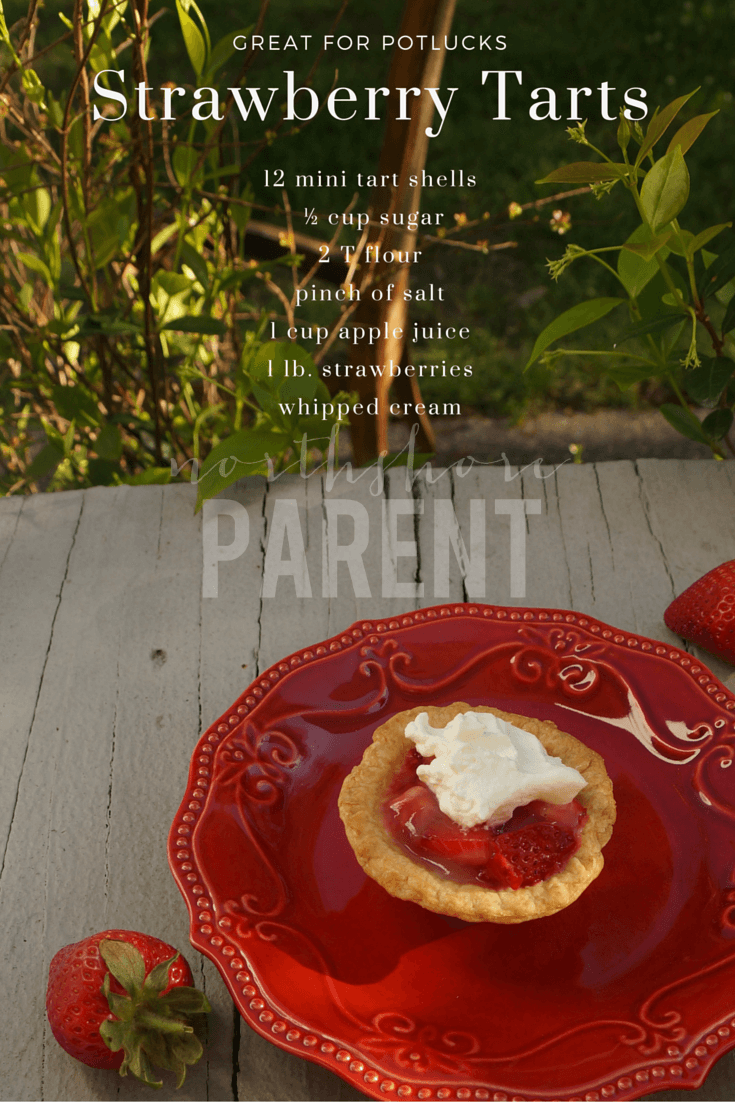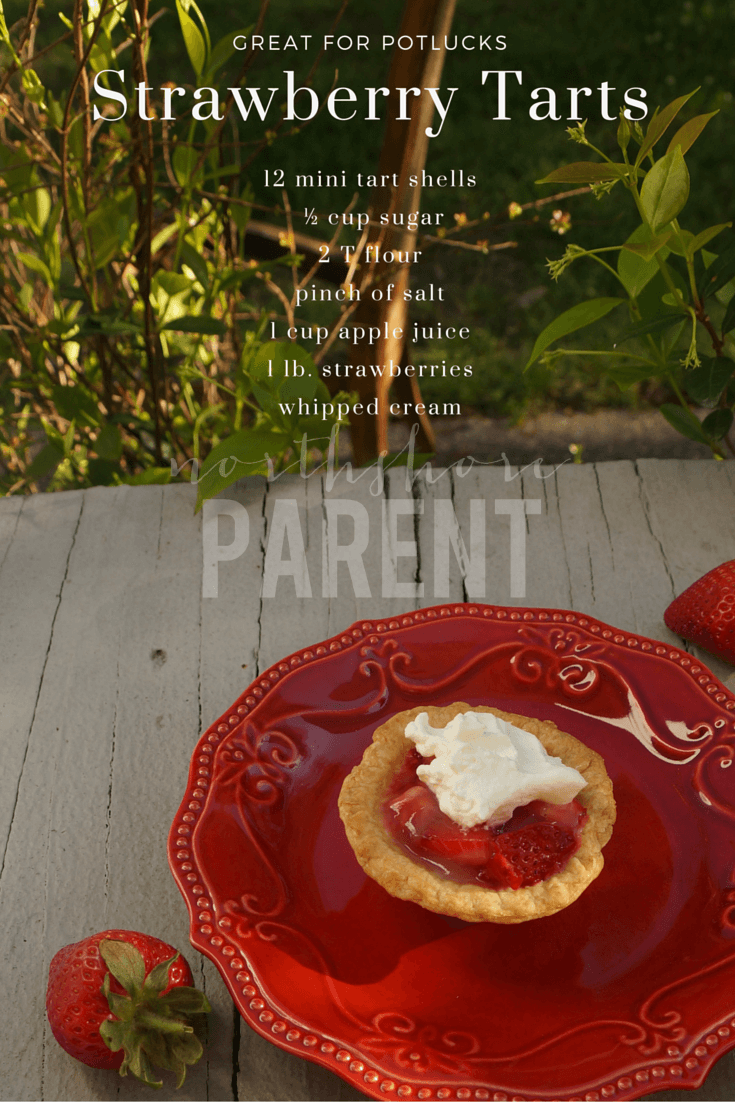 Ingredients
12 mini frozen tart shells, baked at 325 for about 20 minutes. Allow to cool completely before adding the berries.
1/2 cup of sugar
2 tbs of flour
pinch of salt
1 cup of apple juice
1 lb of strawberries, hulled and sliced *Tip: use a drinking straw to hull the berries. Slice off the green top and press the straw through the middle of the berry to remove the hull.
Instructions
To make glaze: Blend the sugar, flour, and salt; stir in apple juice. Cook over medium heat, stirring constantly until smooth and thick (about 4-5 minutes). Allow to cool for 10 minutes.
Brush a small quantity of the glaze over the bottoms of the tart shells. Arrange strawberries over the glaze. Spoon remaining glaze carefully over the berries, covering them well. Chill for 2 to 4 hours. Serve garnished with whipped cream.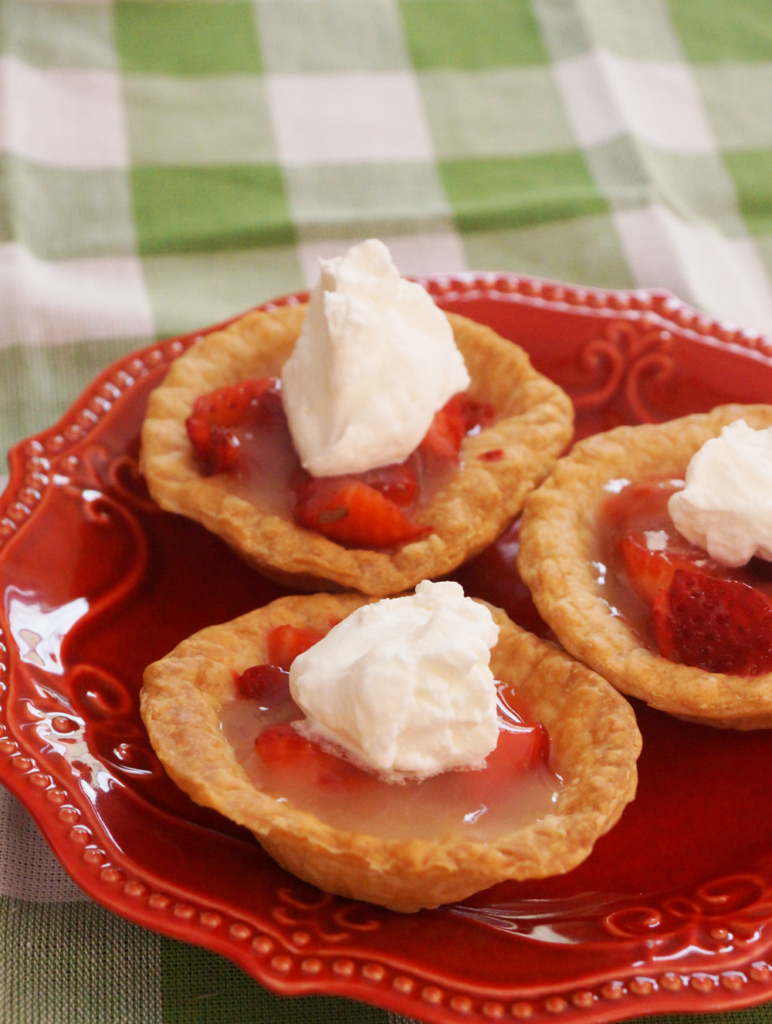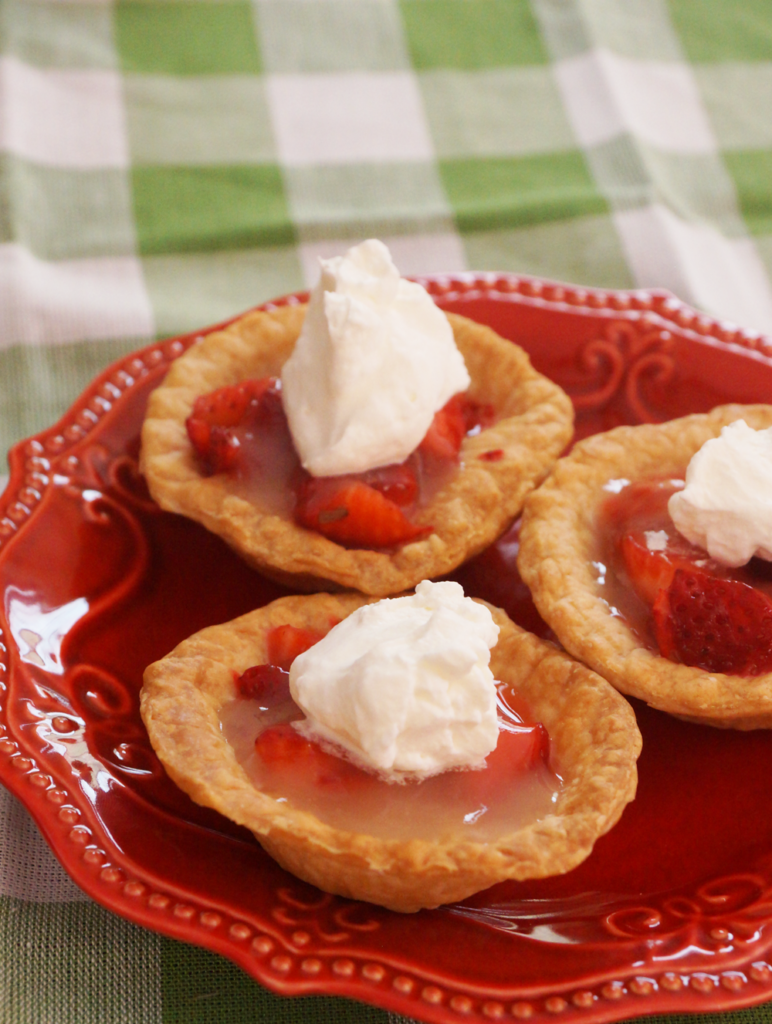 The following two tabs change content below.
Melissa
I am a stay at home mom to two little girls who keep me running. I also care for my elderly grandmother full time. I'm a fan of fitness, mainly because I'm an even bigger fan of cooking and eating. When I'm not busy juggling other people's busy schedules, I can usually be found with my nose in a book or conducting bold experiments in my kitchen, some of which are quite tasty.