People have certain ideas about New Orleans: they love its historic homes, its gourmet food, and its legendary night life. It's a pretty great place–I admit it. What most people don't know about New Orleans besides us locals is just how family-friendly it is. A large portion of the food, fun, and music is consumed not just by adults, but by children of all ages. I blame the Cajun influence, but someone else could easily blame the Irish or the Italians. In New Orleans children are welcome just about everywhere (not that I'd recommend taking them for a stroll down Bourbon, but that's me–do as you please).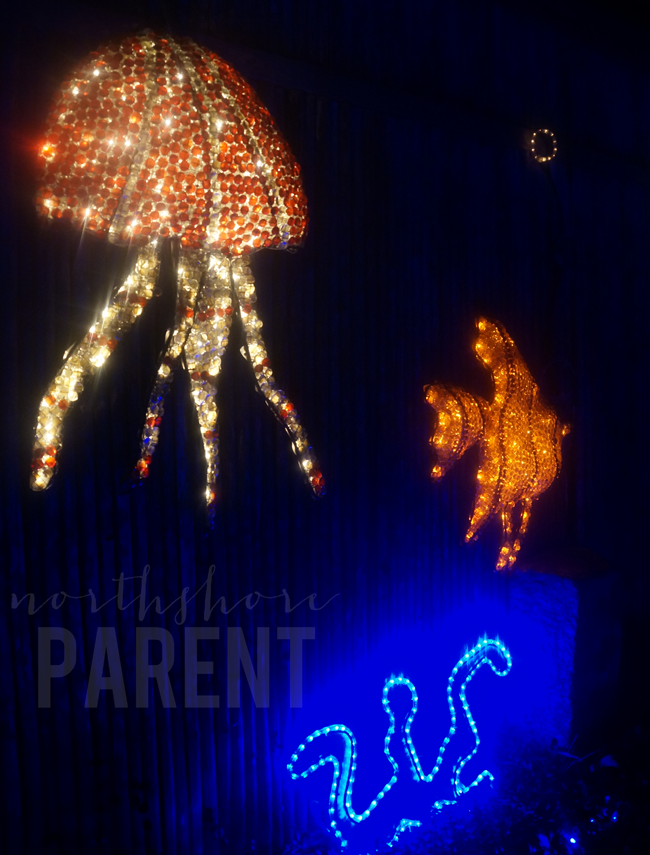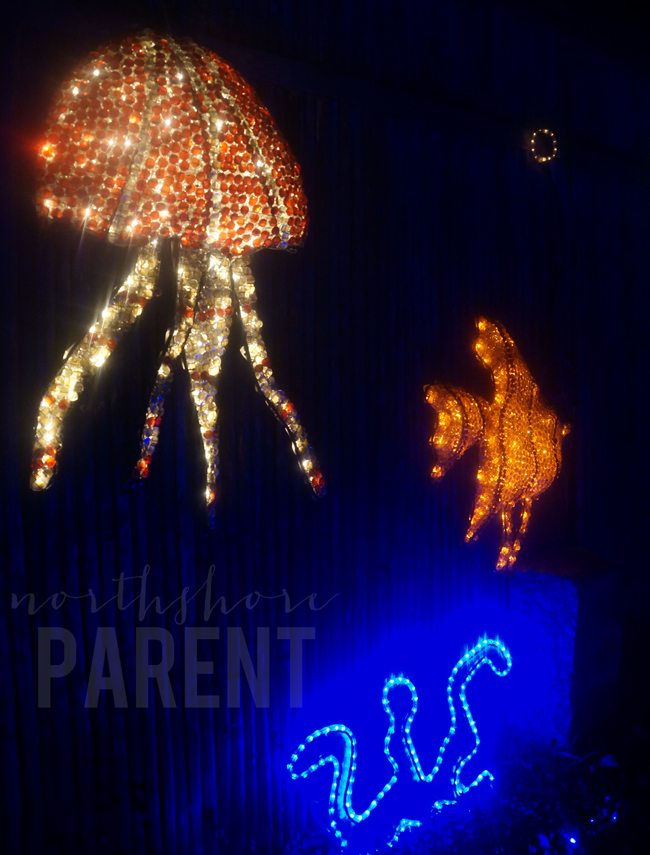 Christmastime is a really great time of year for our city even though a lot of people don't know it. There are tons of amazing things to do at this time of year–parties, teas, festivals, and more. The weather is usually pretty warm (I've done many a Christmas in shorts) and it's not as crowded as the fall and spring. One of the best things about Christmas in New Orleans is Celebration in the Oaks–a huge light-display that extends throughout the 25 acres that make up New Orleans City Park.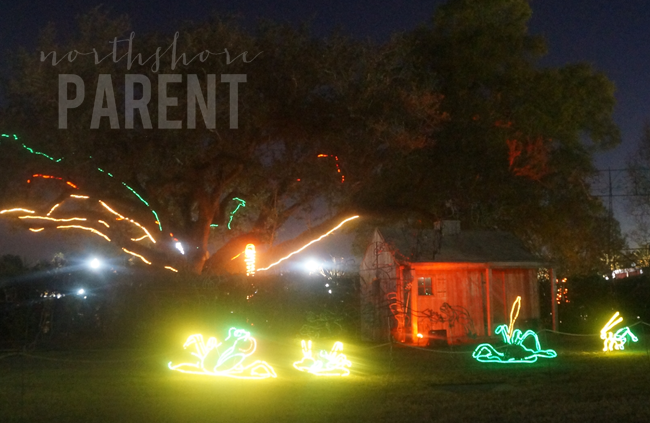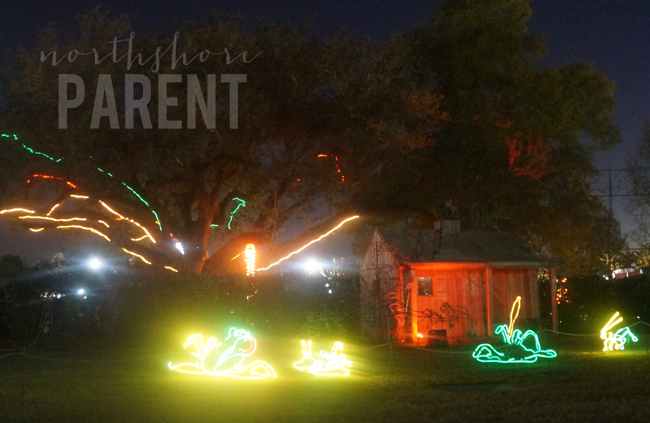 I remember my first trip to Celebration in the Oaks, it was the first year of the event, and my school had sponsored a Christmas tree. I could not tell you what our tree's theme was–space maybe?–but I remember carefully looking at each and every one until I found the one sponsored by OUR school. They tell me that these days all the trees are sponsored by March. March!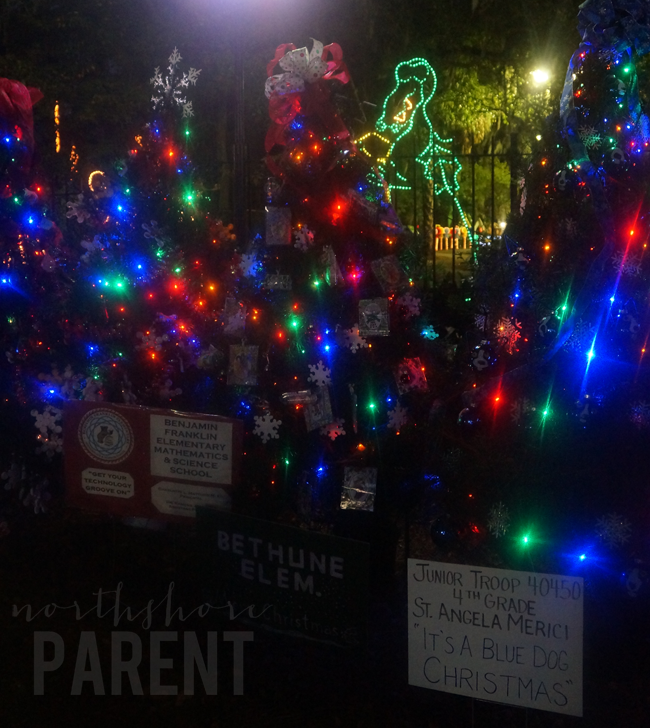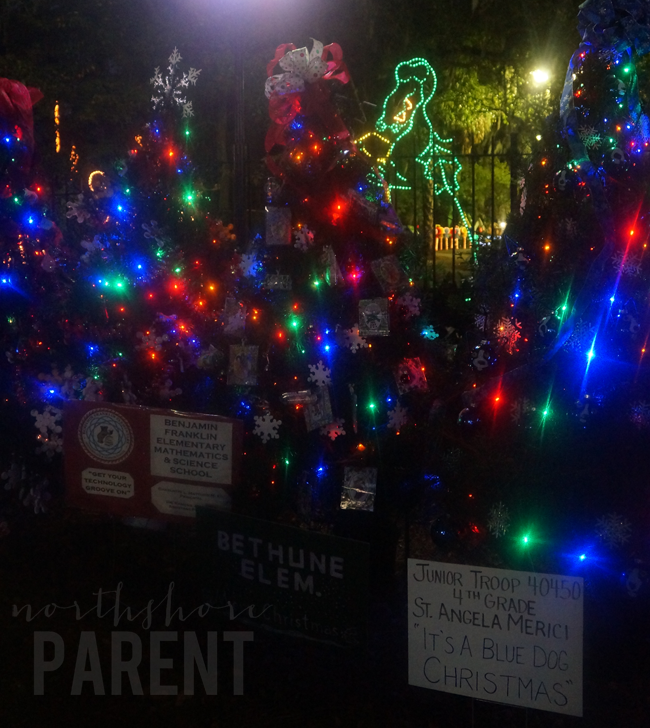 We visited Celebration many of the following years–it was definitely a tradition for us. I remember patiently waiting in the car with my parents and brother while listening to the brand-new Bart Simpson tape by brother had received from Santa. I remember being amazed as it grew bigger and bigger each year. I think most kids who grew up in New Orleans have at least a few memories of visiting the park at Christmastime.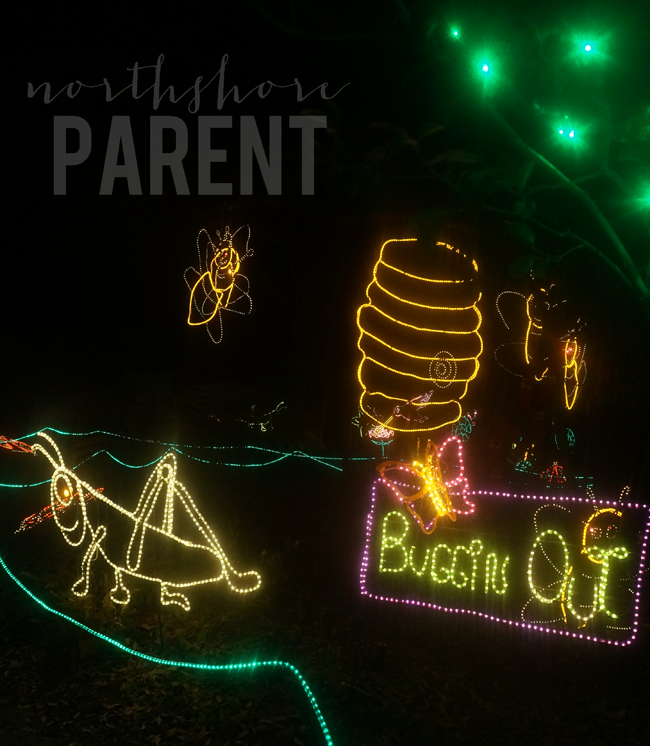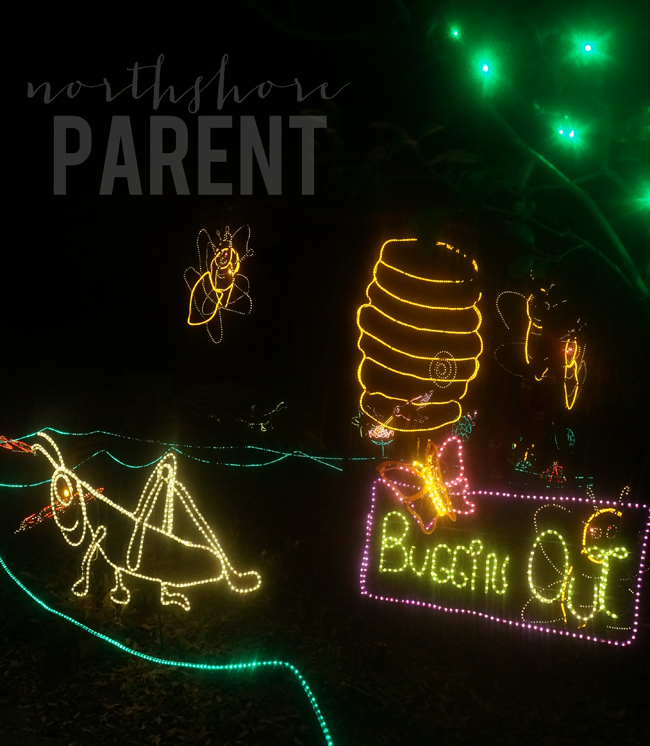 I recently returned to the park as an adult.
The park is still breathtaking. Everywhere you look there are beautiful, themed lighted displays. There's the snow drop tree that stops you in your tracks. There are benches where you can listen to the Cajun Night Before Christmas while see it illustrated in lights. There are delightful miniature trains and carnival rides. There are a million lights. Megan, who set up the tour, had to keep herding us along because you can't help but stop and stare at all the gorgeous vistas they have planned for visitors. In addition to the light displays there are also carnival rides, food, and all of Story Land for the kids to play in.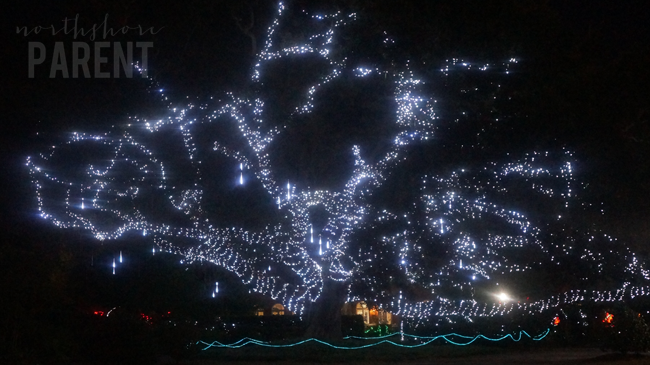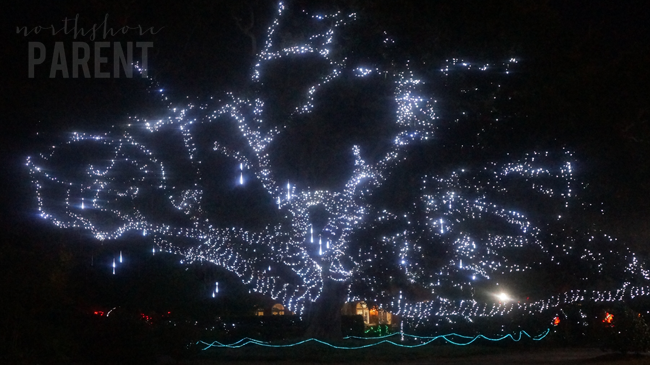 At the end of my official tour, I met up with a friend of mine from high school and her family. She lives in Georgia now, but was in town visiting her mom and a trip to City Park was in order. We stood by the miniature trains while the kids ran back and forth striking goofy poses and exclaiming over the cars on the track. I won't be surprised if one day they're telling their kids about their own first trips to Celebration.
A trip to New Orleans is always a unique experience. Taking your kids to Celebration in the Oaks promises to be a highlight of the holiday season whether you're just driving across the lake or coming in from even further. It's a tradition the whole family can enjoy for many years.
The following two tabs change content below.
Hi, I'm Katy. Mom to four sweet boys ages 10, 6, 6, and 5. It's a loud, messy, chaotic life. I love connecting with other parents and am so glad you stopped by today!