My oldest son's birthday is in the middle of December, which always presents a challenge. My house is decked out for Christmas, and everyone's calendar is jam packed, but I want to make time to celebrate his birthday each year. Last year we had a Charlie Brown birthday party, which worked out great. My son loves Peanuts, and I incorporated a few things from a Charlie Brown Christmas as well. He loved it!
I bought a cheap wooden "B" at Hobby Lobby, painted it, and added a ribbon. My son loved it so much it now hangs on his bedroom door!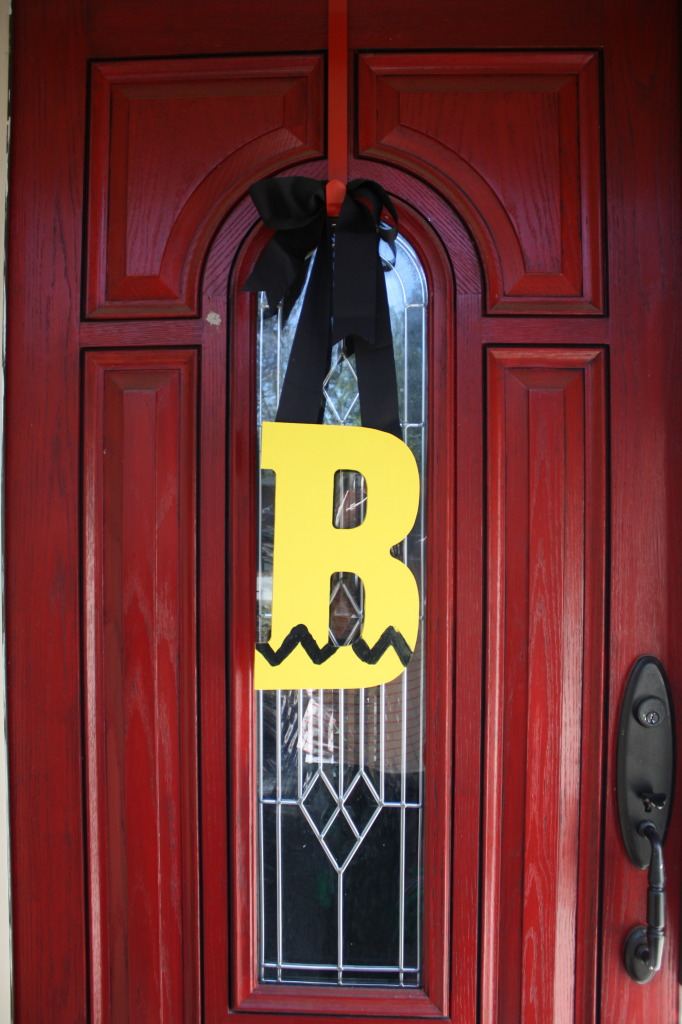 I had a LOT of fun coming up with the menu for the party. Everything had a clever little name, like Boiled Peanuts Gang or Snoopy's Puppy Chow. I bought the little Charlie Brown Christmas tree on Amazon to use as the centerpiece and some vintage comic books off eBay to decorate with. I later put the books aside for my son to have when he's old enough to enjoy and appreciate them!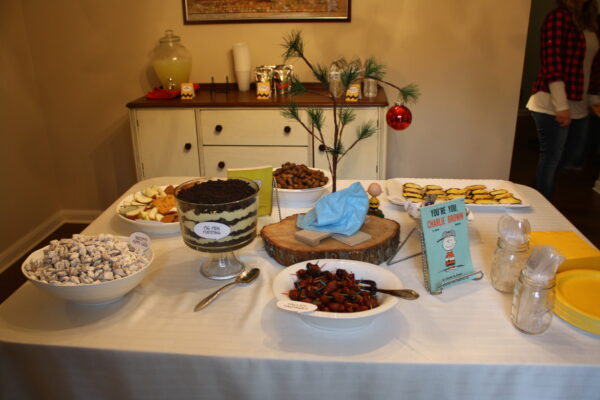 I decorated with more books and my son's toys! Easy peasy! He's loved Charlie Brown since he was really little, so we had plenty of stuff. We also showed Charlie Brown Christmas on TV for the kids to watch. It was rainy day, so everyone was inside. Not the way I'd planned it, but it worked out fine!
I hate that this is a blurry shot, but I loved my favors and wanted to include them. I made Charlie Brown Christmas ornaments to give to everyone. I bought clear plastic ornaments and craft paint, and dropped yellow paint inside half and cream paint inside the other half. I swirled the paint around and then set the ornaments upside-down in styrofoam cups to leak out and dry. I then used a sharpie to make Charlie Brown's face or his shirt chevron and tied a black ribbon on them. They were a big hit!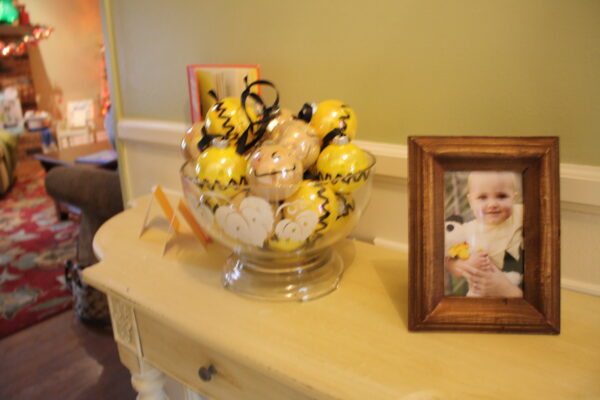 I love to do a lot of things for parties, but baking is not one of them. I am a big fan of the taste and value of cake from Sam's. We ordered yellow cupcakes and made cupcake toppers using a printable package from Etsy.
The Charlie Brown party made for one happy birthday boy!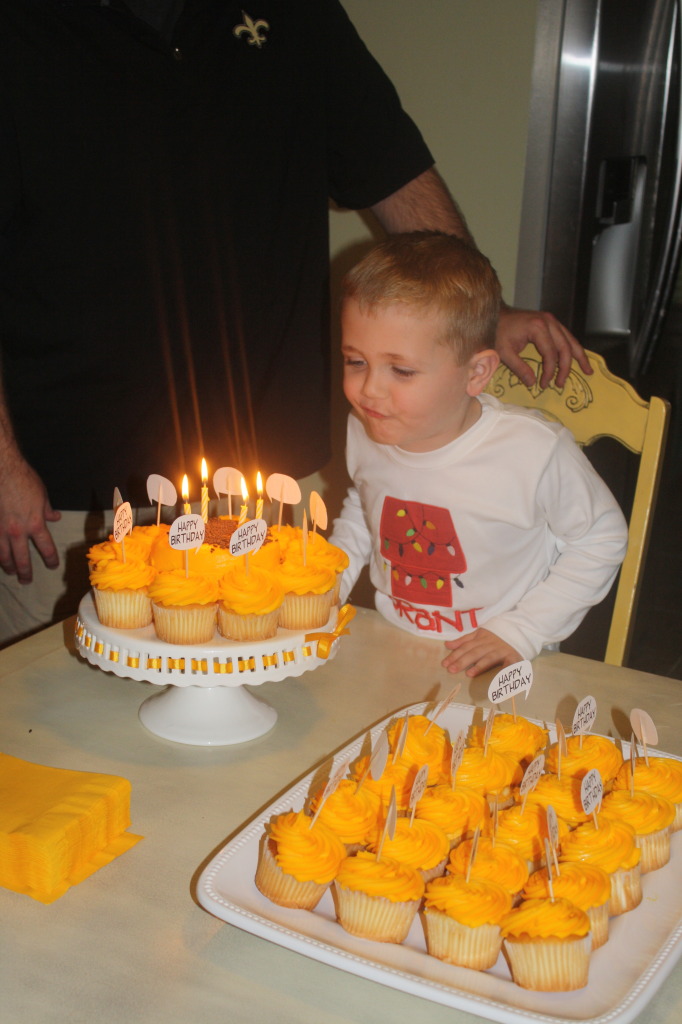 The following two tabs change content below.