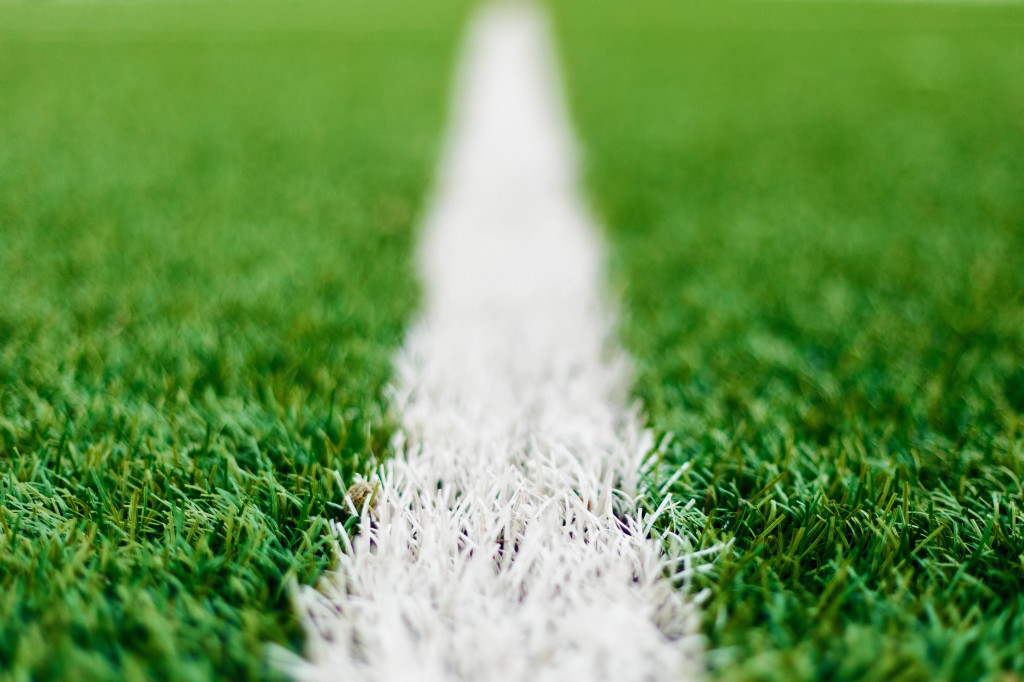 All my life I've been around sports: I played little league baseball for seven years, soccer for a couple and tennis for Slidell High School. At the University of Southern Mississippi – after receiving the message loud and clear that a career in some type of science was not in my future- I studied and completed my degree in journalism in 2002 and after I graduated worked for a couple of newspapers covering sports in western North Carolina.
I was a full-time sports writer for three years, and upon moving back to Louisiana in 2005 I picked up freelance writing gigs that put a little walkin' around money in my pocket. Fast-forward nine years to today: While I haven't written for a newspaper in quite some time, I remain interested in sports. Sundays during football season? Don't bother calling me during a Saints game unless it's to tell me you're coming over and bringing beer and nachos/hot wings/Popeye's chicken. My parents know to not call until halftime or until the game is over. I follow the Cubs during the summer and early fall, but it's tough to keep up with baseball over the course of a 162-game season. I am aware they are terrible, however thanks to the ESPN app on my phone teasing me every time they lose.
I say all of that to say this: I want my 6-month-old daughter to one day get involved in sports. It doesn't matter to me whether it is soccer, softball, golf, basketball, volleyball or tennis that she chooses to play. Valuable character-building attributes can be learned from each of them (teamwork, perseverance, patience, among others) as well as the importance of physical fitness.
However, I don't want her to be good at any of them.
Huh? Say that one more time.
Yeah, I said it. I don't want her to be good at sports.
Okay, I'm 90 percent joking. Of course I want her to be successful at anything she chooses to do with her life, but there's one thing that bugs me about the landscape of youth sports these days: the travel teams. You know the ones I'm talking about. The teams that travel to such exotic locations as Shreveport, Lake Charles, Baton Rouge, Biloxi, Jackson, Houston, Dallas and Alexandria, every weekend.
EVERY. WEEKEND.
Loading up the family truckster every Friday, driving to one fabulous destination or another, staying in a hotel room a couple of nights, while playing several games in two days (not to mention the drive home) just doesn't sound appealing to me. One of my fraternity brothers (I'll call him Justin, because that's his name) has a son that is about 10-years-old who plays for an all-star type travel team. Nearly every weekend I'll see pictures posted from this tournament or that world series and it is truly dizzying. I asked Justin one night when we were hanging out how and why he does it. He said, without delay, because his son loves it and has a great time playing.
Okay, I get that. We all want to do right by our kids and such, but at what cost?
Rarely being home on the weekends?
Missing birthday parties or other non-sports related activities because we're gone all the time?
Just being a kid?
Then there are the injuries.
I saw enough athletes in my days as a sports writer to question the sanity of some of these travel teams. Kids tearing up their elbows, knees, shoulders; you name it, all from overuse. By the time some players get to high school or college they've already had one or more reconstructive surgeries to repair an anterior cruciate ligament, a rotator cuff or (predominately in baseball) an ulnar cruciate ligament, known as Tommy John surgery.
And I haven't even mentioned the monetary cost: uniforms, equipment, hotels, gas, dining out, fees for the teams, pitching coaches, hitting coaches, swing coaches, physical trainers, etc. If there is one thing my dad taught me it's this: There is no such thing as a free lunch. Everything costs money.
To some, this may just seem like the rantings of a mad man or someone who is bitter because their dreams of playing second base for the Cubs didn't come true. I can assure you this is not the case. While kids may not realize it, we adults should: Childhood doesn't last all that long and it shouldn't be spent like a professional athlete, constantly practicing or suffering the effects or performance anxiety.
Along with my wife, I'll do my best to support my daughter with whatever interests her, including sports. But I want her to feel more like a kid than a professional baseball player, trudging through a five-month season.
The following two tabs change content below.