Ahhhh, the St. Tammany Parish Fair. That special time of year when students get the day off from school to go spend even more of their parents' money on rides, junk food and games clearly rigged against the participants.
Because who needs learning, right?
As cynical as that may have sounded, we took our 3-and-a-half-year-old daughter to the fair on Friday and it was a pretty fun way for us to spend the day. We got out to the fairgrounds relatively early, found great parking and the weather – although it was warm – couldn't have been any better. Except that we forgot sunscreen (my forehead is proof of that glaring error).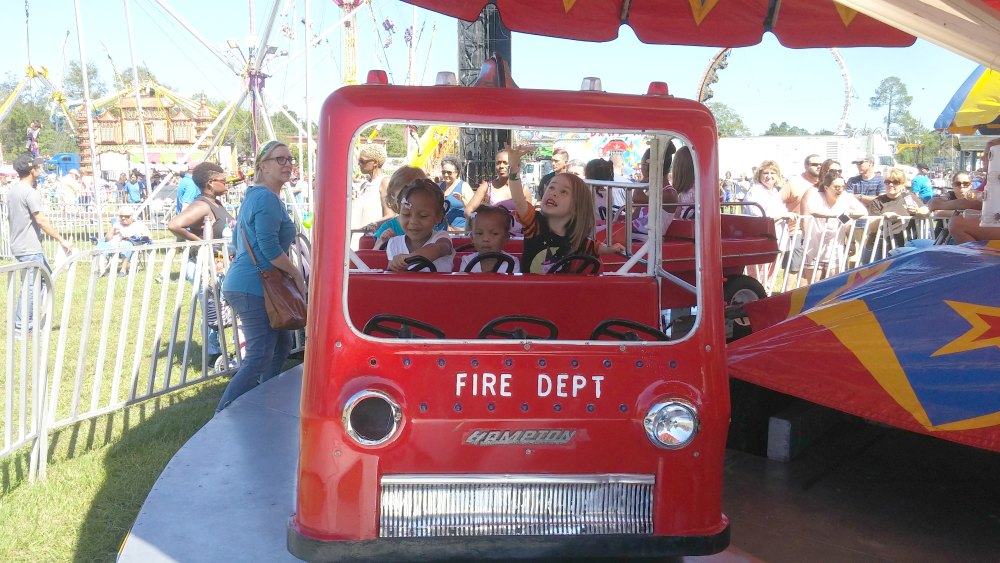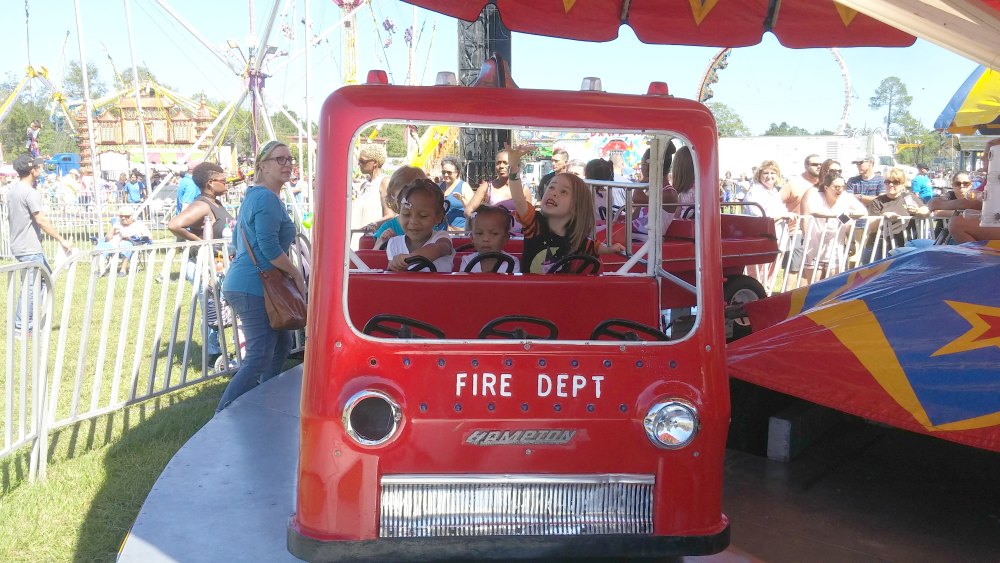 But when you first walk in it can be a bit bewildering, with the sensory overload one could experience from the games, rides and concession booths, so here's a little cheat sheet or how-to guide for the fair.
(For the sake of this article, we are going to consider the entrance from North Florida Street to be the main entrance of the fair.)
Parking at the St. Tammany Parish Fair
Get there early and get your free parking spot. There are paid lots all around the fair but let's be honest: You're going to spend enough money inside the fair. We got there at 10 a.m. on Friday and took one of several remaining parking spots at Lyon Elementary. If you get there later, you might be able to park in front of the LSU Ag Center Building and just walk a ways. Ask the police officers on duty if you're not sure where the free parking is. 
Ticket Booths at the St. Tammany Parish Fair
After walking in the main entrance, there is a booth to the left selling tickets or a wristband for all of the rides. DO NOT GO TO THAT BOOTH. The line is ridiculously long and there were two more booths with tickets/wristbands that had no line. One was in the back of the fair by the 4-H exhibit, and the other one was in the back right corner of the fair near the Ferris Wheel. Our wristband was $20 and let our girl ride as many rides as she could handle. After 3 p.m. the price goes up to $25 dollars until 10 p.m. (these were prices at the time the article was written. For this year's prices please see their website.)
The 4-H Exhibit at the St. Tammany Parish Fair
Getting back to the 4-H exhibit, this might be the highlight of the fair (unless you're highly allergic to animals or just don't like the barnyard aroma). There were sheep, goats, hens, roosters, ducks and rabbits for the kids to pet. In our daughter's words, "The baby goats were so cute and they were my best friends. I pet them the whole time. I pet the big goats, I pet the little goats. They were in their cage drinking water." Yeah, it was cute. But watch your kids. Make sure they don't stick their face close to the business end of a baby goat. Things could get messy.
Food at the St. Tammany Parish Fair
Personally, I'm a junk food maniac. If it has nacho cheese sauce, chili or is battered and deep-fried, chances are better than average that I'll eat it. Friday's excursion was no exception. I had a foot-long (or-so) corndog, my wife had a massive turkey leg and our girl had ice cream for lunch. Come to think of it, she had a cake pop for breakfast, but enough about our parenting fail. Both the turkey leg (which was nearly big enough for us to split) and the corndog were really tasty, although together the two cost $17. But you don't go to the fair to save money. A couple of vendors have deep-fried candy bars and other sweets but I was terribly let down last year when the deep-fried Oreos didn't instantly transport me to Nirvana. Perhaps my expectations were too high. Maybe they just sucked. Who knows?
Rides at the St. Tammany Parish Fair
And now for the main attraction: The rides. As far as it goes for the St. Tammany Parish Fair, the rides are pretty standard. You get on, you spin/swing around in a circle for two minutes, you get off. Nothing ground-breaking or mind-blowing. After all, this isn't Disney World or Universal Studios. But if you get there early and get the cheap wristband you (or your child) can basically hop on the rides at will. If you go on a Friday night, however, don't expect the lines to be so forgiving.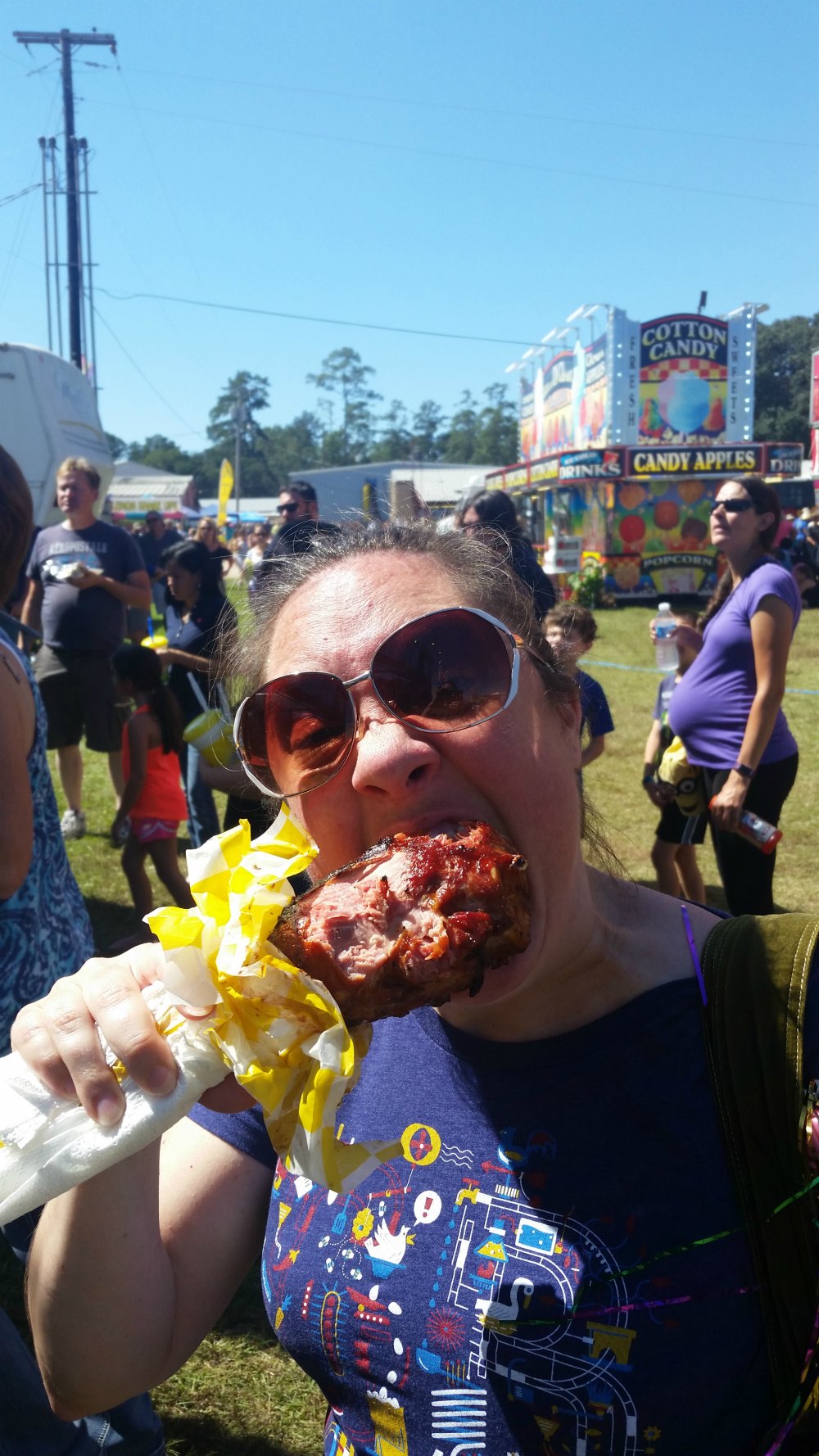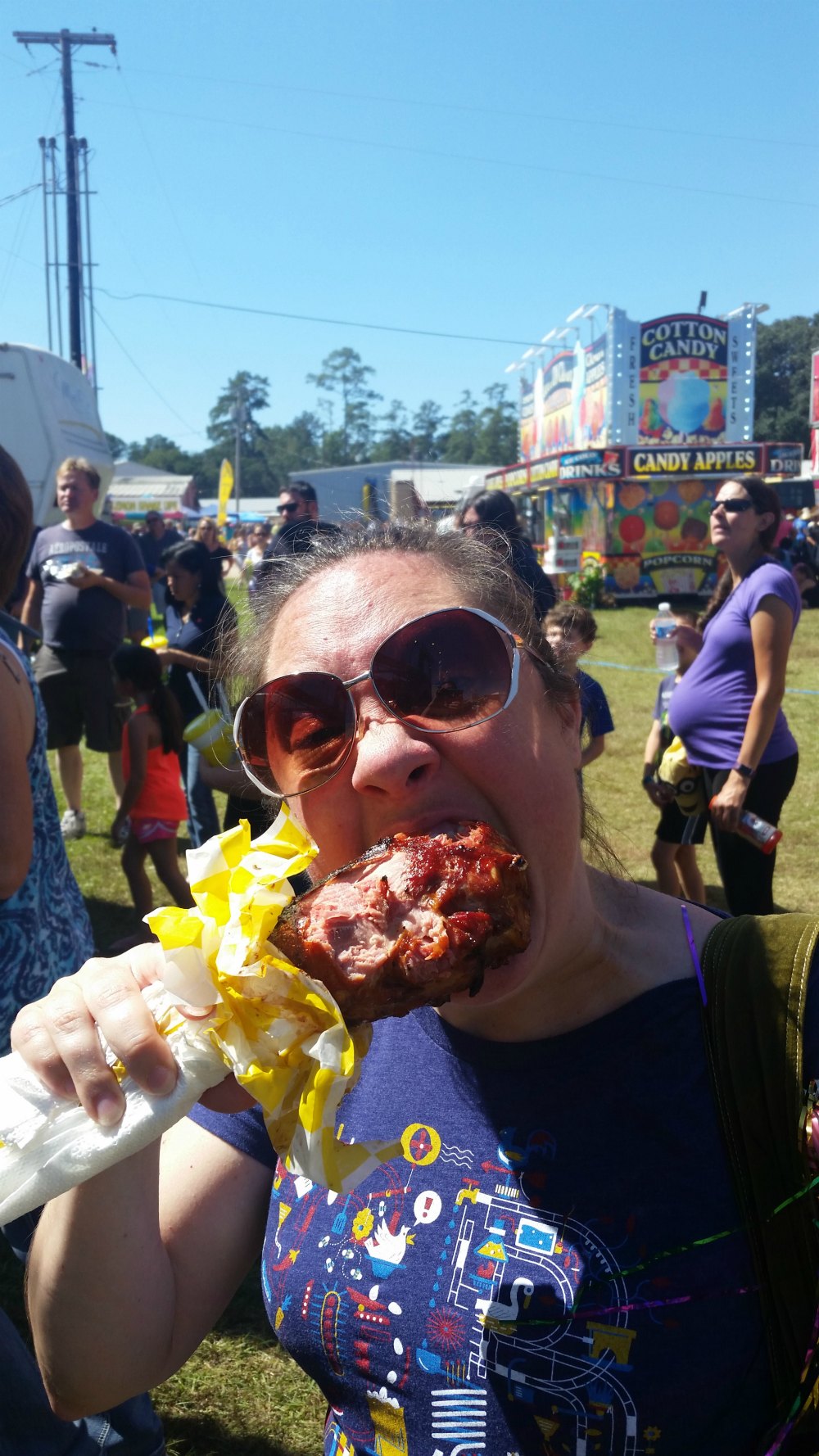 All things considered, it was a good day. We guiltlessly ate some junk food, hung out with some friends, rode some rides and pet some cute animals. We spent a shade over $40 and spent three hours out of the house not watching television or movies. But don't be like us. Remember the sunscreen.
For more information please visit http://sttammanyparishfair.info/Home.aspx
Looking for more information on a local fair or festival? We've got a full list of fairs and festivals happening on the Northshore in this post.
The following two tabs change content below.