Calm down.
So it's less than a week before Father's Day, and you still haven't got the dad in your life a gift. As a lifelong procrastinator I know your plight, I feel your pain.
But there's no reason to panic. There's still time to get dear old dad a great gift made by a local company.

Dandy Shaving Company
The first suggestion I have is a nice shaving set. Let's face it, shaving is a chore and no guy really likes to do. First off, it can be uncomfortable. Commercially-produced shaving creams can dry your skin and, at least in my experience, don't give you as close of a shave as possible. Refill cartridges can be very expensive. Every guy who has used those refills knows the drill: the first cartridge lasts a week. The second cartridge, we stretch it out to last two weeks. Then the third cartridge, well, it lasts a little longer. And then the last cartridge in there, who knows how long we'll make it last? The thought of spending more money on those cartridges is unbearable.
Seriously, a pack of eight popular shaving cartridges can cost anywhere from $24 to $30.
I'm here to tell you there's a better way to shave and there's a local company to help guide you through the process, Dandy Shaving Company.
Dandy, owned by Mike and Jessica Cangelosi, is a local company that makes it own shave soaps and aftershave lotions. I first found out about them a few months ago while my family and I were walking through the Mandeville Trailhead Farmer's Market one Saturday morning. Curious about the products, Mike gave me a demonstration of the brushes and shave soaps. Saying I was impressed with the amount and the creamy texture of the lather produced by the soap puck doesn't begin to explain it. And the variety of the scents was also wonderful. There are six scents currently handcrafted by Mike: Cold Spice, Lavender, Arctic Orange, Sandalwood, Mojito, and my personal favorite, Lime.
All of the soaps and lotions are made with all-natural ingredients like tallow, grape seed oil and avocado oil and don't contain any aerosols, paraffins, parabens, alcohol or any other ingredients in commercially-produced shaving creams that are known to dry out the skin, close pores and are toxic at high levels. The shave soaps moisturize and open the pores of the skin to give a closer, more comfortable shave.
I had been thinking about changing how I shaved thanks to the online shaving community Wicked Edge, and my wife offered to get some of the products for me as an early Father's Day gift. I did not hesitate to take her up on her offer. I also did not hesitate to shave when we got home.
As impressed as I was by Mike's demonstration, I was blown away by my personal experience with the Lime soap and aftershave. The lather produced by the combination of the brush (I have the silver tip badger hair brush) was thick and luxurious, and felt wonderful on my skin. and even with using an inferior commercially produced razor, the evidence was irrefutable: This was the best shave of my life.
Since that day, I've gone back to get a razor and a stand to hold the brush and the razor.
The shaving soaps last, on average, about six months and the double-edge safety blades used in the razor, depending on which brand you buy and where you get them from, can cost as little as a dime per blade. I got a sample pack from Amazon.com my personal favorite so far is the Astra Superior Platinum.
For Father's Day, Dandy Shaving Company is offering $15 off all razors as well as discounts on some of their higher-end brushes so stop by their table Saturday and pick up some great handcrafted shaving accessories from a locally-owned company.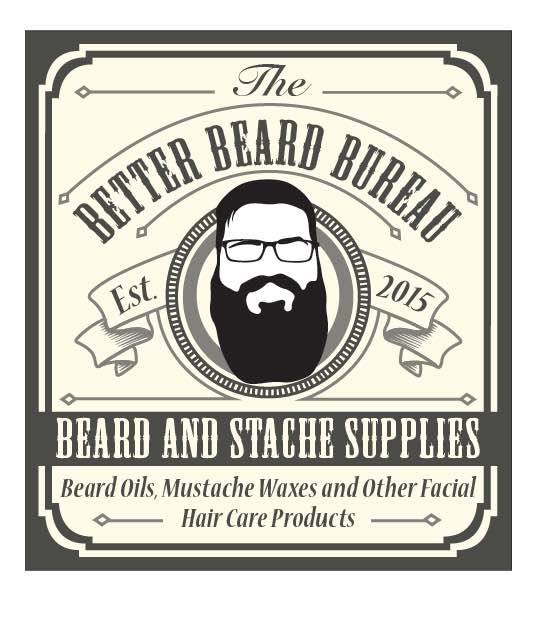 Better Beard Bureau
With all this talk about shaving, don't think I've forgotten about my bearded brethren. Beards are big right now, and those whiskers need to be taken care of, too.
Enter the Better Beard Bureau, owned by Chad Davis.
The BBB specializes in artisanal beard oils that are like conditioners for your guy's man-mane and also keep the skin underneath the beard moisturized to prevent itching and flakiness.
All of the beard oils made by the BBB are 100 percent organic ingredients made with a base blend of oils designed to nourish the skin, which can be especially important in an area like southeast Louisiana. In addition, the three scents — Power Down, Citrus Rush and Lumberjack — are designed to promote relaxation, help energize or just smell manly.
The oils can be purchased locally at Twisted Scissors Barber Shop in Covington, Stadium Cuts in Mandeville or Sweet Southern Things in Ponchatoula. You can also buy the beard-conditioning salves through the Better Beard Bureau's Facebook page.
I hope these suggestions helped. Obviously there are other gifts out there like power tools and barbecue pits or grills, but guys — whether we admit it or not — like looking good for our ladies. And buying handmade gifts from local businesses is not only good for our community, it's good for the soul too.
Happy Father's Day!
The following two tabs change content below.