Whether your family has indoor Halloween plans or will be out trick-or-treating, sugar overload is undeniably part of the holiday. Make this year even more special by letting your littles help prepare a fun and festive sweet treat! Check out the links below for some of my favorites: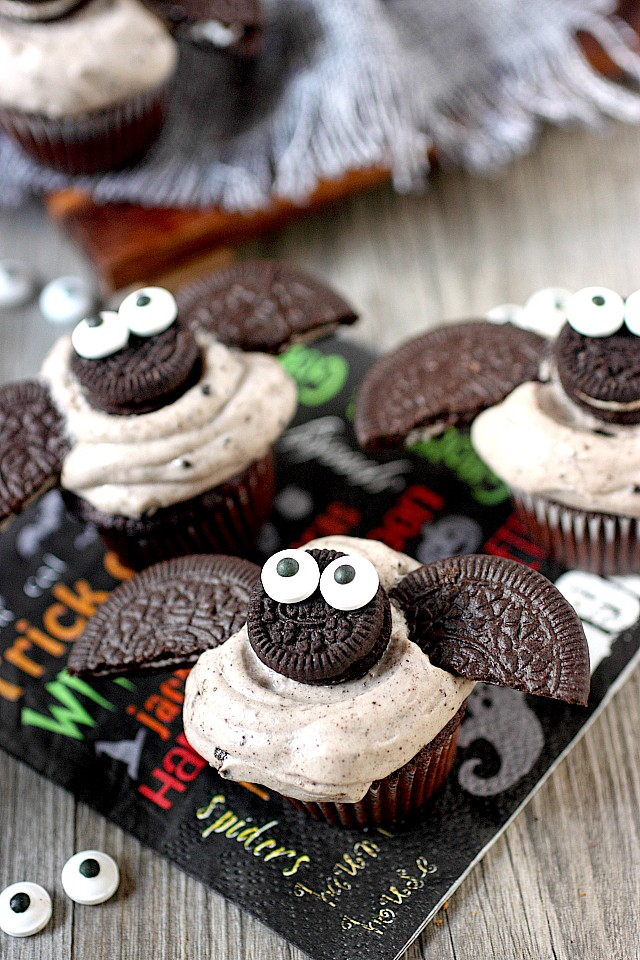 Batty Cupcakes
Use your favorite store bought cupcakes to make these even more kid-friendly, or bring out your domestic goddess and whip them up at home! Either way, the adorable bat topper is a perfect project for little hands. http://mind-over-batter.com/cakes/cookies-n-cream-mini-bat-cupcakes/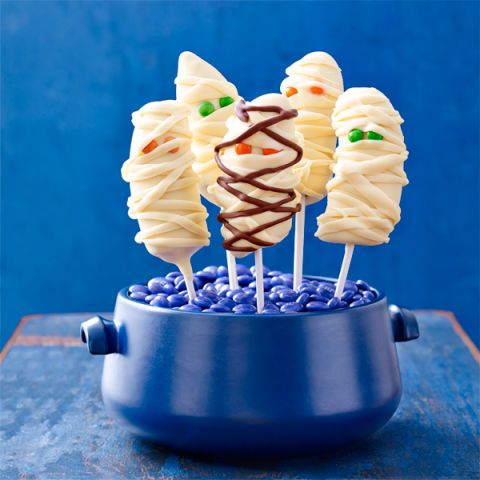 Banana Mummies
Pack some potassium into a sweet treat with these Banana Mummies. My favorite dipping chocolate is Ghiradelli melting wafers: it's the perfect consistency for dipping and drizzling! https://www.countryliving.com/food-drinks/recipes/a34893/banana-mummies-recipe-wdy1014/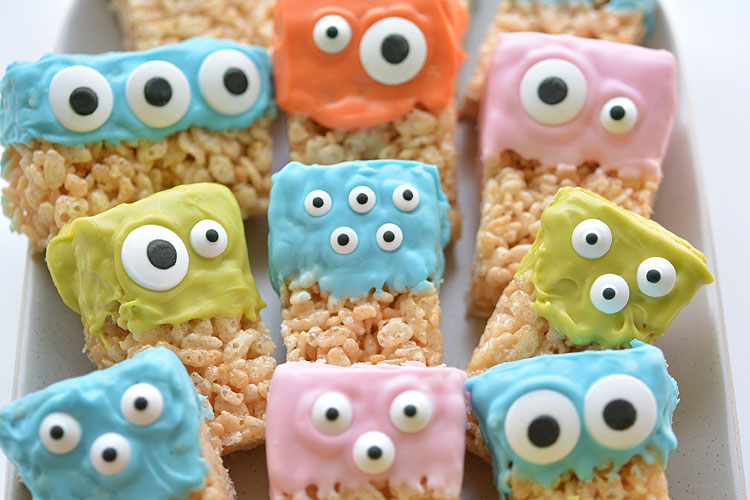 Rice Krispie Treat Monsters
These little monsters are celiac friendly (make sure to get gluten free rice cereal), easy to make, and basically the cutest things ever. And who doesn't love rice krispie treats?? https://onelittleproject.com/rice-krispie-treat-monsters/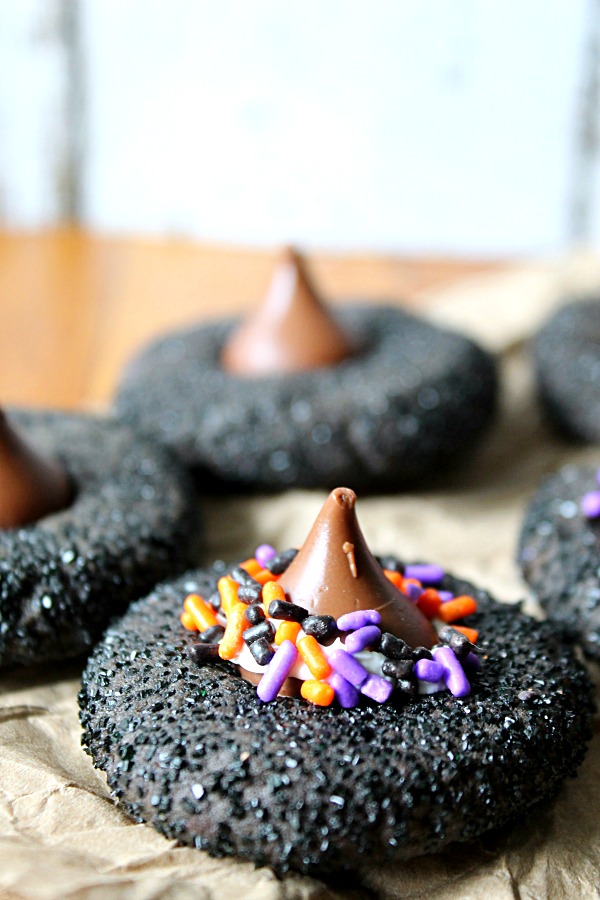 Witch Hat Peanut Butter Cookies
Just like peanut butter blossoms, but festive! Experiment with different flavors of kisses for variety. I prefer the Special Dark because they match the cookie best. https://lifewiththecrustcutoff.com/witch-hat-peanut-butter-cookies/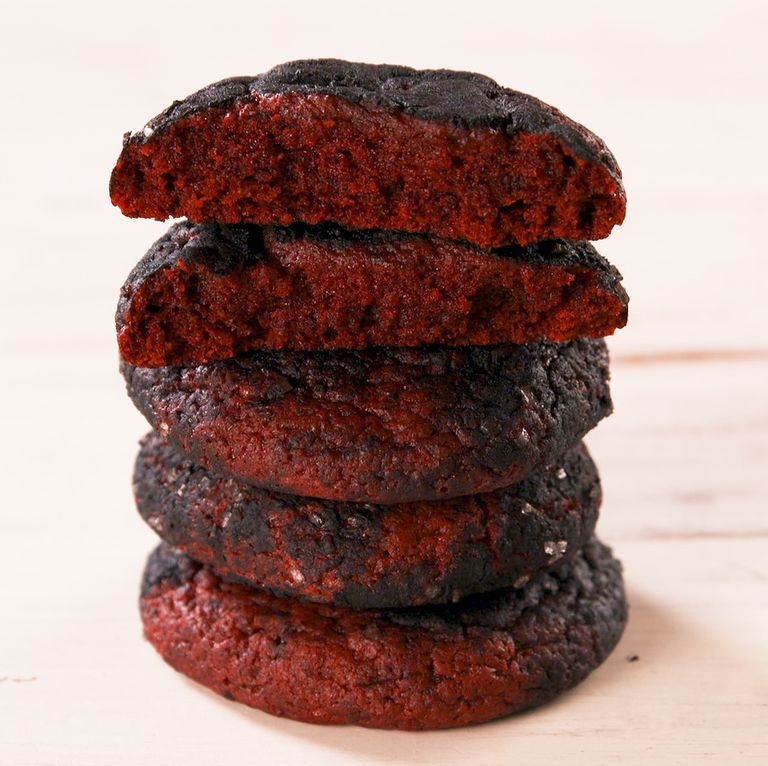 Black and Red Crinkle Cookies
More creepy than cutesy, these cookies are great for older kids who can be more involved in the baking process. Definitely spring for the black cocoa powder, or if you can't find it, try Hershey's Special Dark. https://www.delish.com/holiday-recipes/halloween/a28915161/death-by-halloween-cookies-recipe/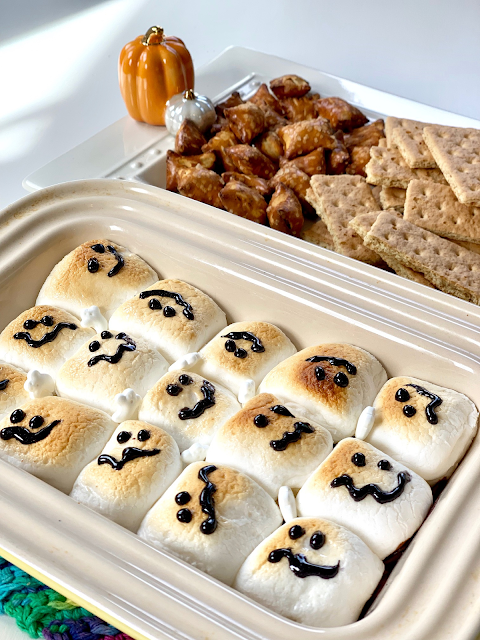 Ghost S'mores Dip
Ghost-shaped Peeps are the perfect shape to finish this quick and delicious dip. Instead of buying regular chocolate chips AND minis, just get a big bag of minis—it won't make any difference in the taste. https://www.terristeffes.com/2019/10/ghostly-smores-and-caramel-dip.html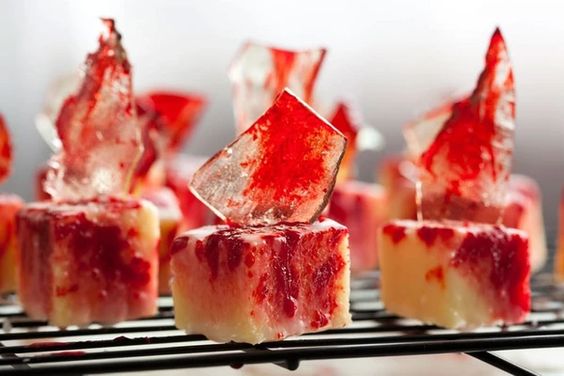 Blood-Splattered Petit Fours
Another great project for older kids, these petit fours are bloody good and easier than they look! If the sugar glass is intimidating, you can achieve the same look by melting some clear rock candy in the oven for 5 minutes at 350 instead. But be careful: it will be sharp once broken up! https://www.brit.co/creepy-petit-fours/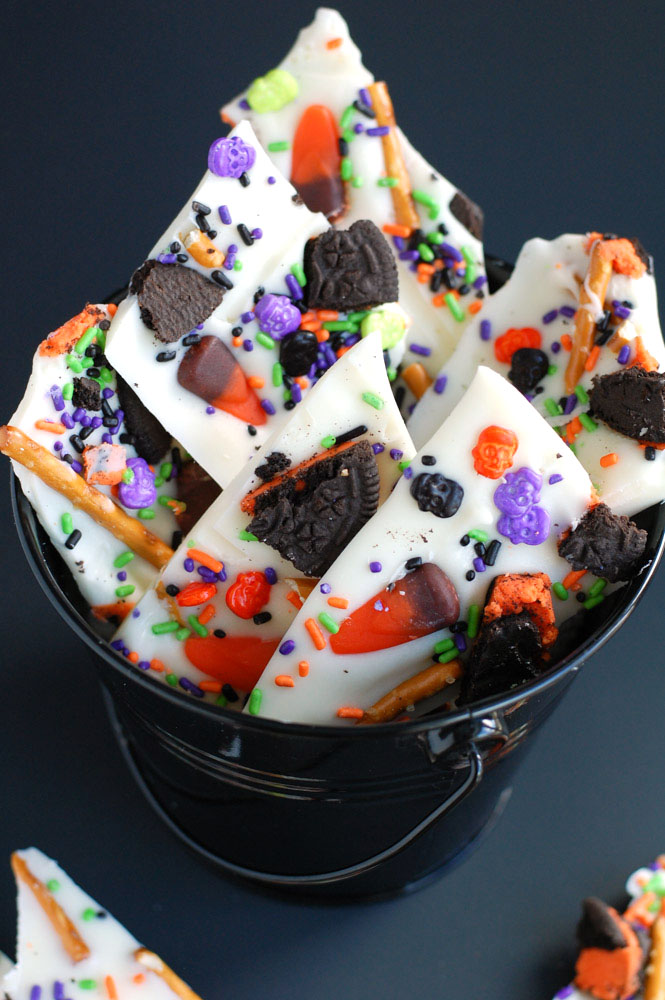 Halloween Bark
Chocolate bark is one of my favorite things to make because it could not be simpler! Just melt the chocolate, spread, top, and cool. Make it your own with your family's favorite sprinkles and toppings! https://www.foodlovinfamily.com/halloween-candy-bark/
Does your family have any Halloween traditions? We'd love to hear about them! Wishing you a safe and happy Halloween from all of us at Northshore Parent!
The following two tabs change content below.
Hi there, I'm Christy! I am a Slidell native and currently live on the north side of town with my husband and our two girls, ages four and six. By day I manage for Panera Bread, and by night I bake and decorate for my home business, The Little Things Cakes. Thank you for stopping by and being a part of our parenting community!
Latest posts by Christy Broady (see all)