I have already made the grave mistake of telling my 4-year-old daughter we are going to get ice cream 24 hours before the actual event. So the only thing she's been able to talk about is the unicorn milkshake that I've promised her at EPIC Creamery, the new over-the-top dessert spot in Covington.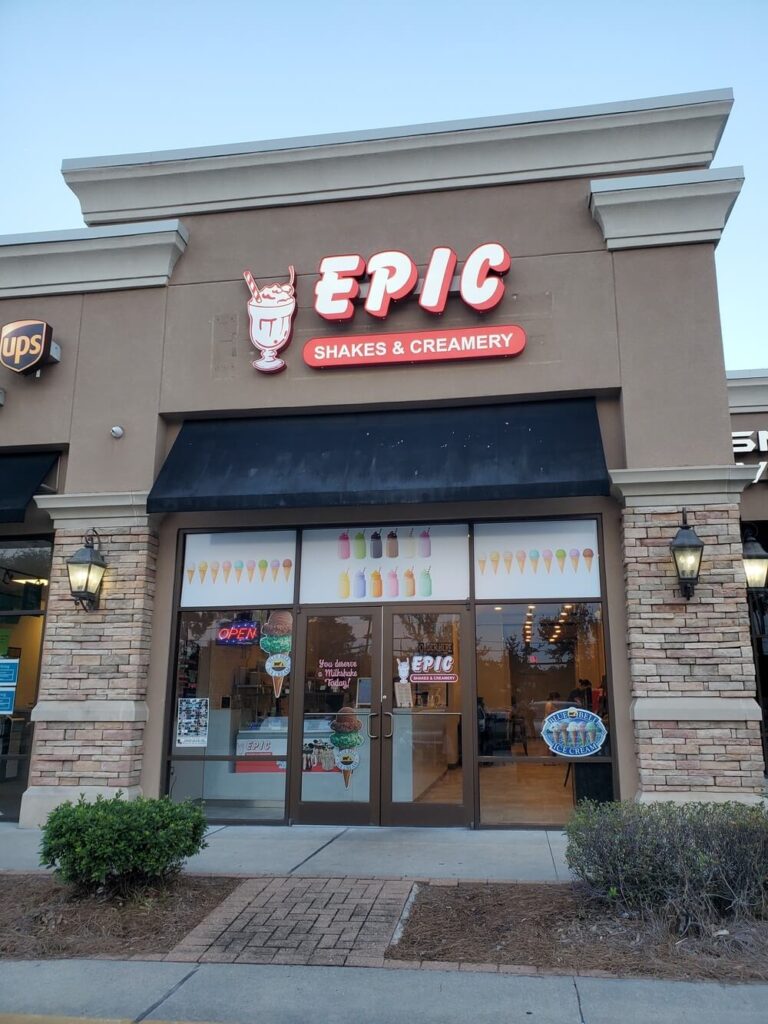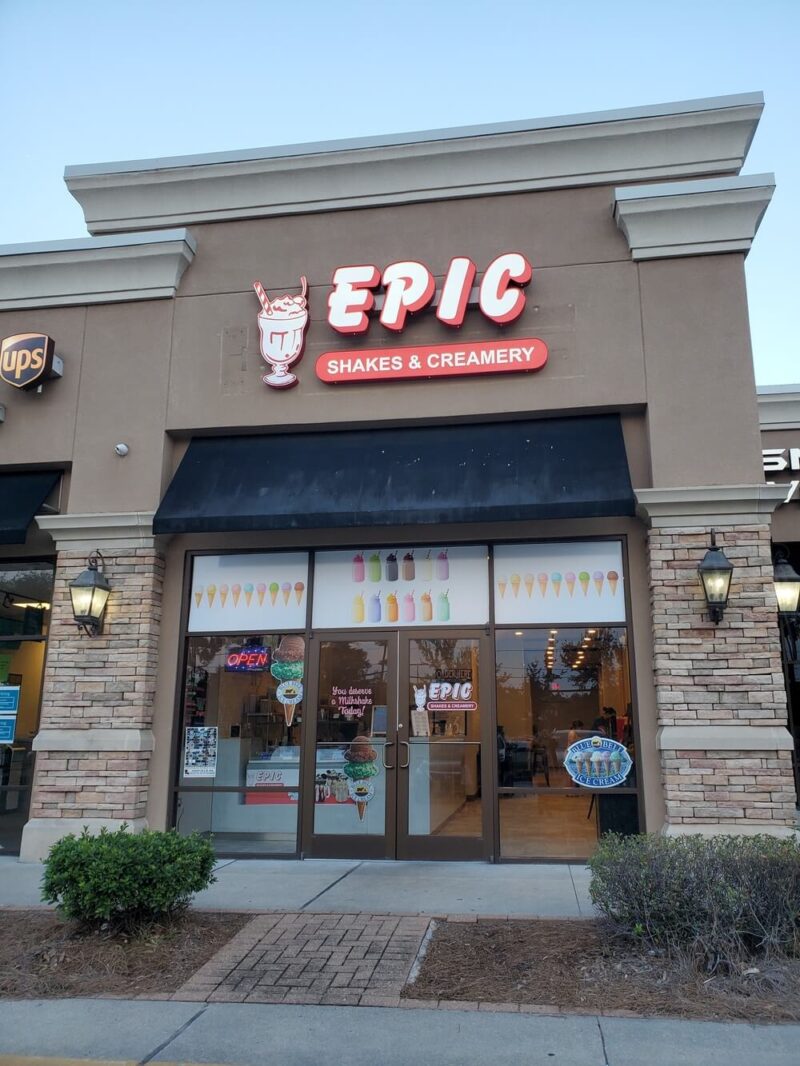 Located off of Hwy. 21 near the Pinnacle Parkway area this new confectionary touts impressively sized and epically constructed milkshakes and sundaes. Naturally, it is every child's ultimate fantasy: a tremendous amount of ice cream coupled with a play area and sandbox. What more could they possibly ask for? My child commands this ice cream voyage with expertise. After chatting up all the sweet girls working the counter, demanding "one Magic Unicorn Milkshake, please," she makes a beeline for the sandbox where she will spend the better part of the hour and will later become ungovernable when it is time to leave.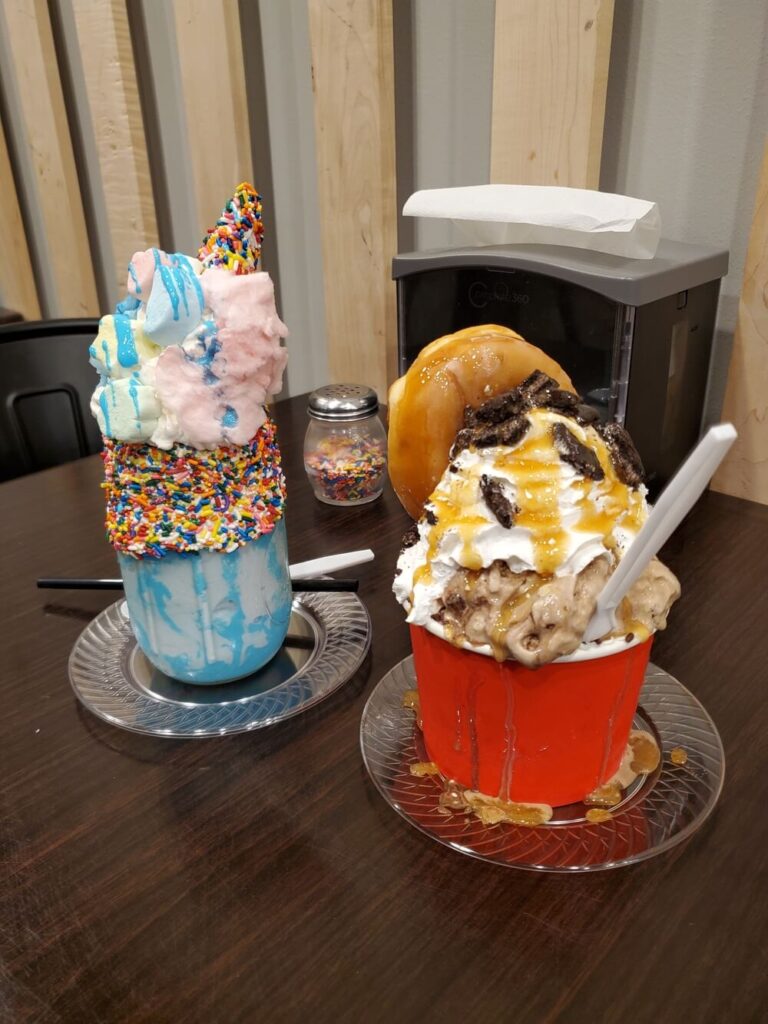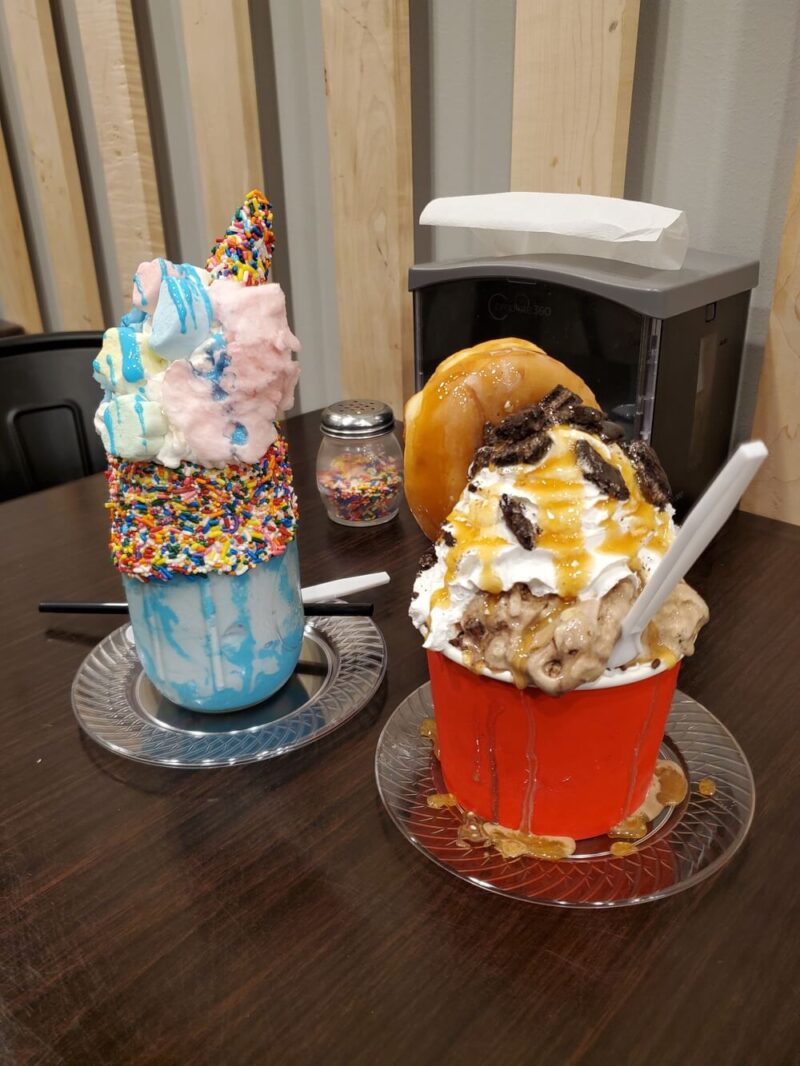 But this joint isn't just for children. My husband is a diabetic and my child is naturally hyper, which makes my family not a great candidate for this sugary adventure, but I am the instigator of this and my husband has his insulin pen. I order us the Good Morning in sundae form, a mocha almond behemoth that comes with an entire glazed donut as its crown jewel. Perfect.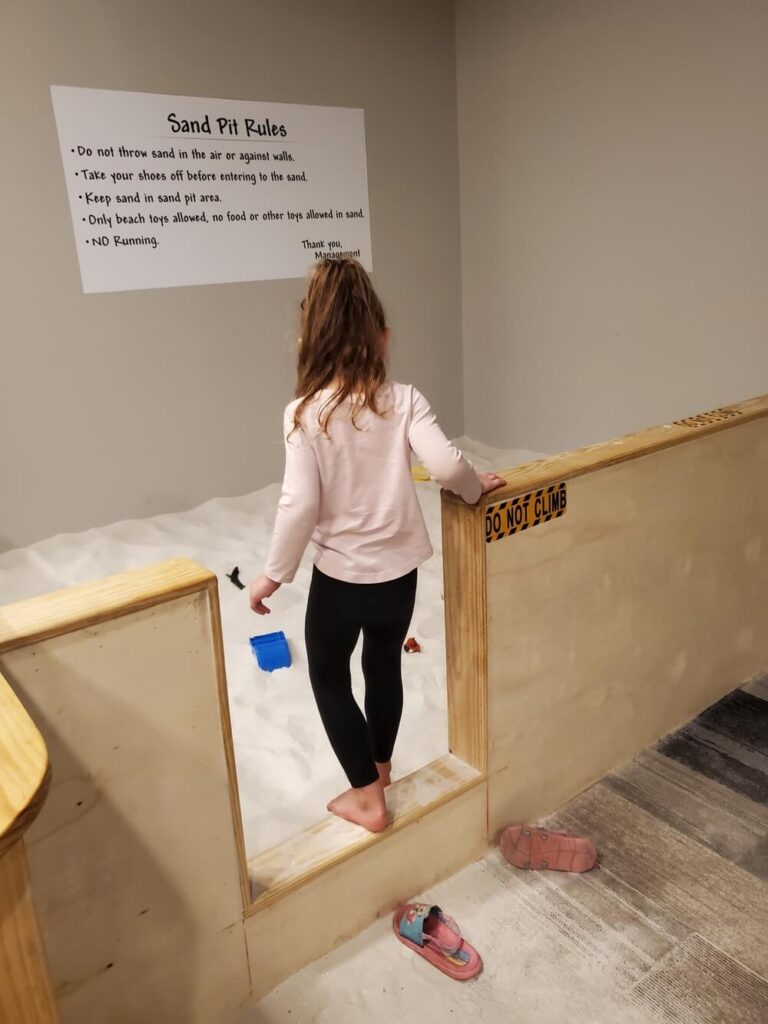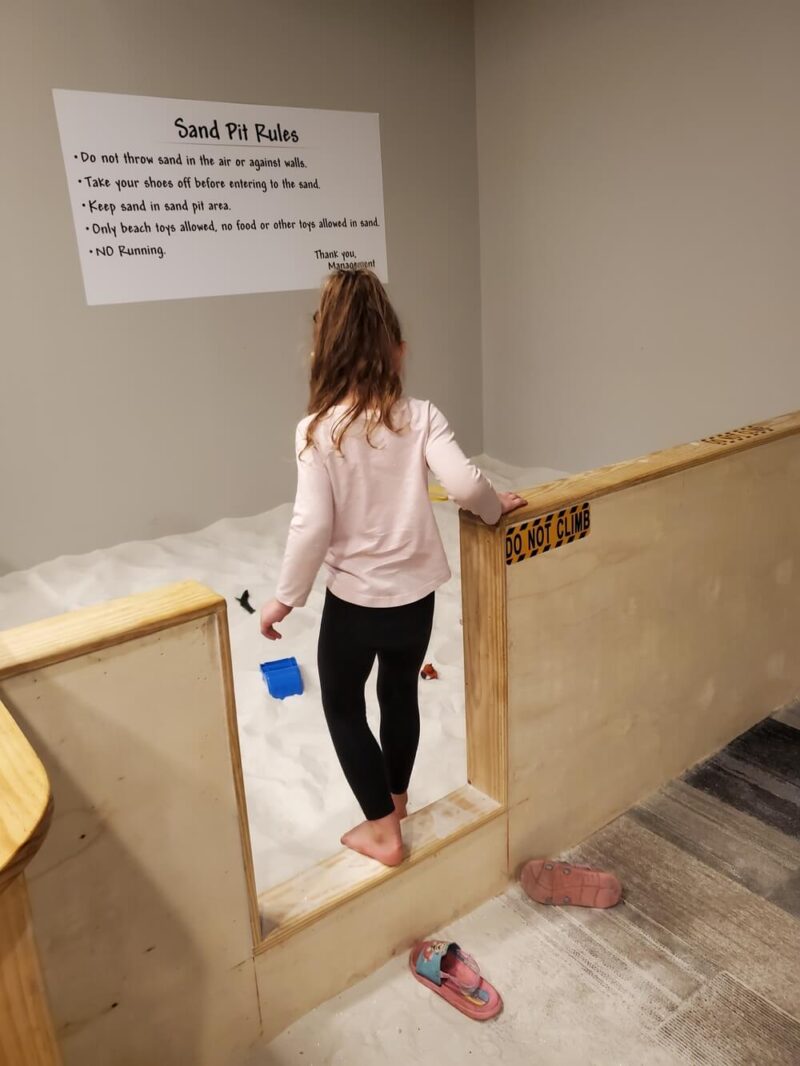 As expected the portions are massive and could easily be split, but are delicious enough to be consumed alone if need be. When Lily's milkshake arrives there is a moment of pure joy that only happens in childhood. She is beyond impressed. Blended cotton candy ice cream adorned with marshmallow cream, a copious amount of rainbow sprinkles, actual cotton candy, and finished off with an ice cream cone "horn" make this milkshake everything my child has ever wanted out of life. And yes, I let her eat it all. We're making memories here. It's summertime.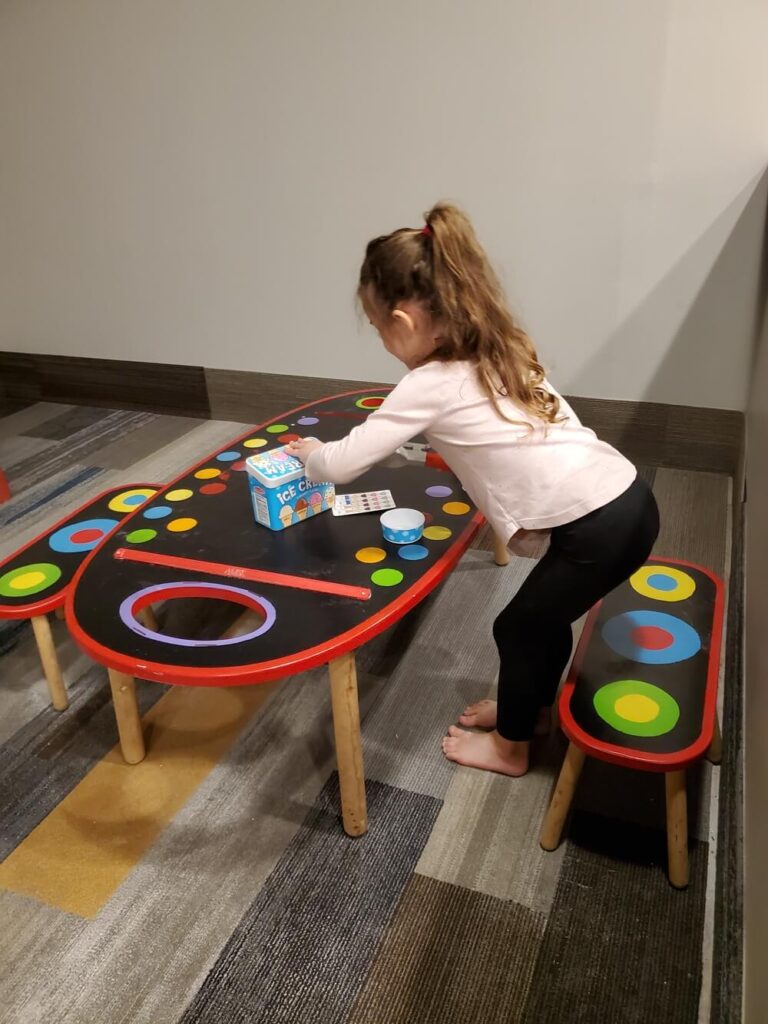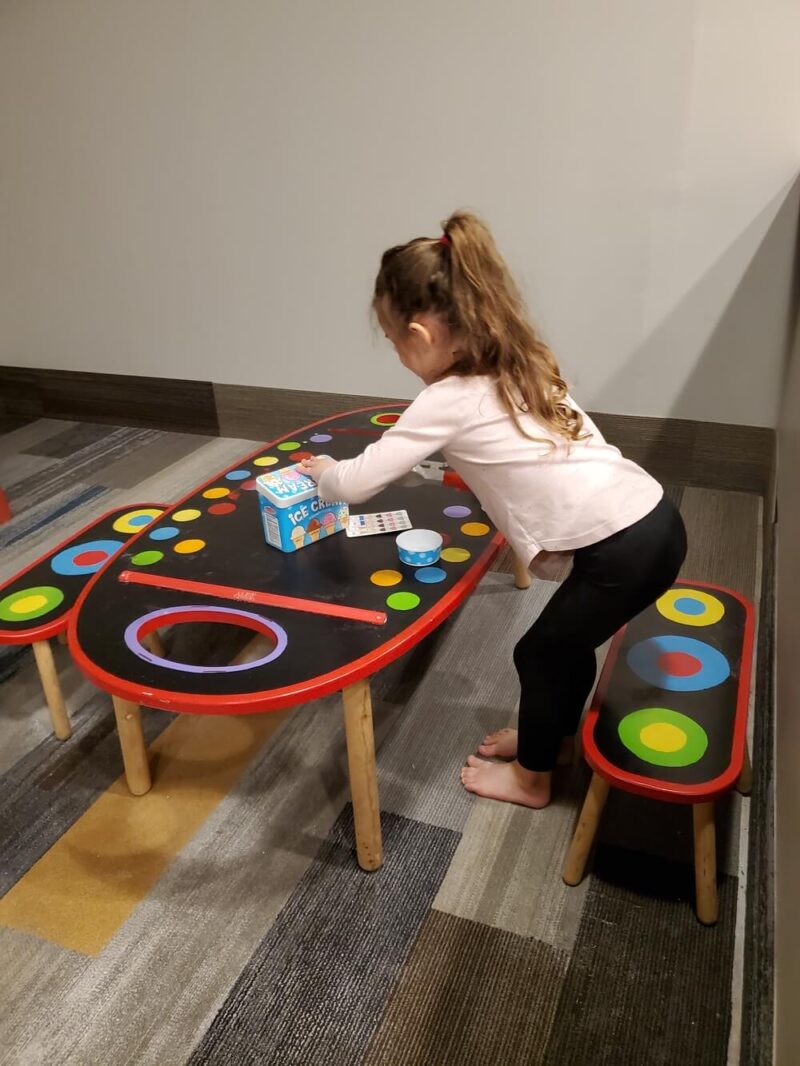 My husband and I split the sundae, which feels more mature given that it is not blue and is coffee flavored, but who are we kidding? This is our only justification as we devour what feels like a pound of mocha almond fudge ice cream, vanilla icing with chocolate sprinkles, Oreo crumbs and caramel. I dismantle the glazed donut myself because I cannot allow my diabetic husband to take such risks. This is a job for a professional. To my credit I did send out a text blast to my friends days before asking for assistance in taking down a few of these giant desserts. But alas, this became a solo mission. It is a fantastic place to bring friends, have children's parties, and definitely suitable for a date night. To that point, my daughter has already requested (demanded) to return for her birthday. It's a fun option for families, where the children can roam the play area and the adults can talk like adults for once. Yes, over as much ice cream as their hearts desire.
The following two tabs change content below.
Latest posts by Kathryn Jones (see all)