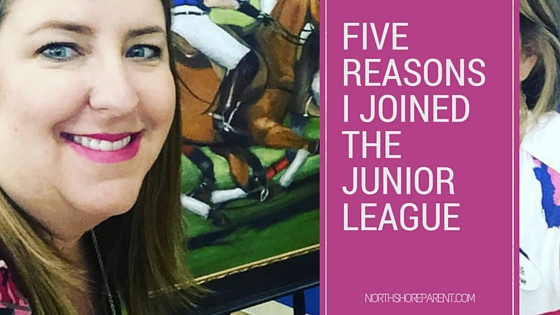 Two and a half years ago, after an unexpected turn of events, I found myself laid off from my job. At the time my kids were 18 months and 6 months and we had been fighting to find a balance of me being a working mom with two small kids at home. After a long talk with my husband we decided that I would try the stay-at-home mom thing "for a while." After six months or so at home I started to really find myself getting lonely during the day and looking for things to do to get out a few nights a month. Having always been a working professional, I didn't realize how much I would miss the day-to-day chatter of an office. While the days at home with kids are far from boring, I missed having conversations with people my own age, discussing current events and just stimulating my mind. 
Several years earlier I had attended an open house for the Junior League of Greater Covington. At the time it wasn't a great fit for my schedule as I was commuting to work daily and couldn't dedicate that much time to volunteer activities. In my current role as full-time mom I thought it may be a great opportunity to get out and really give back to my community. Little did I know it would become so much more.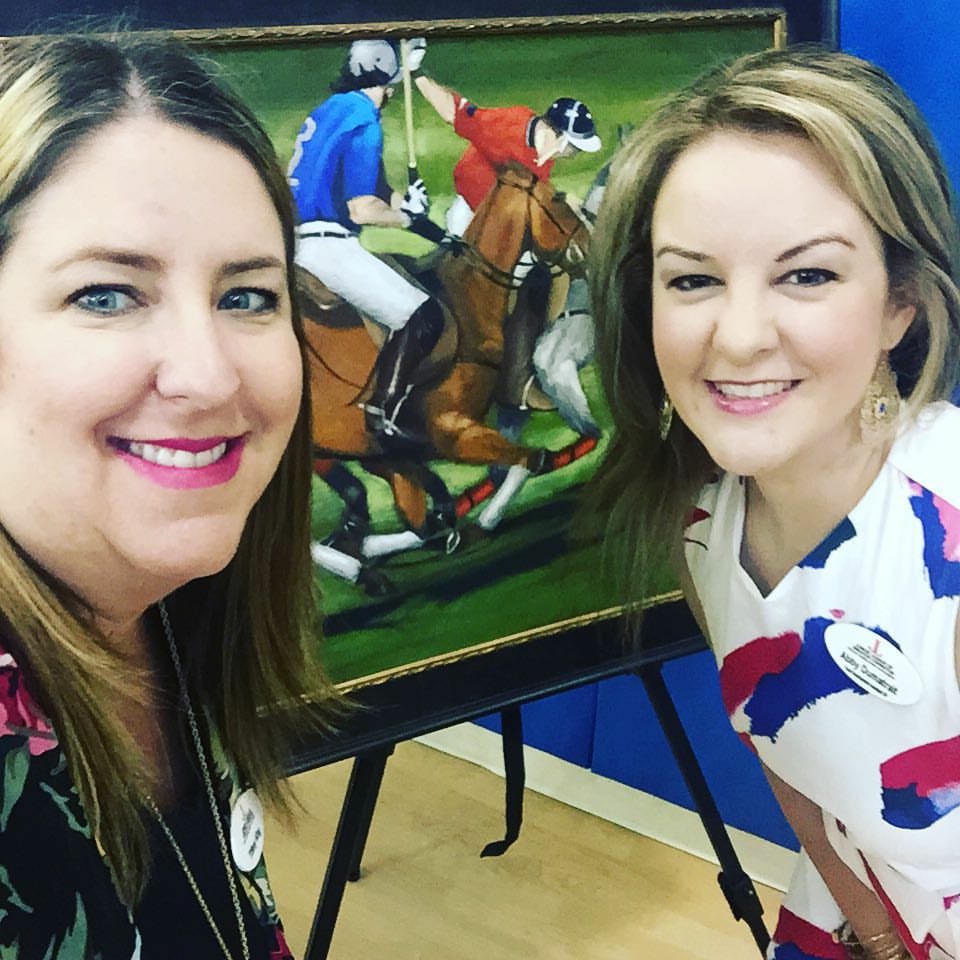 I attended an open house social in August of 2014 and joined on Super Saturday later that month. My first year I participated in almost every fundraiser and community event they had. It has been such a great way for me to get out of the house, give back and also make some new friends. I love the Junior League for many reasons but these are my top five:
Meeting New People

As a stay-at-home mom it can sometimes be hard to meet new friends. The League gives me access to ladies of varying ages and also backgrounds. It's never hard to find someone who lives by you or has similar interests to yours. I have met several ladies in the League that I have become good friends with and I met my friend Abby, who I consider my Junior League BFF, when we were completing our provisional year. I have met ladies who have kids the same age as mine that I have been able to do play dates with and also ladies who have hired me to do organizing jobs and party planning for them.
I think that one of the best things about the league is that there are women from a variety of backgrounds, ages and experiences.  We have members that are working professionals, business owners, stay at home moms, grandmothers, new moms, single ladies and so on.  There isn't a specific type for a lady who joins the league which has given me the opportunity to meet women and make friendships with people I may not have met otherwise.
Working on Projects That Matter to Me

When I joined the League I was pretty sure I knew where I wanted to focus my time. Harvest Cup Polo Classic had always been an event I was interested in. They made it very easy for me to spend my time working on the silent auction.  In the last two years I have spent the majority of my time working on Polo but I also have worked as the social media liaison for the league and recently I accepted a position on the Board of Directors working in Fund Development. The League leadership does an excellent job of identifying your skills and using them to better the League and also keep you engaged.
Socials and Parties

I love a good party and an excuse to dress up. Monthly socials and events like Harvest Cup Polo Classic and  the Children's Museum of St. Tammany Celebration are just a few of the fun events we can attend each year. I put great thought into what I am going to wear to Polo each year and it is an event I really look forward to. These events give you opportunities to get involved but also to meet more ladies and other people in the community.
Learning From Women Older Than Me and Teaching Women Younger Than Me 
I will never forget the very first meeting I attended. We played a game where we tossed a ball around and when you caught it you had to answer three questions about yourself. One of the more seasoned ladies in our group caught it and I will never forget what she said. They asked her what she does all day long. She replied, "Several years ago my husband had a stroke and lost a good bit of his memory. Each day I take him to a place and we rediscover the area together. There is no greater privilege for me than to create new 
memories
with my husband."  I remember standing there and thinking, "Now that is the kind of wife and person I want to be." 
Being in the League gives you access to women who can serve as your role models and mentors. Their wisdom and knowledge are invaluable, as is your know-how to the younger members. We are all there to learn from one another.
Leaving a Legacy

When I work with the League I can see that I am leaving a legacy behind. I can directly see the impact I have on my home community. My hope is that things I work on will directly impact my kids and my kids' kids.  It's a wonderful thing to feel like you making a difference in your area daily.  The projects and events you are involved in will effect your friends and family. . . this generation and next.
The Junior League of Greater Covington is currently looking for new members.
They will be hosting an Open House on 
July 31 at 2:00pm
 at Dogwood Cottage (529 N. Columbia Street) in Covington.