This post is sponsored by Palm Village Mandeville 
In the late 1950s, socialite Lilly Pulitzer opened a juice stand with oranges from her husband's citrus groves. Finding that her clothes would end up stained from spilled juice, she designed simple shift dresses in bold prints to hide the stains. The dresses suddenly became the hottest item in town and the brand as we know it was born. 50+ years later, the brand Lilly Pulitzer represents a fun, sunny, resort lifestyle that lives by one of her many famous quotes "Life's a party, dress like it!"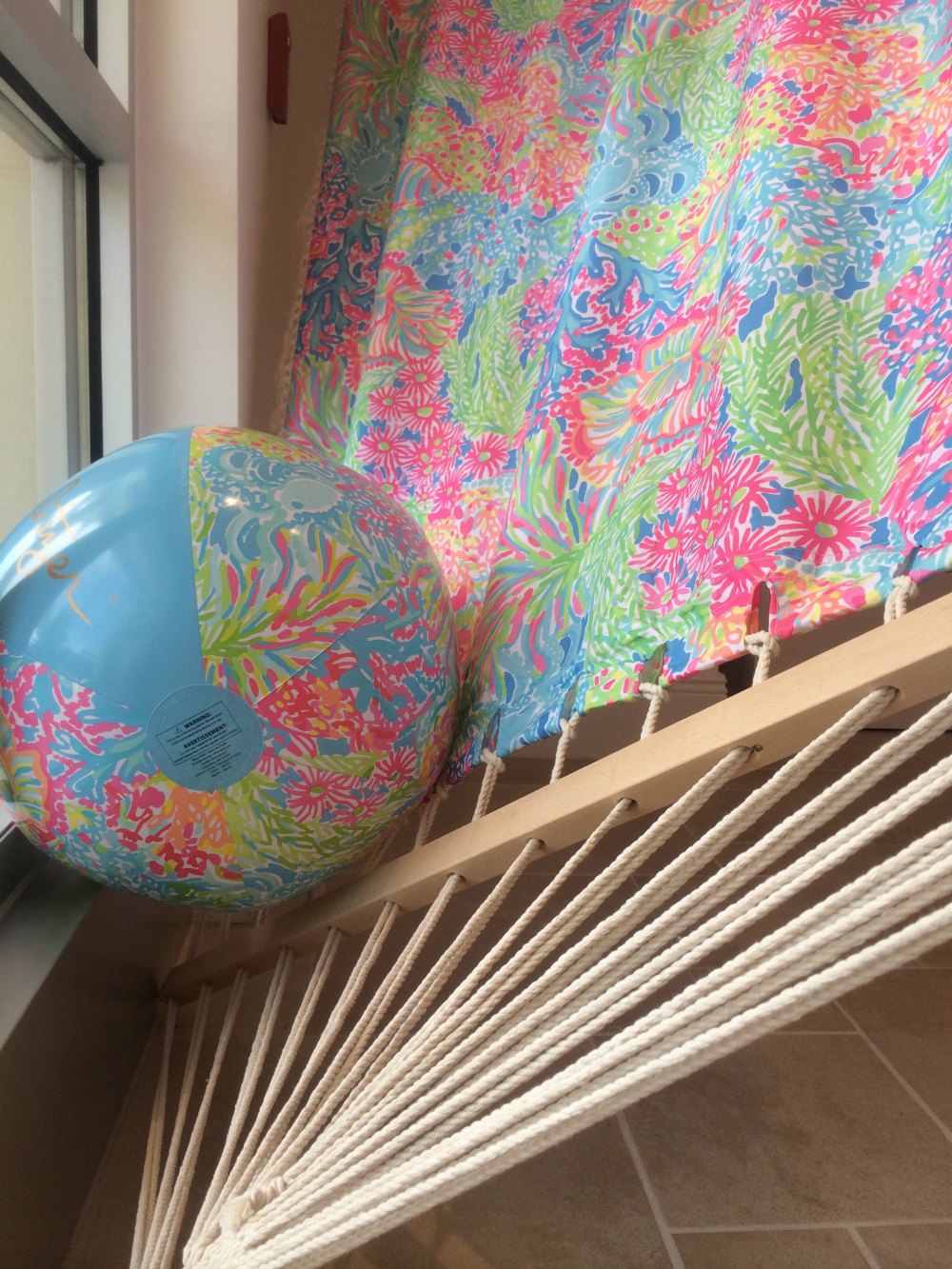 What better way to live the Lilly lifestyle than by giving your daughter a birthday experience she'll never forget, with a party at Mandeville's own Lilly Pulitzer signature store, Palm Village. During the party, the store will be a private playground for your daughter and her friends. The ladies of Palm Village will help them do their hair and nails, and then coordinate a fashion show featuring the store's fabulous frocks.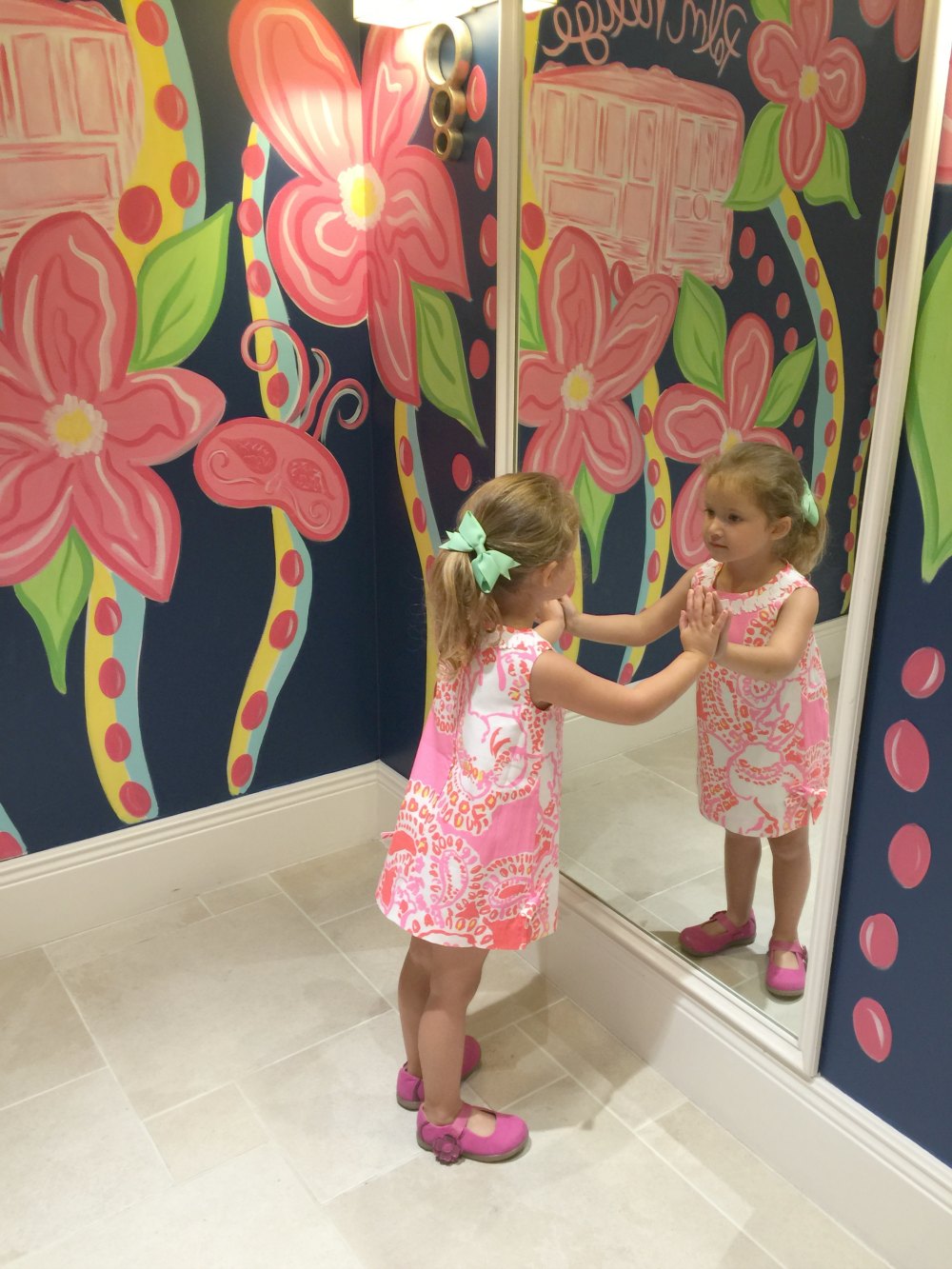 A Palm Village birthday takes all the stress out of party planning. There's no need to spend hours on Etsy and Pinterest looking for decorations; the store is beautifully decorated down to the last detail, including hand painted murals in the dressing rooms (if you've never been in the store, you MUST go see the room painted in a print specially designed by the Lilly print studio for Mandeville.) Refreshments are also included, as well as party favors for your guests. And, these aren't just any party favors; these are Lilly printed gifts that range from earbuds to shell shaped compacts to beach balls.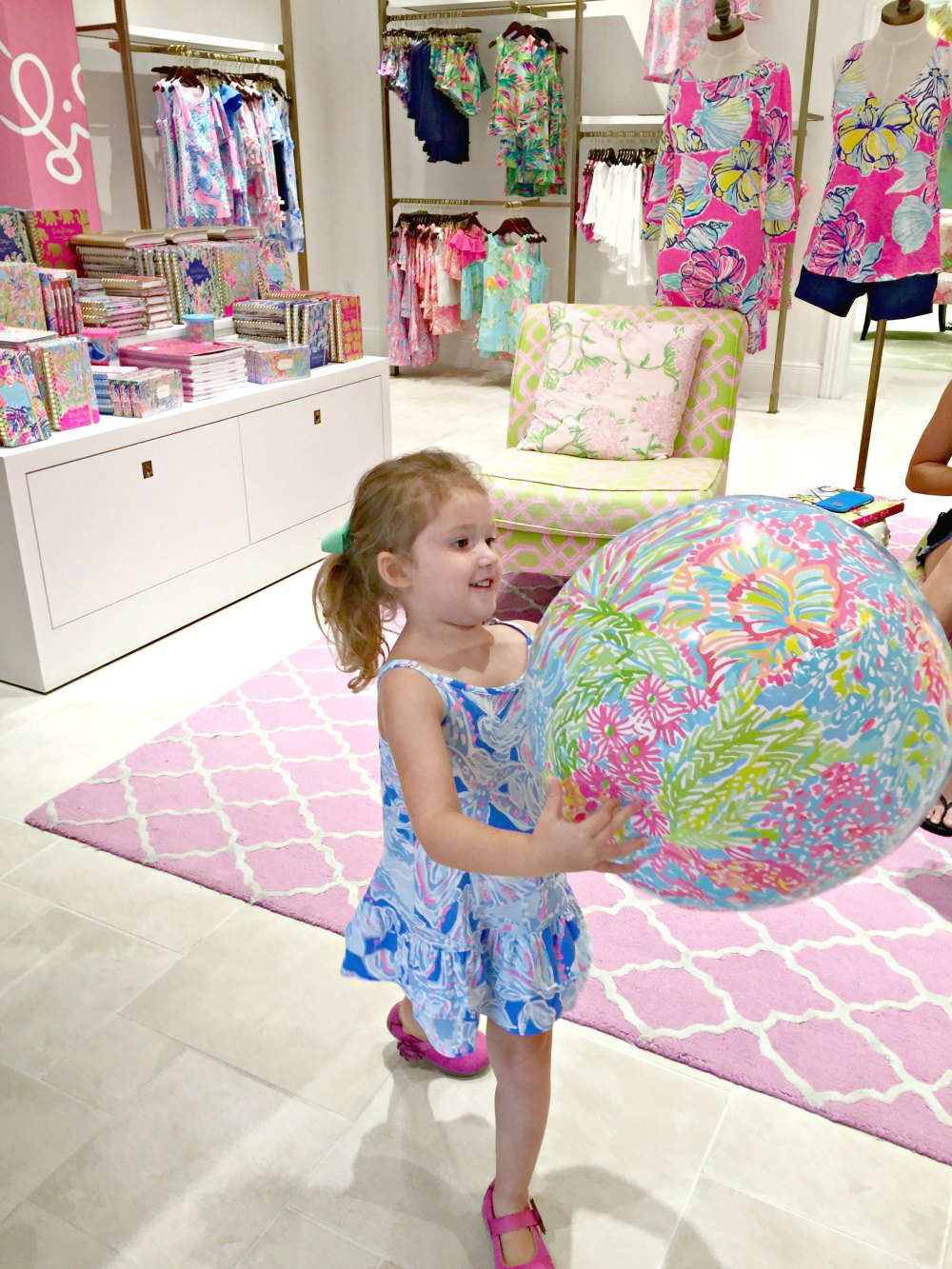 So, how does one book one of these amazing parties? It's as easy as going shopping for yourself. Lilly is famous for gifts with purchase and, a $1,000.00 spend at Palm Village includes a your party as a gift with purchase. What an incredible value – you get to go on a shopping spree, and it comes with a birthday party where everything is included! When's the last time Chuck E Cheese ever gave you anything (other than maybe a headache).
To book your fantastic fête, contact the Palm Villiage manager, Lillie, at 985.778.2547 or stop by the store to say hi (you know you want to go shopping – call it a mommy bonus for surviving the summer). And, to keep up with all the new arrivals and happenings in the store, be sure to follow them on Facebook and Instagram at @palmvillagemandeville.
PS: if you're past the birthday party phase, this same deal can also be used for bridal parties. Spend $1000 on your honeymoon wardrobe and host a bridesmaid event right in the store.
The following two tabs change content below.
Aimee
Hi, I'm Aimée, the Special Projects Coordinator for Northshore Parent. If there's a fun giveaway, a kids' clothing review, or a special event, there's a good chance that I'm responsible. I'm a lifelong resident of St. Tammany (except for time at LSU for undergrad and law school) and a mom to 3 little ones, ages 6, 6 (yes, they are twins, and no, they are not identical) and 2. Thanks for reading Northshore Parent and being a part of our community.