My friend Tisha recently hosted a gender-reveal party and the details were so cute I knew I had to share it with all of you! She had the party on the same Sunday as a Saints game and chose the very apt theme of "Pink V. Blue." There was lots of pink, lots of blue, and lots of football decorations. Attendees voted on the gender they thought the baby would be by placing footballs on a large score card. Tisha and her husband both wore pink and blue for the party, but I think he might have been just a little excited about the results because he changed his clothes after the big reveal!  I won't say too much more–I'll just let you scroll down and look at all these adorable pictures.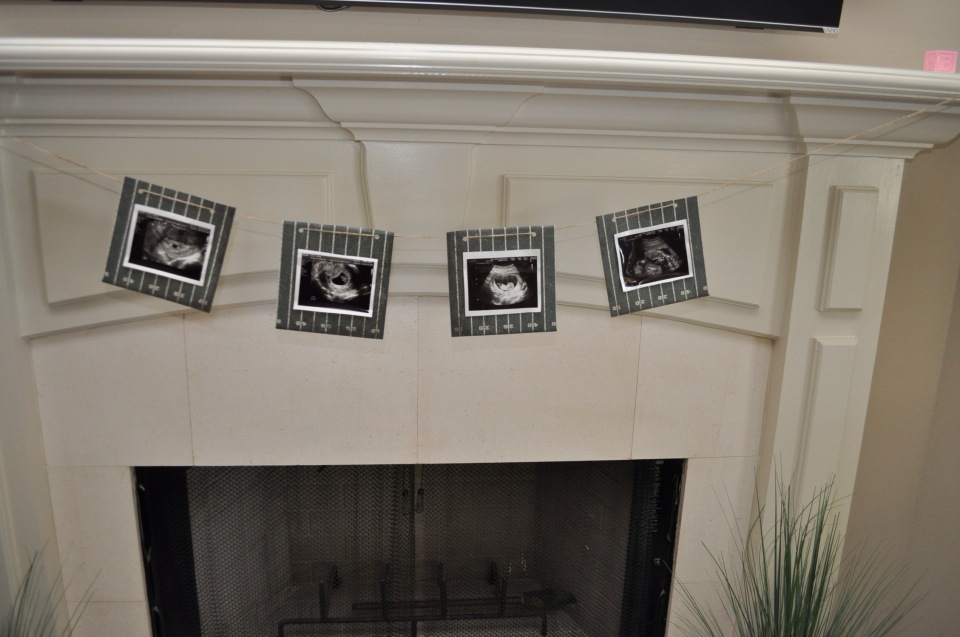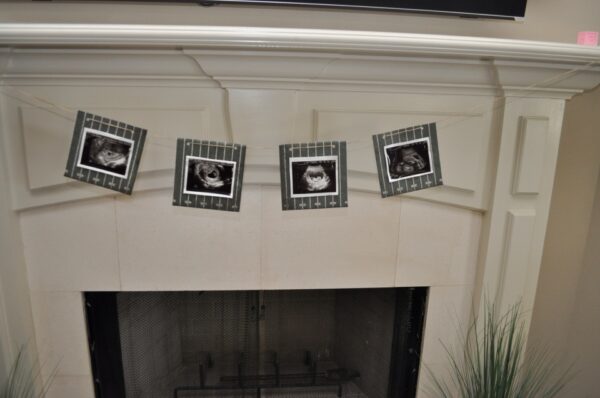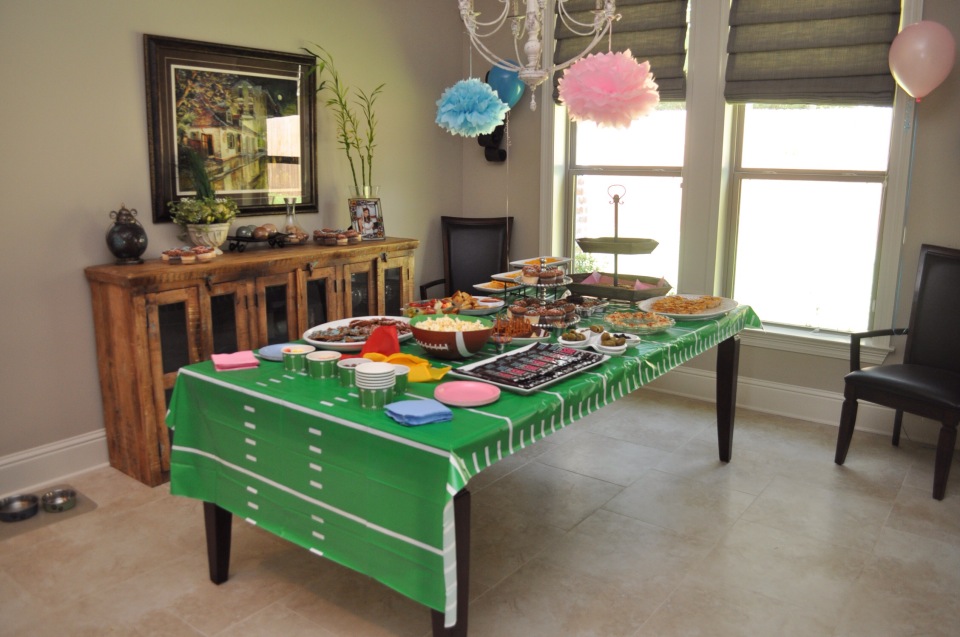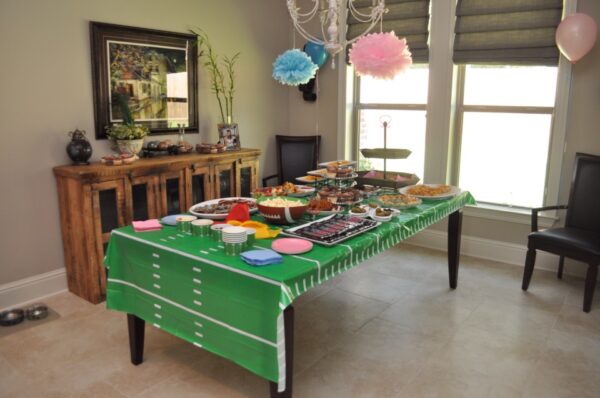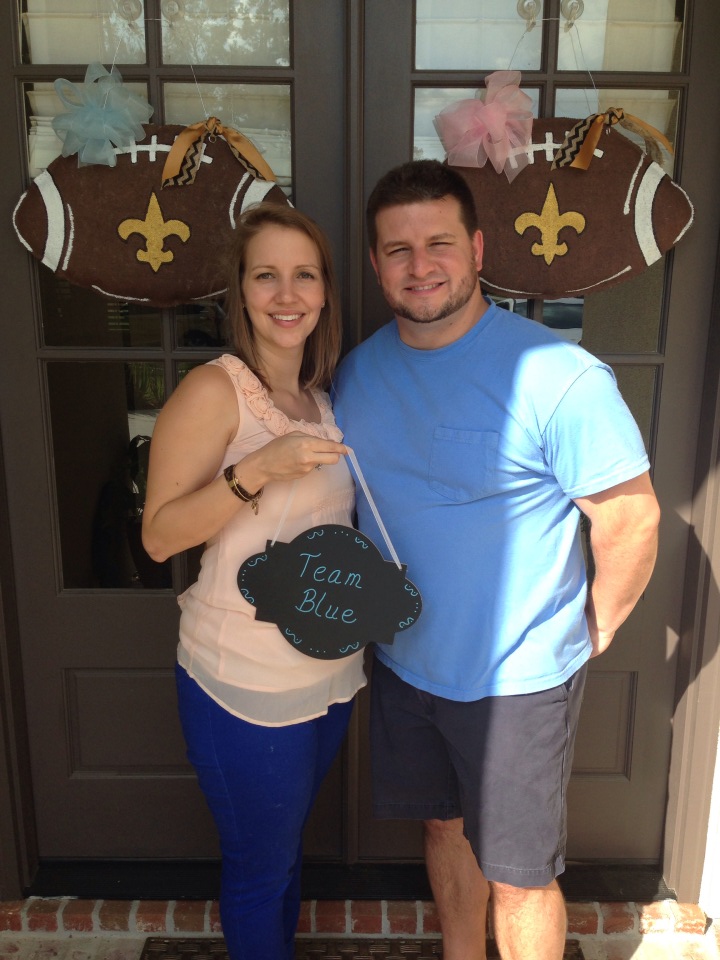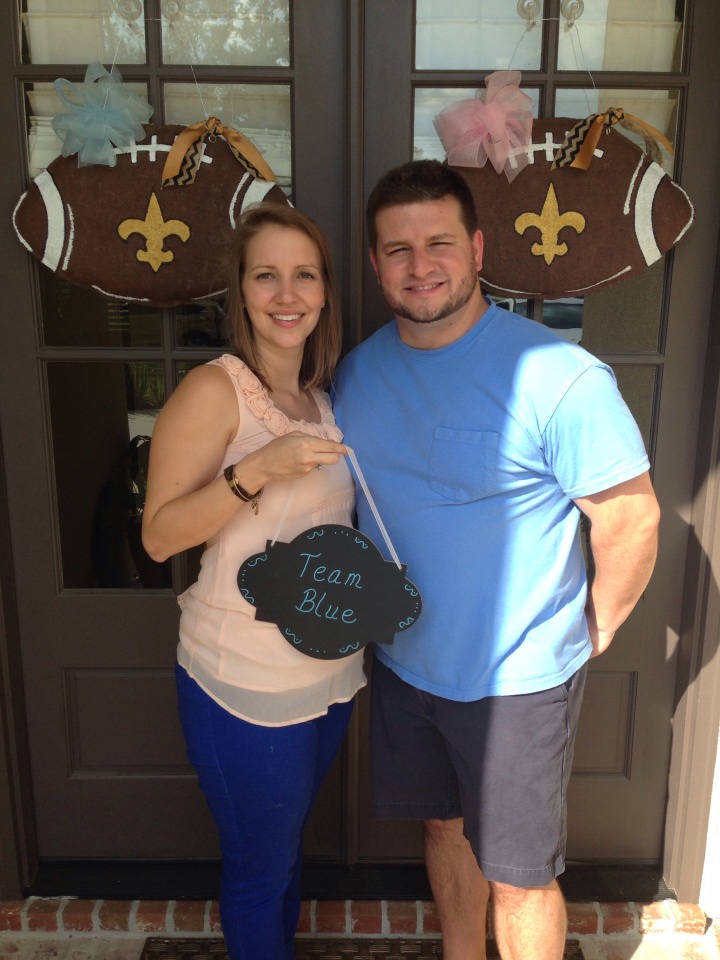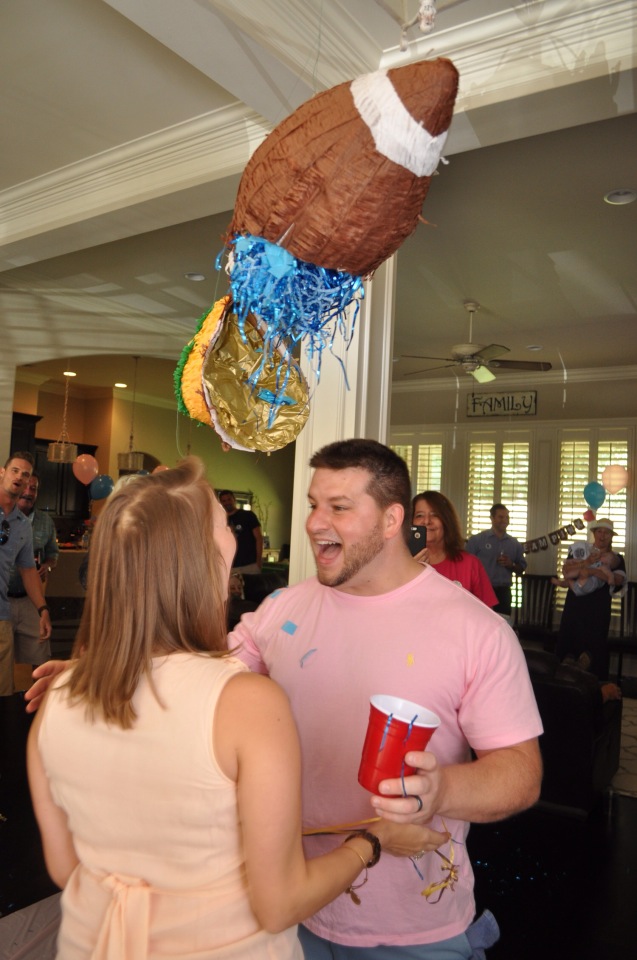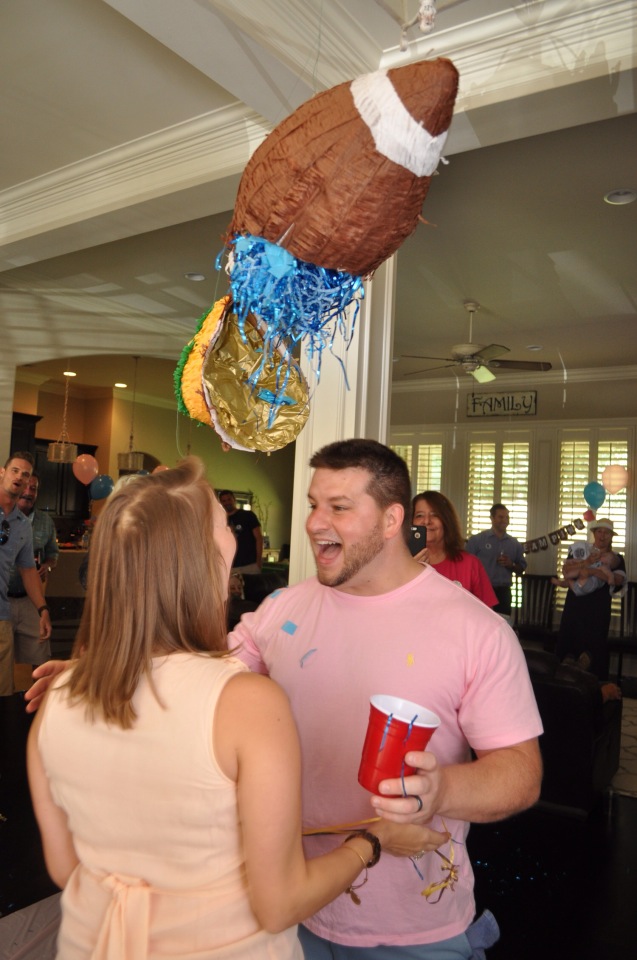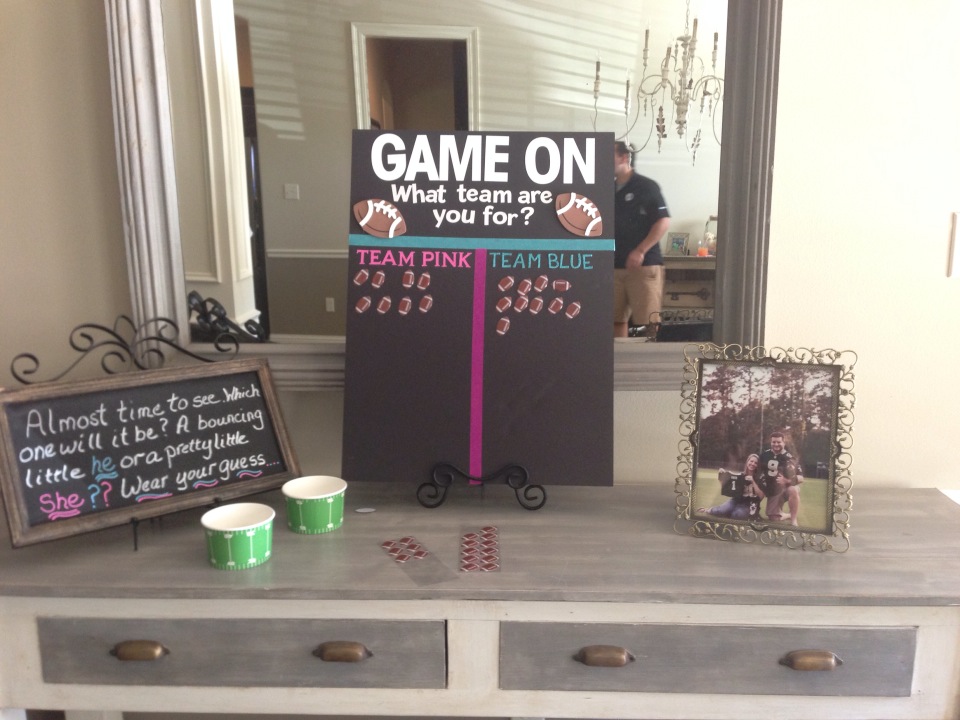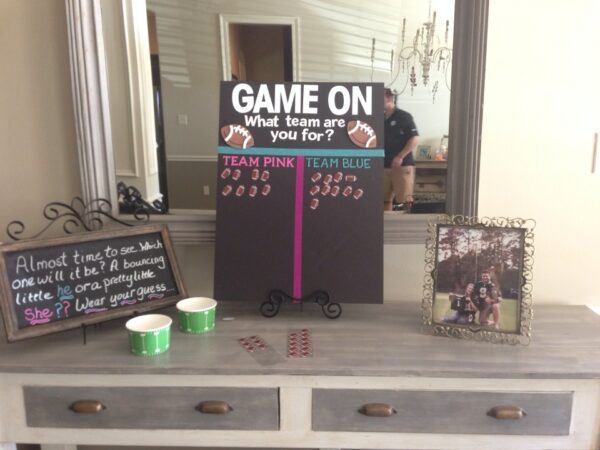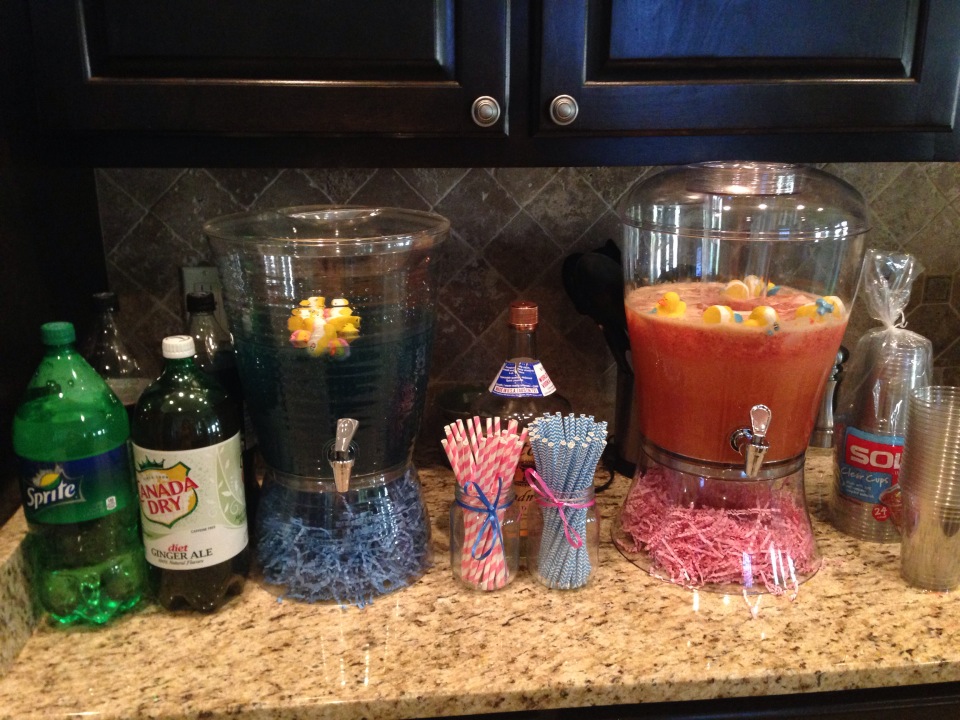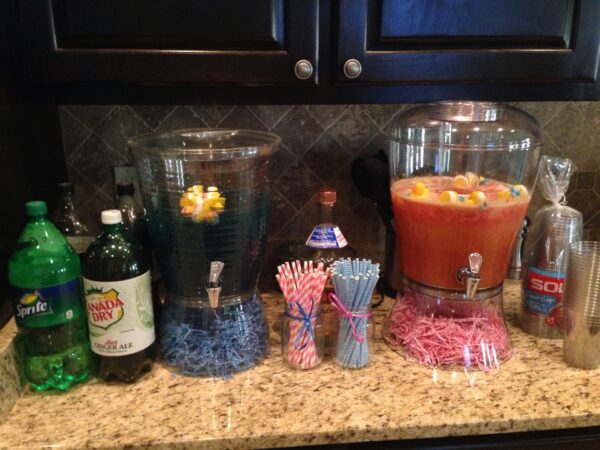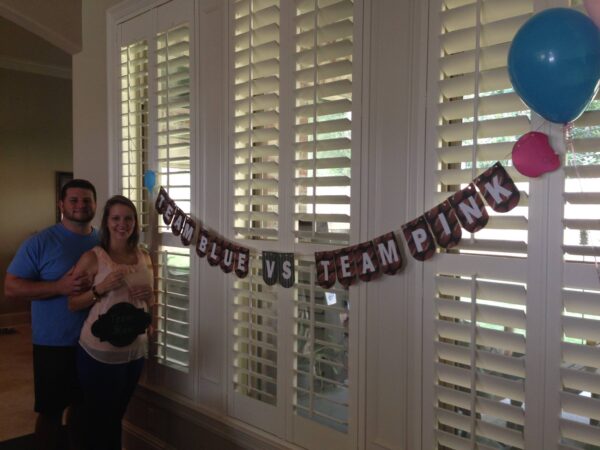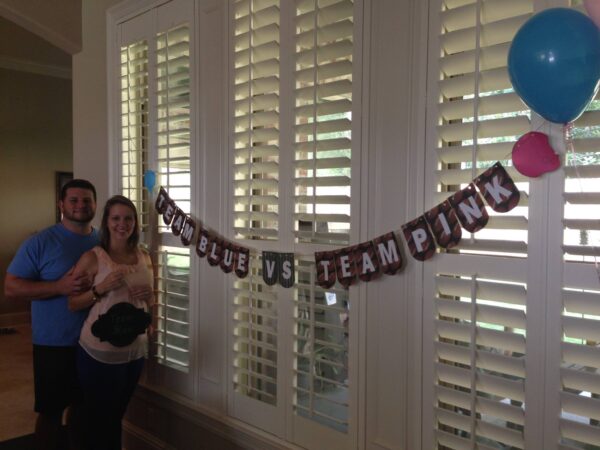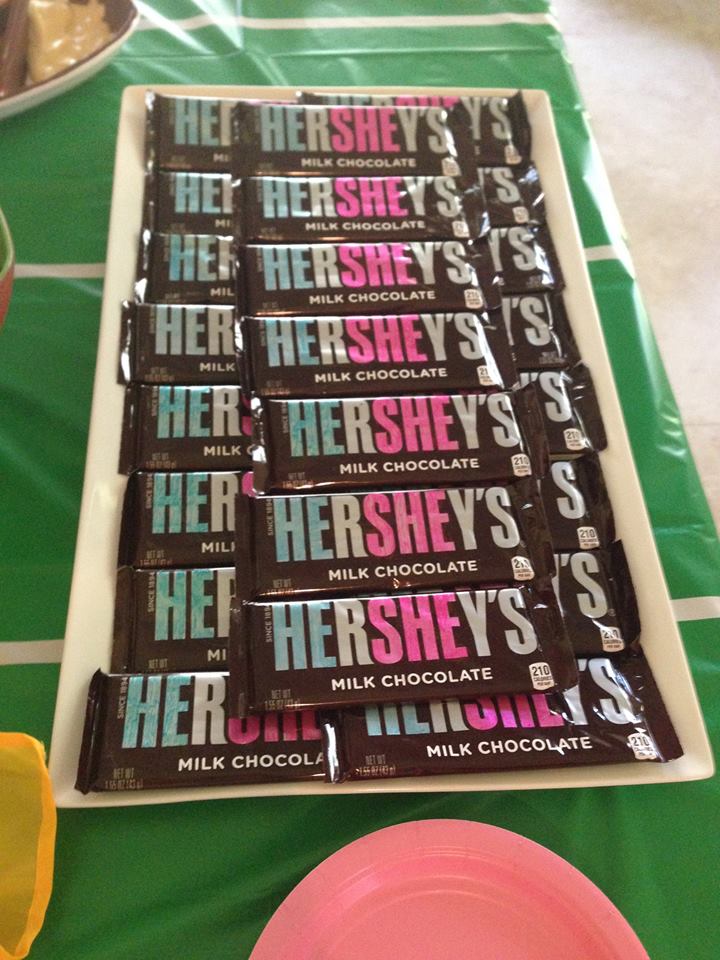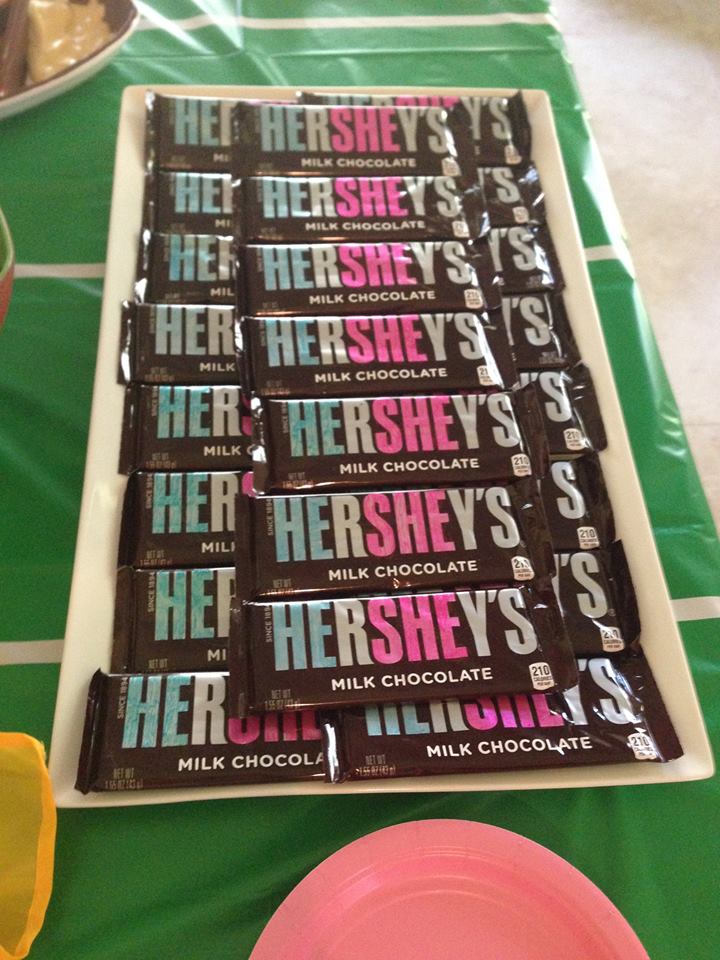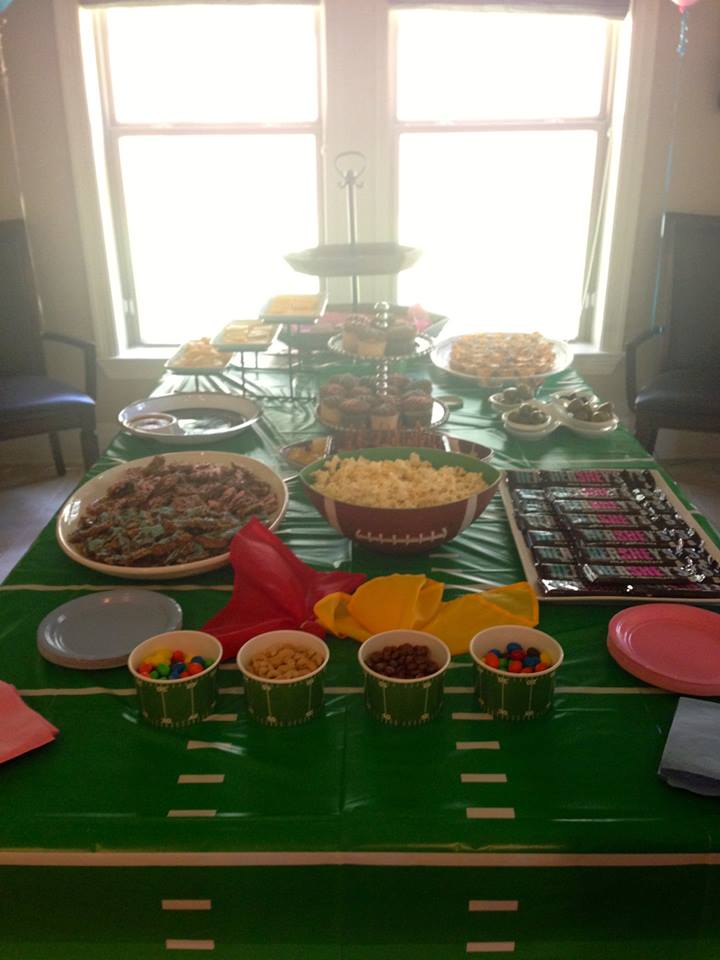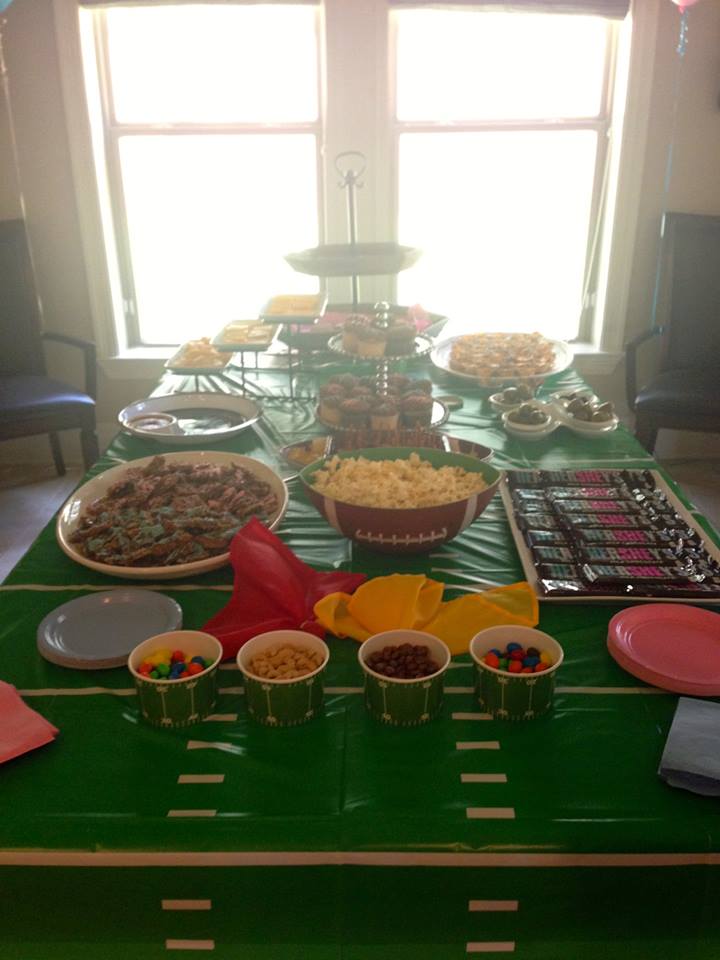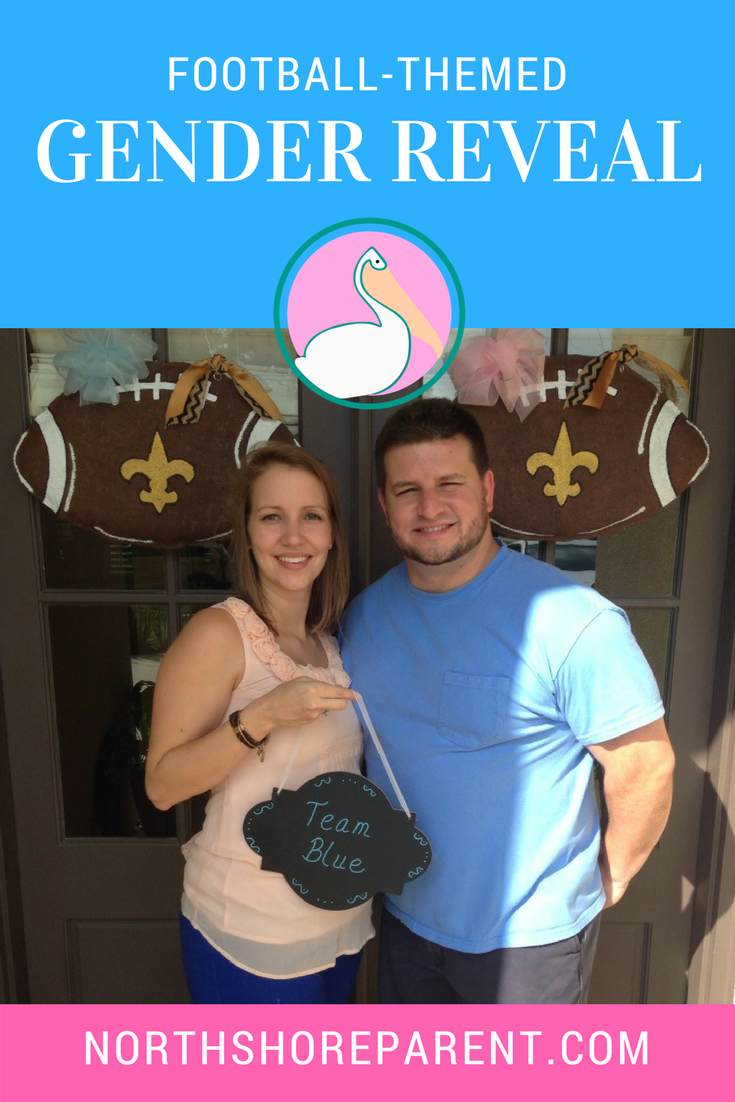 The following two tabs change content below.
Hi, I'm Katy. Mom to four sweet boys ages 10, 6, 6, and 5. It's a loud, messy, chaotic life. I love connecting with other parents and am so glad you stopped by today!