A few days ago I mentioned on Facebook that my kids have yet to discuss Halloween costumes with me. Normally the kids have chosen their costumes and are itching to get them on at this point. Between Halloween parties, themed birthday parties, and trunk or treats at local churches we normally get our monies worth out of each costume. But this year. . . silence!
Fond memories of our first Halloween helps me get through the sadness of my children growing up. I remember dressing my daughter as a little kitty cat and my son was a cowboy for their first Halloweens. Princesses, ballerinas, football players, race-car drivers, and Stitch from Lilo & Stitch were some of our favorite costumes. But the days of cuteness seem to be gone. Santa, Easter Bunny, Tooth fairy have all made their farewell and I'm sure Halloween costumes are the next to go.
Here is a list of Halloween Activities your older child can do if they "think" they are too old for Halloween
Hold a Movie Fright Night
Popcorn, scary movies, and Halloween treats can put your older child in the festive spirit.
Get Them Involved
Have your child participate in a trunk or treat and allow them to be in charge of the theme & decoration. Ask your teen to help decorate the yard or house for Halloween. Getting them involved can help them engage in the holiday.
Conduct a Sibling Pumpkin Decorating Contest
Winner gets a prize and allows your older children to be artistic and feel involved.
Throw a Halloween Bash with Their Friends
Whether it is a sleepover or a traditional party, your older children will love celebrating this way and their too-cool friends will probably enjoy it too. We have some great ideas for making your party festive that your teen/tweens will love to try out.
Entertain Younger Trick-or-Treaters
Get your child involved by allowing your older child to pick the Halloween candy and pass it out to the younger children in the neighborhood. If you live in a rural community, perhaps your church, local civic center or town hall has an event they can be a part of.
When did you or your older children stop dressing up for Halloween? How would you get your older child involved?
Are you looking for some other kind of Halloween content? We have guides to pumpkin patches, a list of activities for the season, and much more. Check it out right now.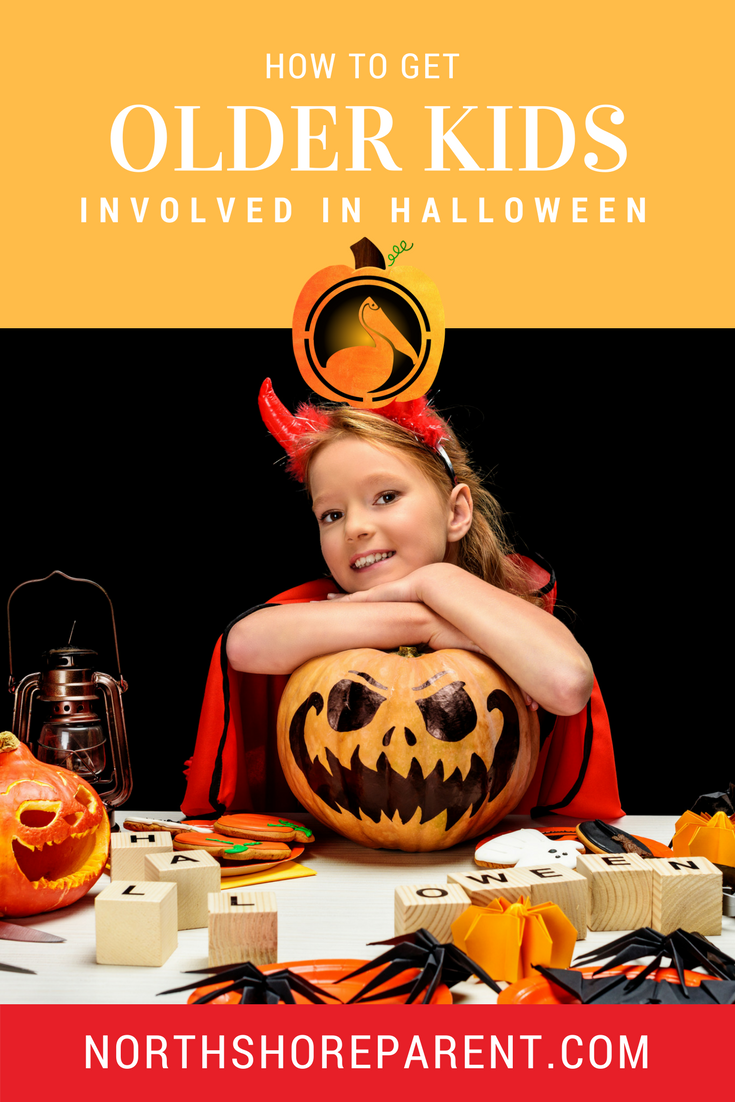 The following two tabs change content below.
Maria is a wife & mother to a 7th grader & 4th grader. When not working on her own blog: Blogging, Babies & the Bayou she can be found working FT in Healthcare, shuttling her kids to their after school activities or on the road to her next journey. Blogging, Babies & the Bayou focuses on travel, local tourism, brand relations and much more.