It's that time of year again! Time for resolutions for a better, healthier you. For me, the hardest part of living a healthier lifestyle isn't getting more exercise, it's eating better. I love good food. I've spent the past few months experimenting in my kitchen to find some healthy, well-rounded dishes that both me and my family will can enjoy. Below are three of my family's favorites.
1. Crockpot Chicken Creole over Cauliflower rice
Ingredients:
4 (2 lbs) skinless boneless chicken breasts
1 small onion, diced
3 garlic cloves, minced
1 bell pepper, diced
4 Roma tomatoes, diced
1/4 cup pitted spanish olives, halved
8 oz can tomato sauce
1/4 tsp oregano
1/4 tsp cumin
salt to taste
1-2 bay leaf
1/4 cup chopped cilantro (plus 2 tbsp more for serving)
Instructions:
Place all ingredients in the crockpot, cook on low for 8 hours or high for 4-5 hours. When ready to serve, shred the chicken with a fork and mix it all together very well. Serve over cauliflower rice (recipe below) or brown rice.
Cauliflower rice:
1-2 heads of cauliflower, rinsed and dried.
1 tbs of olive oil
Salt and pepper to taste
Instructions:
Wash your cauliflower well and pat dry. It's important that it is dry before you shred it. Break the cauliflower into small pieces and place in a large food processor. Process until it is a rice-like size. Be careful not to over process and make it mushy. Place the olive oil in a skillet and warm over medium heat; once the skillet is hot, place the ground cauliflower in the skillet and cook for about 5 minutes, stirring often, or until it is very lightly browned. Salt and pepper to taste.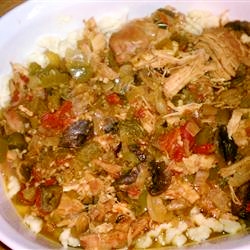 2. Honey Mustard Chicken
Ingredients:
6 boneless, skinless chicken breasts
½ cup of honey
½ cup of yellow mustard
1 teaspoon of basil
1 teaspoon of paprika
Instructions:
Preheat oven to 350 degrees.
Sprinkle chicken breasts with salt and pepper to taste, and place in a lightly greased 9×13 inch baking dish. In a small bowl, combine the honey, mustard, basil, paprika, and parsley. Mix well. Pour 1/2 of this mixture over the chicken, and brush to cover.
Bake in the preheated oven for 30 minutes. Turn chicken pieces over and brush with the remaining 1/2 of the honey mustard mixture. Bake for an additional 10 to 15 minutes, or until chicken is no longer pink and juices run clear. Let cool 10 minutes before serving.
3. Pasta Pomodoro
Ingredients:
1 (16 ounce) packages angel hair pasta
1/4 cup olive oil
1/2 onion, chopped
4 cloves garlic, minced
2 cups roma (plum) tomatoes, diced
2 tablespoons balsamic vinegar
1 (10.75 ounce) can low-sodium chicken broth
crushed red pepper to taste
freshly ground black pepper to taste
2 tablespoons chopped fresh basil
1/4 cup grated Parmesan cheese
Instructions:
Bring a large pot of lightly salted water to a boil. Add pasta and cook for 8 minutes or until al dente; drain.
Pour olive oil in a large deep skillet over high-heat. Saute onions and garlic until lightly browned. Reduce heat to medium-high and add tomatoes, vinegar and chicken broth; simmer for about 8 minutes.
Stir in red pepper, black pepper, basil and cooked pasta, tossing thoroughly with sauce. Simmer for about 5 more minutes and serve topped with grated cheese
Happy Cooking!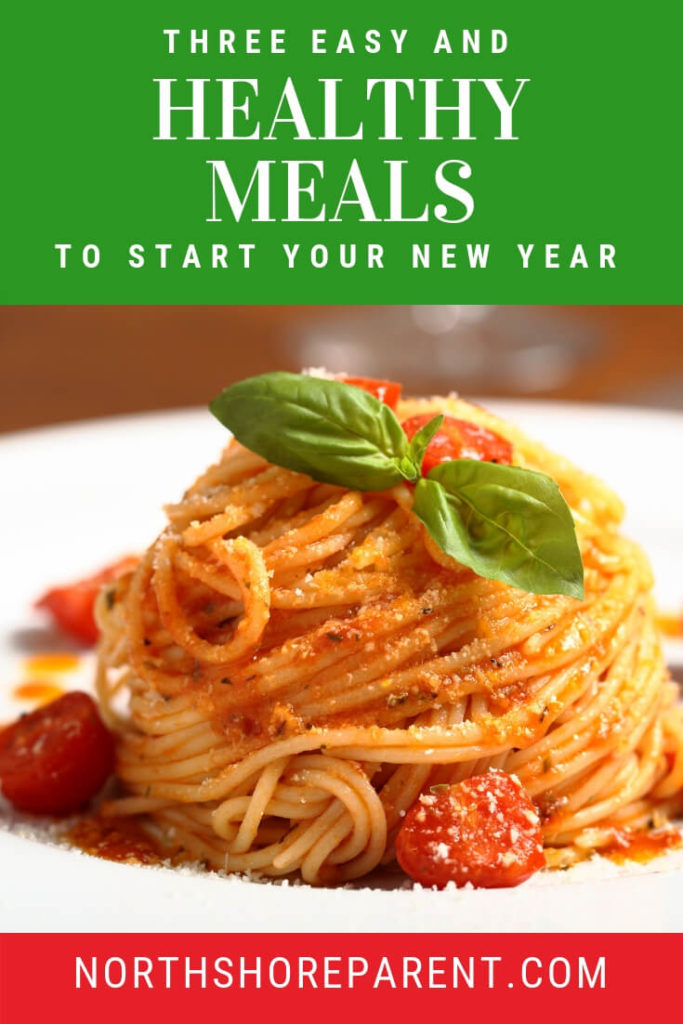 The following two tabs change content below.
Melissa
I am a stay at home mom to two little girls who keep me running. I also care for my elderly grandmother full time. I'm a fan of fitness, mainly because I'm an even bigger fan of cooking and eating. When I'm not busy juggling other people's busy schedules, I can usually be found with my nose in a book or conducting bold experiments in my kitchen, some of which are quite tasty.