Children's author J. Steven Spires is also an elementary school teacher and resident of Slidell, Louisiana. He'll also be participating in Book Fest with our sister site, Jefferson Parish Parent next weekend at Lakeside mall. We thought there was no time like the present to get to know this local author a little better! Here are three questions with J. Steven Spires.
What inspired you to write the story Three Little Shrimp?
As an elementary classroom teacher, I am always looking for interesting ways to engage my students in their academics. One way I do this is to bring to their attention something or someone they are familiar with. So, when my science curriculum called for a lesson on prey and predators, I immediately thought about our local brown shrimp and their natural predators.
A few months later I was telling another writer friend about my shrimp lesson and she challenged me to make it into a
children's book story. Since I have a love for writing, I accepted the challenge and spent the next two years working on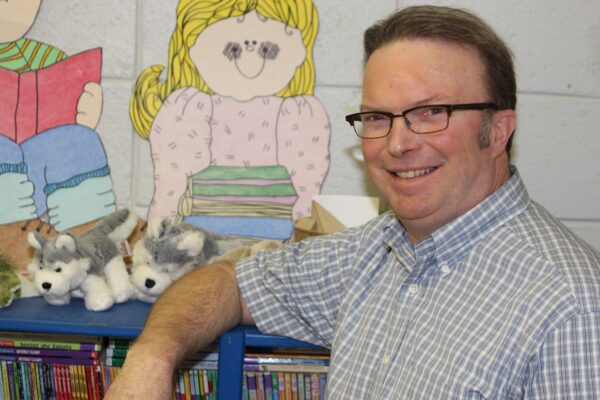 How long did it take to make Three Little Shrimp a reality?
As I said in the previous question, Three Little Shrimp took about two years to write. This may seem odd since the story contains a total of about 500 words. But the story meandered quite a bit before I actually had a good idea of where to go with it.
The project actually started in 2010 when the story was picked up by an independent publishing group known as Inspired Books Publishing. From that point our illustrator, Jonathan Caron, who was brand new to the illustration business took about two years to draw and color the book's illustrations.
During this time, our project editor, Esther Hershenhorn, began consulting me about the story and places that needed some
"tightening." She would conference call me from Chicago every two weeks to check on progress and to give feedback.
When Jonathan completed all the illustrations, our book designer, Jacques Anka, did his graphic magic and created the
actual book. The project team and I would spend many hours looking and checking and reviewing all aspects of the
book to make sure it was ready for print.
Finally, in April 2013 the book design went to Worzalla Book Manufacturers for printing. A few weeks later on May 10,
2013 ("National Shrimp Day"), Three Little Shrimp was released to the public.
So, from start to finish Three Little Shrimp took about six years to become a reality.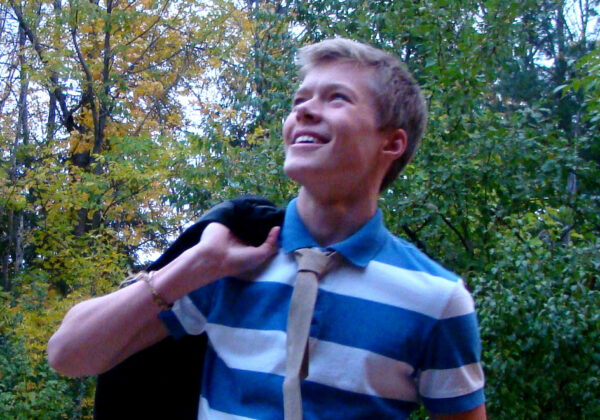 What do your kids think of you as a writer?
Both my five personal kids and my 22 school children think it is great to have a dad or a teacher that is a published author.
I think that both sets of children are quite impressed by this new status. My personal children enjoy the attention they get at festivals, presentations and book signings when parents and grandparents come to buy the book. At my school, Honey
Island Elementary, there are many students that come up and tell me how much they have enjoyed reading Three Little Shrimp. I have a few students who have even told me they want to write books for kids just like me!
At home my daughter, Victoria seems to have inherited my love for writing. Although only 14 she has already completed her first children's story, The Big Adventures of Ben and Chic. This is a story about two guinea pigs and the adventures they have together. She is hoping to be the third book published by Inspired Books!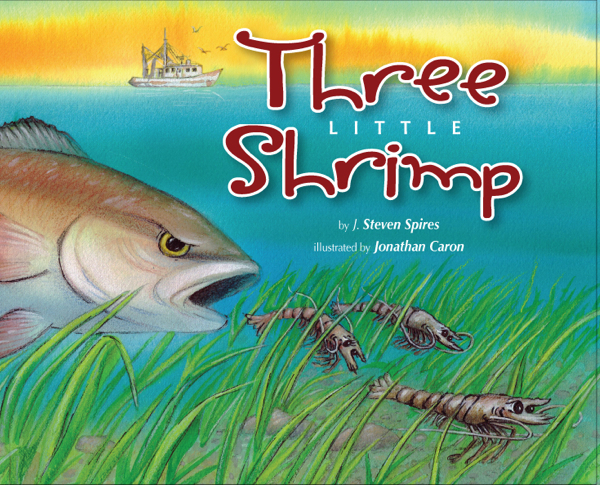 The following two tabs change content below.
Hi, I'm Katy. Mom to four sweet boys ages 10, 6, 6, and 5. It's a loud, messy, chaotic life. I love connecting with other parents and am so glad you stopped by today!