It's almost time to put away King Cake for another year, but that didn't stop me from ordering one from the winners of our Northshore's Best King Cake Content, Precious Pastries.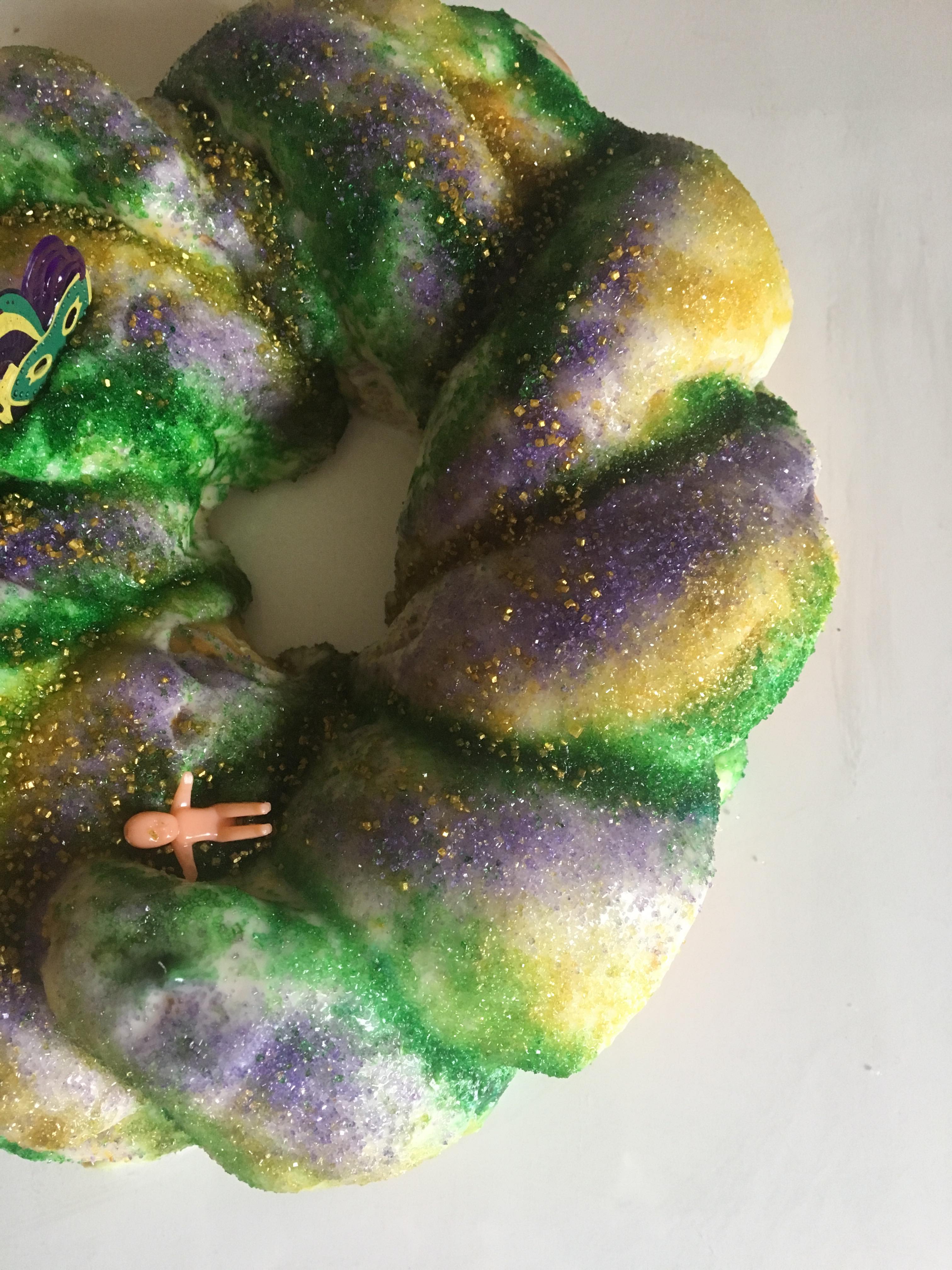 Prior to our contest, I had never heard of Precious Pastries, so it was a bit of a surprise when an unknown took home first place. Let me tell you–it was well-deserved. These king cakes are remarkable. The brioche is light and fluffy–it remind me of homemade bread. It's traditionally braided with cinnamon. On top is both white icing and colored granulated sugar. If you grew up on McKenzie's, the granulated sugar is very important.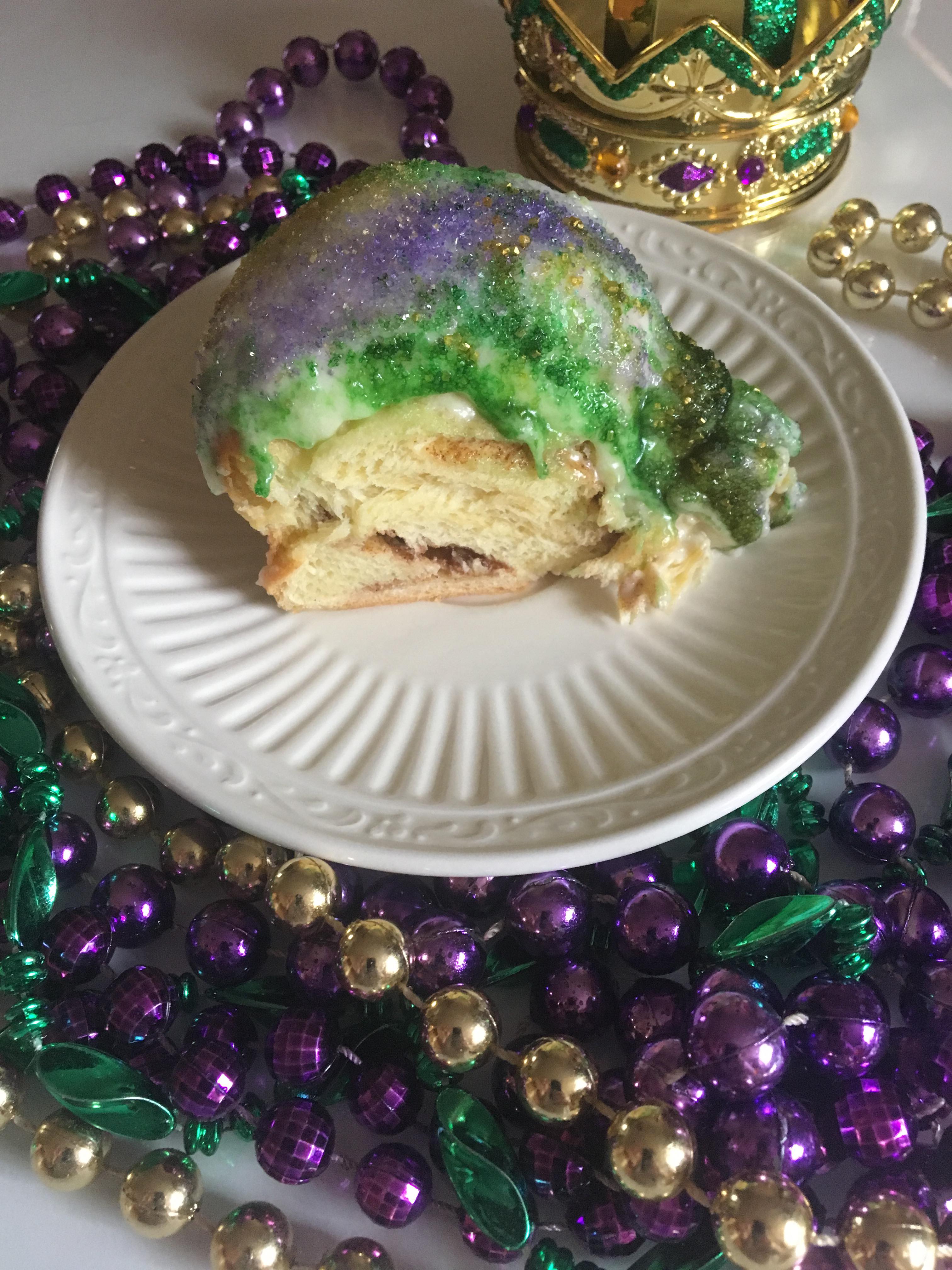 The owner of Precious Pasties, Shawn Gress is a Master Baker who sells regularly at the Stennis Farmers Market and and every five to six weeks at Williams Sonoma, You can also order a cake directly through her Facebook page and arrange a place to meet for pickup.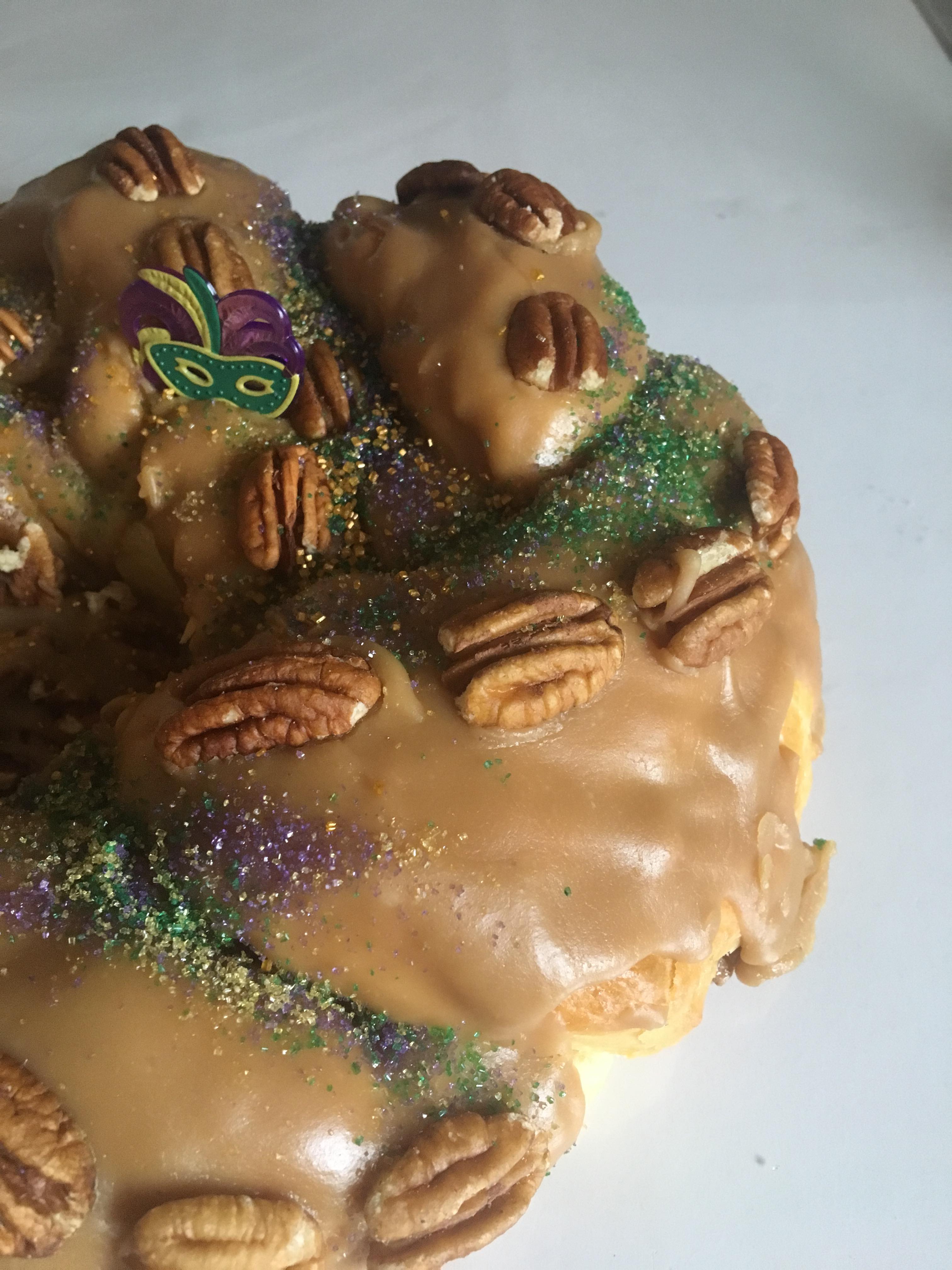 After I told Shawn I wanted to try these "best king cakes" she graciously gave me one of each of her best sellers–Vanilla Curd with Cinnamon is what you can I would call "plain" and Praline Pecan are her top two cakes. She also does flavors like blueberry and cream cheese if that's more to your liking.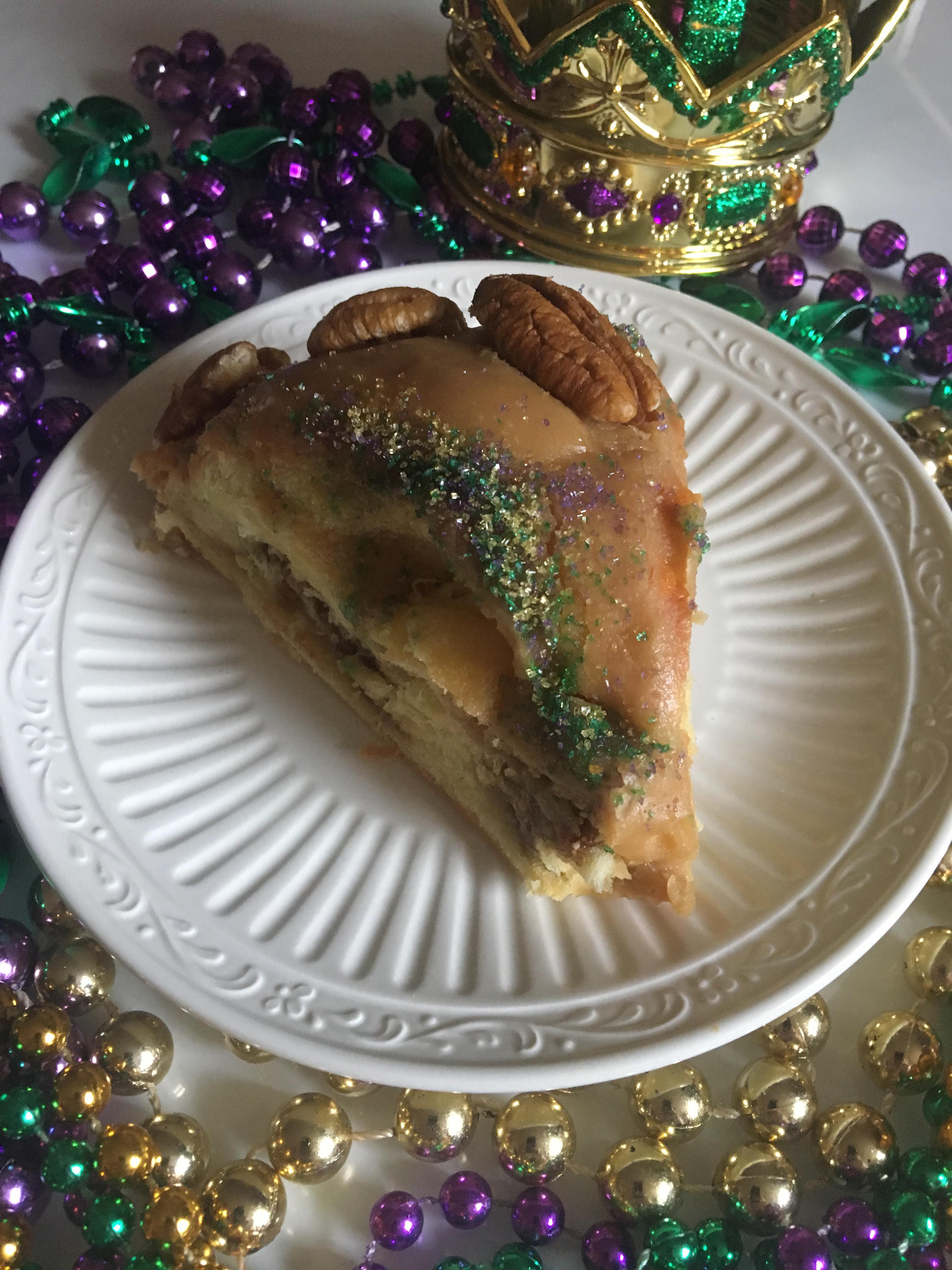 After winning, she got very busy, but you can try one of these cakes if you are willing to eat one after Mardi Gras. Otherwise, put it on your list for next year–this is one you don't want to miss!
Love great Mardi Gras content? We've got the complete guide to celebrating Mardi Gras on the Northshore right here–you should check it out!
The following two tabs change content below.
Hi, I'm Katy. Mom to four sweet boys ages 10, 6, 6, and 5. It's a loud, messy, chaotic life. I love connecting with other parents and am so glad you stopped by today!