Mermaids are hot right now. Everywhere you look you see mermaid pillows, t-shirts, and blankets. It's no wonder that lots of little girls (and probably some boys) are asking for mermaid birthday parties. We have tons of great ideas for you on the site and here we're sharing some of our favorite mermaid party decorations. As always, we love to support local shops so several are featured in this post. I hope this helps make your party planning go a little quicker.
Infinitely customizeable, these mermaid garlands can pack a big punch without breaking the bank. Hang some behind your dessert table or drape them across the front. They'd also be great as a photo backdrop!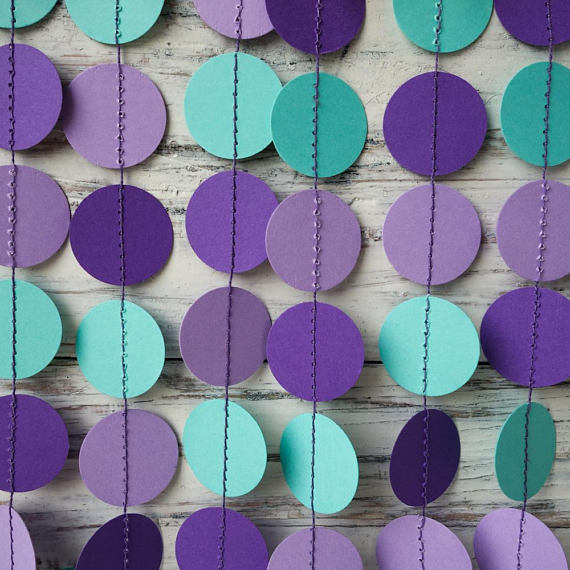 These mermaid cupcake toppers are a best seller on Etsy with good reason! They are adorable. I have always loved cupcake toppers because they take something super-easy to make and elevates it to a new level. Can't beat that!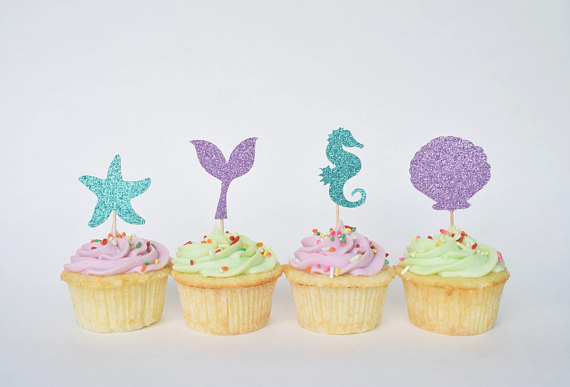 These jellyfish lanterns are pretty amazing looking and I would definitely order them for my own party. Cluster them in a corner like in this picture or put one on each side of your cake.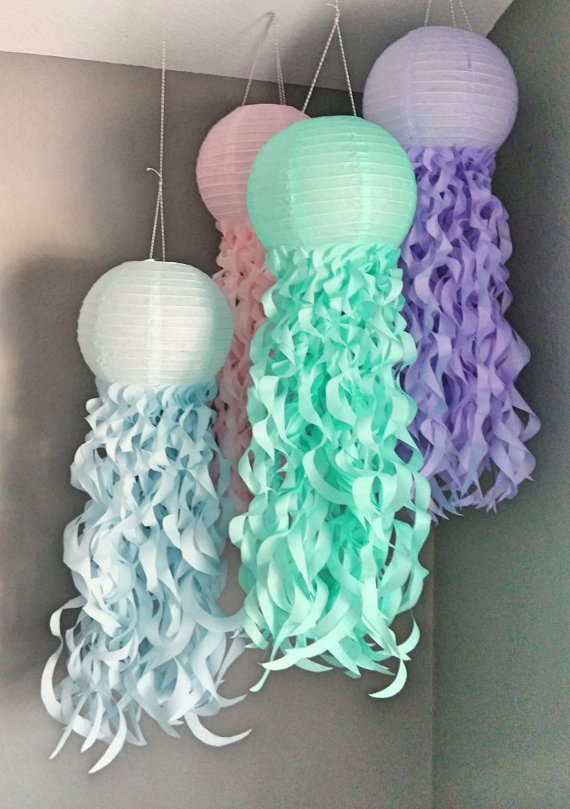 Is this a special birthday? Do you need an adorable, custom prop for your photos? Or maybe you need some bling for your cake table. Either way, this hand-painted mermaid number is just the ticket.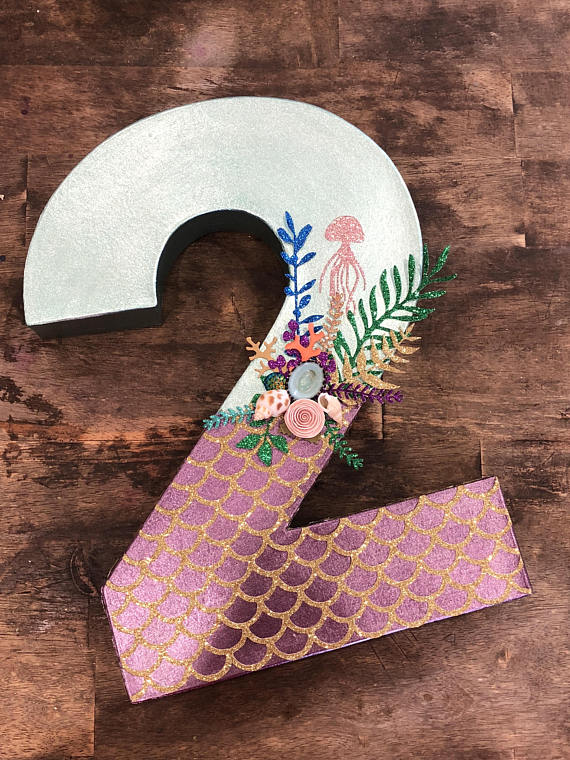 Okay, so this ins't cheap but OMIGOSH is it cute!  Can't you just imagine a gaggle of girls/fully grown adults having fun with this? You can add a name if you like, but I like it better without. If you want to go big for your party, you're going to want this mermaid photo prop.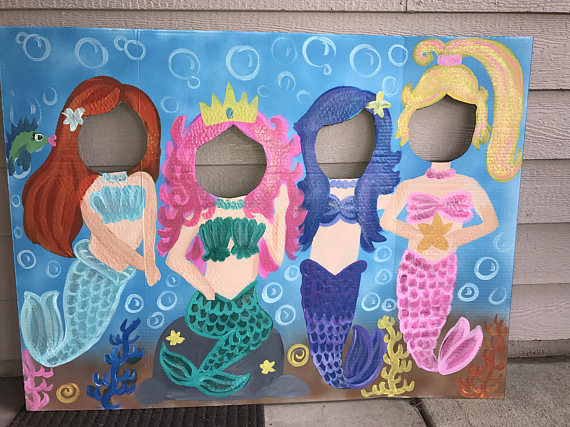 This is a little more sophisticated and it can also become a room decoration after the event. It would be wonderful for an older child's party. Place these mermaid lights on a special table near the front of the room.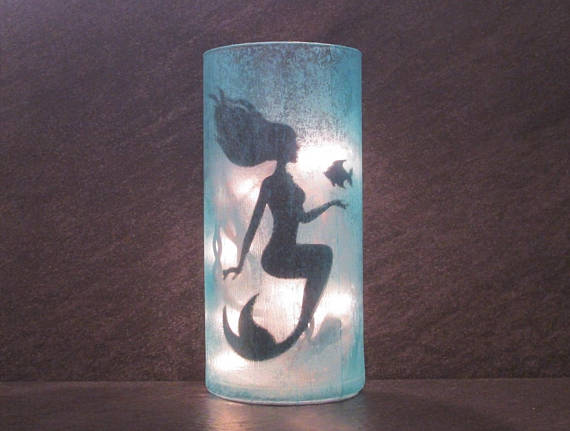 Not everyone likes balloons, but I love them. They are festive and inexpensive. If you're like me and are looking for an adorable mermaid balloon then look no further. This one is perfect. And if you want another adorable balloon, this octopus should do the trick.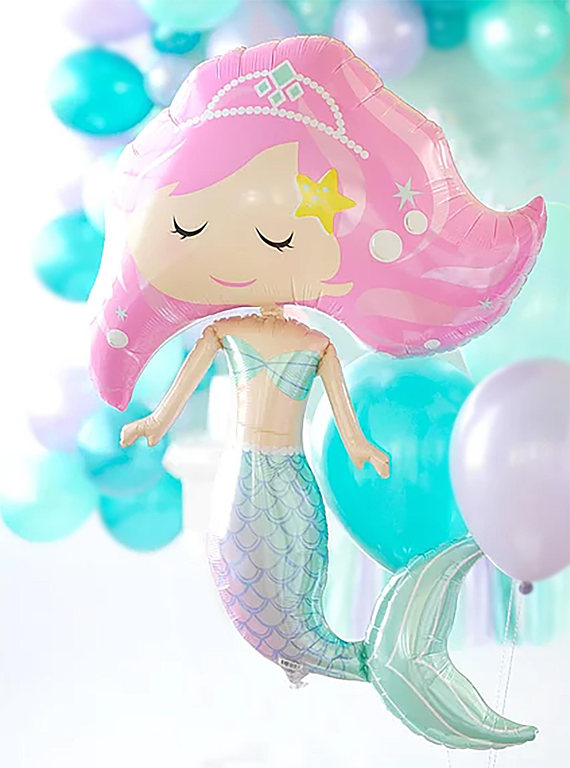 I hope this post has helped you plan your big mermaid bash. If you still need more ideas we have posts on mermaid party invitations, inspiration, and more!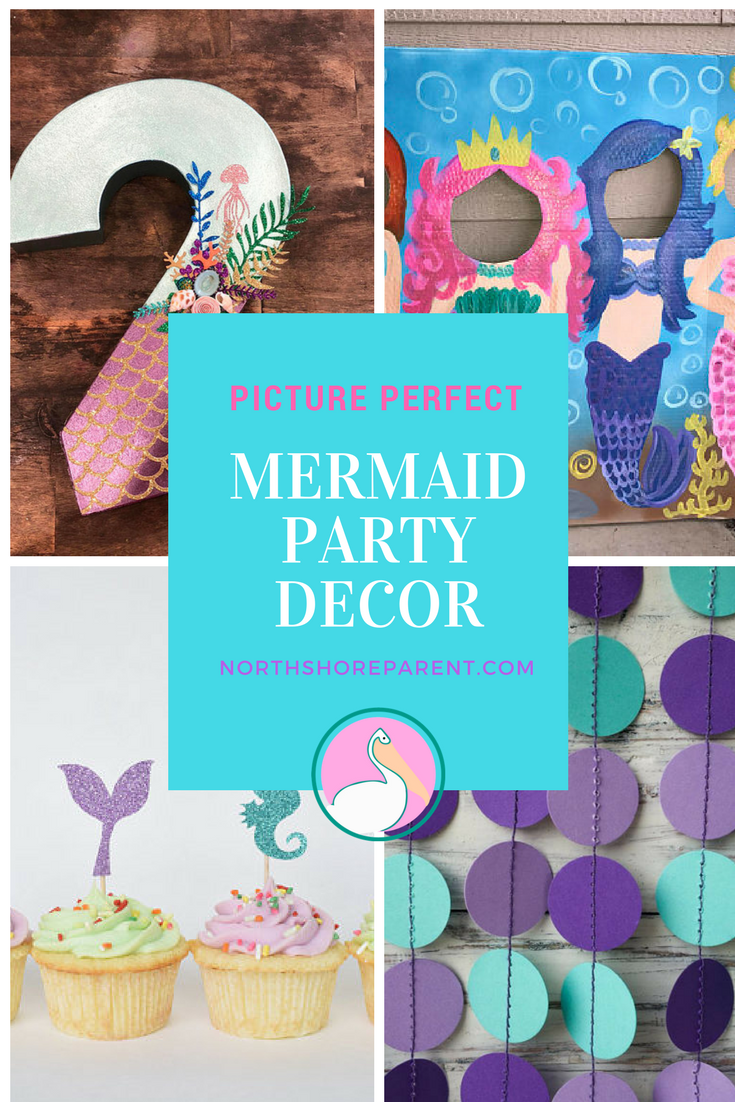 The following two tabs change content below.
Hi, I'm Katy. Mom to four sweet boys ages 10, 6, 6, and 5. It's a loud, messy, chaotic life. I love connecting with other parents and am so glad you stopped by today!