I love to plan and have things to do but at the same time I feel overwhelmed and anxious until it's all done. Well, my big girl turned five August 28th, and she wanted a gymnastic party with an Ariel theme, so I got to planning. I love to bake so I decided to make her cake. I took one cake decorating class and am far from a pro: I ordered her first birthday cake, I made a castle cake for her second birthday, and a Rapunzel for her third–Rapunzel was, by far, the best. This time around I have no idea what was thinking! I decided to use a Wilton Ariel Star pan and put  that cake on top of a larger rectangle (to serve more people). At no point did I think it would be hard. I envisioned my final product as Ariel on top of a large blue rectangle resembling water where I would put all of my daughter's Ariel figurines like Sebastian, Flounder, Max, etc.
Looking for Mermaid invitations? Here's the post for you!
Let's just say faces aren't easy to do and my Ariel looked a little–um–creepy. The consensus on Facebook was that she looked like she had Botox lips!
Regardless, my daughter loved it and it tasted great, which is the most important thing.
Looking for mermaid decorations? We've got a whole post right here.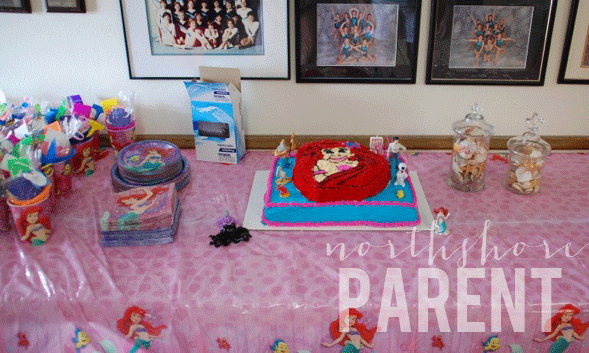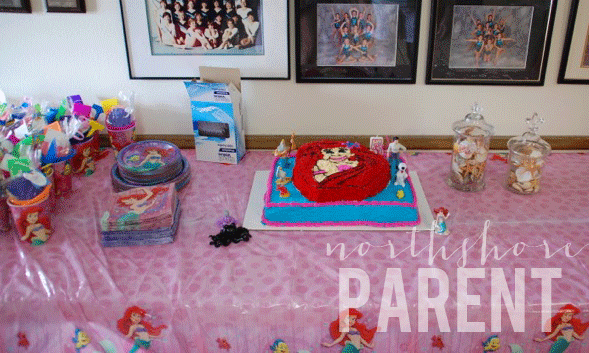 Minus the cake fiasco, everything else turned out great and everyone had a good time at the party. Since it was at a local gymnastics place, I didn't have much decorating to do and I didn't serve the kids a meal since the party wasn't at a meal time. I bought some round bowls resembling fish and filled them with gold fish and goldfish grahams. Also put two glass jars with seashells and starfish on the cake table–I liked that those weren't too theme-y because now I can use them as summer decorations in my house. I also made my often-requested sugar cookies in the shape of shells and mermaids. I did NOT try any fancy decorating on those–just iced them in pink and purple.

For favors we had Ariel cups and I ordered a little beach bucket with tools and put a cookie in each one with and Ariel tag that read "Next time you go to the Sea, take this bucket and think of me."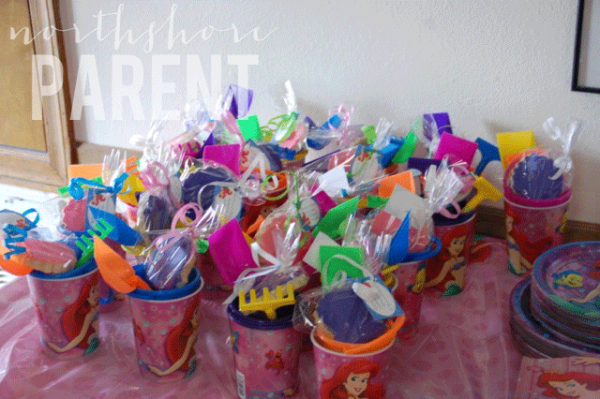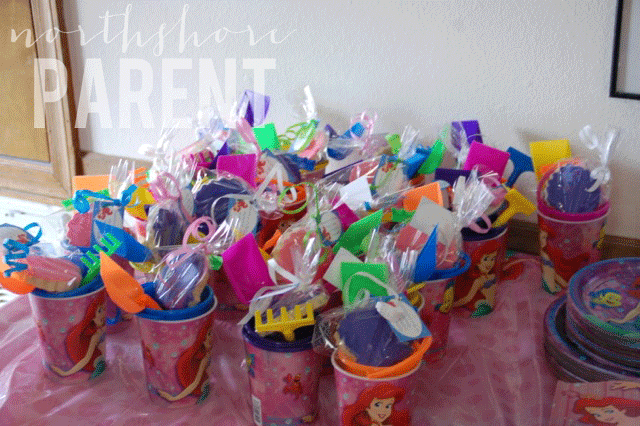 The party went by quickly. Most of the cake was eaten and now I'm home with new toys strewn all over my house thinking "What needs to be planned next?"
If you liked this post, we have tons of other posts with ideas for birthday parties. You can see all of them on our Birthday Party inspiration page.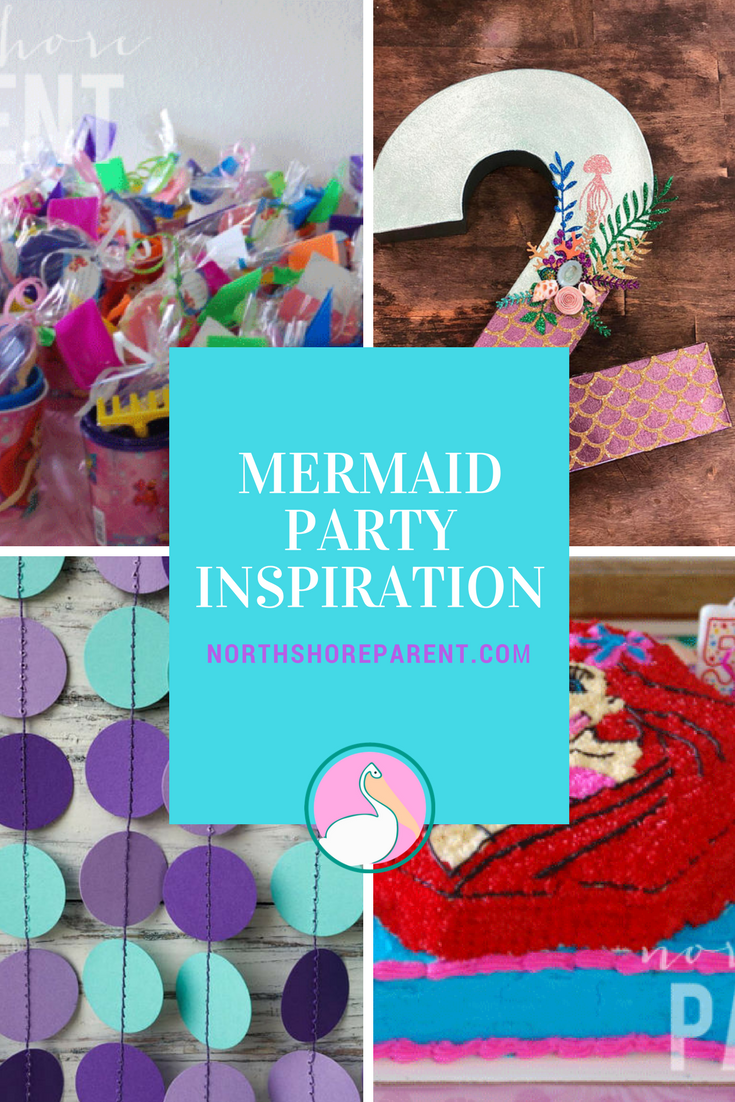 The following two tabs change content below.