Most people on the Northshore know Liuzza Land–a local farm that's open to the public in the Spring for strawberry picking season. What not everyone knows is that Liuzza Land also does a couple of open days in the Fall during pumpkin season.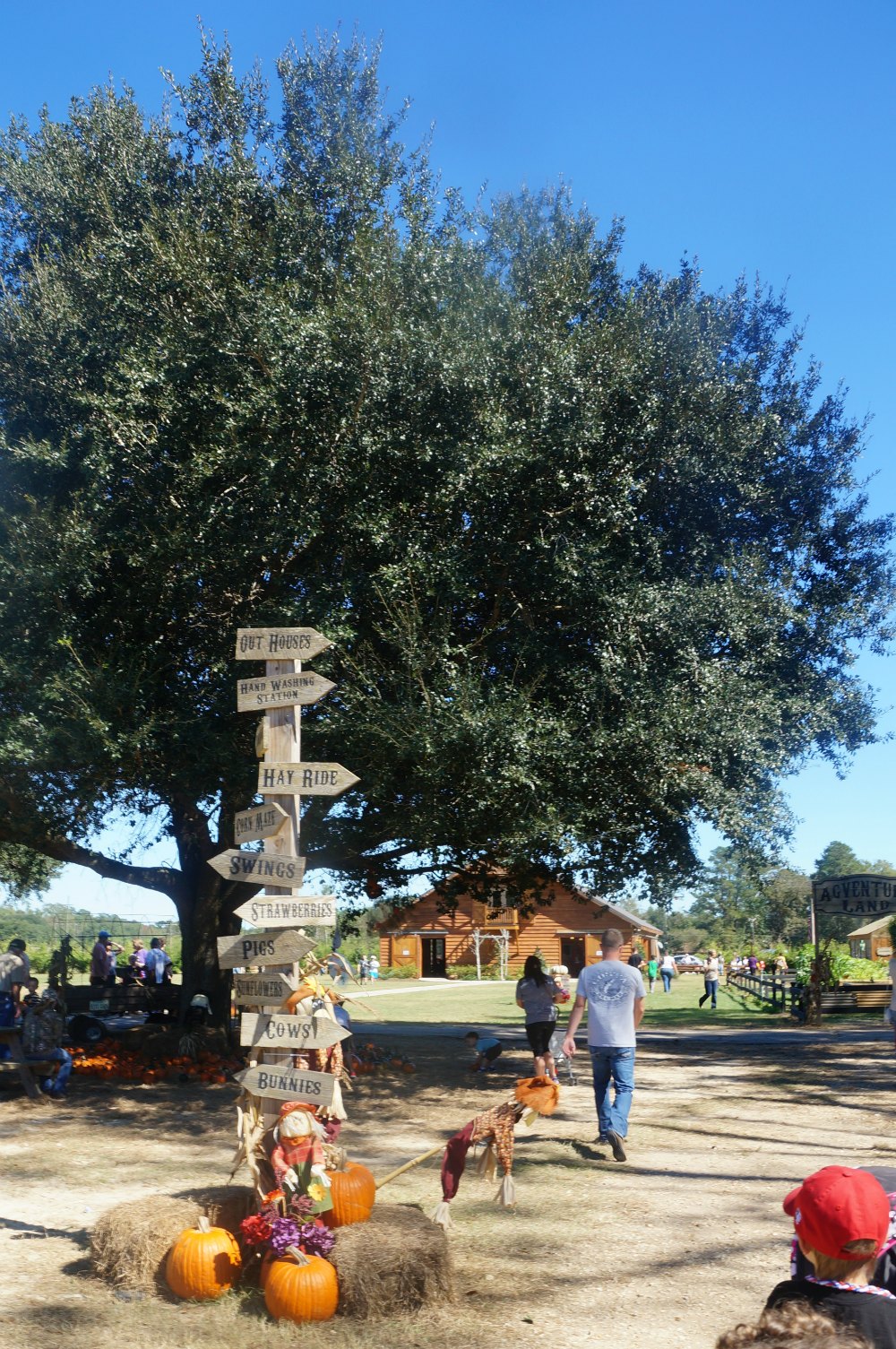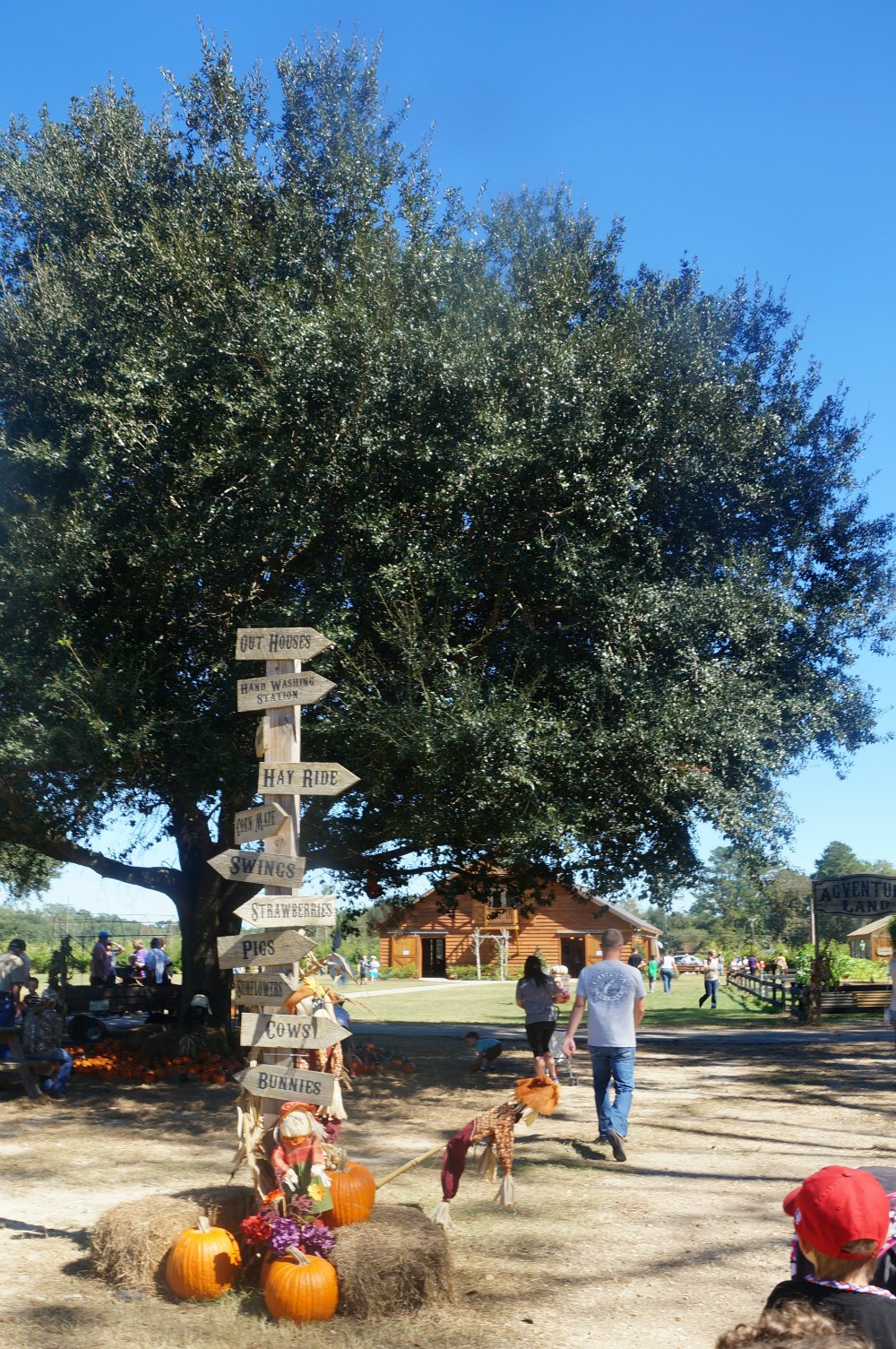 I had heard about these days last year, but decided my kids were still a little young for so much activity. This year, however, I thought they were ready. So at about 12:30 we packed up the truck and headed out to Amite.
It was about a 45 minute drive from my house in Abita Springs to Liuzza Land. If you live closer to the Interstate, it will probably take you less time. The drive was easy and Liuzza Land itself is well-marked. Everything seemed very organized. We brought my son's wheelchair, but we were uncertain if we'd be able to maneuver it around on a farm–I probably could have called and asked, but planning ahead has never been my strong suit.  Besides one or two especially deep gravel patches on the way in, we had no problems getting around. I do recommend asking where the handicap parking spots are located however because the regular parking lot would be hard to get across with a wheelchair.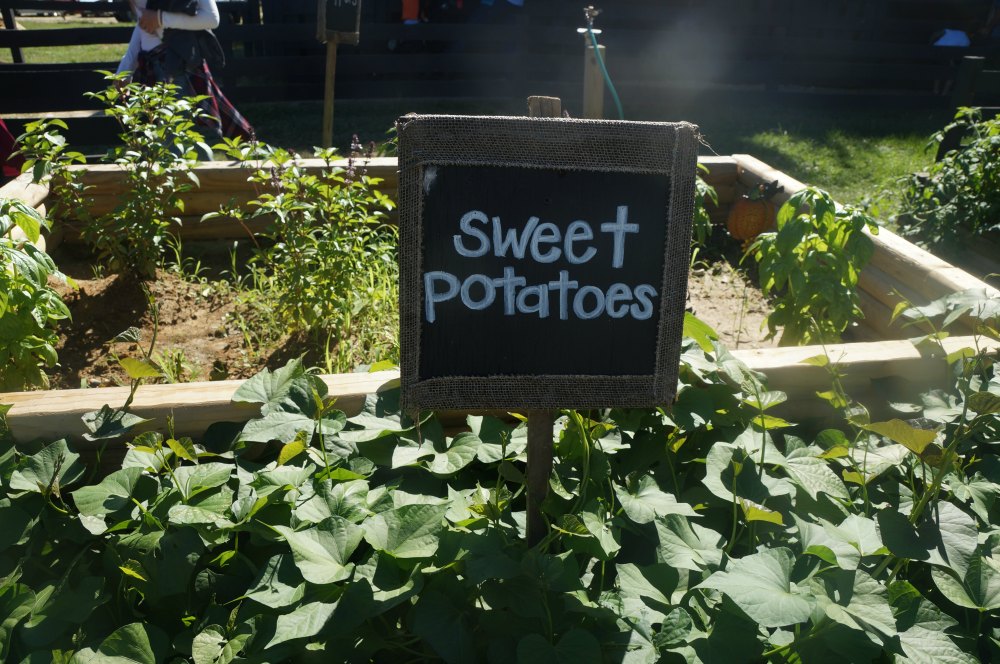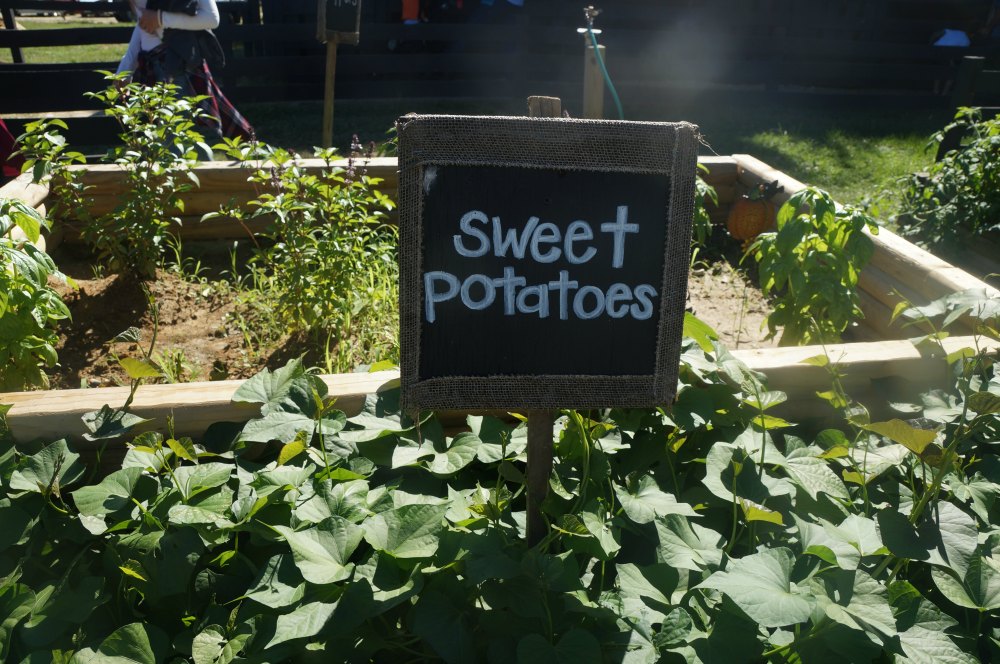 The cost to attend is $10 for kids which includes a pie pumpkin, and $5 for those over 12. Kids 2 and under get in free.
The set up of the farm is great. The activities were spaced far apart so people weren't clumped in any one spot for too long. There were a variety of activities including many that were walk-through so kids who aren't good at waiting didn't have to stand still for too long. We rode through the fields of the farm in a wagon pulled by two horses. We viewed livestock up close in their barn. We planted seeds, and visited some clearly labeled veggies growing in planters. My twins especially enjoyed the two large slides inside of a man-made hill. They also like the giant inflatable pillow used for jumping. We did not do the pony rides because we were pretty tired out at that point, but they were available. I heard there's a corn maze as well, but we didn't see it. Again, we wore ourselves out pretty good so we didn't get to everything. There's also a large gift shop with water and cookies, and farm products for sale. On the way out, each boy selected the pumpkin they wanted.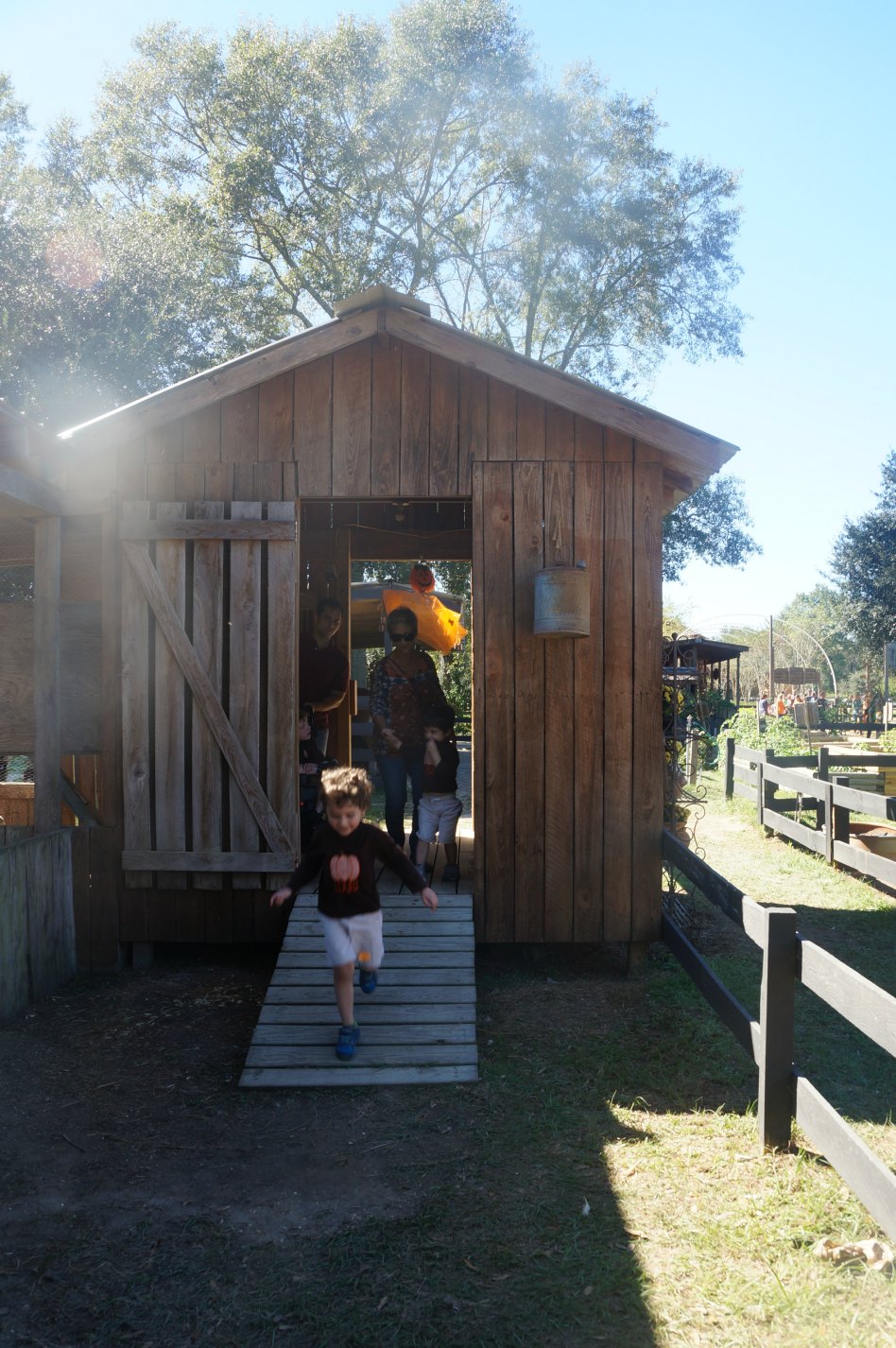 All in all we had a spectacular time. My kids can be hard to manage, but this was a really great place for them–lots to look at, not too terribly crowded, and not a ton of waiting in line. My guess is that kids aged four to about eight would have the best time, but I saw plenty of kids older and younger having a blast as well. The crowd was friendly and polite as were the employees and I really have no complaints about anything. I will say that you might want to bring a shopping bag or wagon to get all your pumpkins back to the car! We forgot that and we were juggling a bit on the walk back.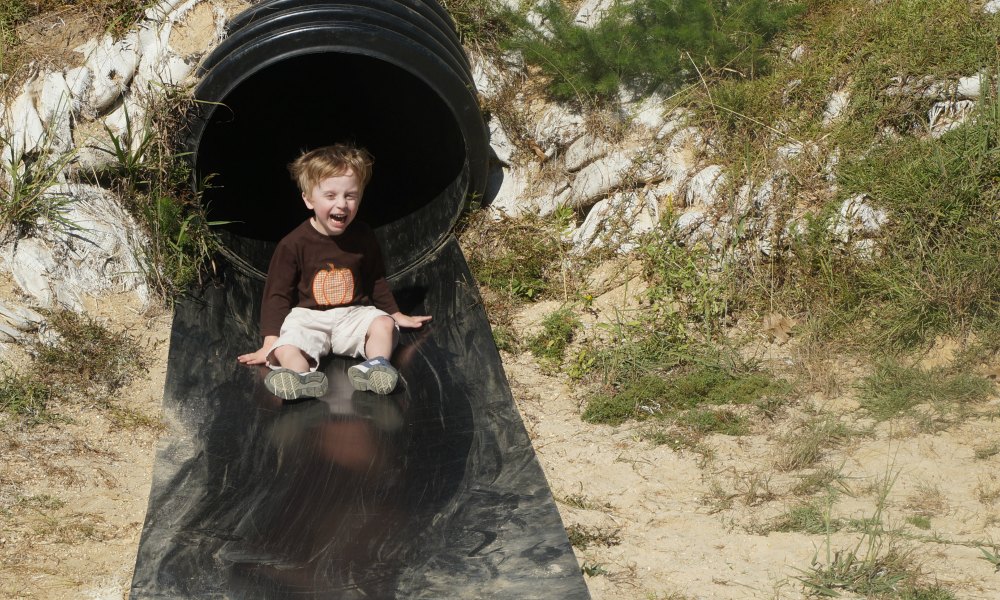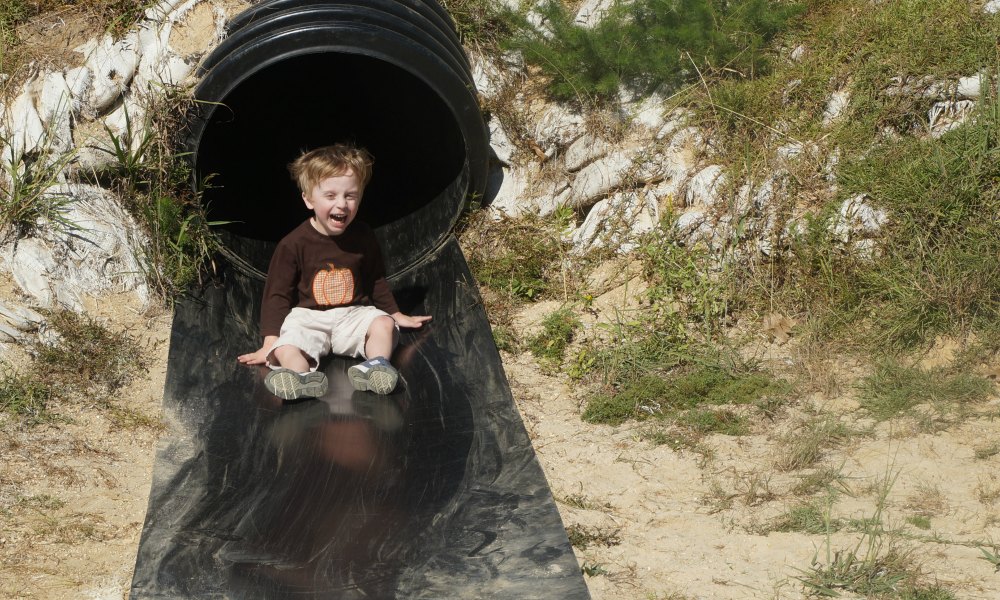 If you have the opportunity to visit one of their two remaining open days this fall, I highly recommend it. I'm definitely planning on making this a regular part of our fall in the coming years.
Like this post? You may also like our review of Steele's Pumpkin Patch in Angie. Or check out our full list of pumpkin patches on the Northshore.
The following two tabs change content below.
Hi, I'm Katy. Mom to four sweet boys ages 10, 6, 6, and 5. It's a loud, messy, chaotic life. I love connecting with other parents and am so glad you stopped by today!