Looking for a great Christmas gift that won't break that bank AND will be cherished by the person who receives it? Look no further than a Louisiana-themed Christmas book. It will be taken out each year and enjoyed for years–and maybe even generations. Sounds great, right?  Well here's the ultimate list of Louisiana Christmas books for kids–can't go wrong with any of them.
The Cajun Night Before Christmas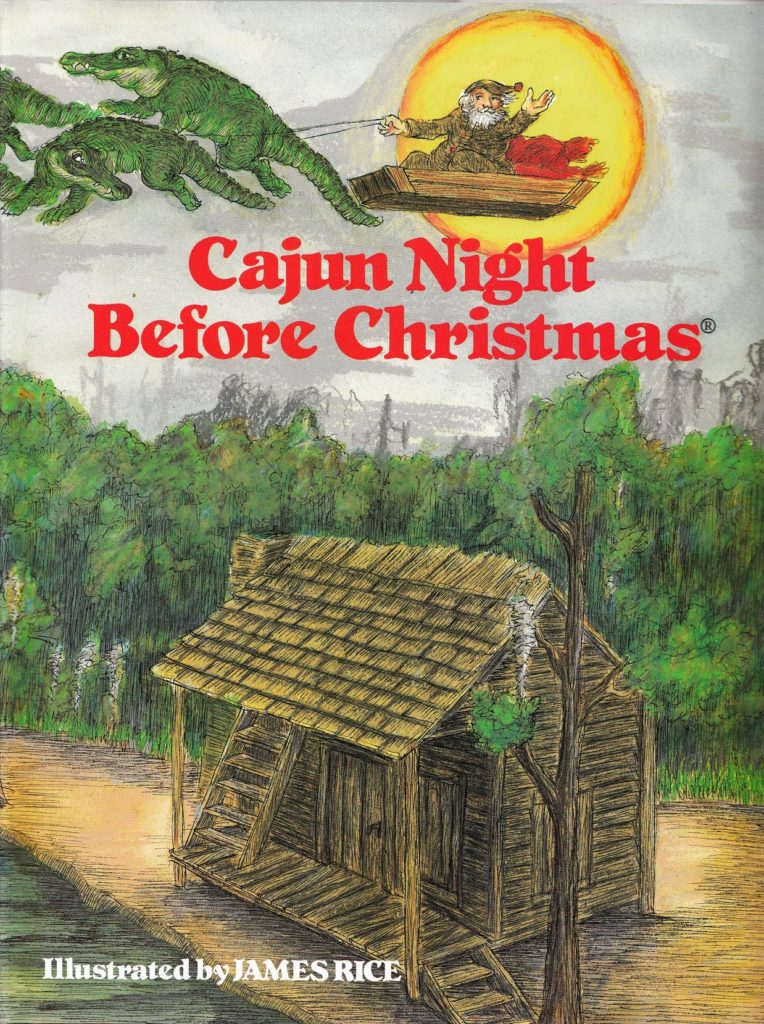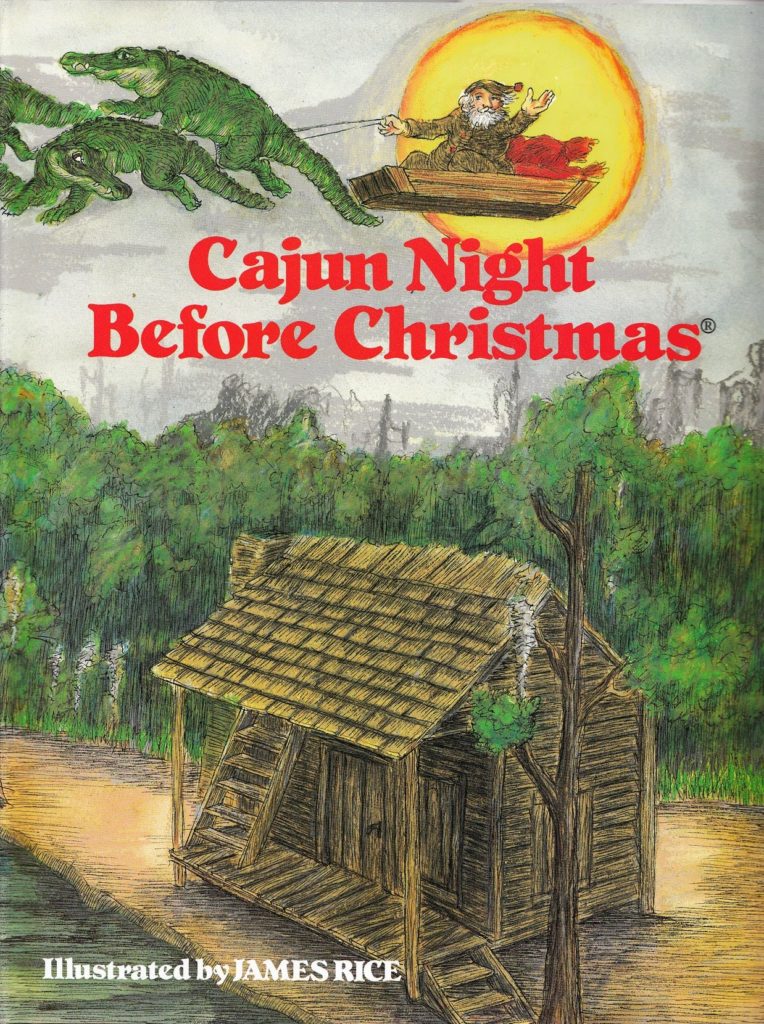 The grand daddy of Louisiana Christmas books, this one has been in print for twenty-three years. It's a retelling of the classic Night Before Christmas for families with Acadian ancestry. Great for any family, it's especially good if you can do a decent Cajun accent.
Cajun Night After Christmas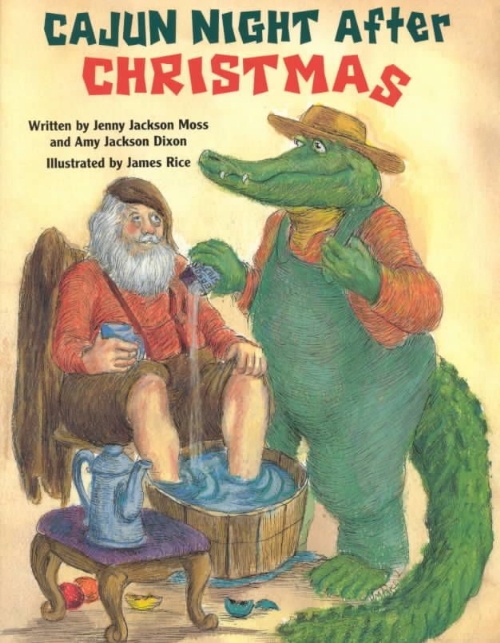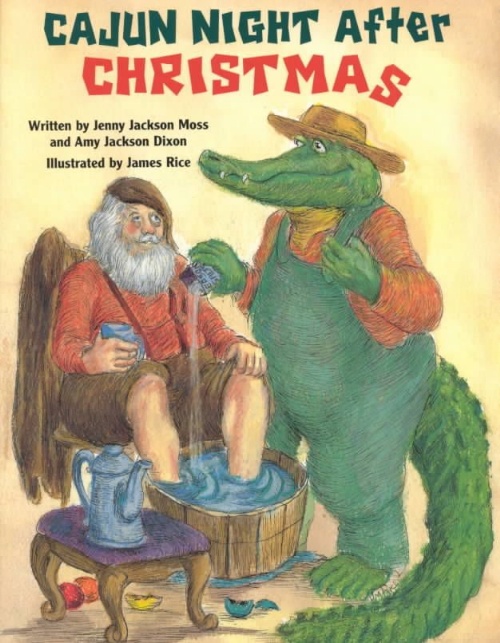 A companion to The Cajun Night Before Christmas, this story chronicles the day after Christmas. One of Santa's alligators is left behind and many adventures ensue. Fans of the first are sure to enjoy this one as well.
Who Dat Night Before Christmas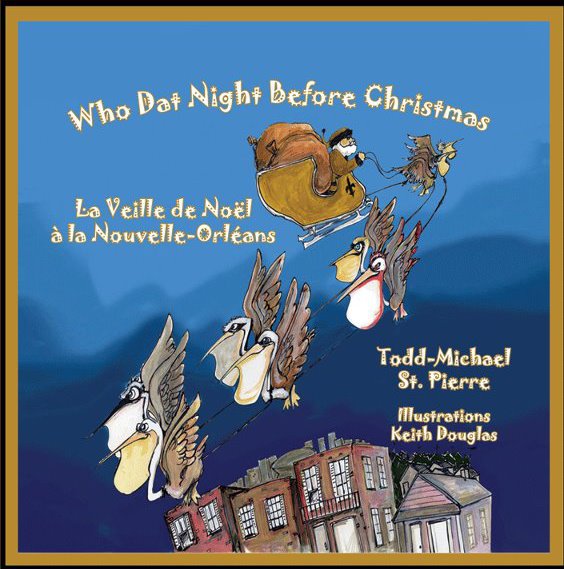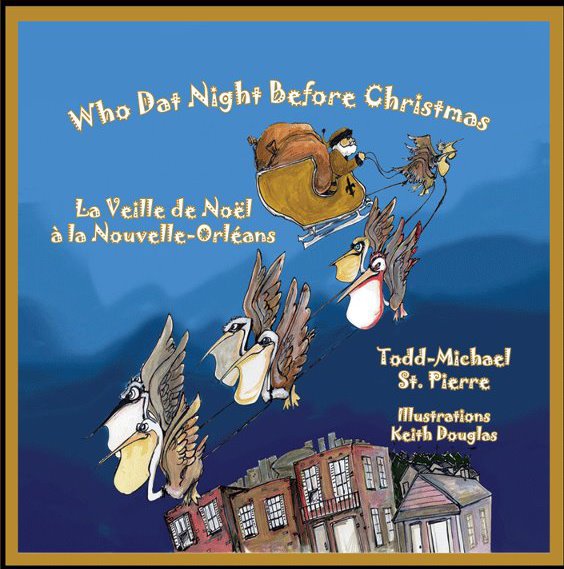 Written in both French and English, this version of The Night Before Christmas honors the Crescent City. Written by a local, this book touches on quite a few only-in-NOLA favorites. It's really adorable and perfect for anyone who loves New Orleans. You can see more illustrations on their Facebook page.
Le Petit Bonhomme Janvier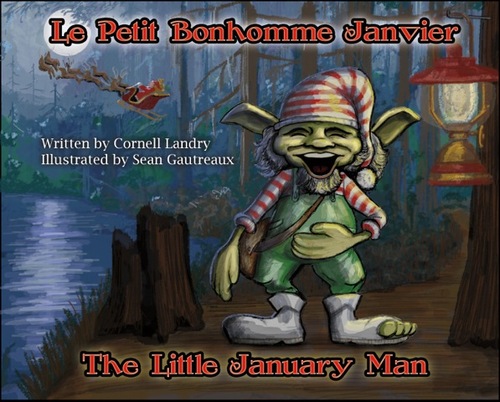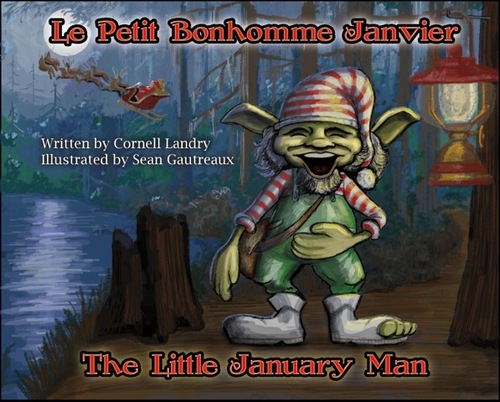 Technically this Cajun story of "Little January Man" starts the day after Christmas, but that shouldn't stop you from picking up a copy of this great story right now. Written by local favorite Cornell Landry, my kids love reading this rhyming story of the little man who brings treats to children on New Year's Day. I picked up my copy of this cute story at Fleurty Girl.
The Princess, the Pearls, and Pekingese: Celebrate Christmas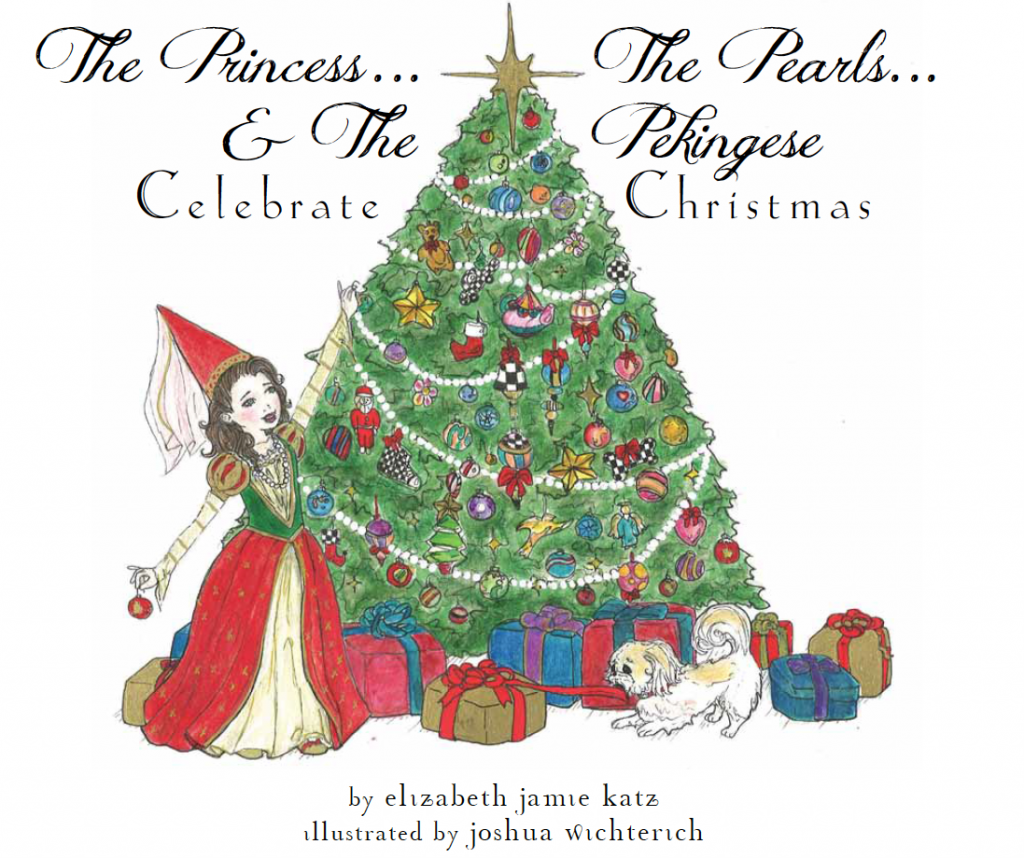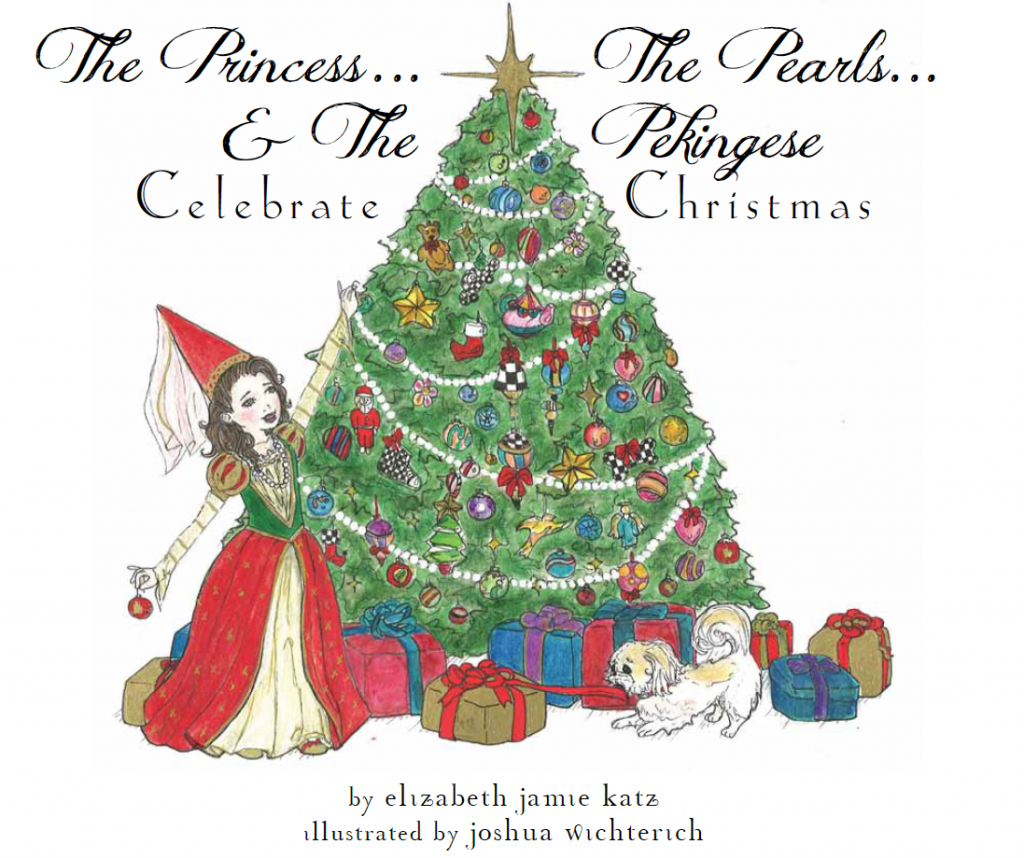 This religious-oriented Christmas story focuses on the worth of young girls as daughters of God. It's a lovely story with a great message. Locally you can pick this title up at Baby's Corner in Covington.
The Legend of Papa Noel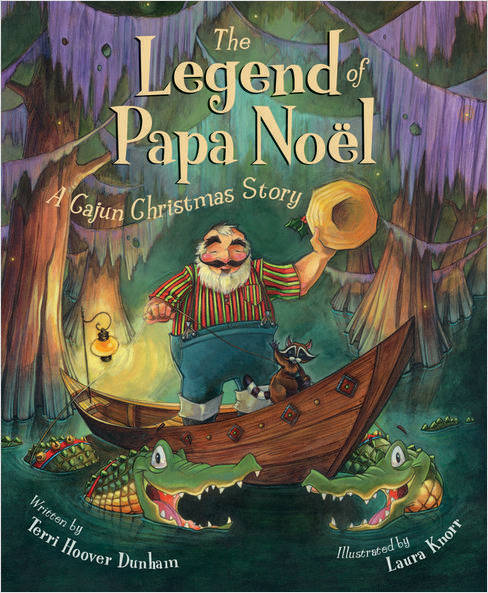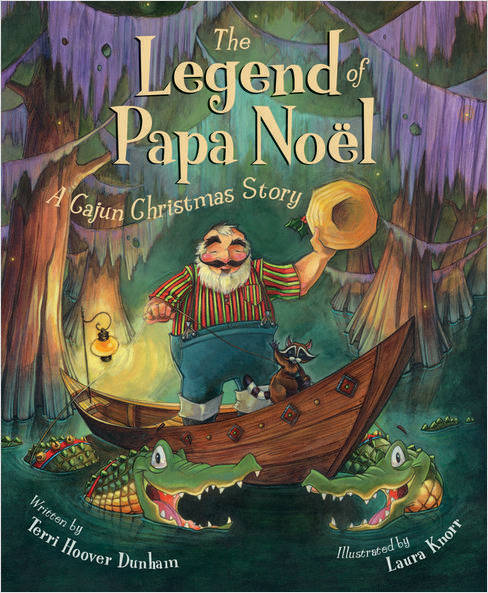 The Cajun Christmas story is for kids a little bit older–ages 7-10, but I suspect it will appeal to a wide audience. In this tale the fog on the swamps is so thick that Papa Noel (cajun name for Santa Claus) is having trouble making all his stops. Luckily the fast-thinking Cajuns have an idea.
The Twelve Days of Christmas in Louisiana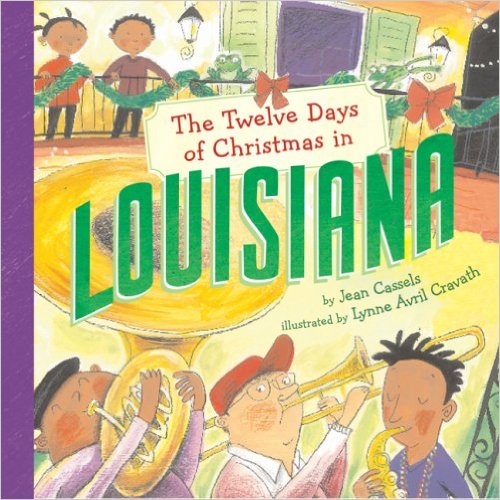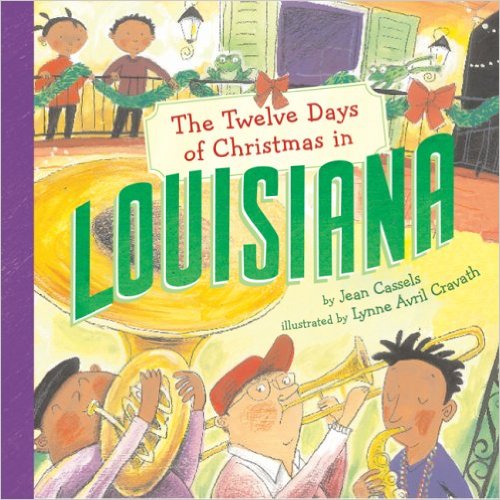 This is a great-looking book about Christmas in Louisiana and how the twelve nights of Christmas lead up to the opening of Carnival Season on Twelfth Night.
Tutu's Christmas on the Bayou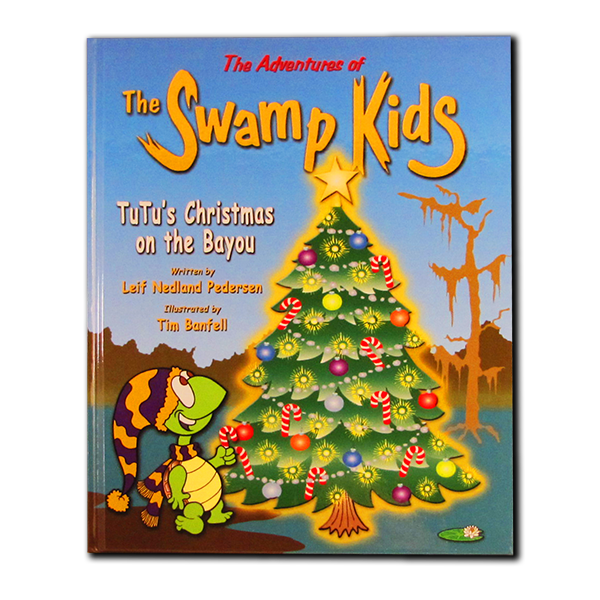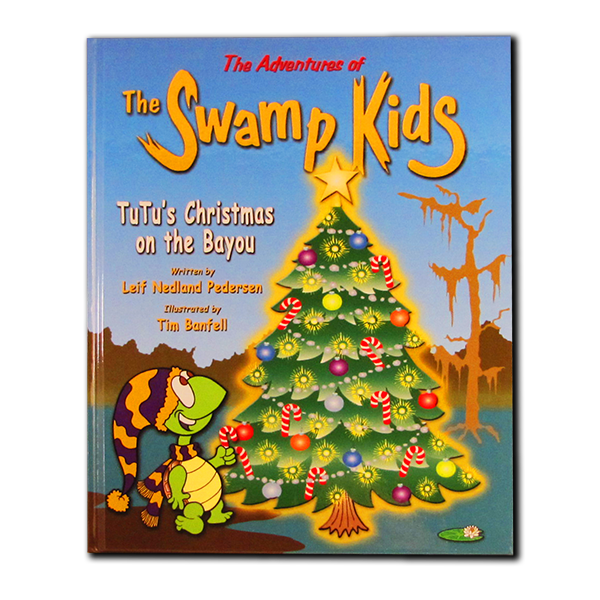 This is Book Two in the Swamp Kids Series. Swamp Kids books are written right here in Slidell and are stories with morals for small children. In this story, Tutu learns the importance of friendship. Other characters in the story include Plauche the Near-Sighted Pelican and LaFleur the Punk Skunk. Locally you can pick up this title at Baby's Corner in Covington.
Lil Yat's New Orleans Christmas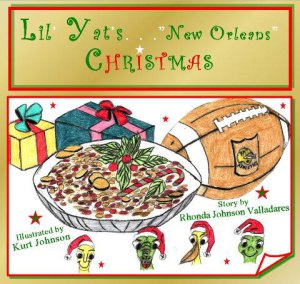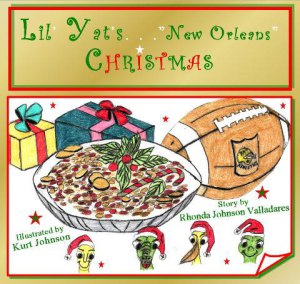 There are several Lil Yat Adventure Books but in this one Lil Yat spends the night before Christmas sleeping. While he sleeps he dreams of all things NOLA. Author Rhonda Johnson Valladares lives right here in Mandeville and you can pick up any of the Lil Yat titles at Learning Express or Barnes and Noble in Mandeville.
Santa is Coming to Louisiana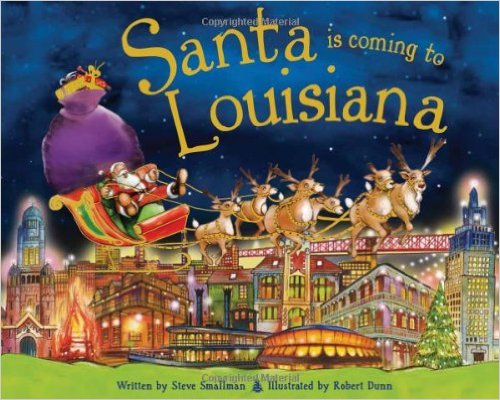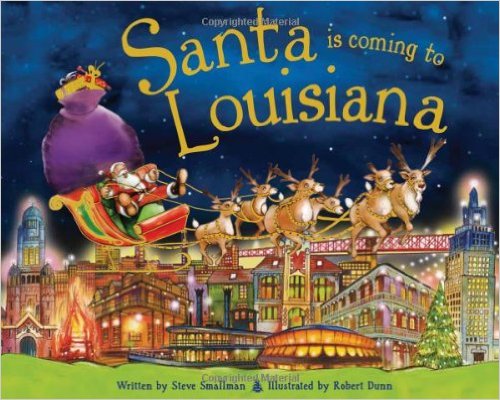 A bit of a geography lesson in this Louisiana Christmas book. As Santa delivers his gifts, he flies over a variety of Louisiana cities and monuments. This book is not written by a local so it's more general than some of the other titles on this list.
Santa's Sleigh is on Its Way to Louisiana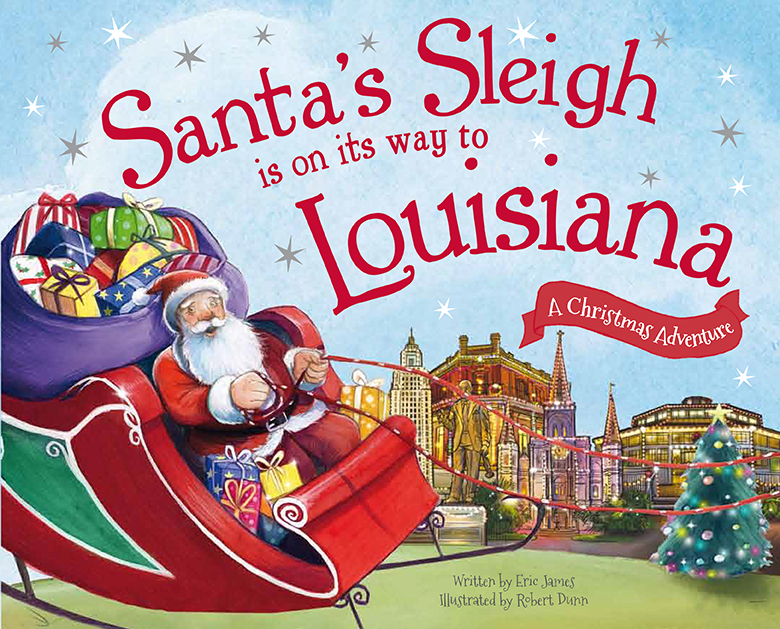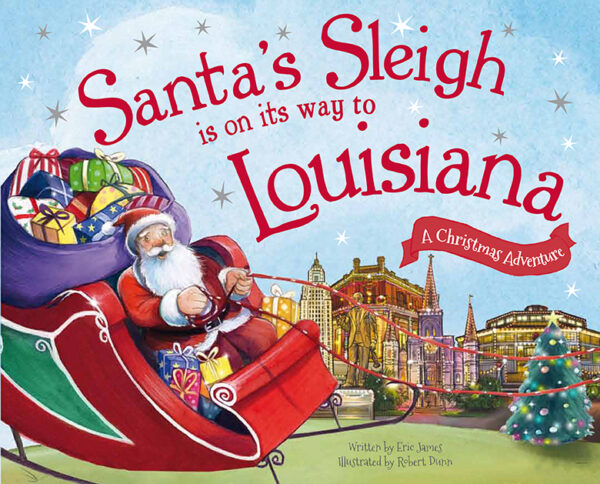 This is a new release–it just came out in October–and it's a national book as well. I haven't seen it in stores and have been unable to get any information on the content of the story. But if you have all the other titles, you might want to order this one to complete your collection!
This list is just one of many that we have on how to celebrate Christmas on the New Orleans Northshore. If you're looking for something else–like where to chop down your own Christmas tree, where to get Santa pictures, or where to buy great decoration then please check out our full holiday guide.
The following two tabs change content below.
Hi, I'm Katy. Mom to four sweet boys ages 10, 6, 6, and 5. It's a loud, messy, chaotic life. I love connecting with other parents and am so glad you stopped by today!