I first spotted the event page on Facebook: Moms That Dance Pajama Party. I definitely love pajamas, so I was intrigued. That event sold out, however, so I figured it wasn't meant to be. A few weeks later my friend Tara texted me to see if I would be interested in attending a "Twerkshop" pajama party. I'm always willing to act a little ridiculous in the name of a good time, so I agreed.
Note: Moms that Dance offers Saturday night events in addition to offering dance classes a few times a week. I attended an event which is longer and involves snacks and things. Regular classes are more straightforward.
So Tara, Sunnie, and I hit the Twerkshop. It started off innocent enough: there were donuts and some ladies brought the fixings for mimosas. People introduced themselves in a circle and we took a group pic. Frankly, I thought this was going to be it. Some mixers and hanging out. Maybe some dancing. I was very, very wrong.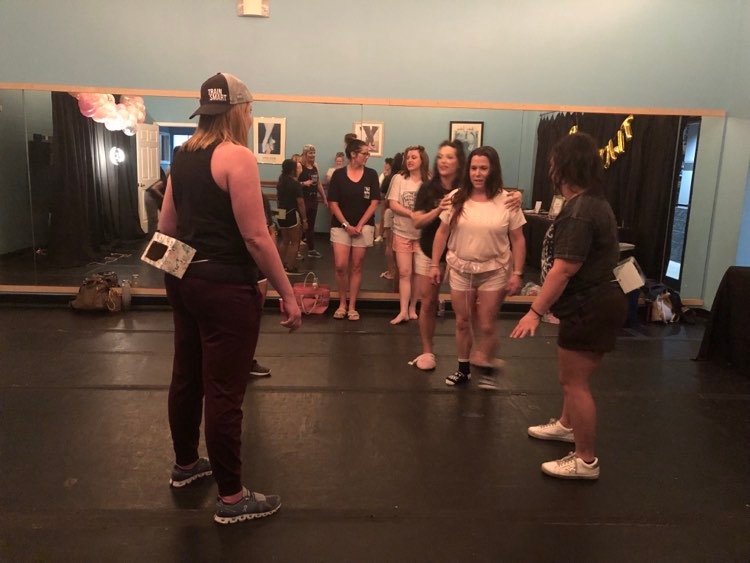 Moms that dance is a true dance class. We left the little socializing room and went into the dance studio where the instructors proceeded to teach us how to twerk. I am basically hopeless at twerking, but they had four different options and I could manage a passable version of one. Then they incorporated all of this into a dance. I've haven't taken a dance class since elementary school, so I had to really concentrate. It's also quite a workout! We were definitely sweating and I was sore in all kinds of places the next day.
One of the things that I enjoyed most about the class was that it felt truly inclusive. There were women of every size and shape dancing. And everyone was friendly as well. I often feel a little ill at ease around big groups of women I don't know, but I jumped right into a conversation with someone I had never met and it was great!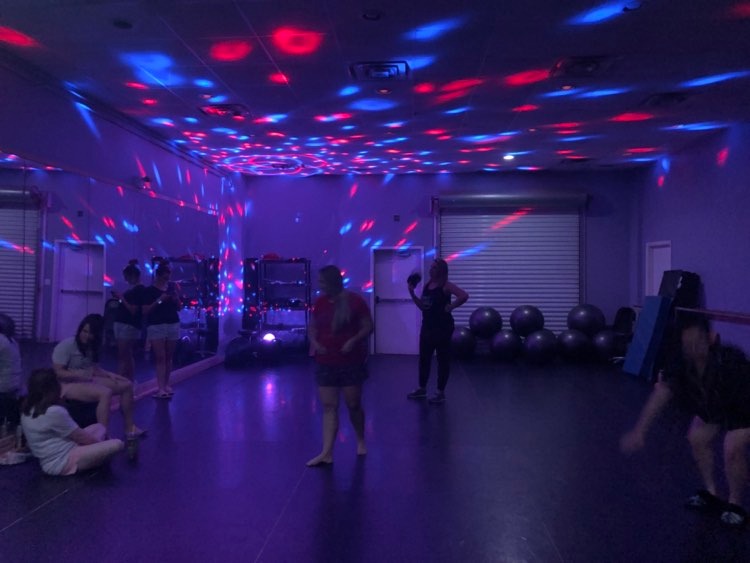 Would I Recommend Moms That Dance?
If you like dancing, yes! It is a good workout as well, but at its heart this is a dance class and you're going to leave knowing a new dance and maybe having made some new friends. Now be aware, most of the classes don't come with donuts and mimosas–those are just the pajama parties. The rest of the time it's just a dance class.
Where Can You Learn More?
Moms That Dance has a website, a Facebook Page, and a Facebook group. You can get all the info you want on the page, but the real action is happening in the group. There they often post group pics and videos of classes who have learned an entire dance. And also silly memes and whatnot.
The following two tabs change content below.
Hi, I'm Katy. Mom to four sweet boys ages 10, 6, 6, and 5. It's a loud, messy, chaotic life. I love connecting with other parents and am so glad you stopped by today!