Before I say anything else I'm going to tell you that Nefertari and Nefertiti are not the same person. They are commonly confused and I could see the names were different, but didn't know if it was like Egyptian spellings v English spelling or something. It's not. Two totally different women. Nefertari was the first wife of Ramses II and is known for the elaborate monuments the two of them had built in Egypt. Nefertari's tomb is largest and most highly-decorated in the Valley of the Queens. The Nefertari exhibit tells the story of her and other powerful women who lived approximately three thousand years ago.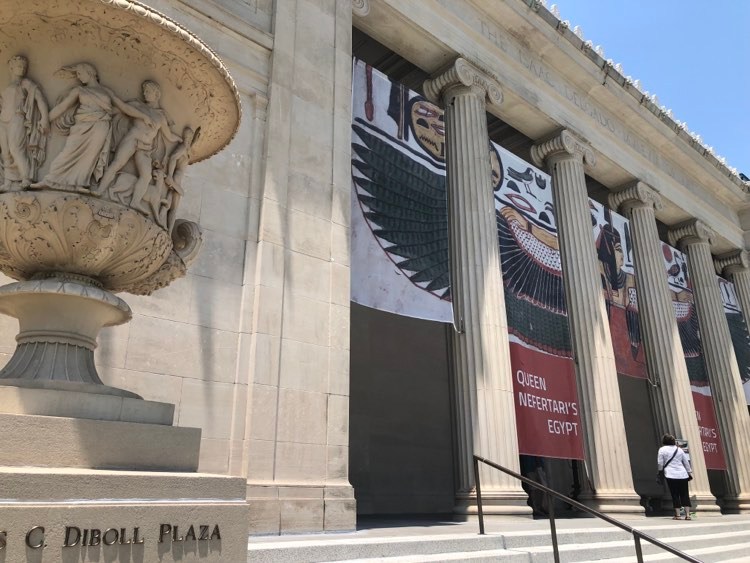 NOMA partnered with Museo Egizio in Turin, Italy, to bring 230 objects from their collection here to New Orleans. It's a rare opportunity to see these ancient Egyptian artifacts up-close here in south Louisiana.
What is the Nefertari Exhibit Like?
While ancient Egypt may be of interest to adults and kids alike, the vibe in the exhibit is very adult. The lights are low, there's a lot to read, and you may find yourself waiting for other patrons so you can read a particular placard or get an up-close view of a particular item. There are no loud voices.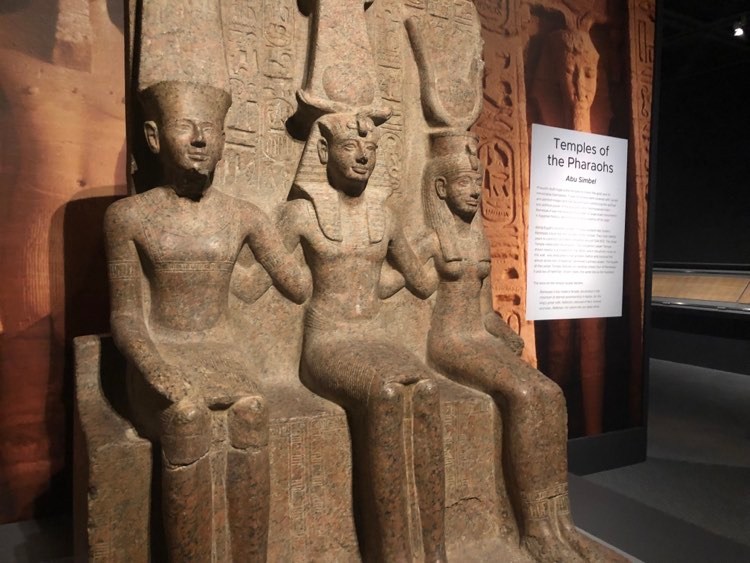 What Ages Would Enjoy the Nefertari Exhibit?
I think an exhibit like this is best-enjoyed by teenagers and older. If you have particularly well-behaved children then I'm sure they would enjoy seeing the ancient artifacts, but there is a lot of waiting and I think some kids would struggle (mine, for instance). There's also a lot of reading, and a lot of being quiet, so I would consider that before bringing young children.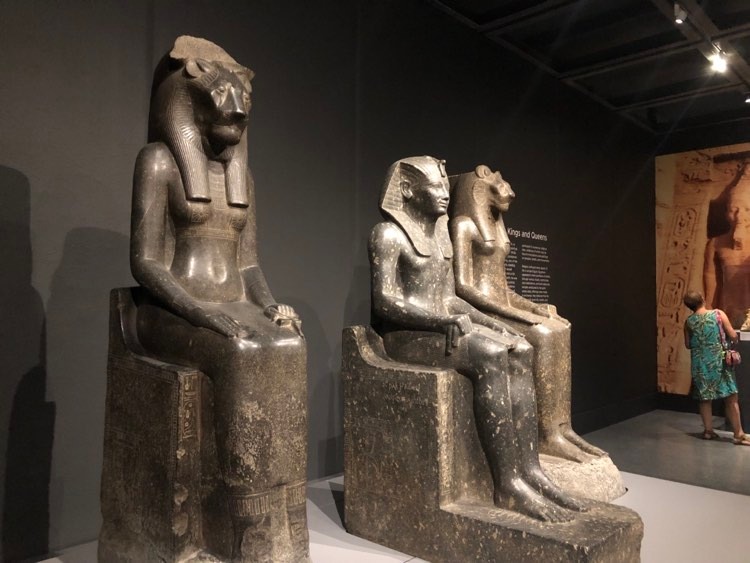 How Long Does it Take to View the Nefertari Exhibit?
Viewing the Nefertari exhibit could take you anywhere from half and hour to two hours depending on how much reading you do. With over two-hundred objects there's a lot to see, but how much you read about each will really determine how much time it take you to work your way through the exhibit.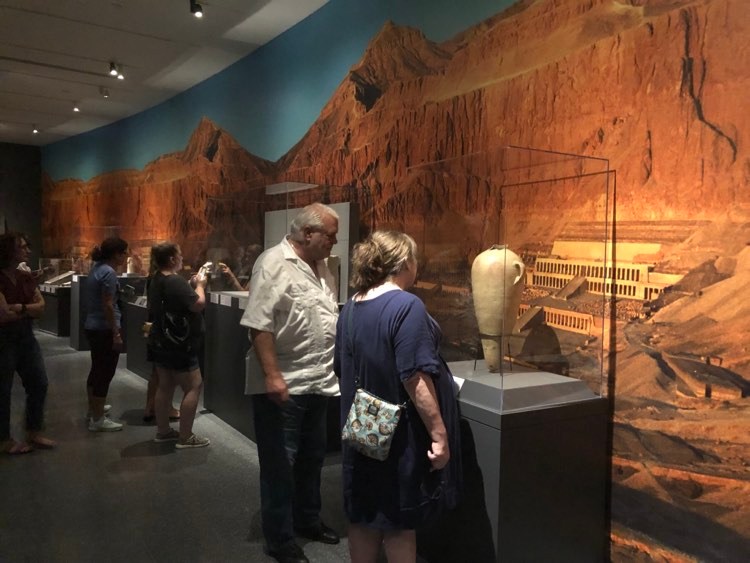 Where Do You Park for the Nefertari Exhibit?
I was surprised at how easy it was to park for the exhibit. NOMA has a lot of parking directly in front of the museum, but we actually found a spot off to the side that was literally steps from the entrance. There are also lots throughout the park if for some reason it's a busy day.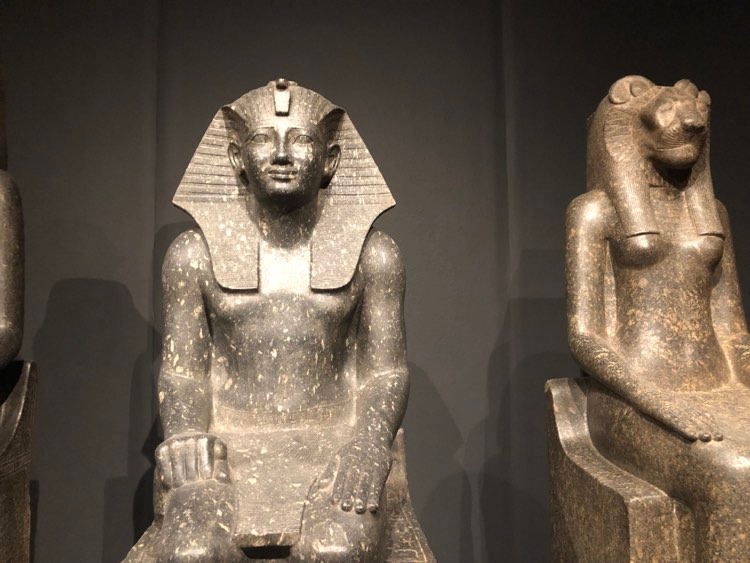 How Much Does it Cost to See the Nefertari Exhibit?
The price for an adult without a NOMA membership is $25. NOMA offers tons of discounts however. Louisiana residents eighteen and under get in free. All children under seven get in free. Military members get discounts and so do seniors and university students. Tickets on Wednesdays are only $10 with a Louisiana ID thanks to a grant from the Helis Foundation.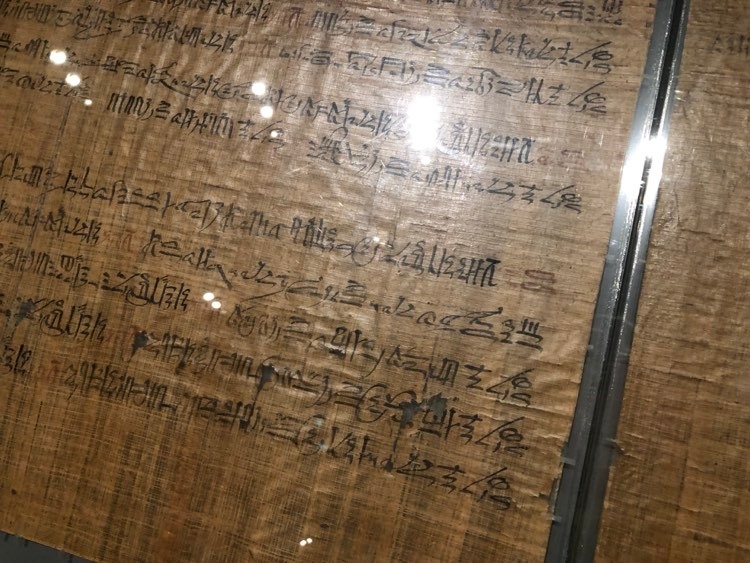 Other Fun Activities to Do With Teens in New Orleans
Looking for other fun things to to do in New Orleans with your teens? We've got a couple of suggestions below:
JAMNOLA is a fun, immersive art experience that is great for almost any age, but seems like something teens in particular would enjoy.
A ghost tour is another great way to explore the city with teens. You can choose from so many different kinds–from G-rated to pretty adult–depending on the ages of your kids.
Or you could head to the swamps and try zip lining! ZIPNOLA provides a one-of-a-kind view of the swamps that surround New Orleans.
The following two tabs change content below.
Hi, I'm Katy. Mom to four sweet boys ages 10, 6, 6, and 5. It's a loud, messy, chaotic life. I love connecting with other parents and am so glad you stopped by today!