There are regular babies and then there are NOLA babies and only you know which kind you're raising. They are equally adorable but only one has that certain something. They develop their festival chops by three years of age, they believe parades should always throw things and they think people everywhere dance in the street for every occasion.
Original Art from Home Malone
Start baby off right with an adorable piece of real art. I love this piece on reclaimed wood from Home Malone. You get to customize the background color and snowball flavors so it can work with almost any decor.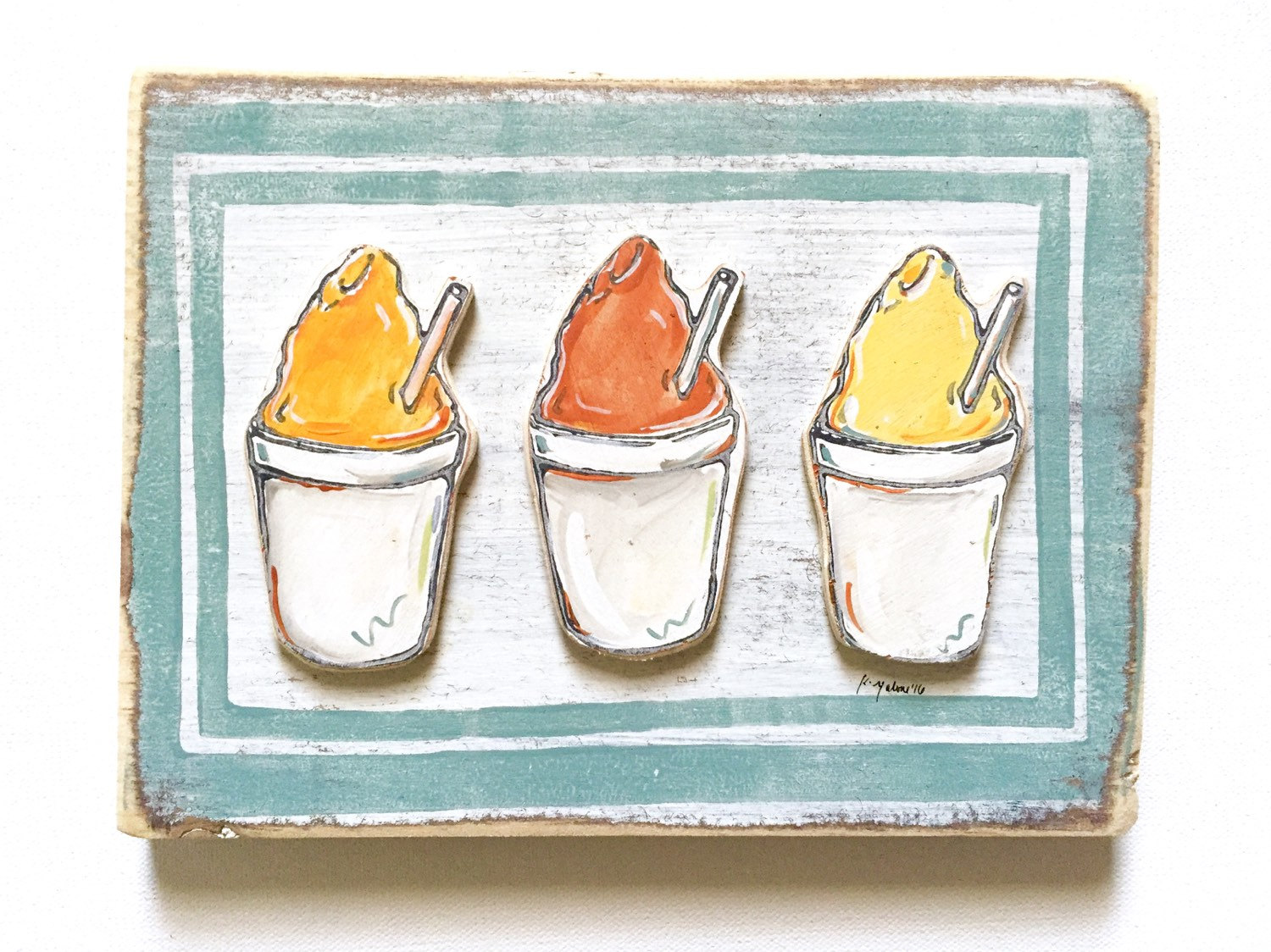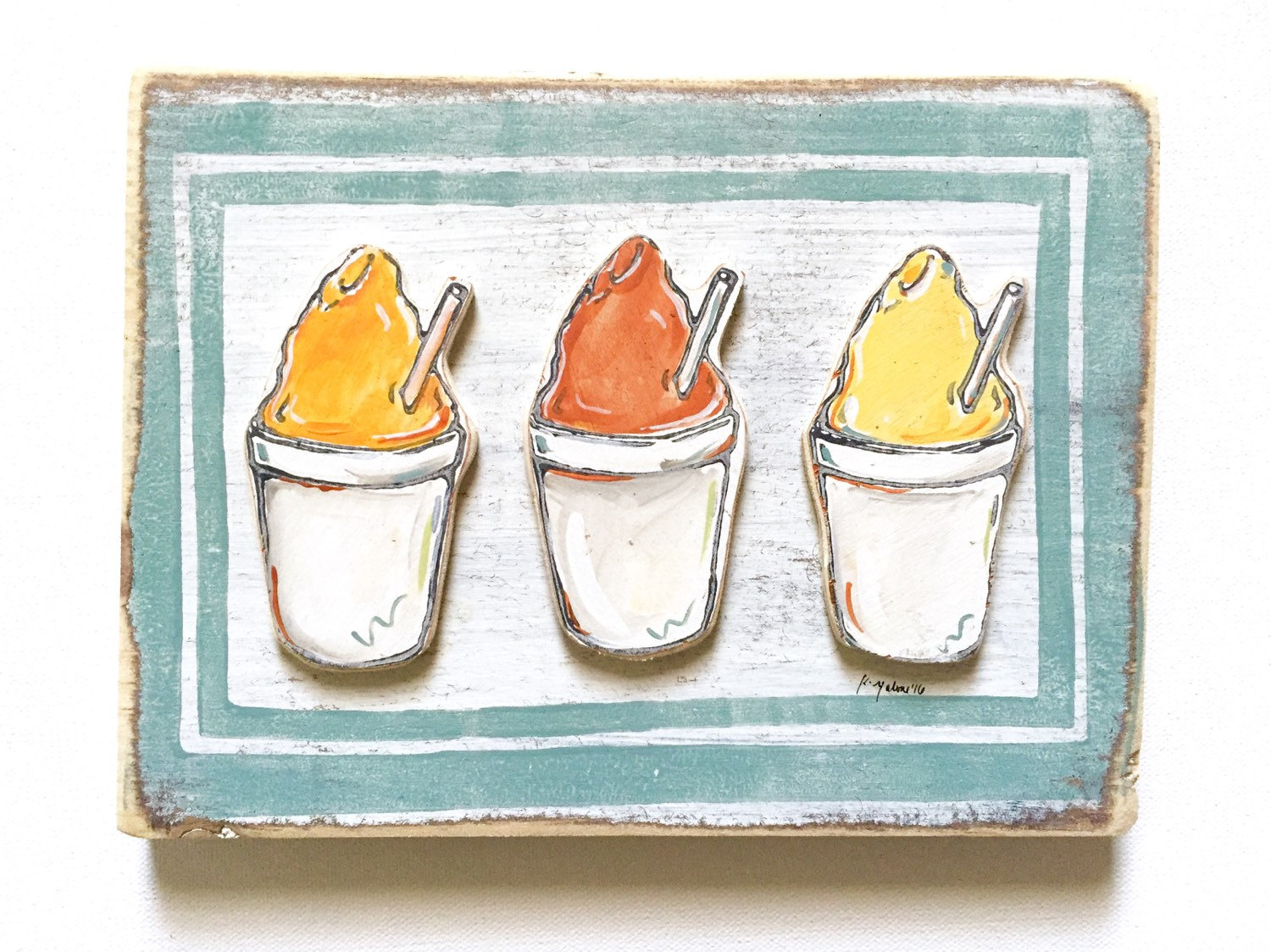 New Orleans Map Blanket
It's hard not to fall in love with this beautiful organic blanket from Ellen Macomber. This is the perfect size to tuck around baby when you're out for a walk with your stroller.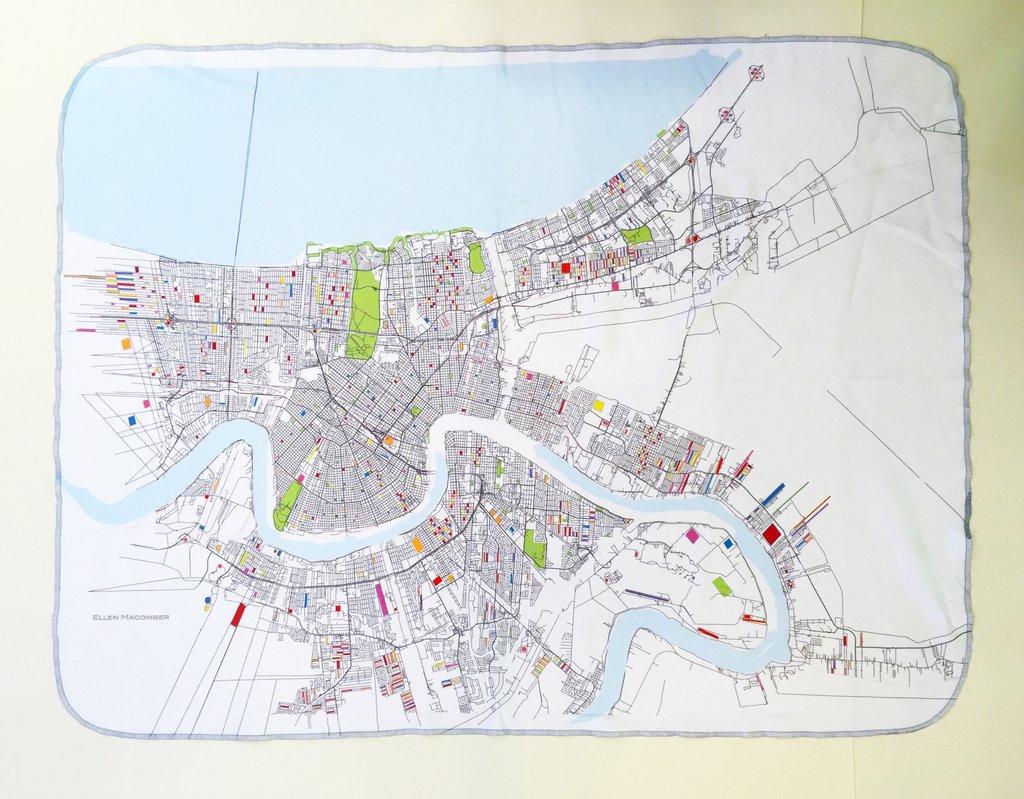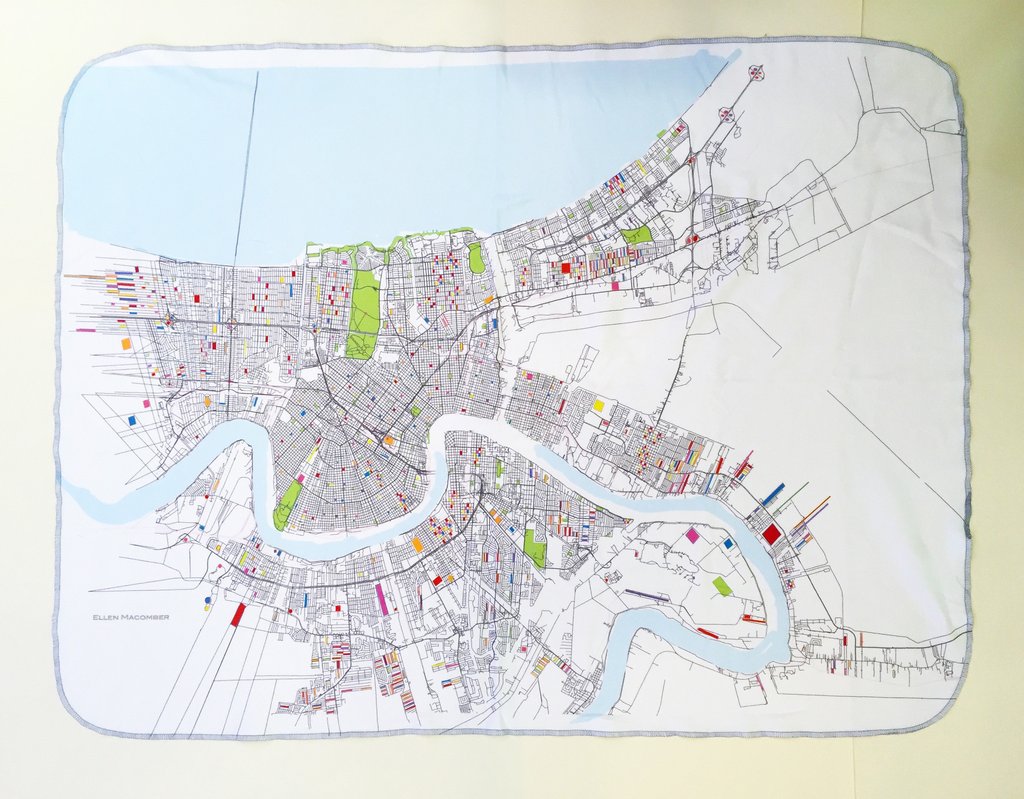 Storyland Toile Accessories
NOLA kids love Storyland so what could be more perfect for a NOLA baby then a Storyland toile bib and burp cloth set? If those aren't your style, the same print comes on a teddy bear or a fitted crib sheet as well.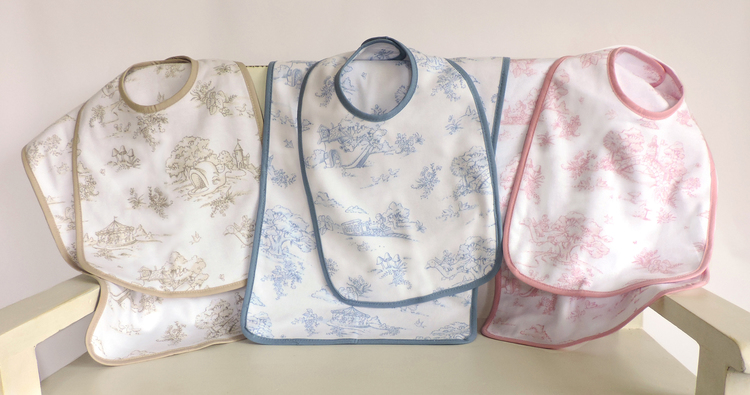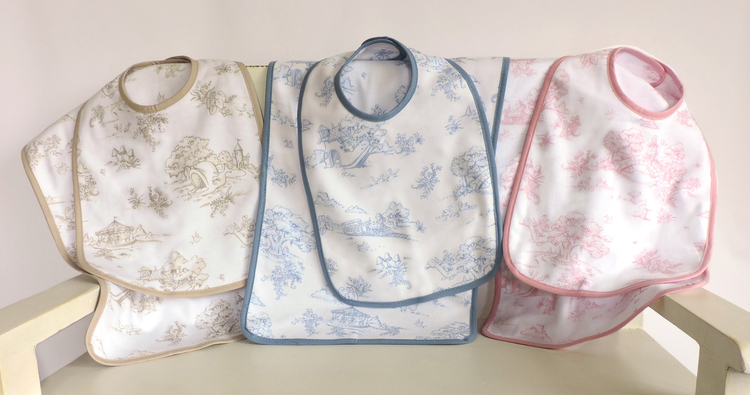 Goodnight NOLA
You've probably heard that some babies don't sleep. It's true! Some little angels just don't go off to dreamland without a fight. On your side you'll need this secret weapon: a copy of Good Night Nola. This local riff on the classic tale is perfect for helping your little one drift off to dream land. If you graduated from LSU, Goodnight Tigers is also great.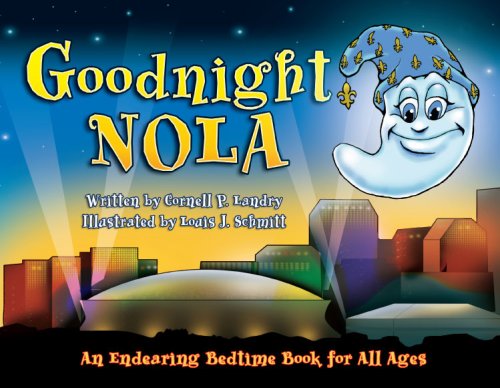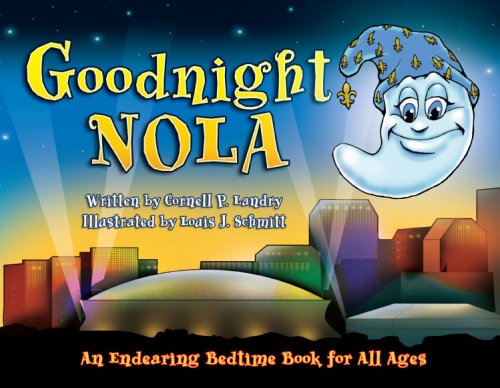 Crawfish Boiling Toy Set
Being a boil master doesn't happen in a day. Go ahead and get them started right away. They can boil just like the big kids with this adorable play crawfish boil set! Available online and from select retailers.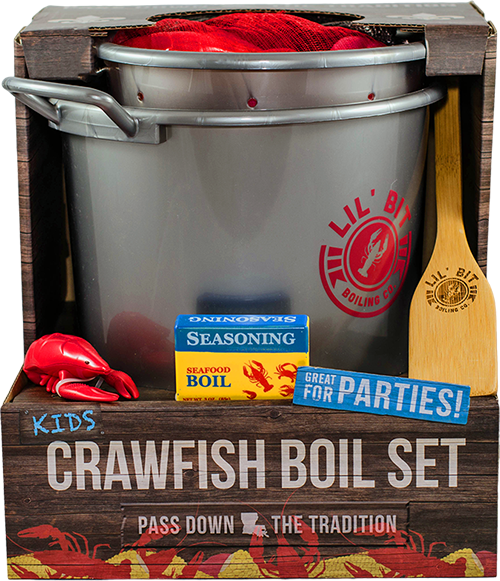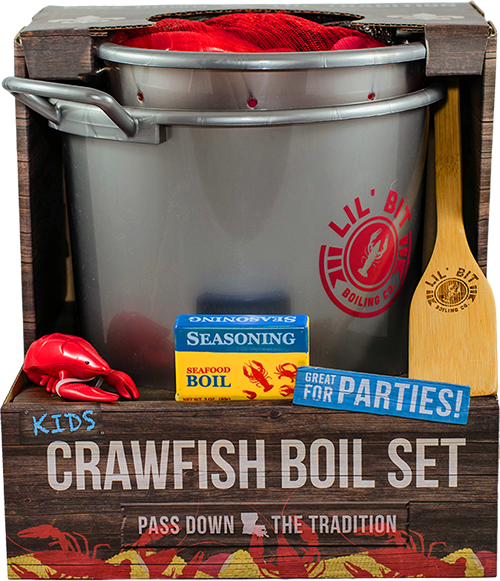 NOLA Food Puzzle
There are lots of wooden puzzles out there, but there's only one that features all the delicious local dishes from New Orleans. My kids LOVED this puzzle when they were little. You can pick one of these up locally at Fleurty Girl (including online), Baby's Corner, and Baby and Me.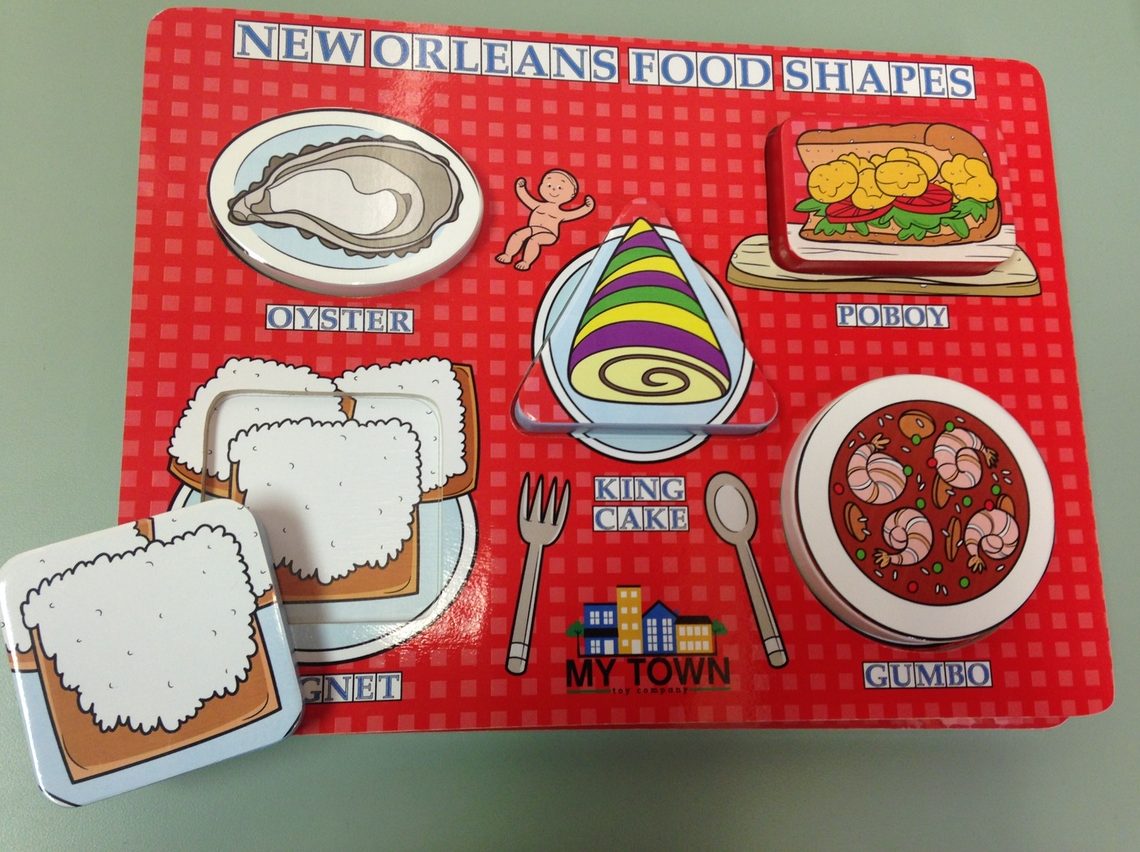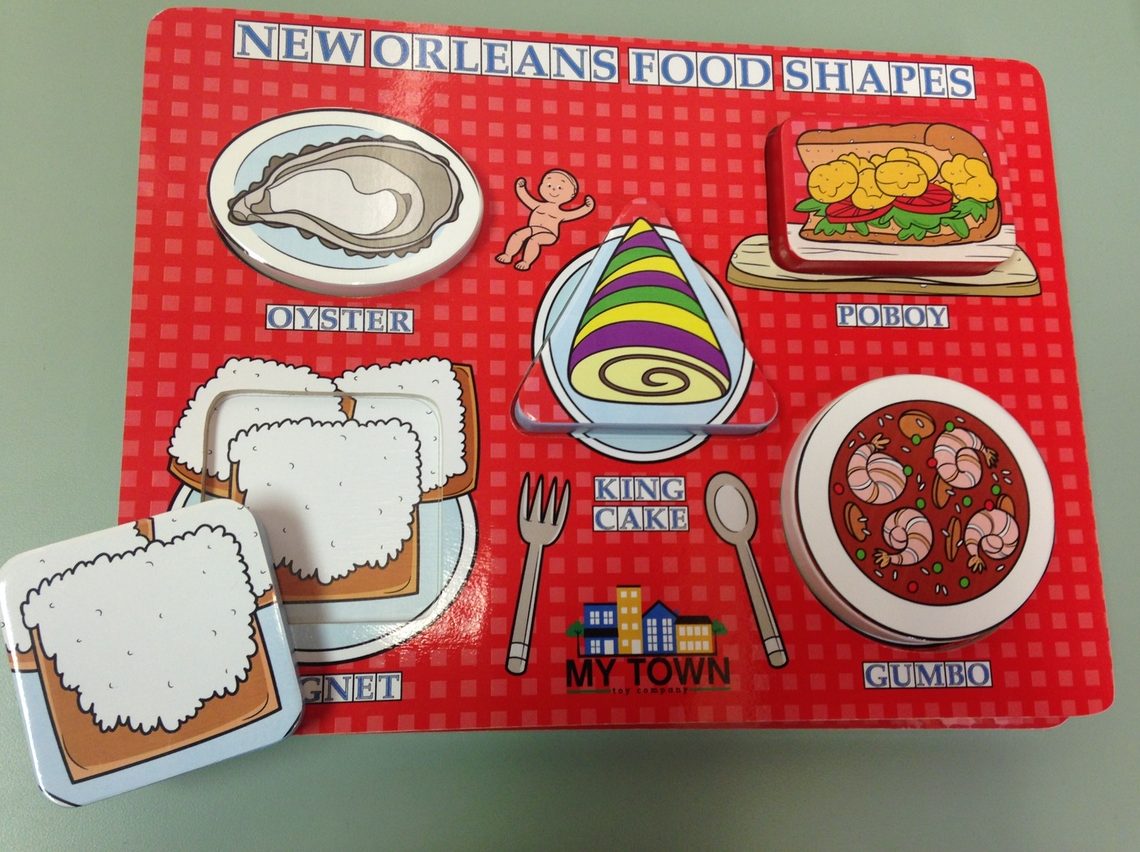 Lil Sprouts Baby Book
This is my go-to baby gift. This book documents all the first for your little New Orleans baby. Not just first steps and first day of school, but first parade and first Saints game too. They even offer a pack of just Northshore activities to document. Locally you can pick one up at Fleurty Girl, All About Baby, The Baby's Corner, Cottage Antiques, and Mia Sorella.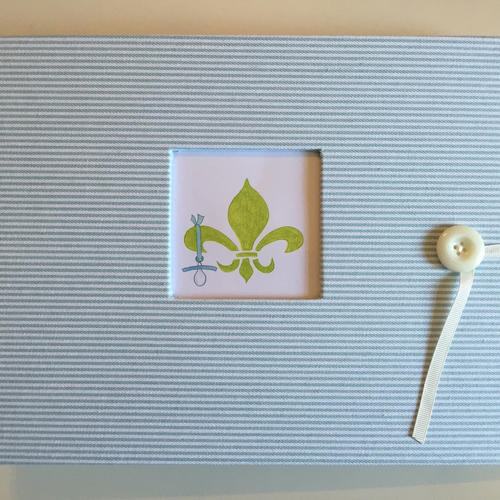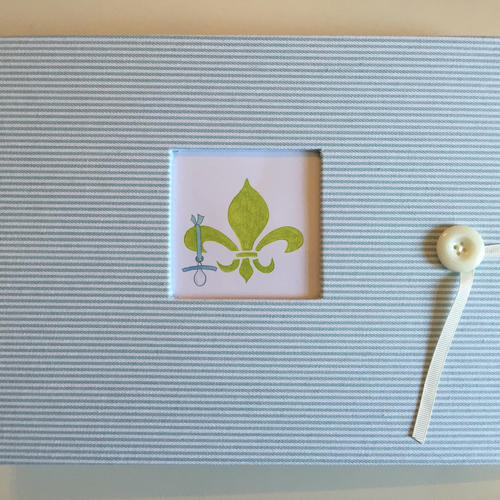 The following two tabs change content below.
Hi, I'm Katy. Mom to four sweet boys ages 10, 6, 6, and 5. It's a loud, messy, chaotic life. I love connecting with other parents and am so glad you stopped by today!