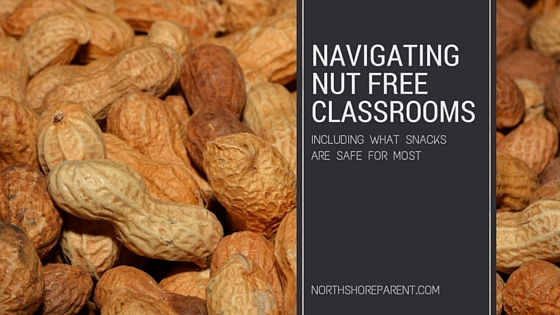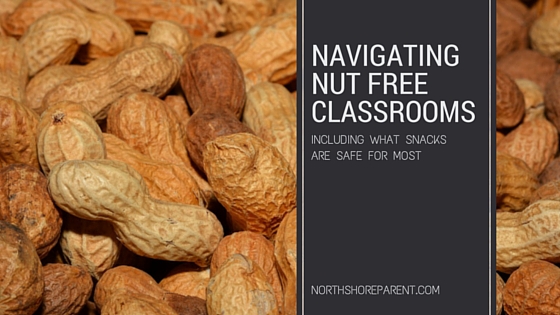 May 8-14, 2016 is Food Allergy Awareness Week
Did you know that 1 in 13 children have a food allergy? That means in an average sized class, there will be 2 children with food allergies. The 8 most common allergens are milk, eggs, soy, wheat, fish, shellfish, tree nuts and peanuts, with the last two accounting for the most severe reactions. Every 3 minutes there is an ER visit for an allergic reaction to food, and more than 15% of allergic reactions take place in school. In response to the dramatic rise in nut allergies (though peanut is actually a legume), many schools have implemented nut-free policies, either school-wide or in individual classrooms.
Why nut free?
If you don't have a nut allergy in your family, it's hard to understand the rationale behind nut-free policies. As the parent of a child with a life-threatening peanut allergy, I consider the most important reason for nut-free policies is too keep peanut residue away from my child's hands or mouth. Many people don't realize that an allergic person does not have to actually eat a peanut to have a life-threatening reaction. Just last year a friend of mine had to take her son to the ER after a dog licked his leg–apparently the dog had eaten a peanut treat earlier that day.
So we want to keep nuts away from not only my child's mouth but also their hands, face, legs, etc. Peanut and other nut butters are oily and sticky–they spread easily from hands to surfaces where an allergic child could touch them. A study published in 2013 shows that peanut protein can remain on a table surface for 110 days. And, it only takes as little as 1mg of peanut to trigger lethal anaphalaxis. In classrooms where there is lots of hands-on learning and shared surfaces, it's a lot safer to ban all nut products and reduce the risk of the peanut proteins being spread around.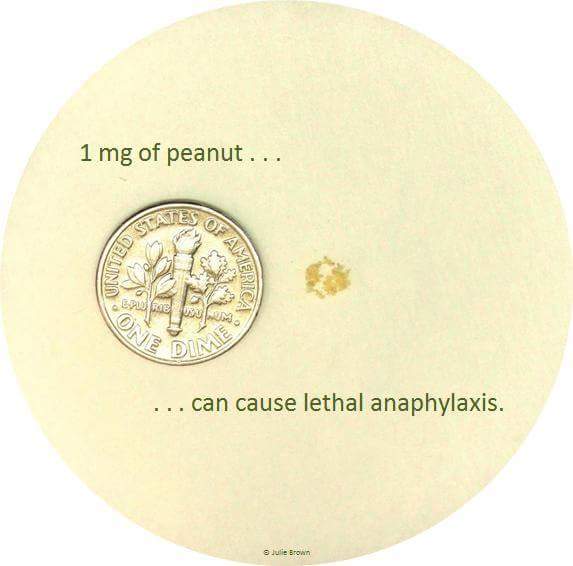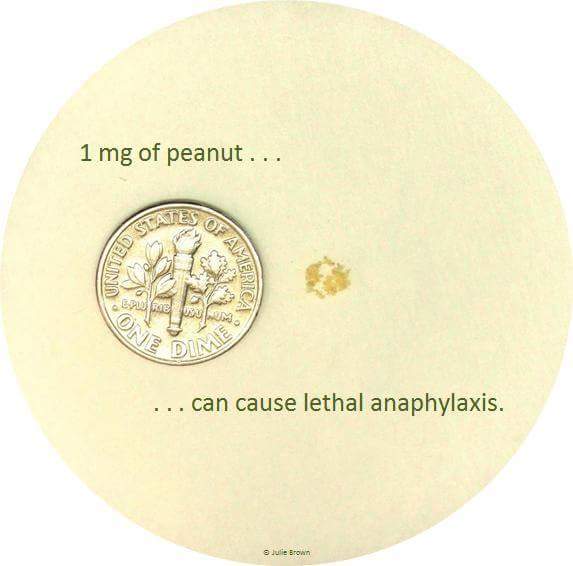 One argument I've read many times in opposition for nut-free classrooms or schools is "why can't these children just take responsibility and learn what they can and cannot eat?" In my experience, most families of children with severe allergies start teaching them as early as possible what food is and is not safe. But we all know small children can be impulsive. Or they may be going through a very common boundary-pushing stage. They may be tempted to try a food that's been forbidden, and this is especially a risk if the child has never had a severe reaction. One bite is all it takes and it's a mistake that could have dire consequences. Young children really can't fully process the idea of death and so they can't fully protect themselves at that point.
A nut-free policy not only protects children from a potentially deadly mistake, it also helps keep children with allergies included in classroom activities and celebrations. While I have always made sure my daughter has a safe treat for occasions like a classmate's birthday cupcakes, she notices when she's different from the other children in her class and it's difficult for a child to understand why they have to singled out as different.
So, What can I send to a nut free classroom?
Friends are always asking me what can they send to their child's nut-free class or school and I'm always happy to give them a list of options. I even snap pictures with my phone when I'm out at the store to have on hand for when people ask me what's a good choice to send.
For lunches, two peanut butter alternatives are Sunbutter, made from sunflower seeds, and Wowbutter, made from roasted soy. While neither tastes exactly like peanut butter, a Wowbutter and jelly is about as close as it gets.
For snacks and treats to be shared by the whole class, prepackaged treats that say "nut free facility" are the safest bet. Two of our go-to items are Lofthouse cookies (I've seen these at Rouses), which say made in a peanut and tree nut free facility, and the mini cupcakes from Walmart under the label "The Bakery", which say "made in a peanut free facility." Dum-Dums lollipops are not only safe for nut allergies, they are free of the top 8 allergens. Pirate's Booty is both gluten-free and made in a peanut free facility. YumEarth Organic lollipops and gummies are also a good nut-free choice. This is by no means an exhaustive list, and, food manufacturing changes all the time, so it's important to read every label, every single time. 
Another great choice is a non-food treat. Kids love things like stickers, erasers, pencils and other trinkets from the dollar store. A non-food treat is a great way to make sure every child in a classroom is included and safe.
Parents of children with nut allergies realize that a nut-free classroom can present an inconvenience to other families. But, these small changes to your daily routine can make a huge difference in the safety and emotional well being of your children's classmates and friends. What we all want is to know that our kids are safe when they're not in our care. Thank you so much for reading–it means a lot that you care enough to do so.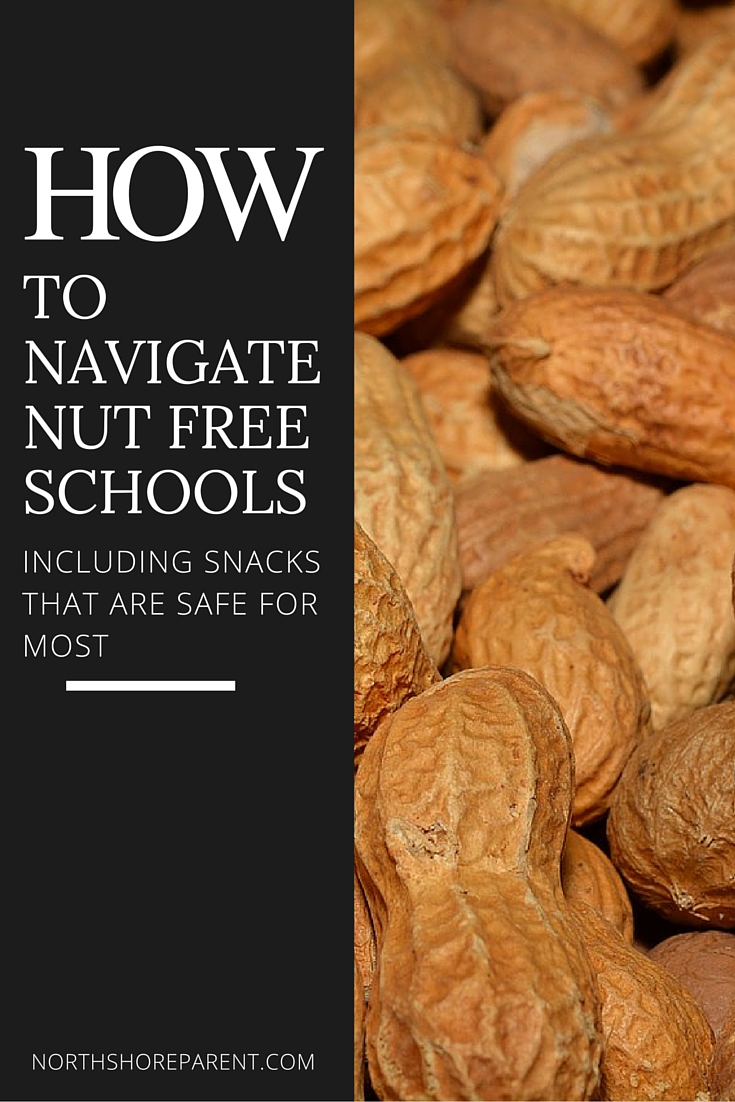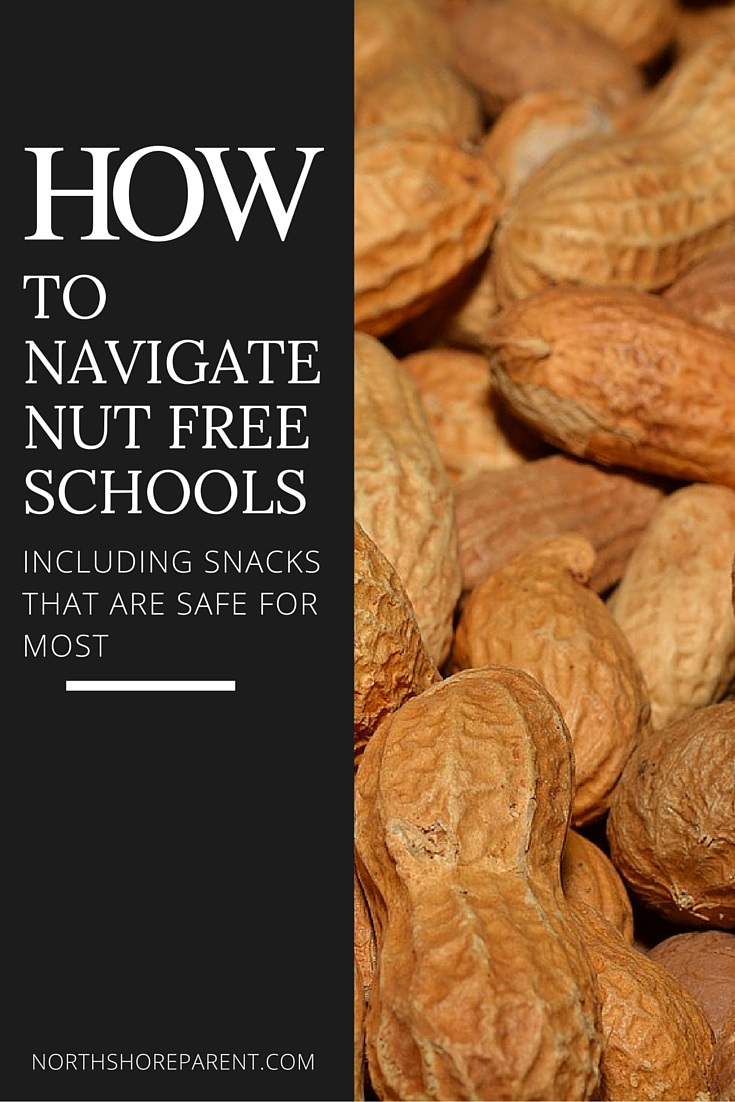 The following two tabs change content below.
Aimee
Hi, I'm Aimée, the Special Projects Coordinator for Northshore Parent. If there's a fun giveaway, a kids' clothing review, or a special event, there's a good chance that I'm responsible. I'm a lifelong resident of St. Tammany (except for time at LSU for undergrad and law school) and a mom to 3 little ones, ages 6, 6 (yes, they are twins, and no, they are not identical) and 2. Thanks for reading Northshore Parent and being a part of our community.