Each year in the first week of December my husband and I take all three kids down to the city for our Christmas Tree Scavenger Hunt. We came up with this idea a few years back because a lot of the fun things to do at Christmas time are at night and our kids always went to bed so early. Going to the hotels and seeing the trees was something we could do during the day so it was the perfect holiday treat for our family.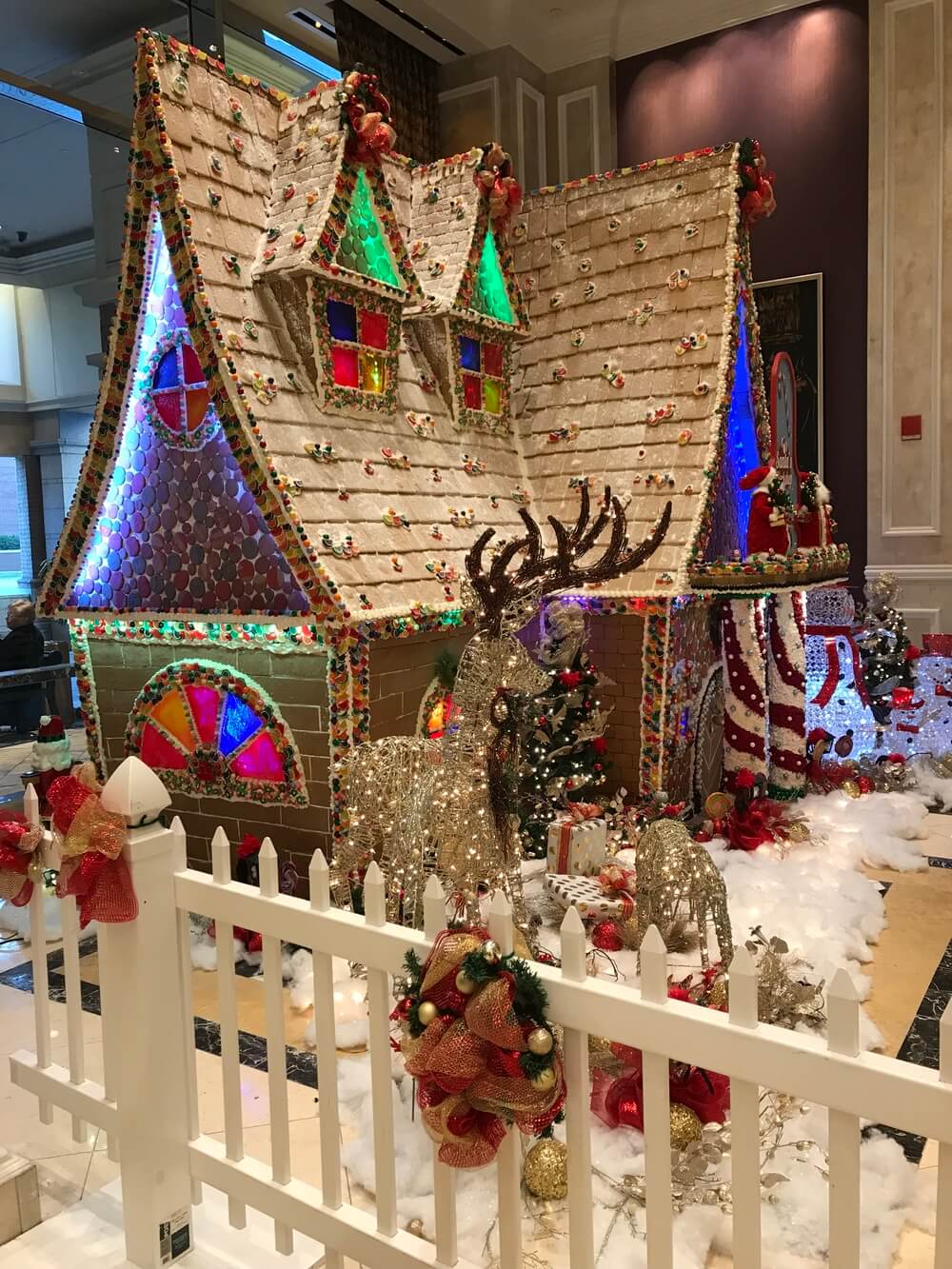 Most of the hotels have decorations, trees and some have large gingerbread houses too. We try to take a picture with each tree and then we make an album of all of them with our other Christmas pictures each year. It's a lot of fun to see the kids get bigger year after year in the same places.  It's also nice to see how much the décor changes and gets more elaborate.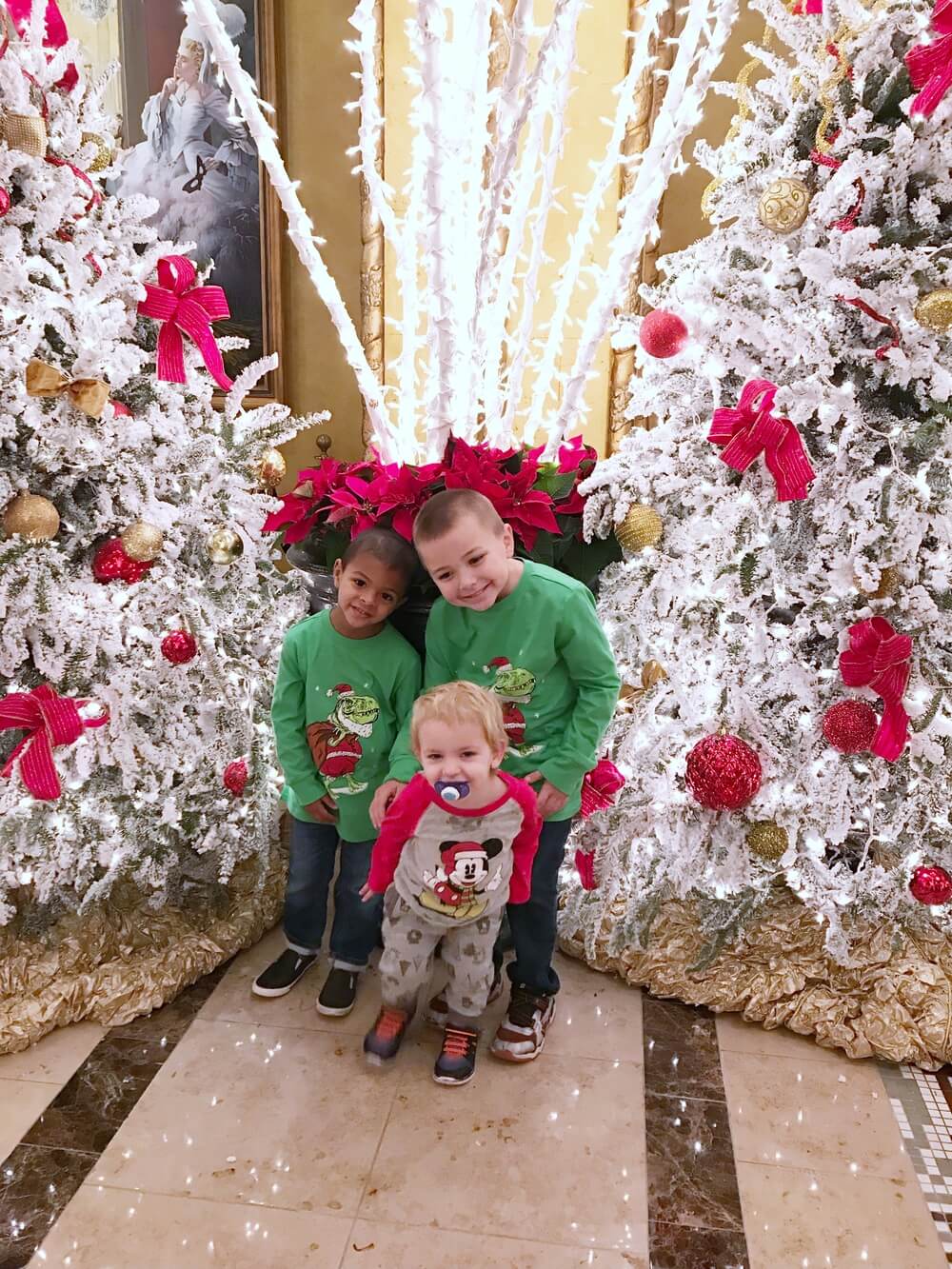 Basically we always start at the Roosevelt.  There is a parking lot not far that is easy to get in and out of and not far from the streetcar route.  Then we kind of pick and choose from there.
New Orleans Hotels with Great Christmas Decorations
Roosevelt Hotel
130 Roosevelt Way
Loot for: trees and gingerbread house
The Ritz Carlton
921 Canal Street
Look for: beautiful ceiling designs in the lobby (3rd floor) and outdoor décor. You can also walk through their gingerbread house and they have samples sometimes.
The Astor Crown Plaza
739 Canal Street (at Bourbon)
Canal Place
333 Canal Place
Look for: largest Christmas tree located outside of Saks
Miracle on Fulton
228 Poydras Street
Look for: Life-sized ornament to walk through and snow every 20 minutes.
Loews Hotel
300 Poydras Street
Look for: Gorgeous Gingerbread house and metallic trees
Le Meridien New Orleans
333 Poydras Street
Look for: Take a picture on their fountain and tag them on social media
The Windsor Court
300 Gravier Street
Look for: Always beautiful florals and you can stop for tea.
The Sheraton
500 Canal Street
Look for: Don't miss out on the secret Rodrigue gallery. Let me know if you can find it!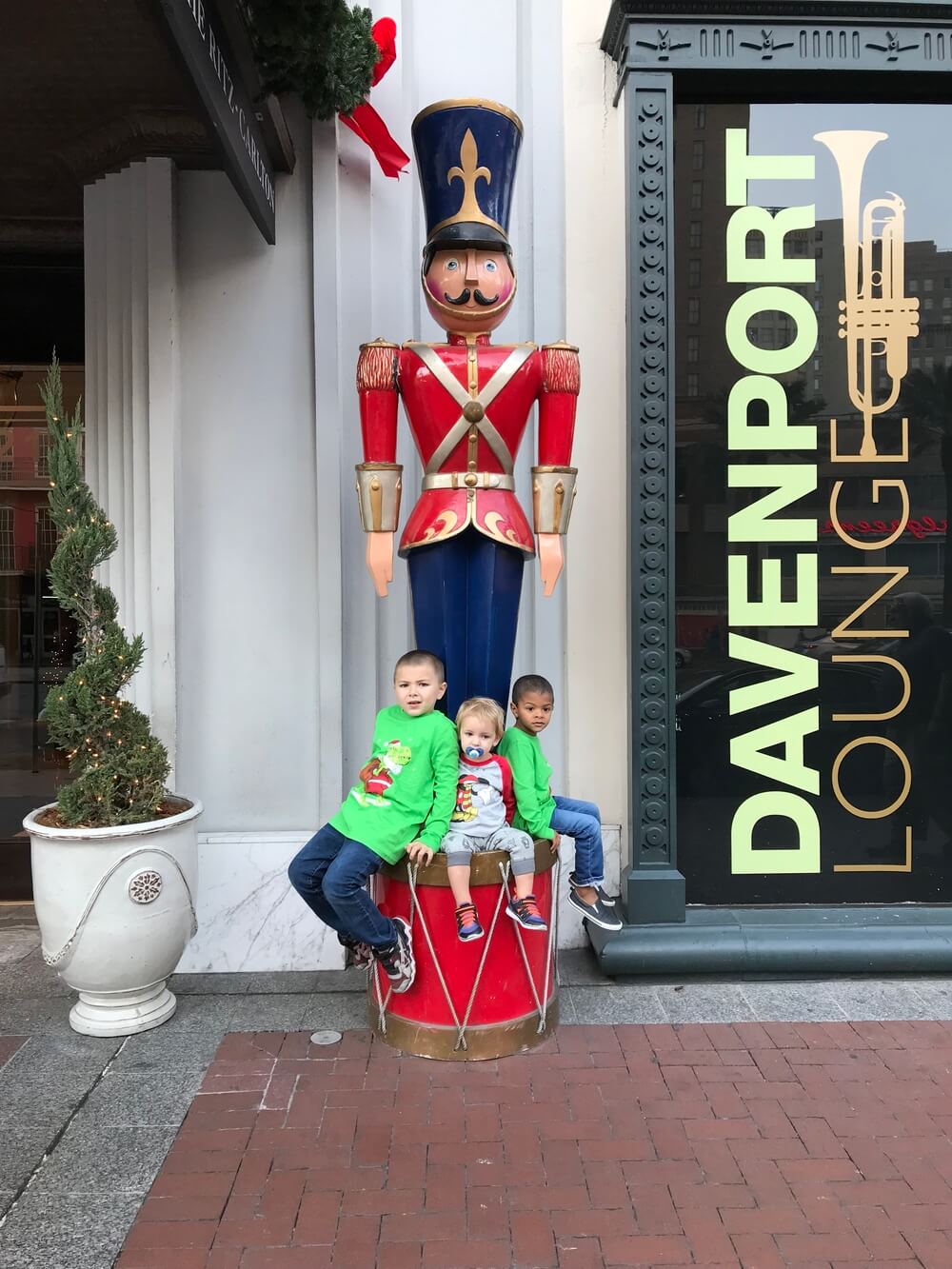 This is truly one of our favorite traditions and we look forward to it each year.  We try to end the day at Café Du Monde if we can although this year we went to Celebration in the Oaks instead and rode the train which I think may be our new tradition.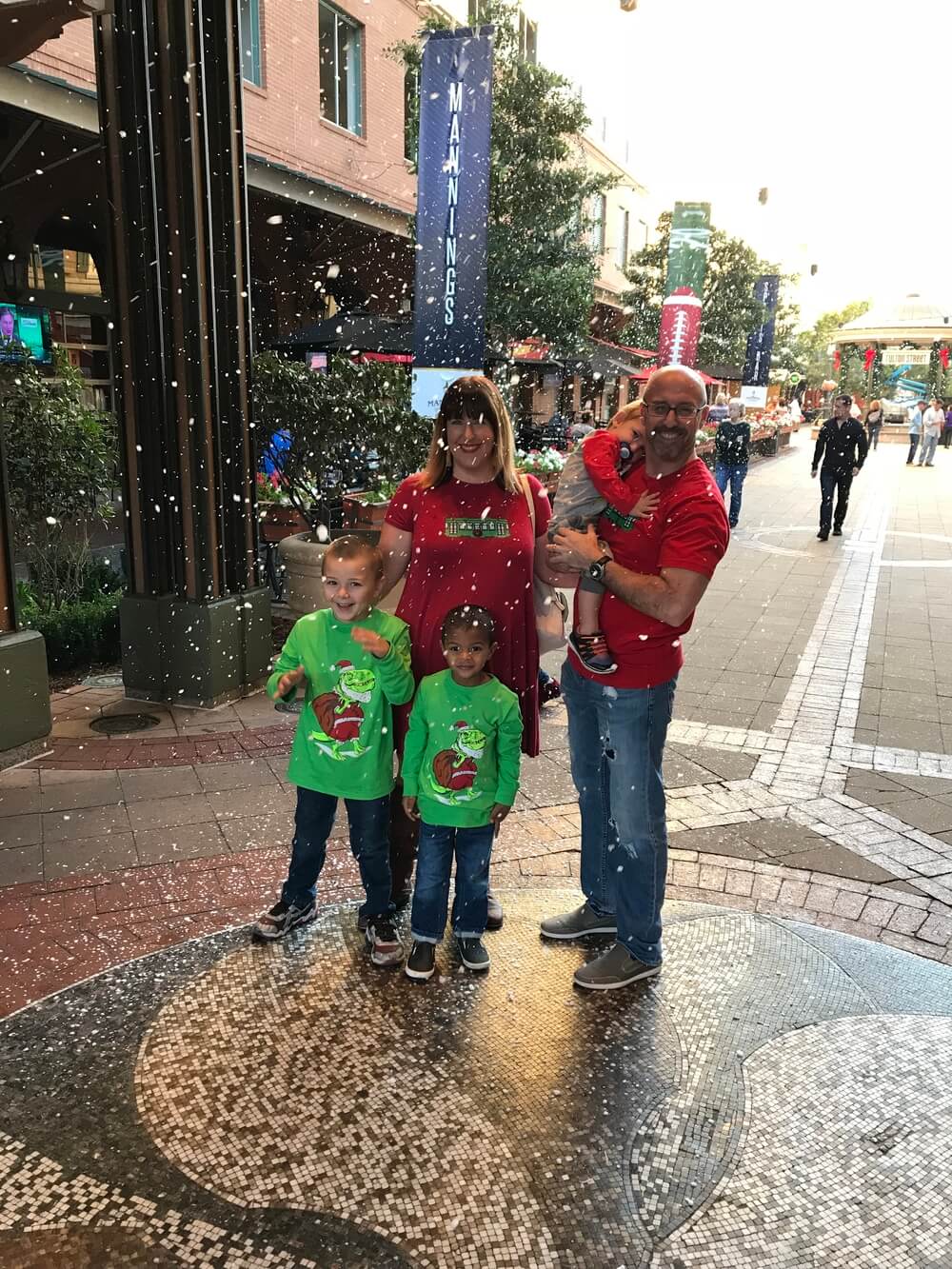 We hope you enjoyed this article on checking out the Christmas decorations in New Orleans hotels. This is just one of many posts we have about celebrating the holidays in our area. Please see our full holiday guide for things like holiday events, Christmas lights, and places to get Santa photos.