This post is brought to you by Northshore Prepatory Academy.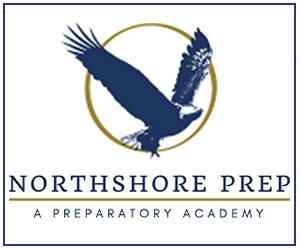 Choosing the right school for your child can be a difficult process, especially if you have a child that is academically accelerated but may need a smaller environment than a public school. Kate Lundquist, a teacher and administrator by training, found herself in the search for the right school environment for her own children, she found that there wasn't a school out there that met all of her needs.

Rather than compromise her children's educational experience, Kate decided to open her own center that would meet her vision of the perfect educational experience. For several years she has operated as Home Education Center in Mandeville, offering classes and support for families who were homeschooling their children.

After a few years of operating the Home Education Center, it became clear that the community had an unmet need: a private school that was geared specifically for advanced learners that didn't sacrifice a family's need for time together without hours of homework each night. That school, Northshore Prep, officially opens this fall and there's a lot of excitement in the community about this new option. So what is Northshore Prep?
Also one of a kind? The tuition. While private school is traditionally pricey, Northshore Prep offers very reasonable rates compared to other private schools. If you're feeling the need for a change for your family and are interested in Northshore Prep for your high-acheiving student, you can visit their website or Facebook page, or call them at (985) 778-0393.
The following two tabs change content below.
Hi, I'm Katy. Mom to four sweet boys ages 10, 6, 6, and 5. It's a loud, messy, chaotic life. I love connecting with other parents and am so glad you stopped by today!