When you first meet Katie Corkern you will be bowled over by how sweet she is. She exudes kindness in everything she does and I'm convinced that she doesn't have a mean bone in her body. Beneath the sweet exterior, however, is a woman of strength. She has taken on the state legislature and she has won. She's raising three handsome young sons including one with significant disabilities. She has run a non-profit and has now begun her own consulting firm. I'm convinced she never sleeps. She's a powerful advocate for disadvantaged communities and someone we should all know. I sat down with Katie and asked her a little bit about how she pulls it all off: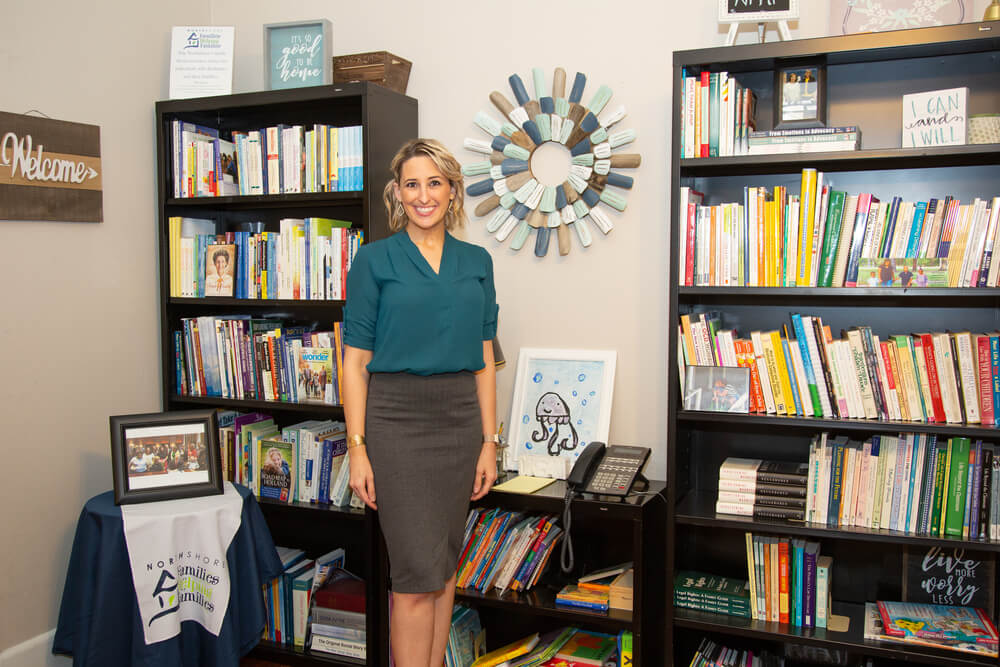 Northshore Parent: Where did you grow up/what brought you to this area?
Katie Corkern: I grew up in Loranger, a very small community in central Tangipahoa parish. Everyone literally knew everyone and it instilled in me a love for community and people. I didn't stray too far once I married because I wanted my children to know this tight knit community where their love of their community members and all of its people can flourish!
Northshore Parent: What advice do you have for parents who struggle to balance being successful in business with being present in their families?
Katie Corkern: I would suggest parents worry less over the amount of time they spend being present with their family, and more on the quality of the time. Quality over quantity!
NSP: What's your favorite family activity on the Northshore?
KC: My family's favorite activity is enjoying the yearly Oyster Festival in Amite, as well as spending time at Chappapeela Sports Park!
NSP: Who makes your favorite king cake?
KC: Doughlicious Donuts in Hammond (cream cheese and pecans)
NSP: What cause are you passionate about?
KC: My passion for the disability community began with my first Special Education course at SLU in 2002. It was solidified with the birth of my middle son Connor, who is now 12 years old and has multiple disabilities. Being thrust into the world of the underrepresented has grown my passion from the disability community to others as well.
NSP: How did you get into advocay?
KC: Life has an interesting way of leading you to the place you were meant to be. I started my career as a special education teacher and loved every minute of it. Then my son Connor was born and thrust me into the parent role of special education. Advocating for Connor in the state capitol for disability services and then becoming the face of legalizing medical marijuana in 2016 for my son's seizure disorder and other debilitating disorders catapulted me into questioning if the classroom was where I was supposed to be. This lead me to being the Executive Director of Northshore Families Helping Families for two amazing years. Then life took another turn and I was presented with another incredible opportunity where I'm now the Executive Director of the Louisiana Rural Mental Health Alliance.
Northshore Parent: What's your favorite local small business?
Katie Corkern: I'm a shopping junkie so I LOVE the Mulberry Tree and Two Sisters Boutique in Amite.
NSP: Who is your biggest influence?
KC: My biggest influence would be my mom. As a young child I watched my mom go through a bitter divorce, finish college while raising two young girls, remarry a great man, and get her masters degree while teaching full time and raising my sisters and me. She persisted when the road got bumpy and she never took her eyes off of Christ as she pursued her dreams. Her fun, compassionate, and loving demeanor has been a constant in my life and has provided me a great example of what a working mom and wife could look like. I strive to be half the woman she is every day.
NSP: What is your favorite thing about living on the Northshore?
KC: Everything! The Northshore gives its residents the best parts of Louisiana! You are an hour away from NOLA and BR; a quick drive can lead you to the lakefront, the swamps, country hillsides, and charming downtown shops and restaurants. The family atmosphere here is unlike anywhere else and I feel so blessed to raise my children in this wonderful community.
Well, if you didn't love her before, that interview probably sealed the deal! Thank you so much Katie for taking the time to talk to us, and thank you for all the work you do on behalf of people who can't always stand up for themselves.
The following two tabs change content below.
Hi, I'm Katy. Mom to four sweet boys ages 10, 6, 6, and 5. It's a loud, messy, chaotic life. I love connecting with other parents and am so glad you stopped by today!