These days I think that a lot of us feel pressured to celebrate every holiday BIGGER and BETTER. And while I love a good party, expectations and pressure are a sure-fire way to ruin a good time. With that in mind I've collected five easy ways to enjoy the holiday that don't involve a lot of prep or special components. Almost all of these activities can be done with items in your home or with a quick trip to the local grocery. All are fun and get the kids involved in this special holiday all about our nation's birthday.
Ice Cream Sandwiches with Sprinkles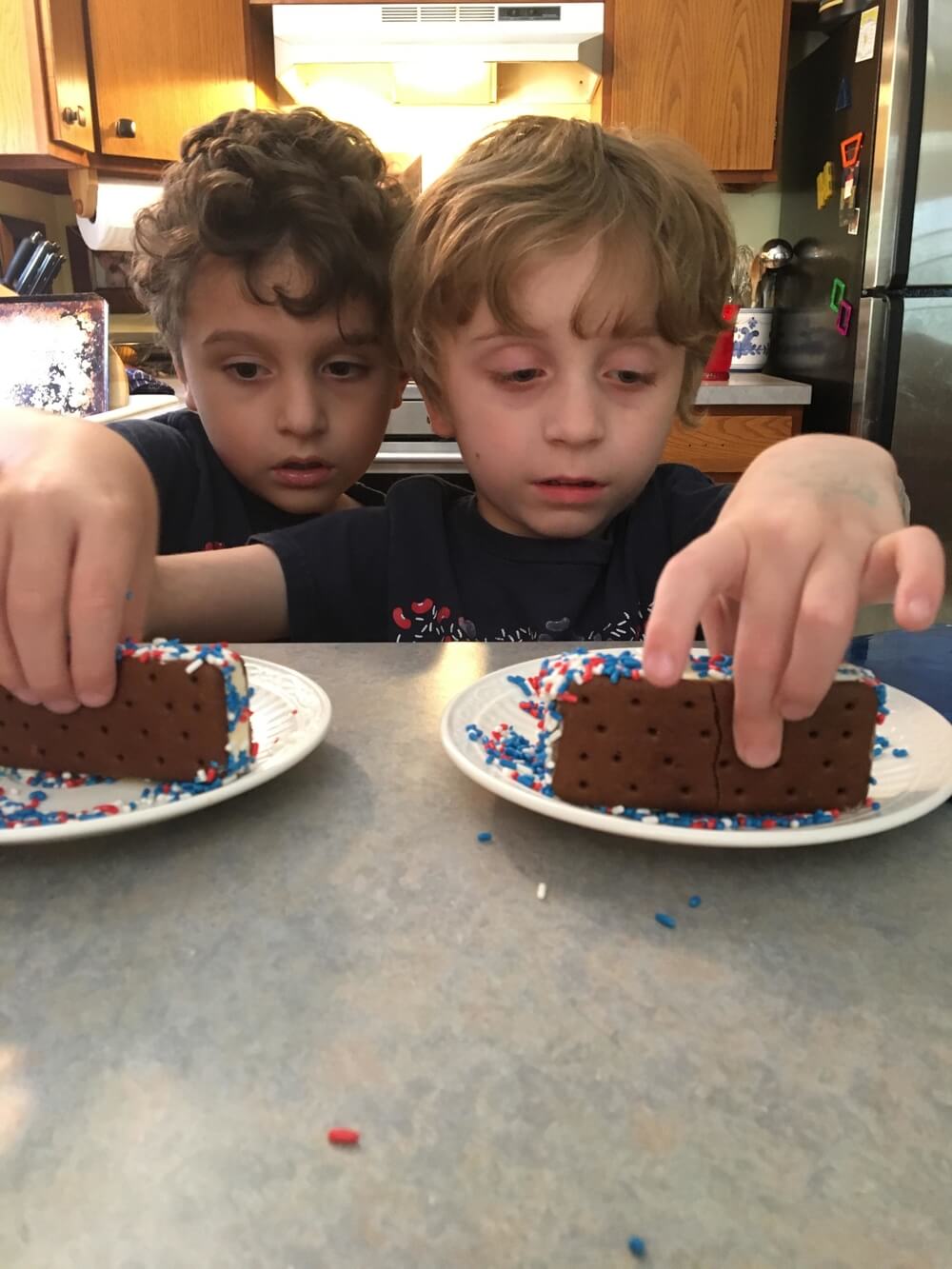 This was a big hit with my boys and sooo easy. I got everything I needed at Walmart. I used mini ice cream sandwiches because my boys are still at an age where they will lose interest in a snack halfway through eating it. I didn't make ours with Popsicle sticks or set them in fancy cupcake liners. I just put them on a tray and they disappeared quick!
Red White and Blue Fruit Kabobs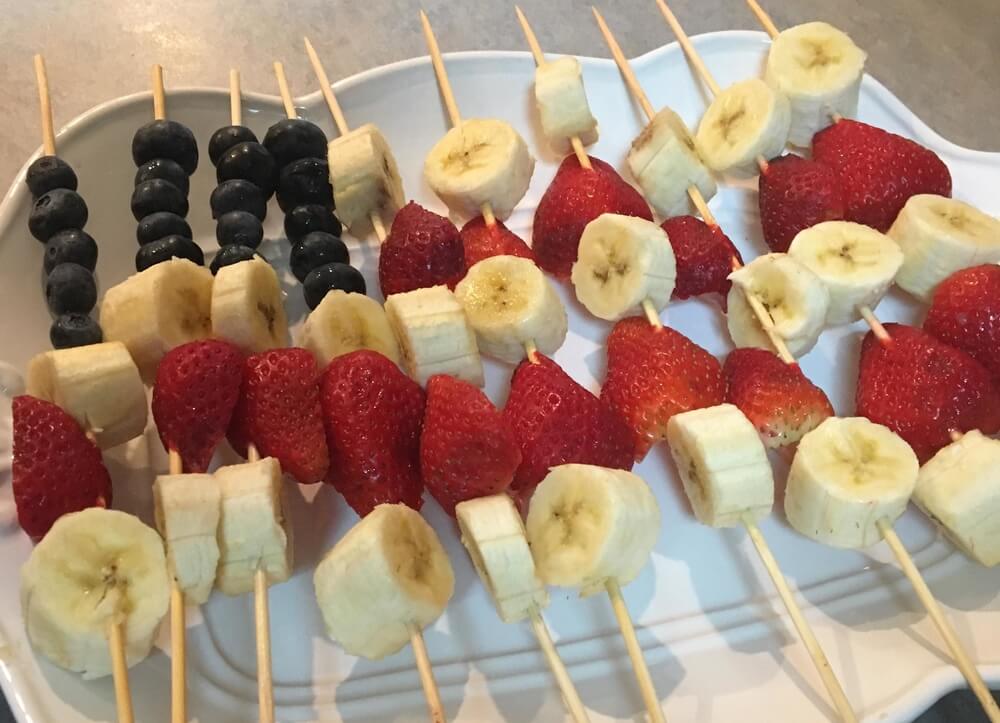 I'm not a huge fan of food dyes so I looked for projects that didn't involve too many of them. These fruit kabobs hit the spot. Even better, my kids who never want to try new foods both tried all three of the fruits in this project and they both decided they liked at least one. That's a major win in my book!
Bicycle Decorating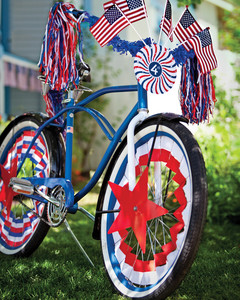 On the fourth Madisonville will have their Old Fashioned Fourth Event which typically includes a bike parade. A few streamers from the corner store are all you really need, but let your imagination run wild. You can also print these bike decorations from Martha Stewart and just follow the directions that go with them.
Yard Stars
You might have everything you need for this little project in the house already. The materials are messy, but you do it outside and everything washes right off. If you don't have a box lying around the house you can always use a piece of poster board to create your pattern. There's a short video below to show you exactly how to do it.
Handprint Fireworks
These fireworks won't even scare your dog! All you need is some paint (I recommend tempra for kid crafts) and some adorable hands. You can get the full instructions for this project over at Ava's Alphabet.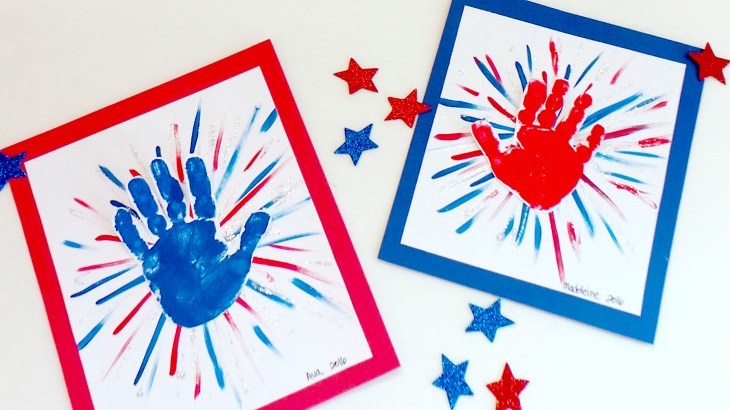 So there you go. The epitome of easy ideas to help you celebrate the good ole USA. Forget the stress, have fun, and enjoy your family!
The following two tabs change content below.
Hi, I'm Katy. Mom to four sweet boys ages 10, 6, 6, and 5. It's a loud, messy, chaotic life. I love connecting with other parents and am so glad you stopped by today!