On Good Friday I got the chance to take all three boys to the Audubon Zoo.  One of our favorite places.  The new Nocturnal areas with the bat house had opened and we couldn't wait to see it.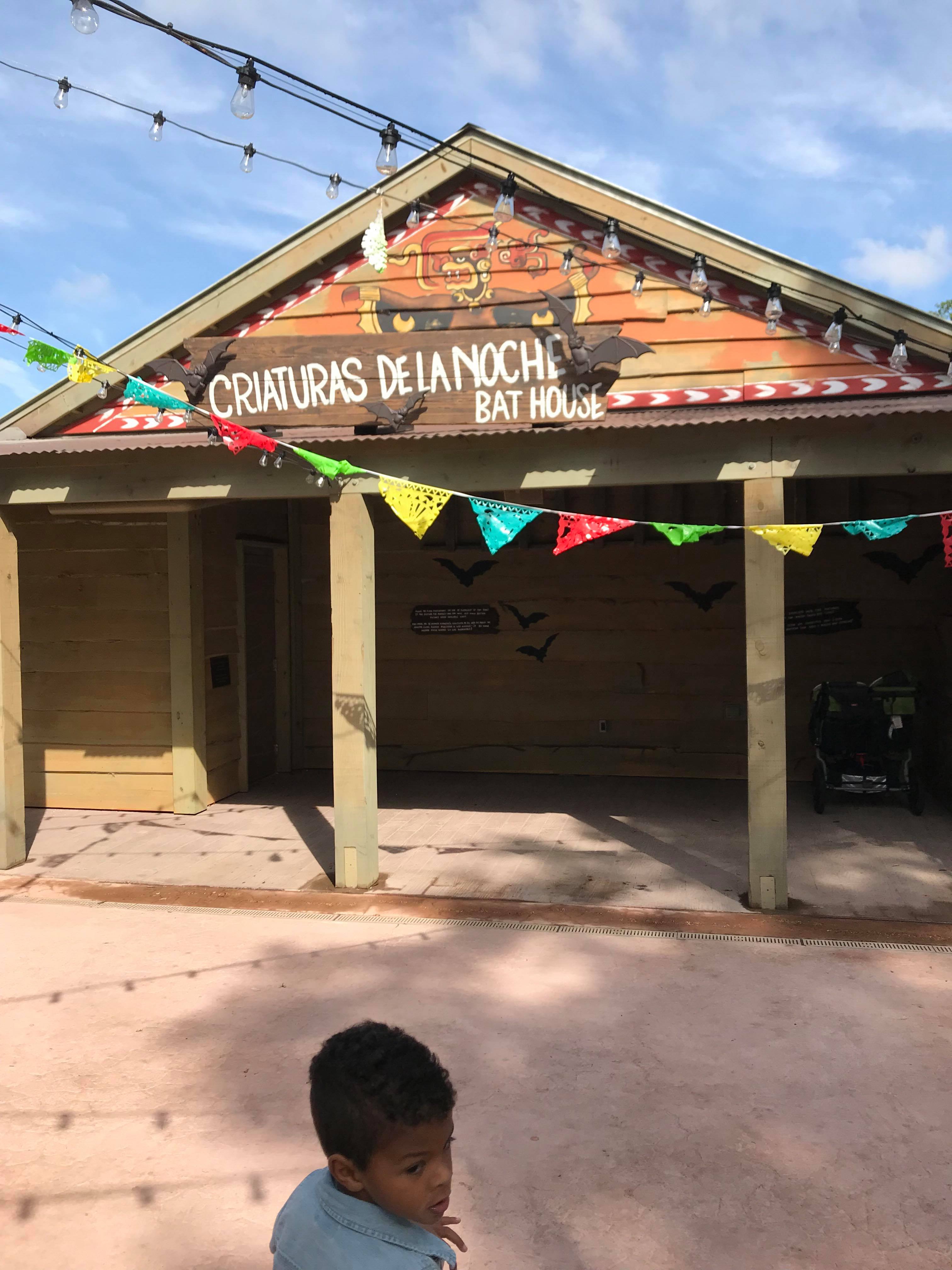 If you haven't been in a while there is so much new stuff to see. The maps that they provide when you get your tickets will be valuable as the bat house is a bit of a walk.  Plus the zoo maps are beautiful so the boys require they each get one every time we go. We chose to walk past the monkeys and then on the raised walkway by the African animals and go there in no time.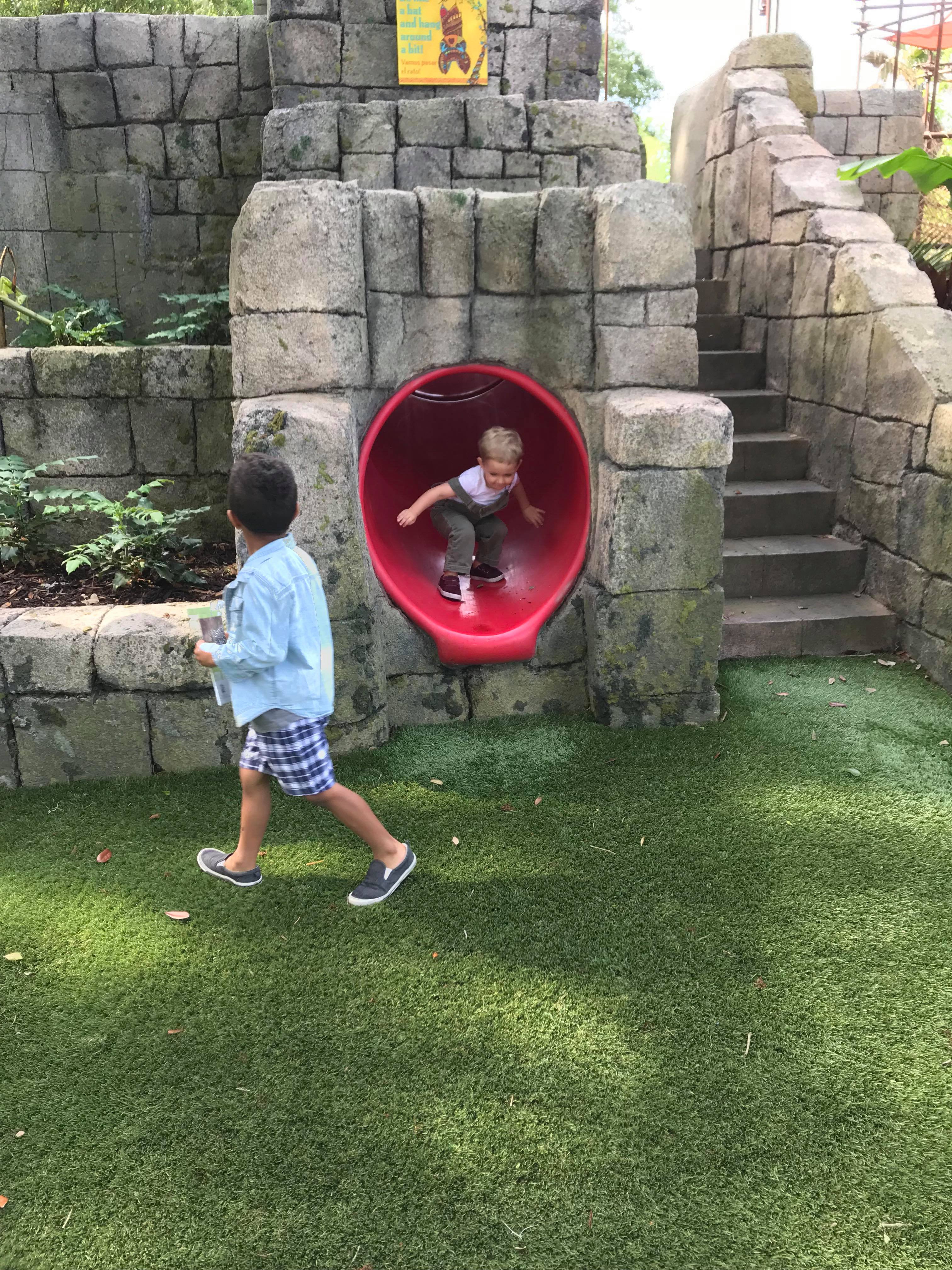 A few things you should know.
The bat house is small so be ready to take your time.  You may not be able to get right up close as soon as you walk in.
The bat house has more than just bats.  There are monkeys and roaches and spiders just to name a few.
No the bats are not actually just flying around.  They are in an enclosure and you can watch them fly.
Bats are nocturnal meaning they only come out at night.  The bat house is extremely dark so prepare the kids.
There is no lights or flash photography allowed on the inside as it can hurt the animals eyes.  Please be kind.
The bat house's "night" starts at around 10:30 am.  They will begin dimming the lights and the animals will start moving around more.  They are all still getting used to the lights and the facility so you may want to pass by on the way in to the zoo and then on the way out too.
Bats fly very fast so sometimes you will only see a blur here and there.
The do have vampire bats. They do only drink blood. There will be a little dish of blood for them to drink.
The staff inside the bat house are great!  They told us all about the bats and the facility and also listened to our silly stories about the bats that live in our back yard (seriously we live on a pond so we have bats and a bat house) and watched all of the boys do their best bat impressions.
On top of the new bat house they also have a brand new play structure right outside.  The front part of the play area is for the little kids but if you go around back there is a big wall the big kids can climb plus a super fast slide.
As with anything the Audubon Zoo does it was beautiful, educational and first class.  The next big project is the new habitat for the lions that will debut in 2019.